Moments Of Transition
When rushing through a preview of the Venice Architecture Biennale, tradition has it that a lot of the most seminal work is often missed due to the focus being placed on the people and conversations rather than pavilions.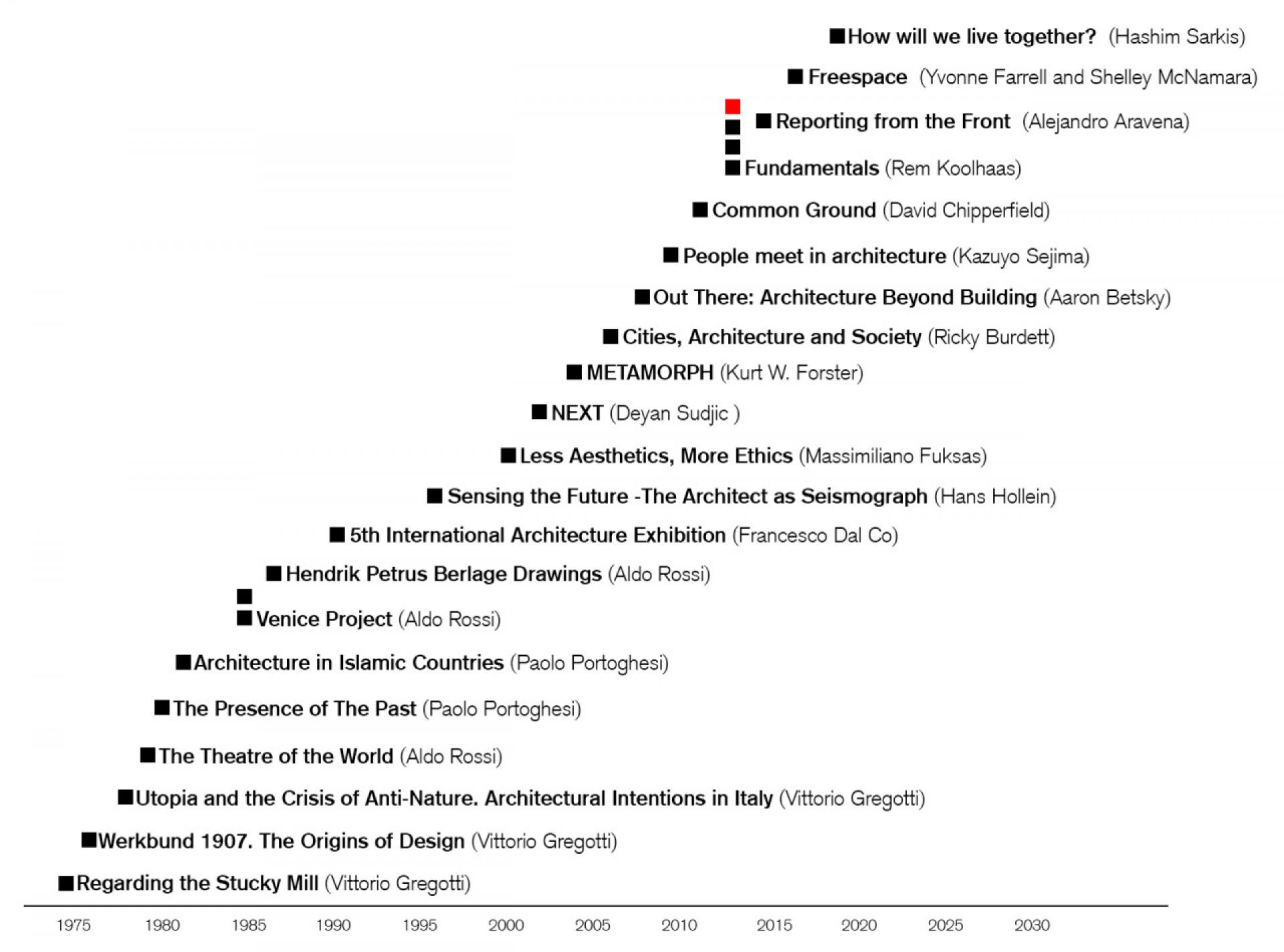 So, when walking through the Arsenale in 2014, one could not be blamed for rushing past the monumental achievement that is Adrian Paci's "The Column" part of the Albanian Pavilion of the Biennale's 14th edition. Placed nonchalantly unerect on the outdoor footpath as if delivered a minute too late, and still waiting to be installed; the iconic Corinthian marble column is a testament to the complexity with which the modern globalised network of production operates, not only for contemporary inventions but also when reproducing cultural artefacts which have been refined millennia ago. To understand this depth one has to scratch just below the surface and follow the Corinthian column's metamorphosis presented inside the Albanian Pavilion in a 25 minute video. The documentary film traces the stone from its detachment at a quarry in China, to its journey and eventual transformation onboard a factory ship, into the authentic looking late-Hellenic order, delivered and placed with great purpose just around the corner from the screen.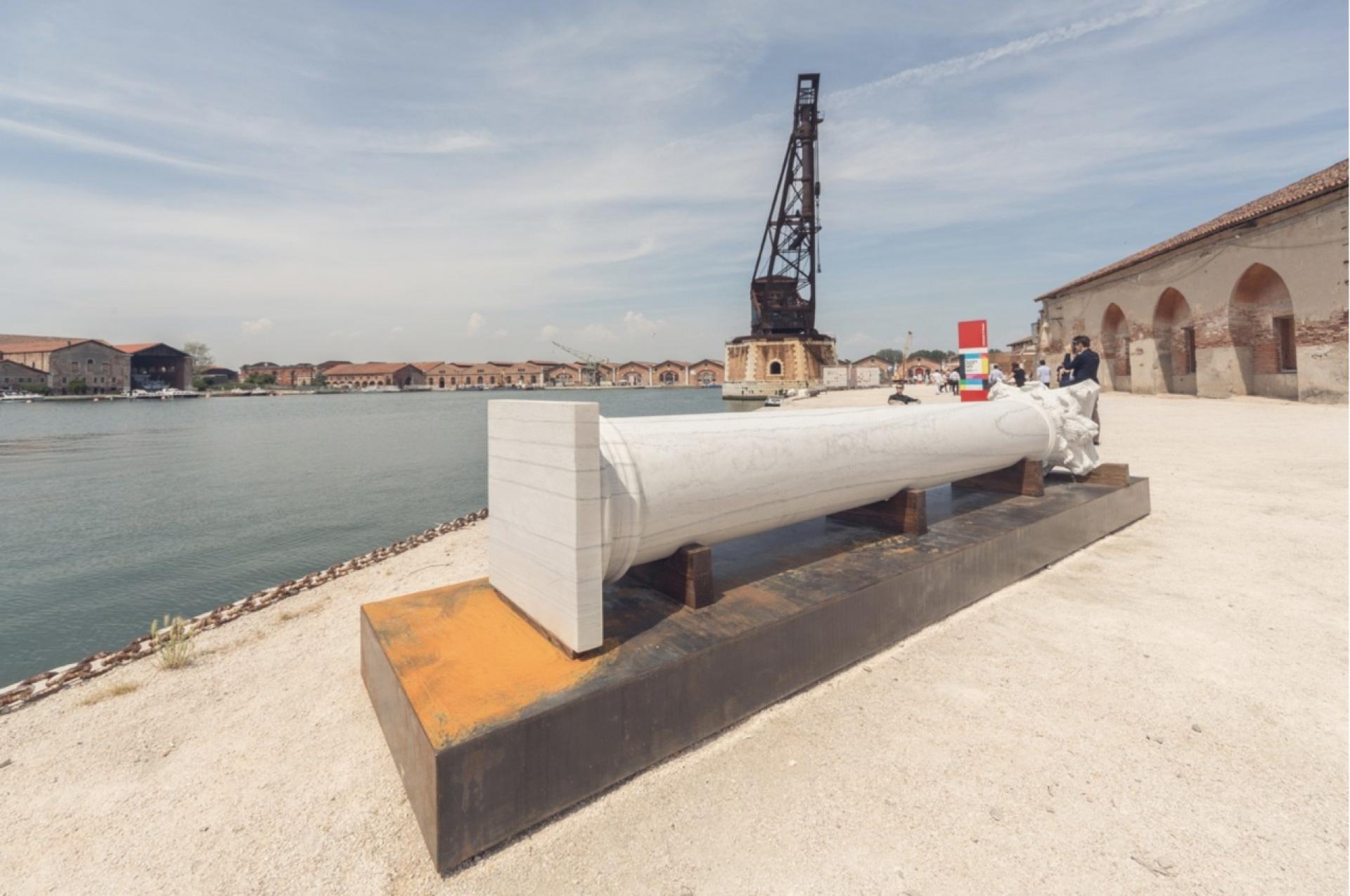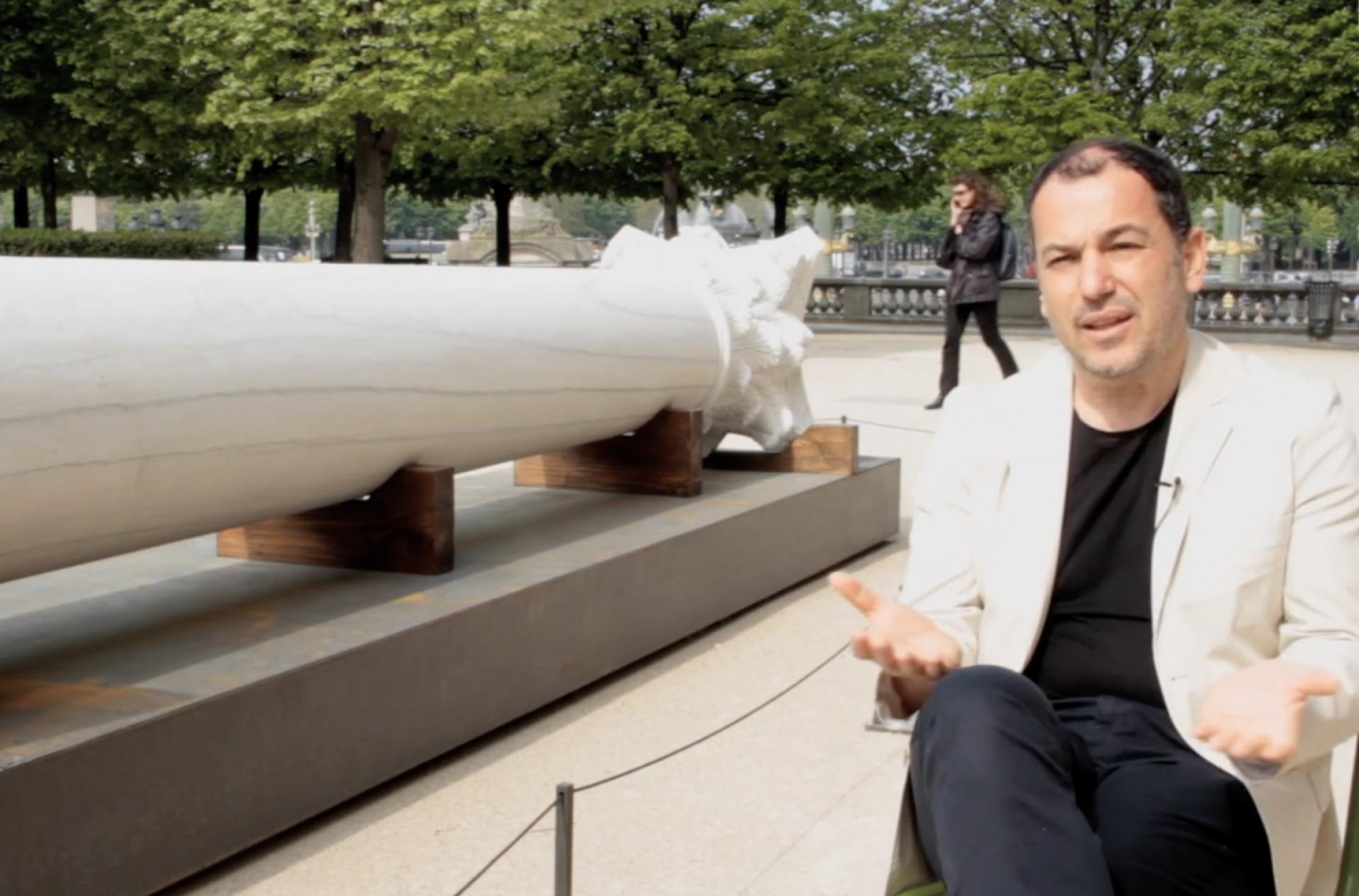 The film manages to capture the performative aspects, and alludes to the absurdist forces of market speed and demand which often are the generators of contemporary architecture. "The concept for The Column was born from this exasperated economic strategy, whereby time must be condensed to the point in which delivery coincides with production… The Column has its roots in a poetic intuition: an idea in search of form will only be able to develop at a distance from its origins, much like commercial goods are increasingly conceived in one place and manufactured in another through the elaborate and methodical exploitation of cheap labour, seen, in this case, on-board 'sweatshop ships'" comments Paci on the work. The journey is painted in pastel colours smothered in white dust, while hypnotically repetitive chiselling sounds dominate the video throughout its long cuts, allowing the labour of the five Chinese men transforming the stone to become the narrator. By the end, a factory boat which spends most of its time in international waters becomes inseminated with an idea, and delivers through intense labour an eastern copy of a western archetype.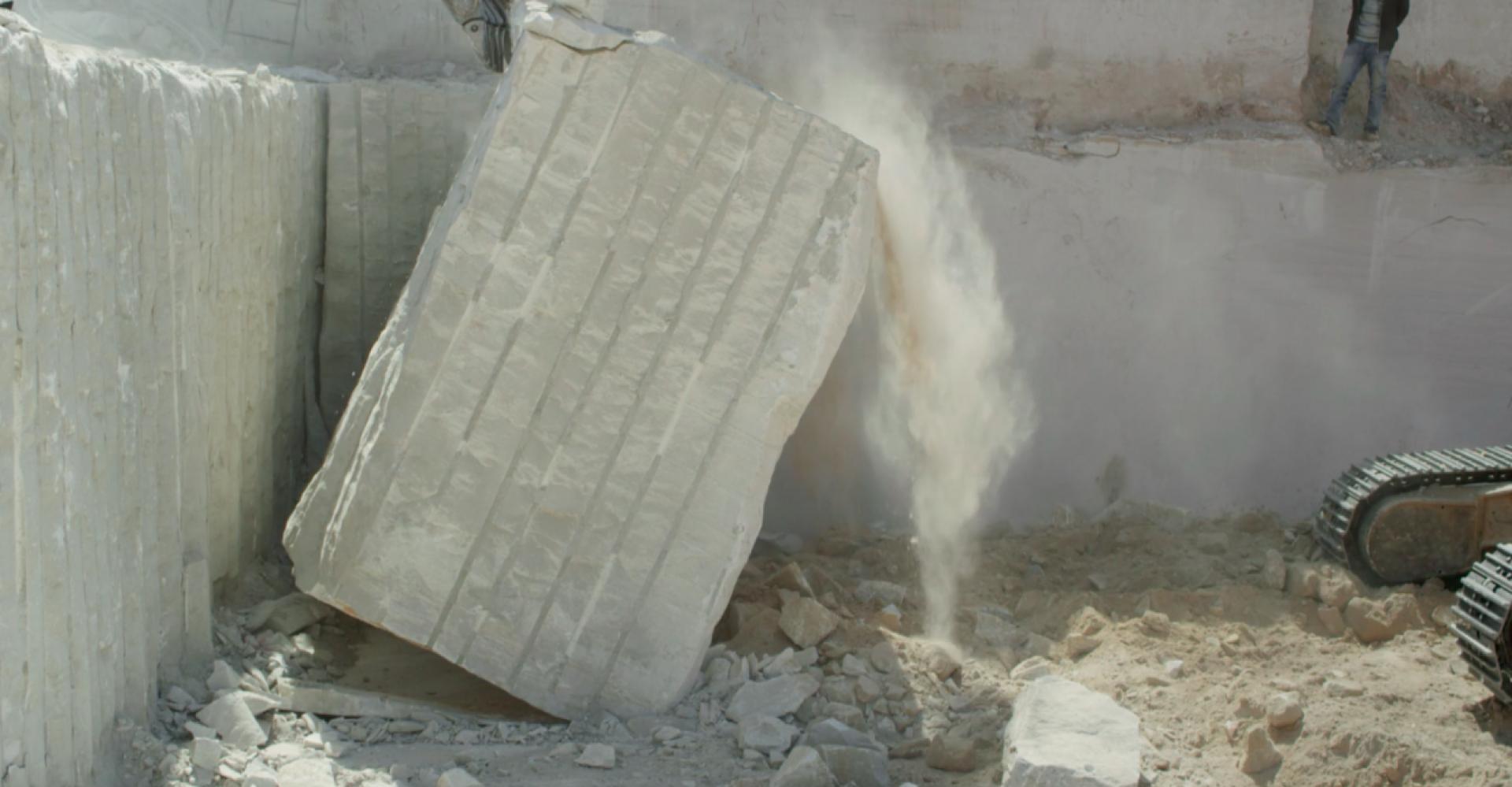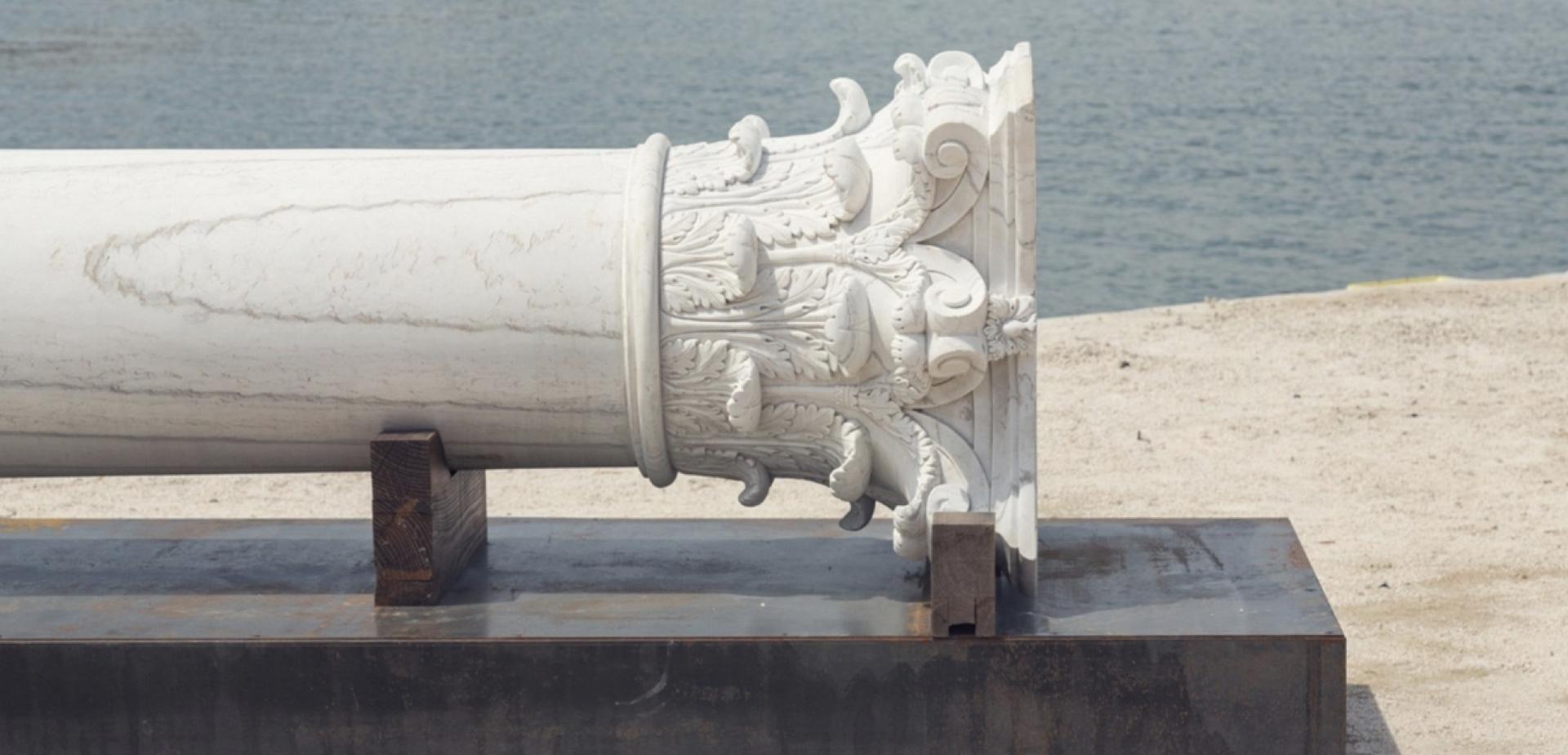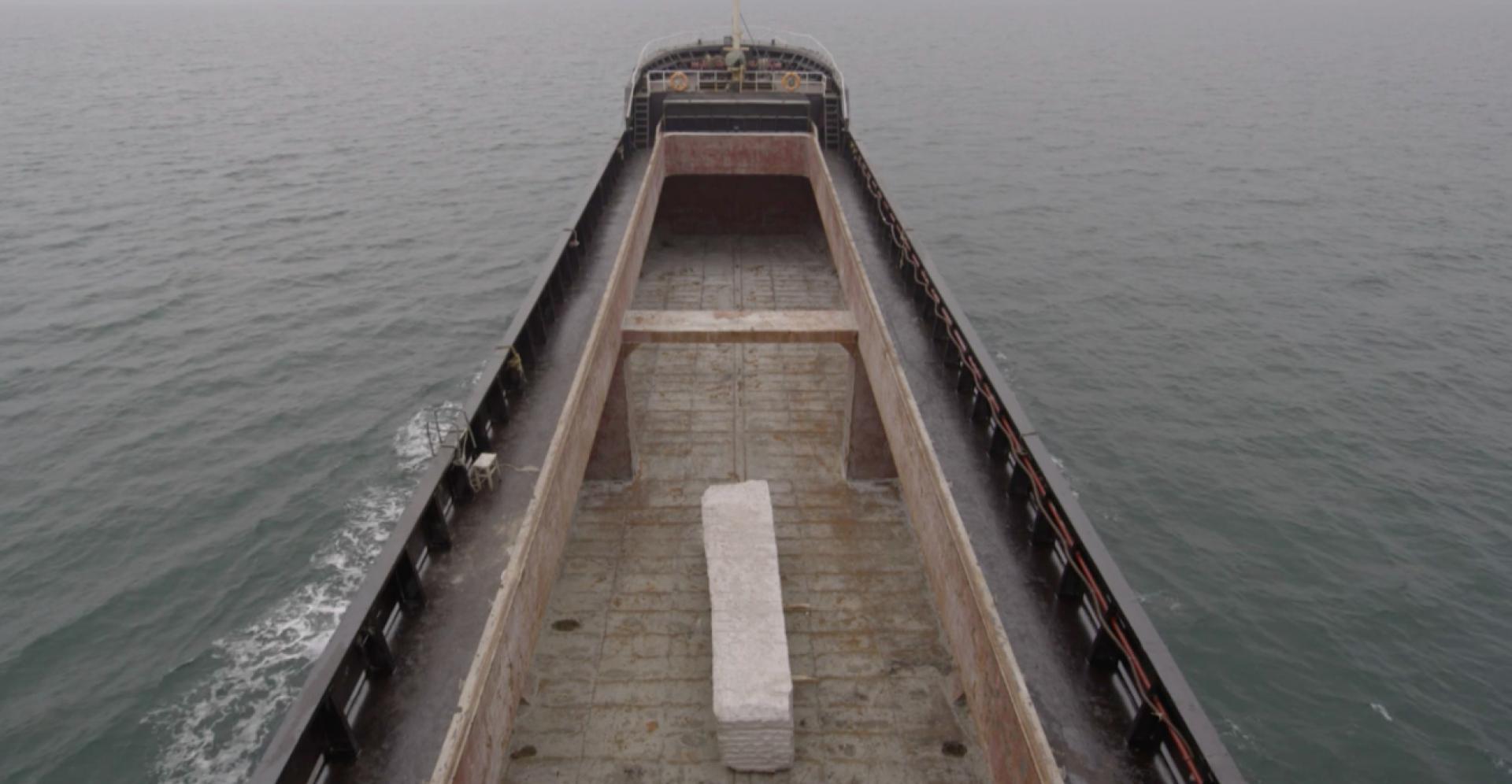 From when I first came across his work while I was a young architecture student in Milan, Paci's approach had the tendency to feel like an intimate conversation which helped me grasp aspects of my own creativity. Being Albanian myself and similarly living a nomadic lifestyle during Albania's post-Communist transition years; I developed a keen appreciation for his eloquence when exploring the marginal; be it geographic, sociopolitical, or even professional. At the Jeu de Paume arts center in Paris where he first presented The Column in 2013, his work was poignantly referenced to as "[speaking] of an identity that is in a state of permanent mutation, an existential in-between state, whether the transition from one country to another, one society to another, or from life to death, childhood to adulthood, or reality to fiction." So when looking at his career, it is unsurprising that while being trained classically at the Academy of Arts in Tirana, his work has transversed without hiccups from one discipline to another, including photography, installation, sculpture, and painting; while since his exile to Italy in 1997 he is known primarily for his work in performance and video— but architecture had never been the protagonist until The Column.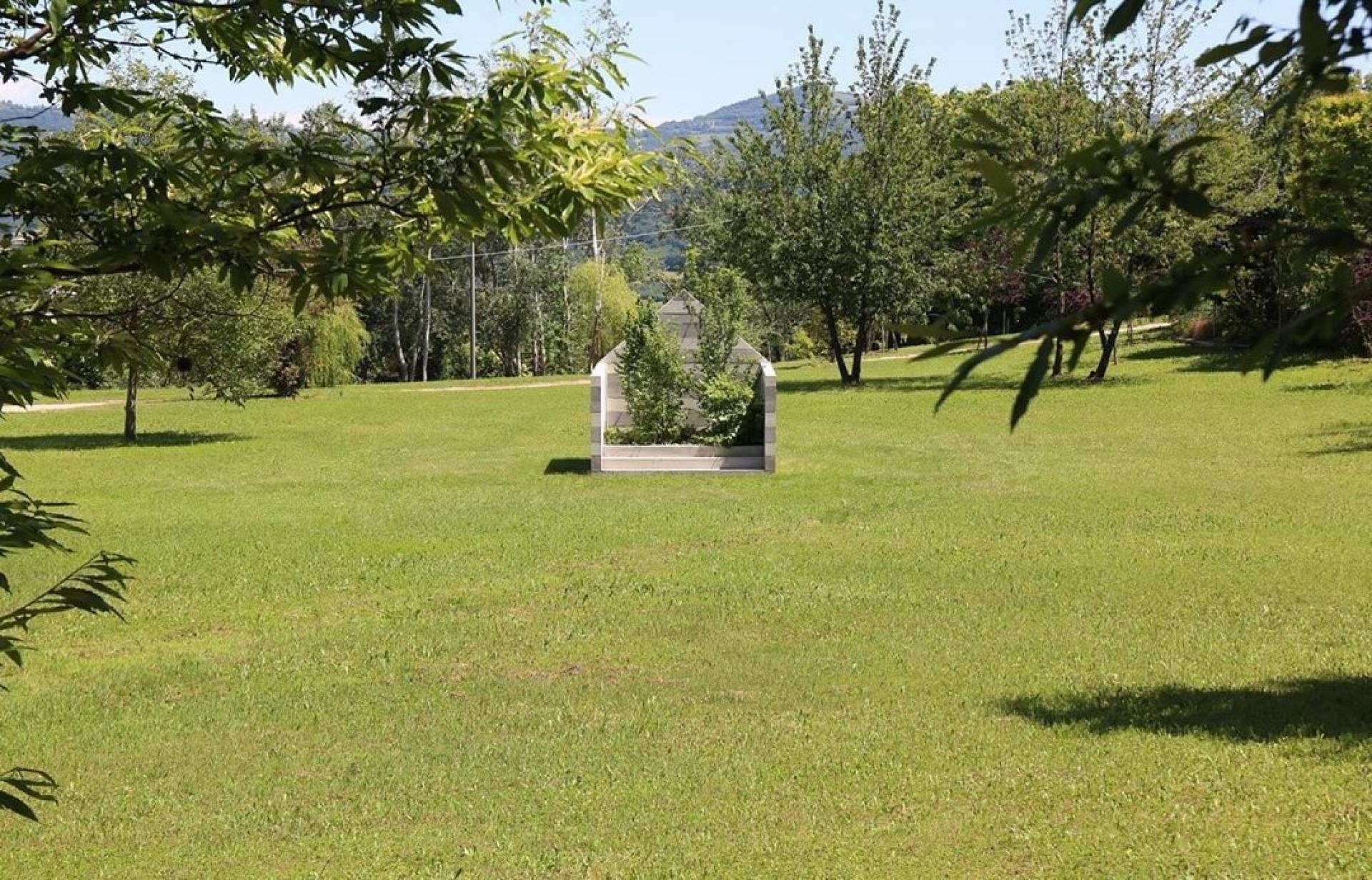 The selection of Adrian Paci alongside Edi Hila (another prolific painter) for the Albanian architecture pavilion in 2014 sparked a number of grumbling conversations in the professional circles of Albanian architecture, throwing accusations at the commissioner as lacking of representation when "even at the Venice Architecture Biennale there is no space for Albanian architects". And while the topics of etiquette and representation in small professional communities are more important than ever now that Tirana has earned a reputation as a playground for international architecture studios, I can't help but feel as if these lamenting architects are also those who would have the most to gain from a widened point of view when it comes to the limits of their profession. When stuck in its bureaucratic mazes, it becomes easy to forget that architecture is a flexible practice which can have the same conceptual freedom as art, while when materialised also having the permission to dictate how communities' function.
The necessity for a multifaceted approach in architecture when dealing with contemporary challenges is becoming clearer than ever, and if architecture will fulfil its visionary purpose in the coming waves of man-made cataclysmic changes, then radical change in perception needs to happen too. Paci's latest work is a new take on architecture. Titled Rudere translating into ruin from Italian, the work is a permanent public space installation consisting of a simple geometric shape resembling a house, which with its proportions recalls the design typically found in children's drawings; while the layered multi-colored concrete, and the doilies inspired by Paci's grandmother's designs placed symmetrically on the facade, are reminiscent of Romanesque churches or perhaps could even be referencing the Cimitero Monumentale in Milan with its layered marble and rosary windows. The interior space will be allowed to run wild with vegetation, questioning our notions of anthropocentrism by not just cladding our architecture with trees and shrubs, but allowing vegetation to completely devour architecture as a moment of reflection and retraction in our relationship with the natural world. My only concern is that perhaps this vision is too poetic when foreshadowing Milan's empty streets during the 2020 pandemic. Perhaps this is the moment when architects permanently rethink who and what they are designing for, with the same freedom and courage as some artists do; and while a string quartet reopens the Barcelona Opera House with an audience of plants to global applause, then perhaps the next Venice Architecture Biennale could have a guest-list for the plant and animal kingdoms as well.