When Walter Gropius dreamed up the foundations of the Bauhaus, he drew some of his inspiration from the American Midwest. In 1913 he published an article with a number of photographs of Midwestern grain silos whose functional appeal had greatly impressed him. The photographs became a media phenomenon.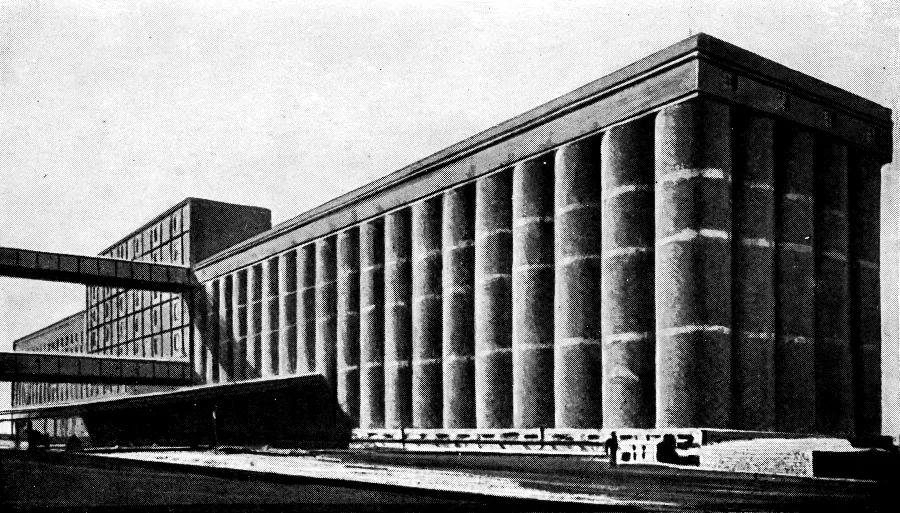 Le Corbusier "borrowed" them for his seminal book "Towards Architecture". Bruno Taut, Erich Mendelsohn and other architects mentioned them in their writings. However, astonishingly none of these men had seen the silos in person. They did not know where they were located, who built them, how they worked or what surrounded them.
Today our means of communication have evolved. The internet can do more than create powerful imagery (although it has become very good at that, too). Brought to its best use, it can enhance our understanding of the physical world and enrich our knowledge of buildings by relaying local information about people, habitat, design, programs, technology or ideas.
To do just that, Architectuul was created in 2010 as an open world wide architecture community by a team of architects, graphic designers and software engineers. We share exciting building projects and promote their creators - from the acclaimed to the forgotten, from the classic to the contemporary, from the beautiful to the bizarre - we are building a home for the built environment on the internet. Come and join us!
On its first 10 years anniversary, Architectuul has relaunched its website and remodelled its data structure. Guest editors can express opinions and provide expertise on contemporary architectural topics.
Architectuul has also renewed its open data pledge. It now accommodates archives from other architecture institutions to further facilitate the exchange of architectural knowledge and the conservation of its heritage.