Futurama 2024
At the 1964 New York World's Fair has General Motors exhibit an enormous scale model pavilion Futurama II. With the technical support of Walt Disney's imagineers it offered an idealized look into how life would look like in 2024.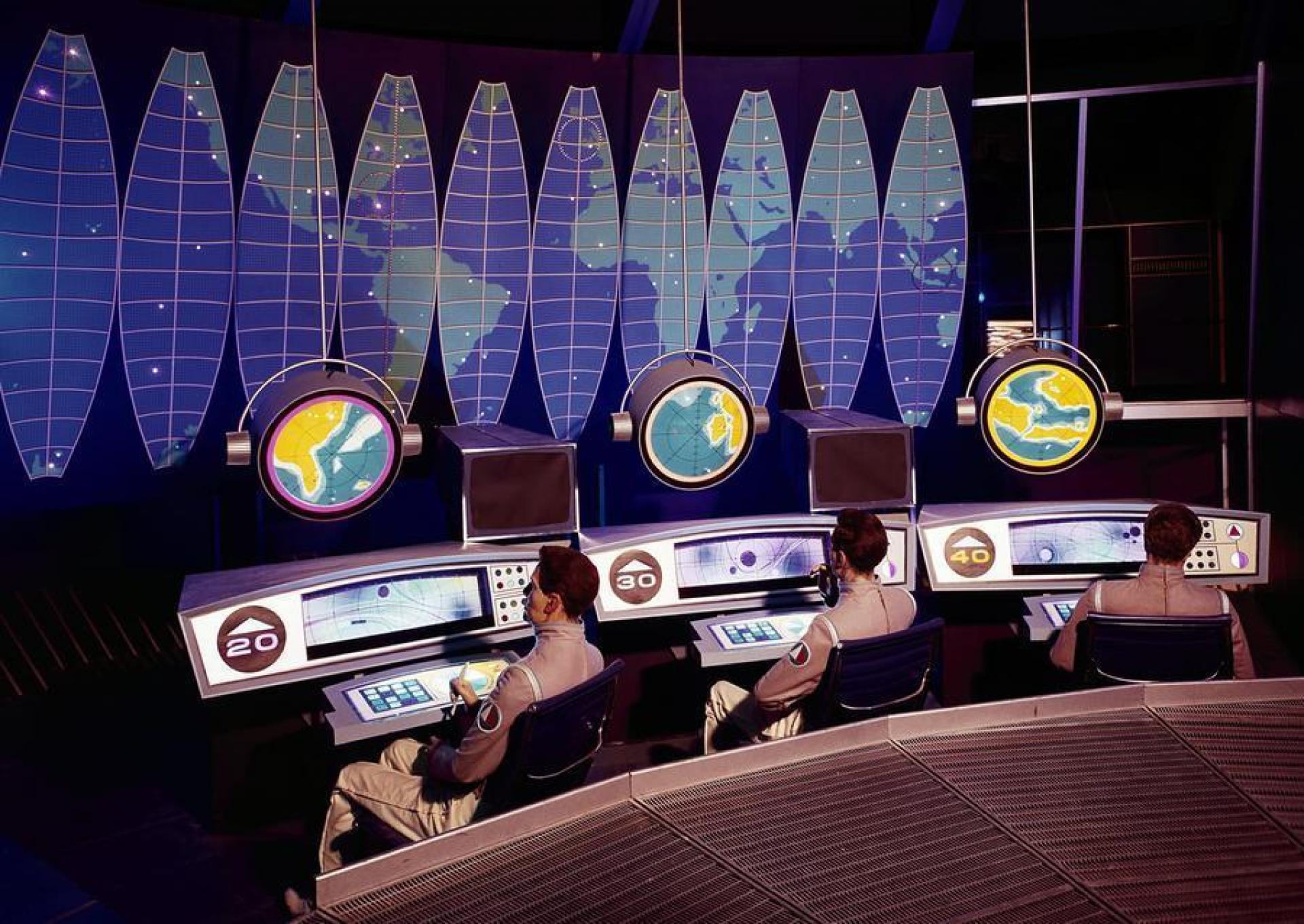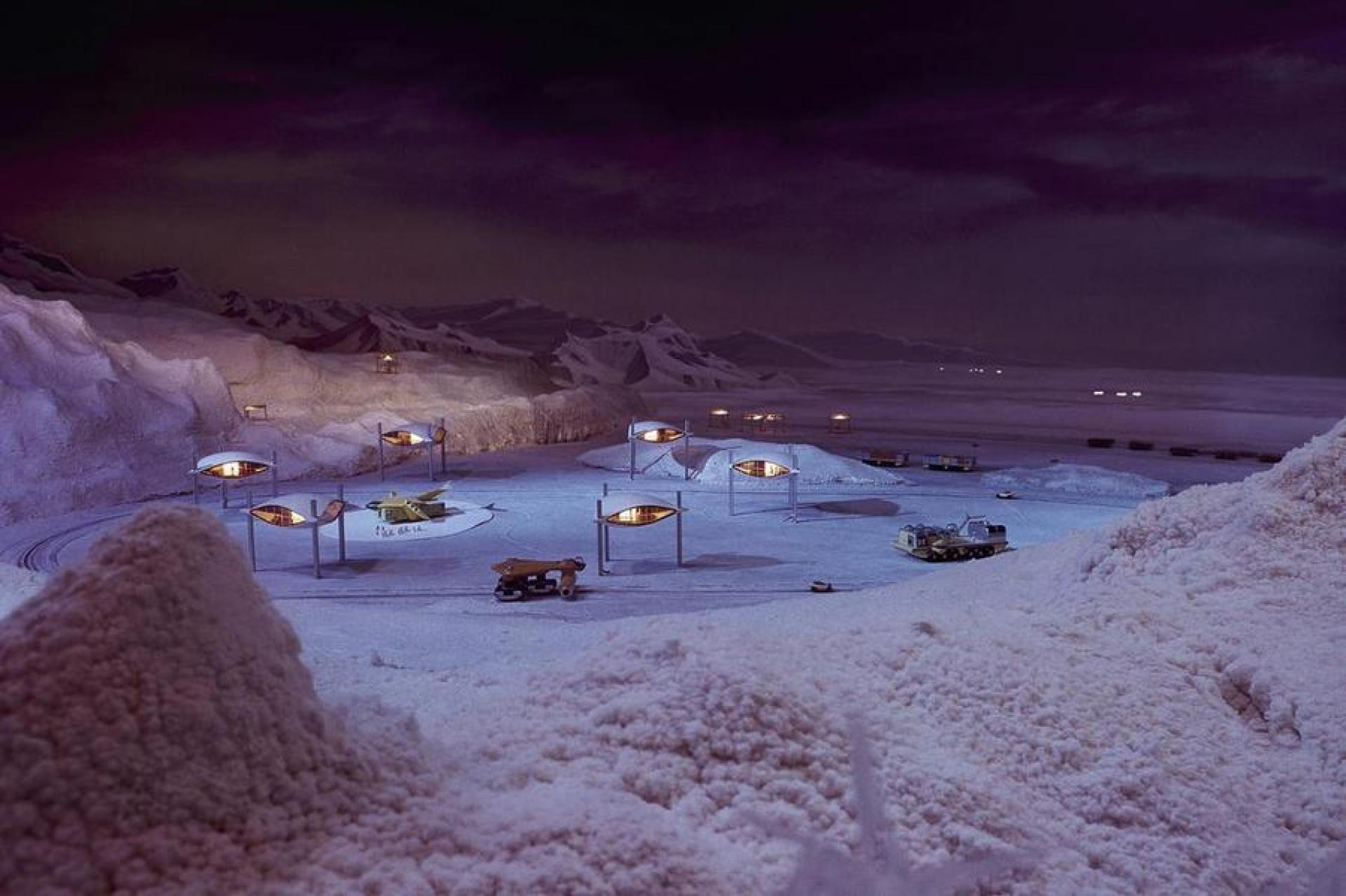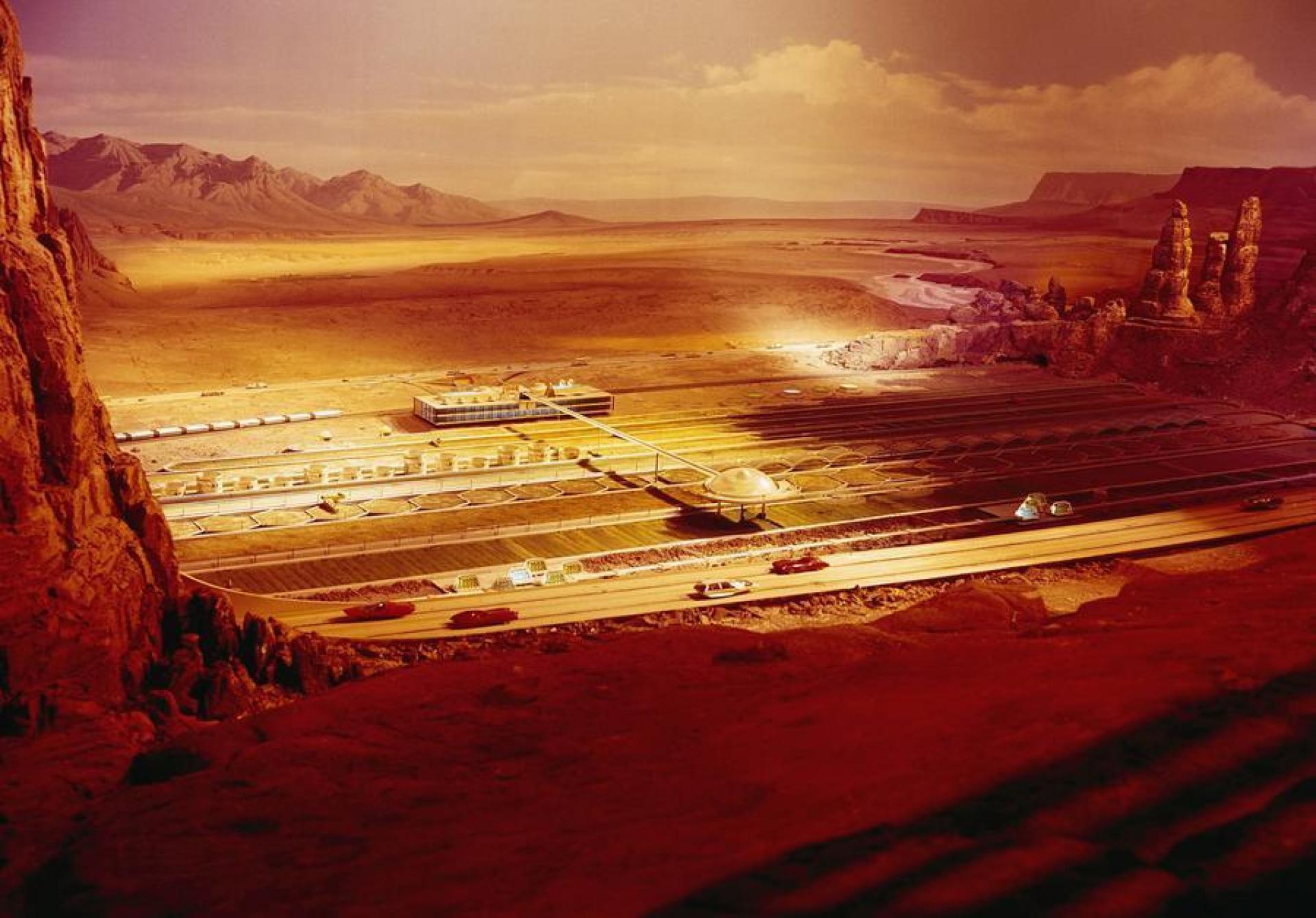 Futurama II was demolished and the debris removed after the end of the show, as if it had never existed. There is no public information about the architects, plans, data on construction, information about materials used for the aerodynamic form of the entrance facade.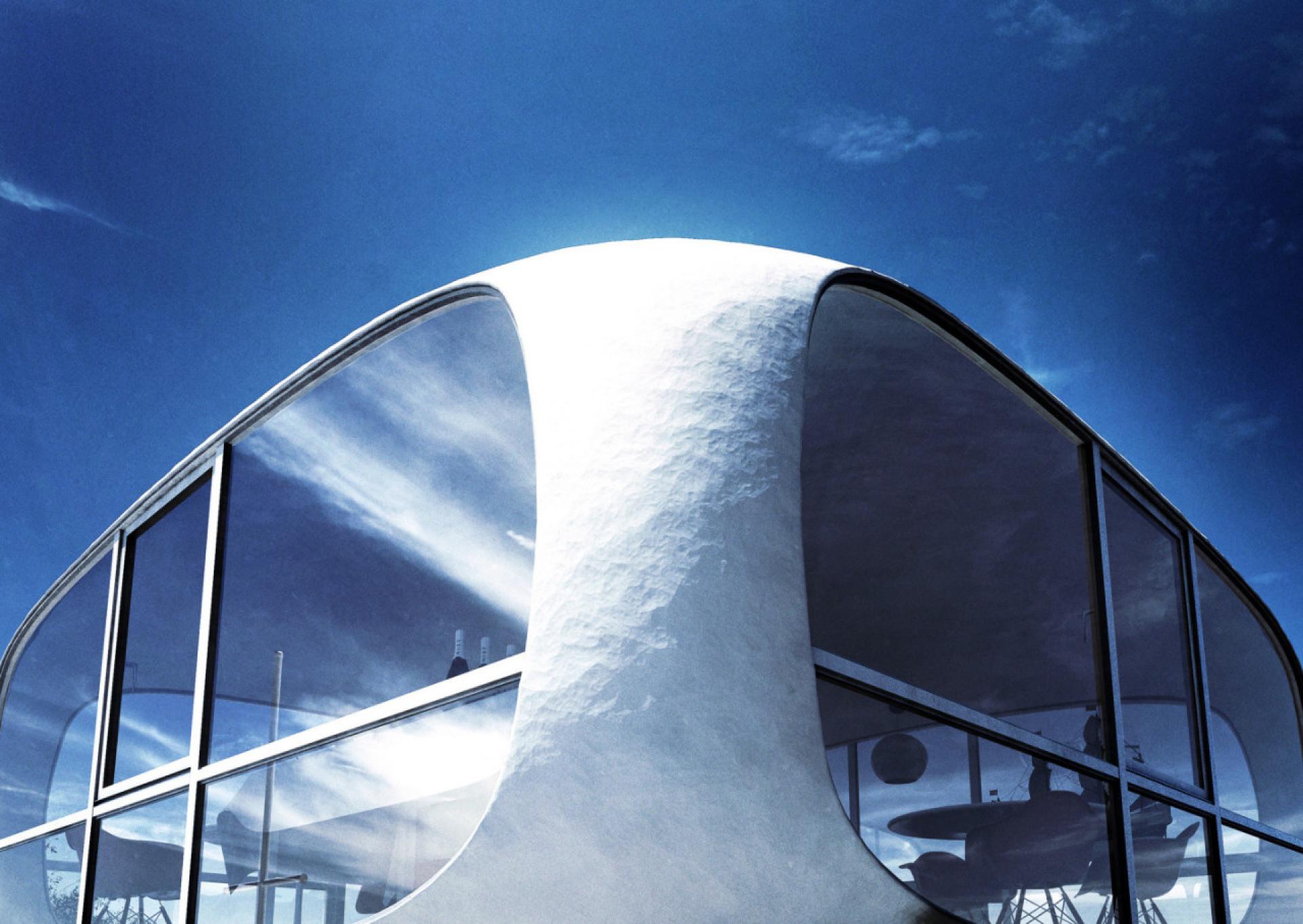 Lifeguard Station on the German island of Rügen by Dietrich Otto and Ulrich Müther was completed in 1975. Müther was like Félix Candela fascinated by the mathematics behind concrete shells, striving for ever more precise calculations to decrease thickness and eliminate bulk. Given the lack of materials in the GDR, Müther's construction technique of applying thin layers of sprayed concrete to a wooden framework was the product of necessity.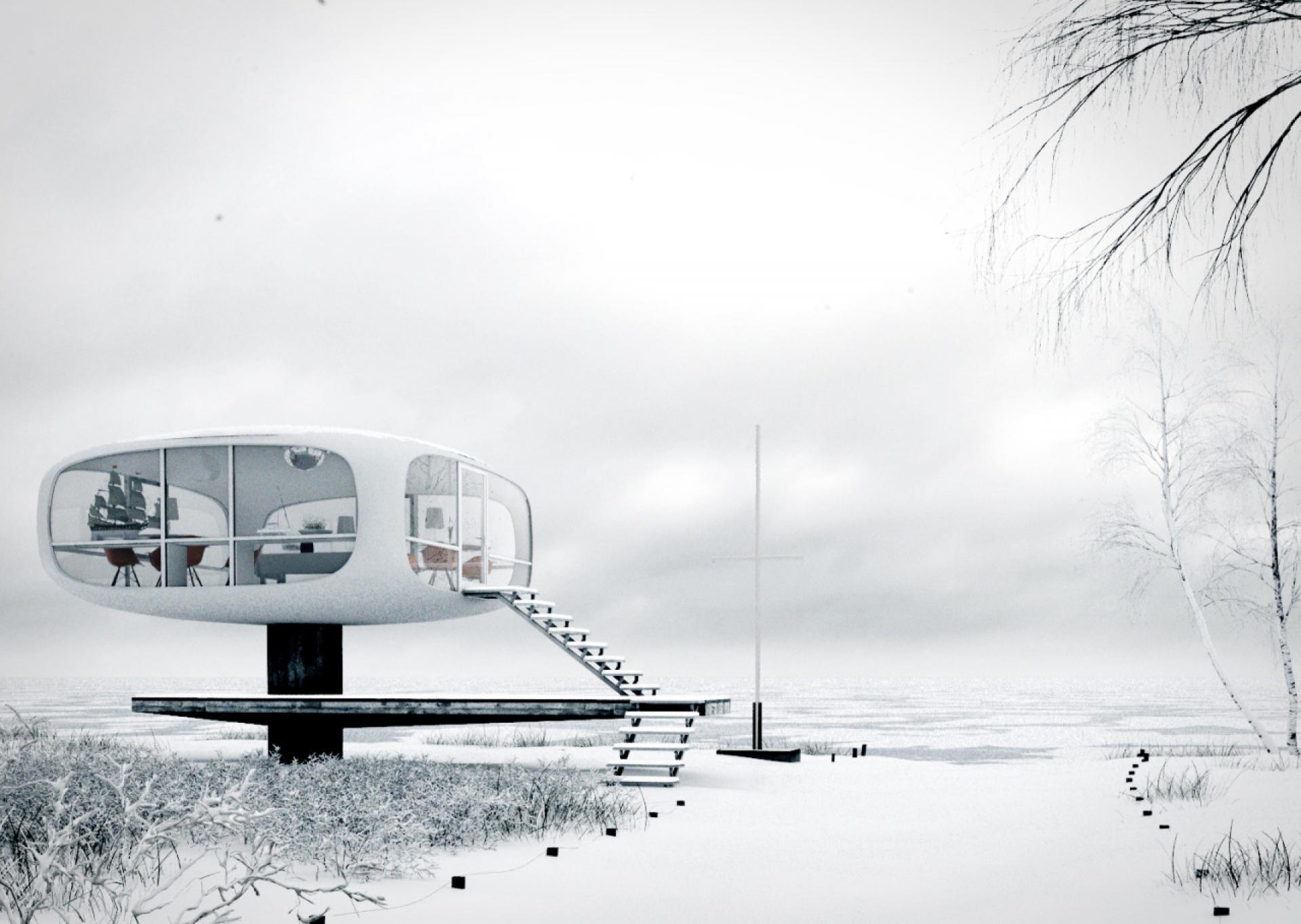 The Futuro House was a product of post-war Finland, reflecting the period's faith in technology, the conquering of space, unprecedented economic growth, and an increase in leisure time. It was designed by Matti Suuronen as a ski cabin that would be quick to heat and easy to construct in rough terrain. The end result was a universally transportable home that had the ability to be mass replicated and situated in almost any environment.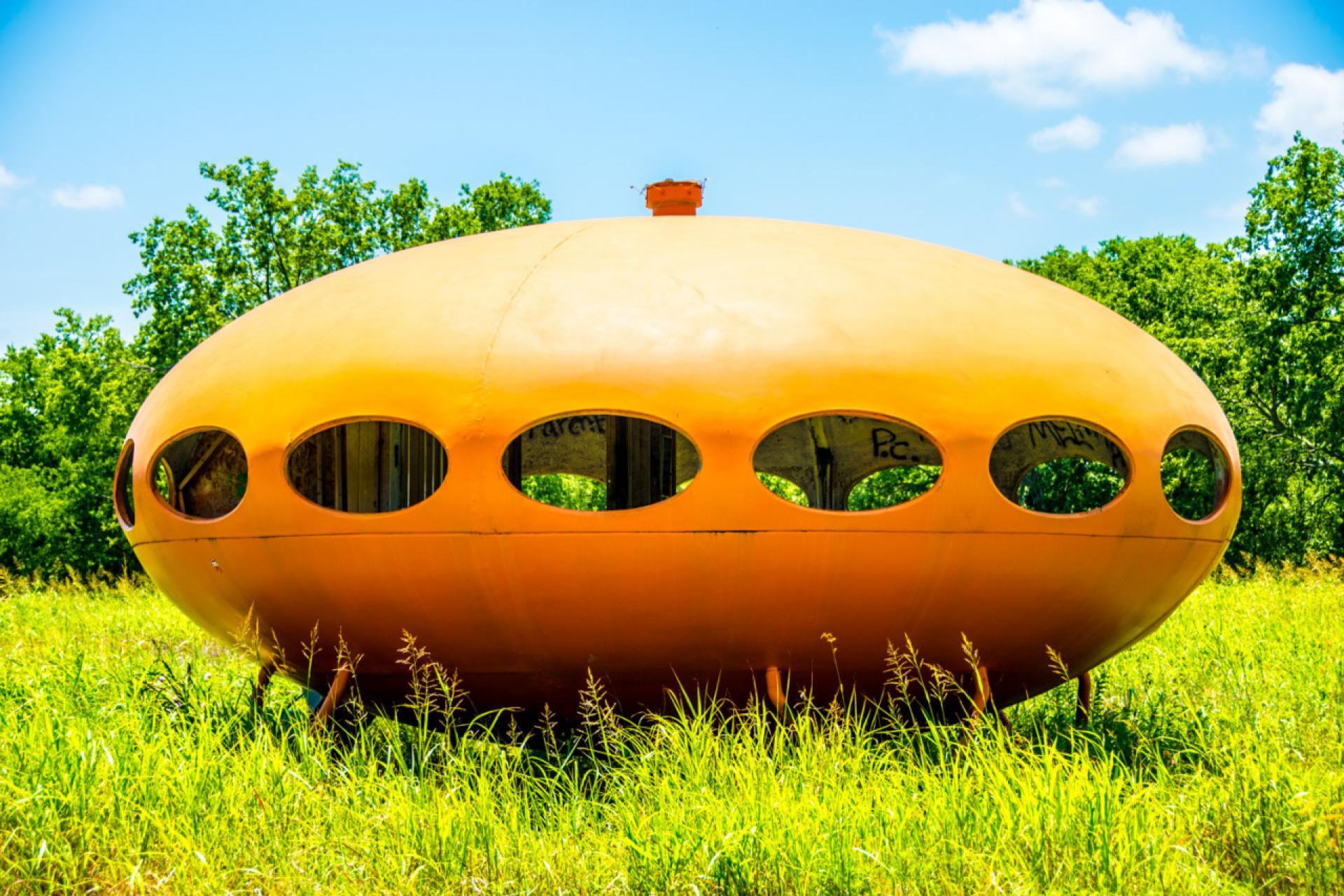 The Futuro is composed of polyester plastic and fiberglass, measuring about 3 meters high and 8 meters in diameter. By the mid 1970s the house was taken off the market, arguably due to poor marketing, but primarily due to the Oil Crisis where tripled gasoline prices made manufacture of plastic extremely expensive.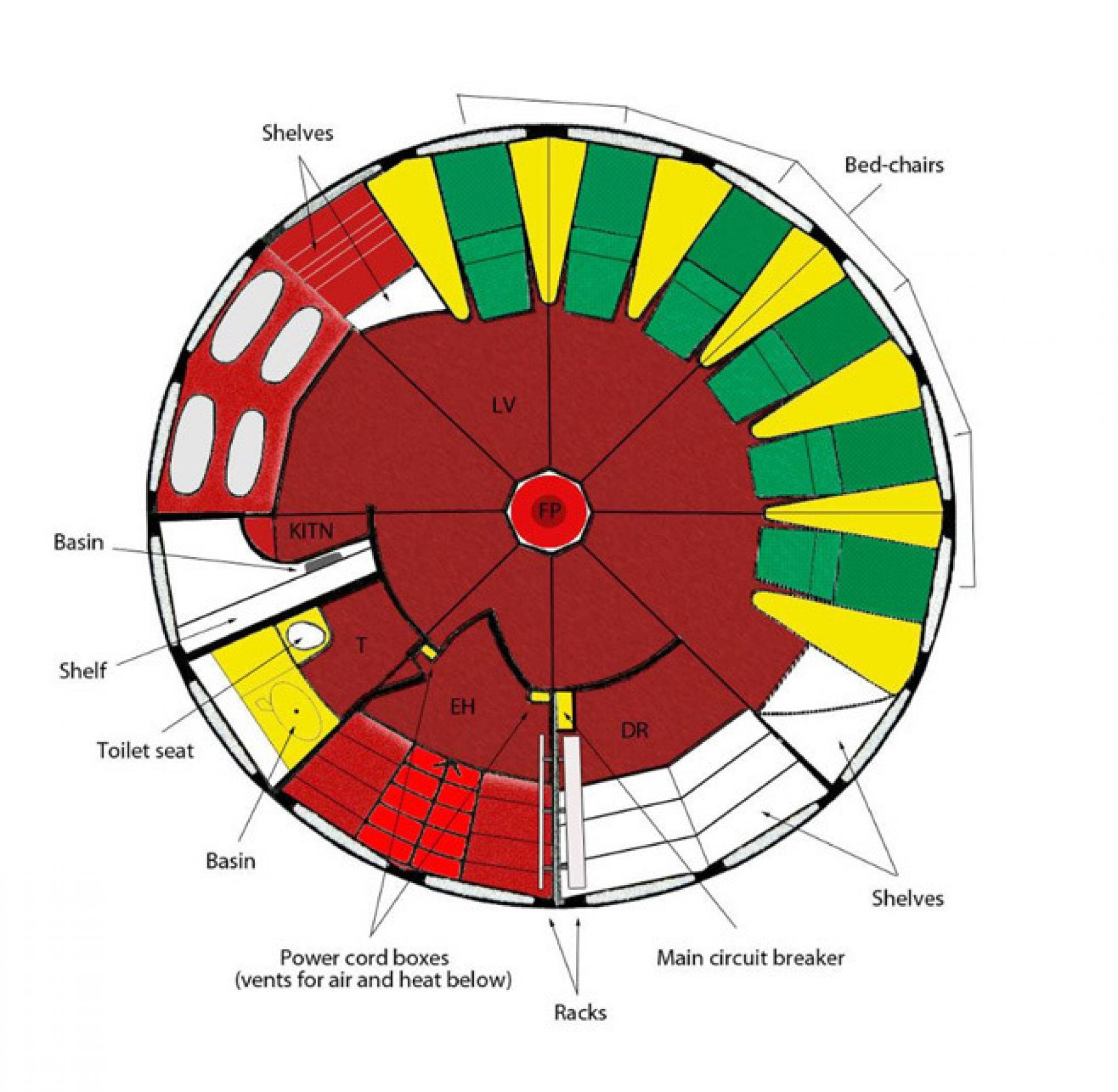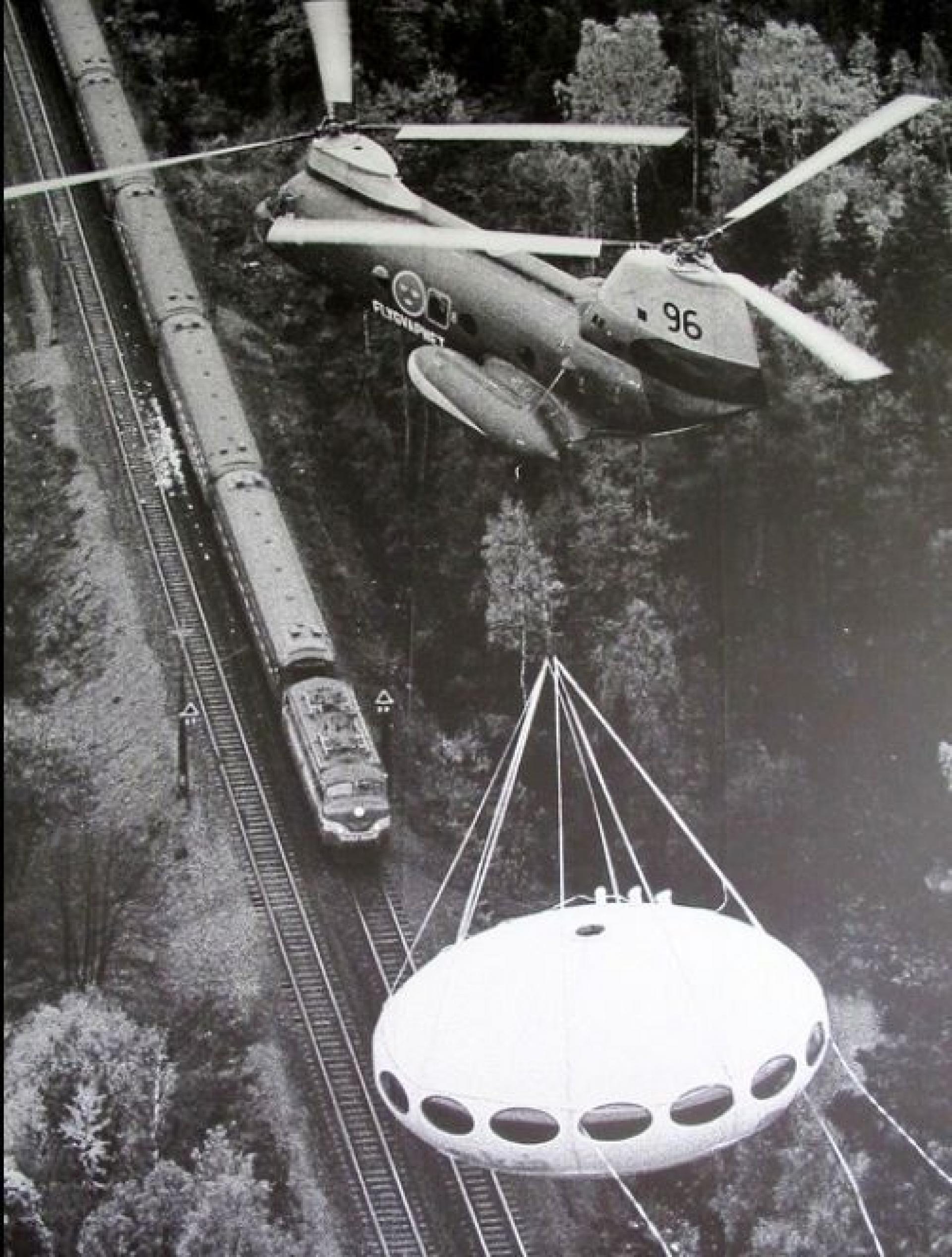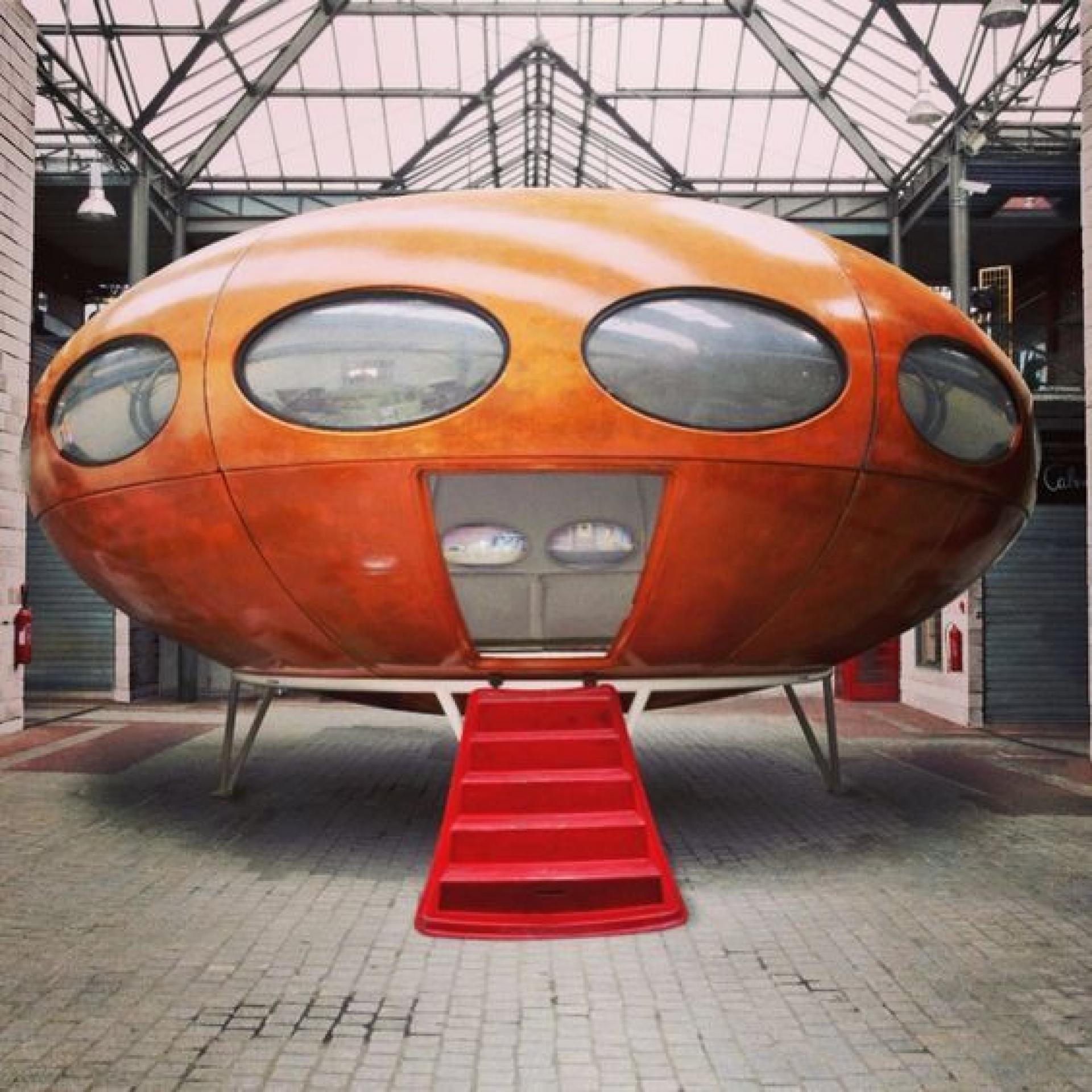 The Sanzhi UFO Houses were a set of abandoned pod-shaped buildings intended as a vacation resort in a part of the northern coast adjacent to Tamsui, Taiwan. In 2010 all UFO houses have been demolished and the site is in the process of being converted to a commercial seaside resort.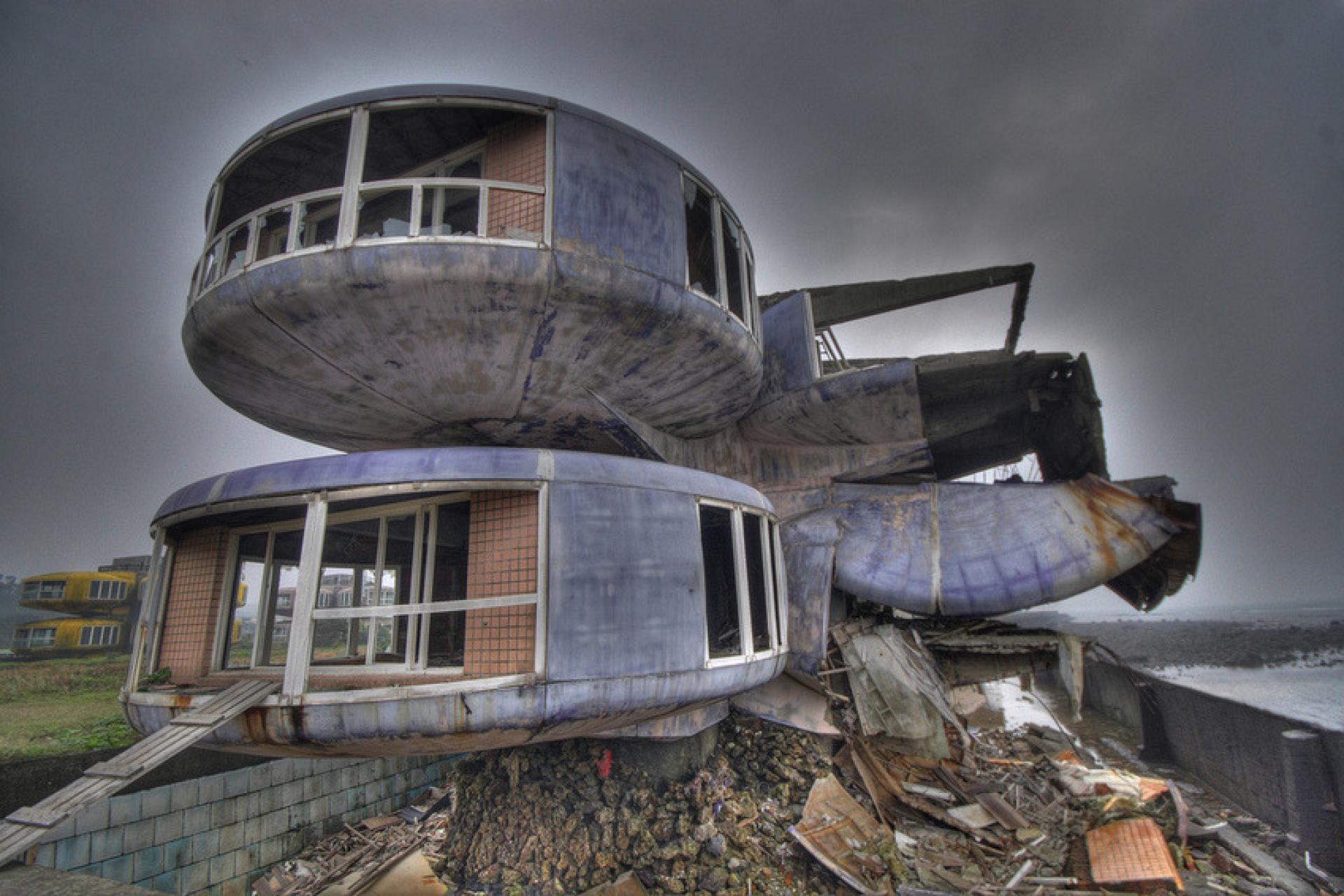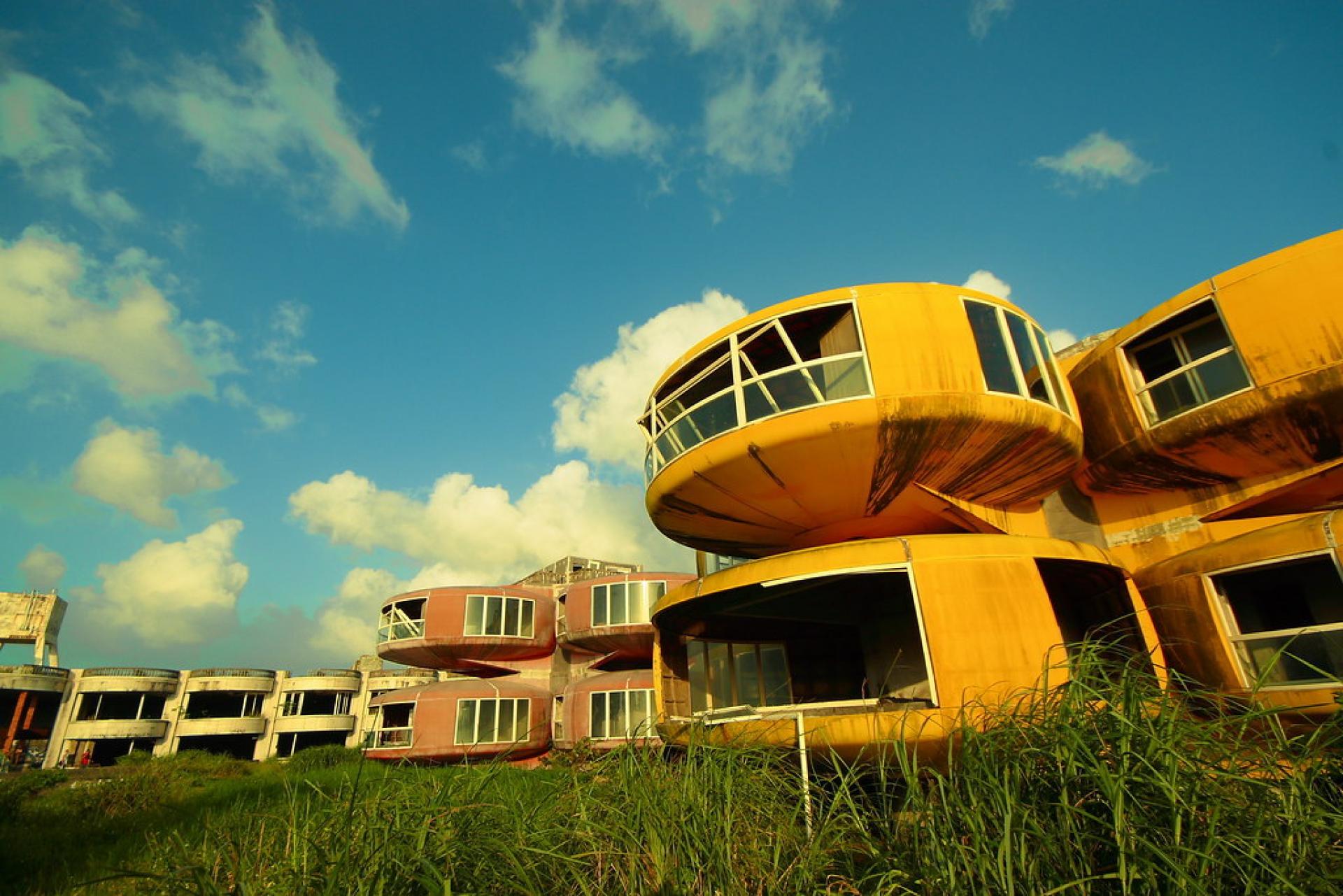 Yellow Heart was an experimental project designed by Haus-Rucker-Co in 1968. The concept evolved from the idea that a concentrated experience of space could offer a direct shift in consciousness. This led to the design and construction of a pneumatic space capsule.