The Museum Of Meme
The proposal of Alvar Aaltissimo for the Museum of Meme in Milan is a new contextual story of new ways of communication in architecture presentation.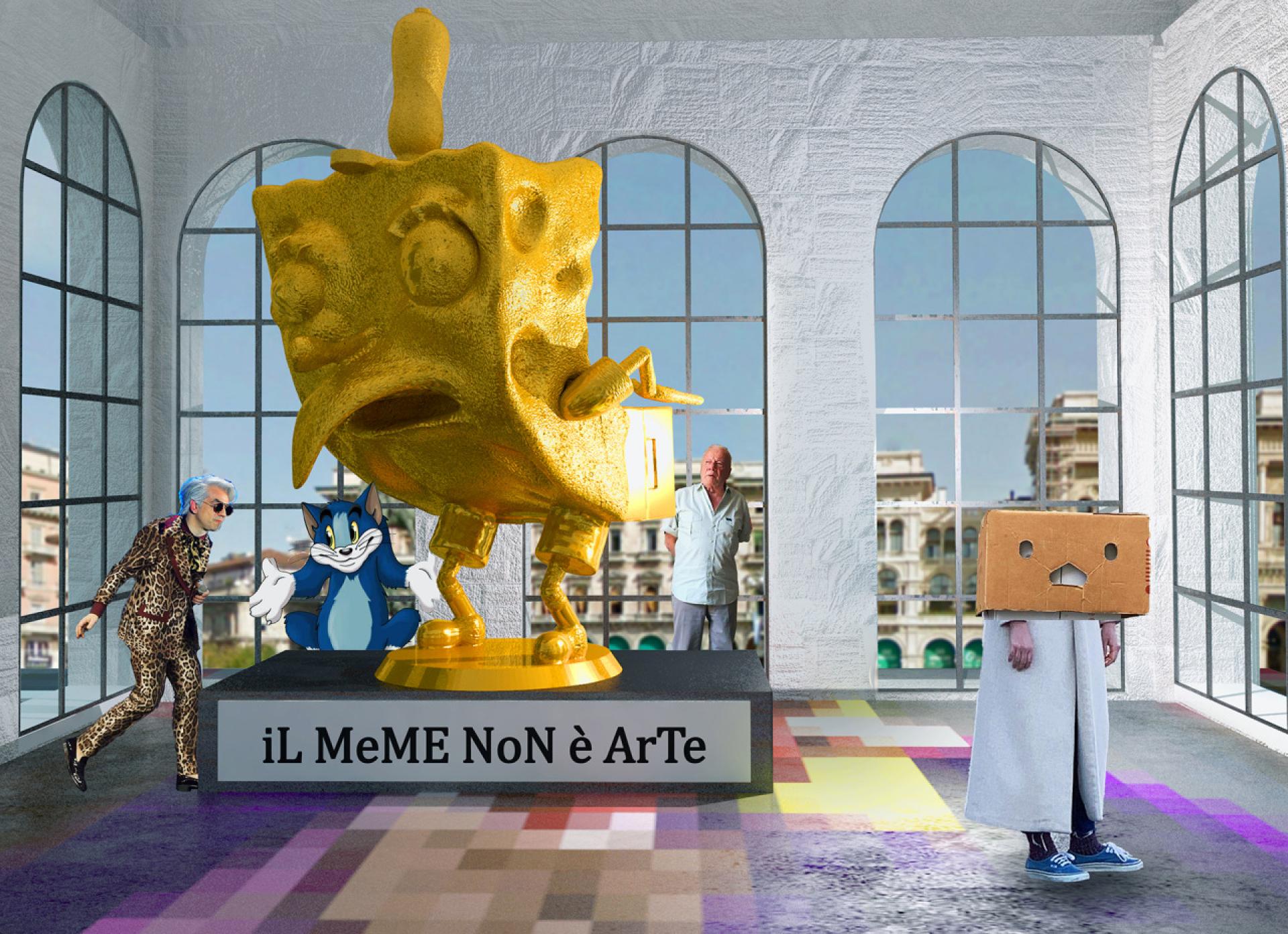 Given the huge popular support of the "NO PONTE" movement, aimed at preventing the hypothetical, eventual and unsafe realization of an aerial passage between the two Arengari of Piazza Duomo in Milan, the project proposal proposes to propose an underground passage between the two buildings, lightened from above by a glass volume (similar to the pyramid of the Louvre, let's say).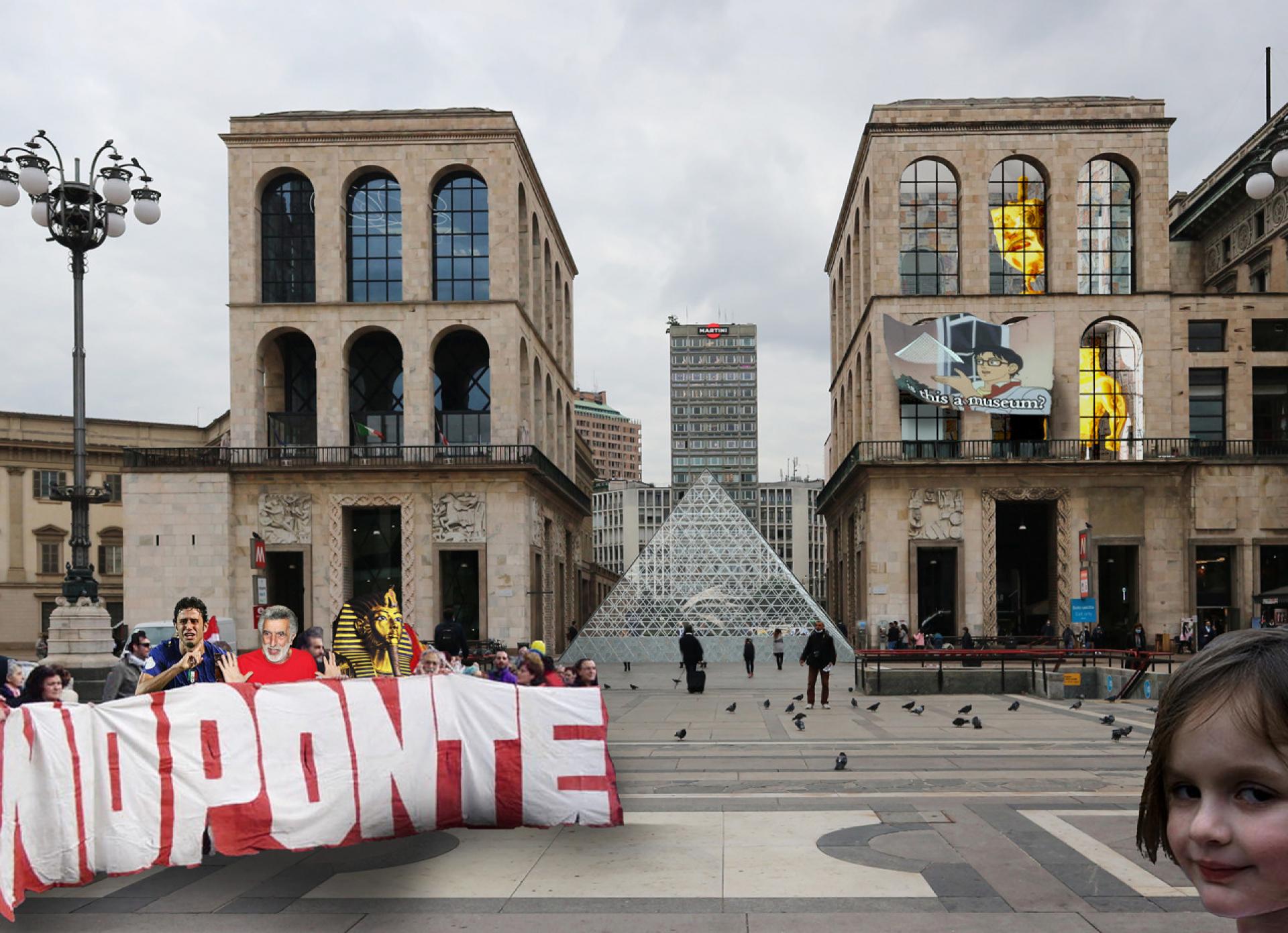 This pyramid will create new iconic values and will be the underground heart of the new distribution of the two museums. The collection will consist of the most important and significant memes in history and the exhibition itinerary will clearly explain the evolution of the most important means of communication of our time.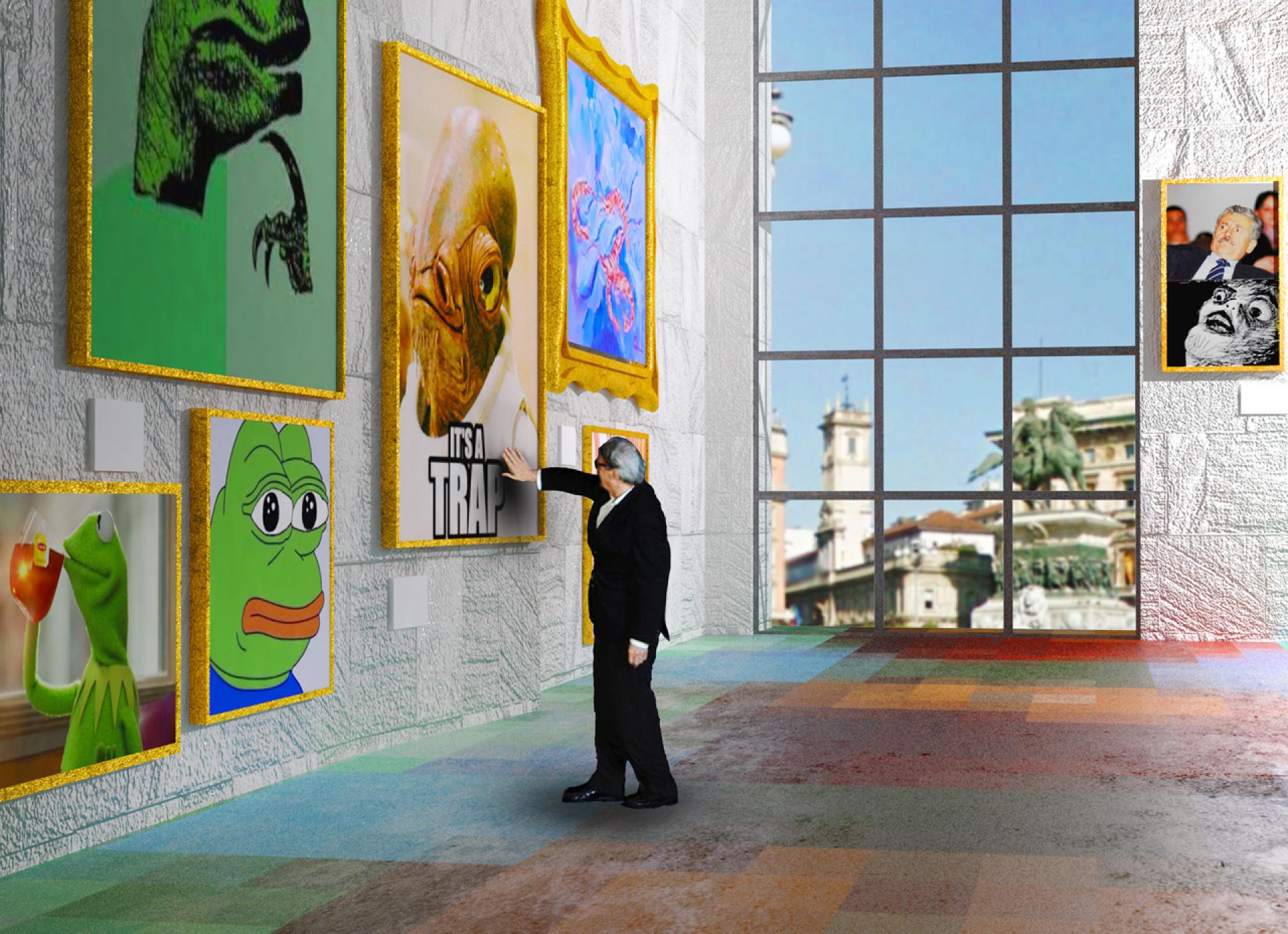 At the Museo del Memecento classic memes and more modern ones will coexist together. The path will not be strictly chronological. The large double-height room, corresponding to the Sala Fontana, will house the Spongebob large golden statue.