Studio Visit: Fahr 021.3
If you were lucky enough to stroll around Porto in the spring of 2017 you might have encountered a vast, colorful structure at Largo Amor de Perdição, prompting you to closely examine both your own perception and the urban wonderland you suddenly fell into. Congratulations: you were in the presence of one of FAHR 021.3 creations.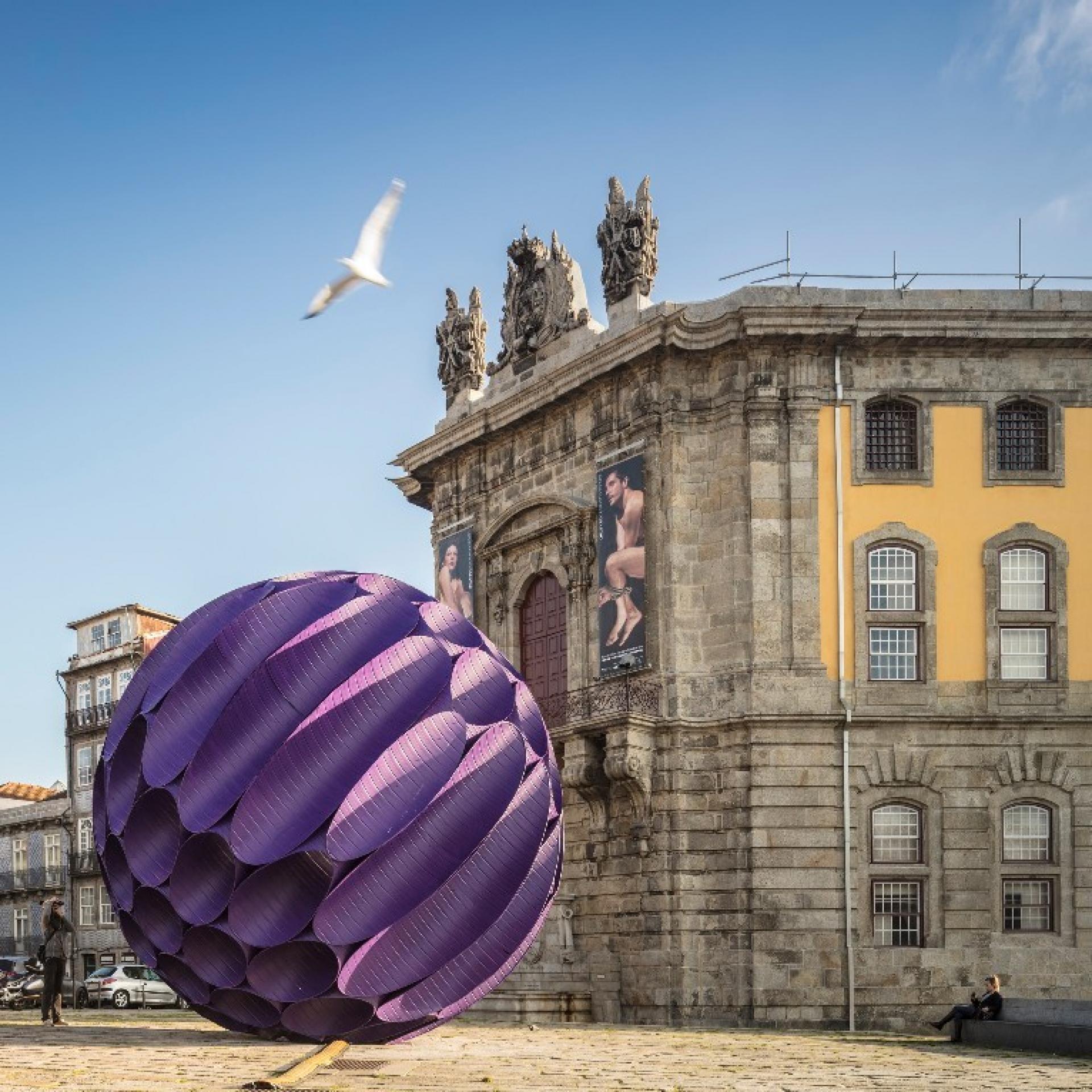 Porto studio FAHR 021.3 was established by Filipa Frois Almeida and Hugo Reis in 2012. They have been playing with how you see, feel and use the city ever since. In their own words, their work (un)focuses on the space between Art and Architecture, seeking for new solutions on the brink of unexpected. Their view on how our world is constructed by community and heritage results in thought-and-touch provoking interventions able to turn the public space inside-out. On our recent visit to Portugal Architectuul's team had the opportunity to meet FAHR 021.3 for the first time, and to learn about the studio's provocative and widely recognised work.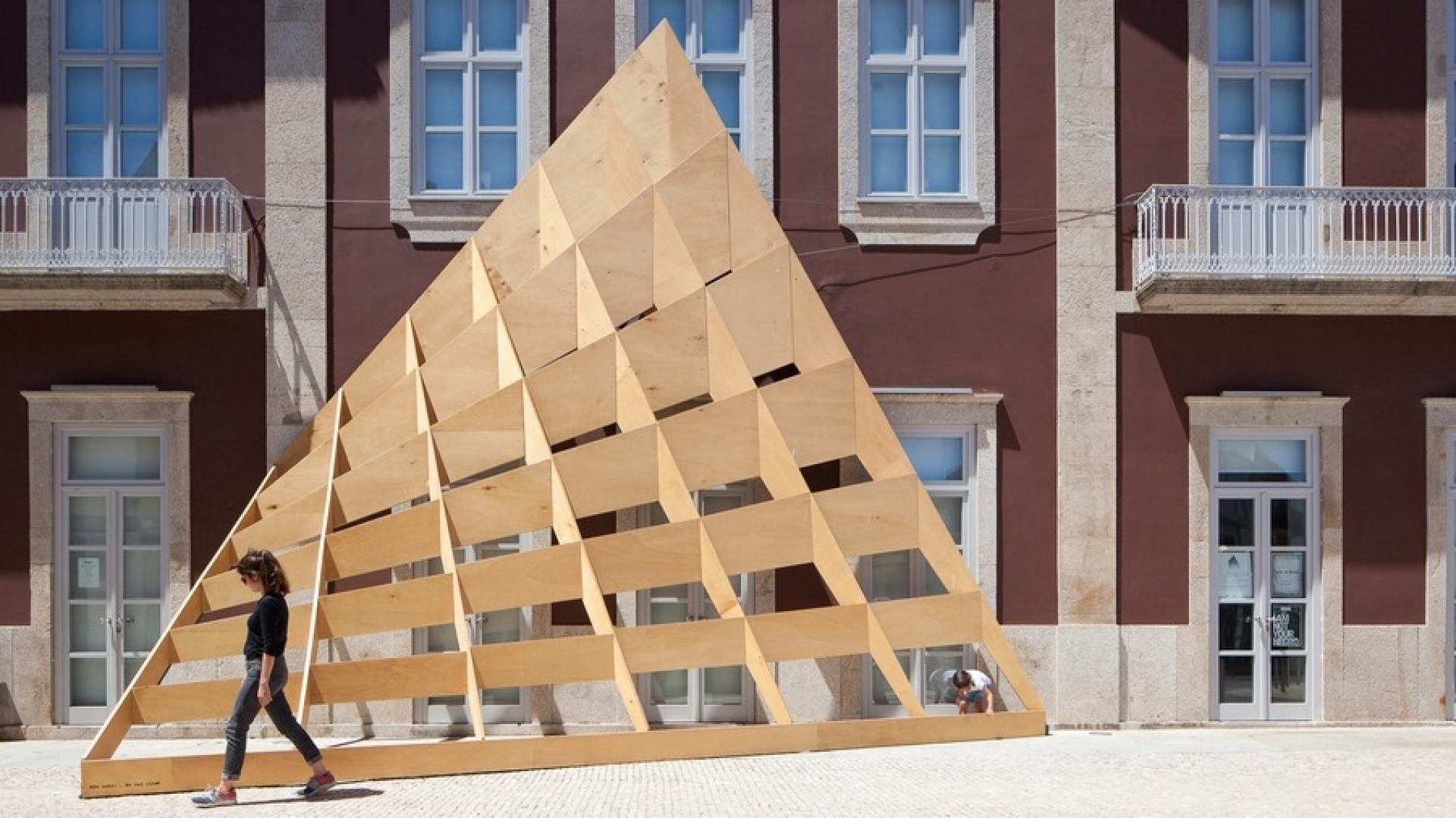 FAHR 021.3 interest in experimental architecture is articulated through installations designed to permanently alter the urban space. Regardless of how long they last, they stay in people's memory - along with the questions they asked, or curiosities they addressed. In 2015 FAHR 021.3 literally illuminated a forgotten ruin in the city center with their Metamorfose installation, which stayed up for two and a half years and brought the issues of urban renewal, tourist spectacle and planning for common future under the spotlight.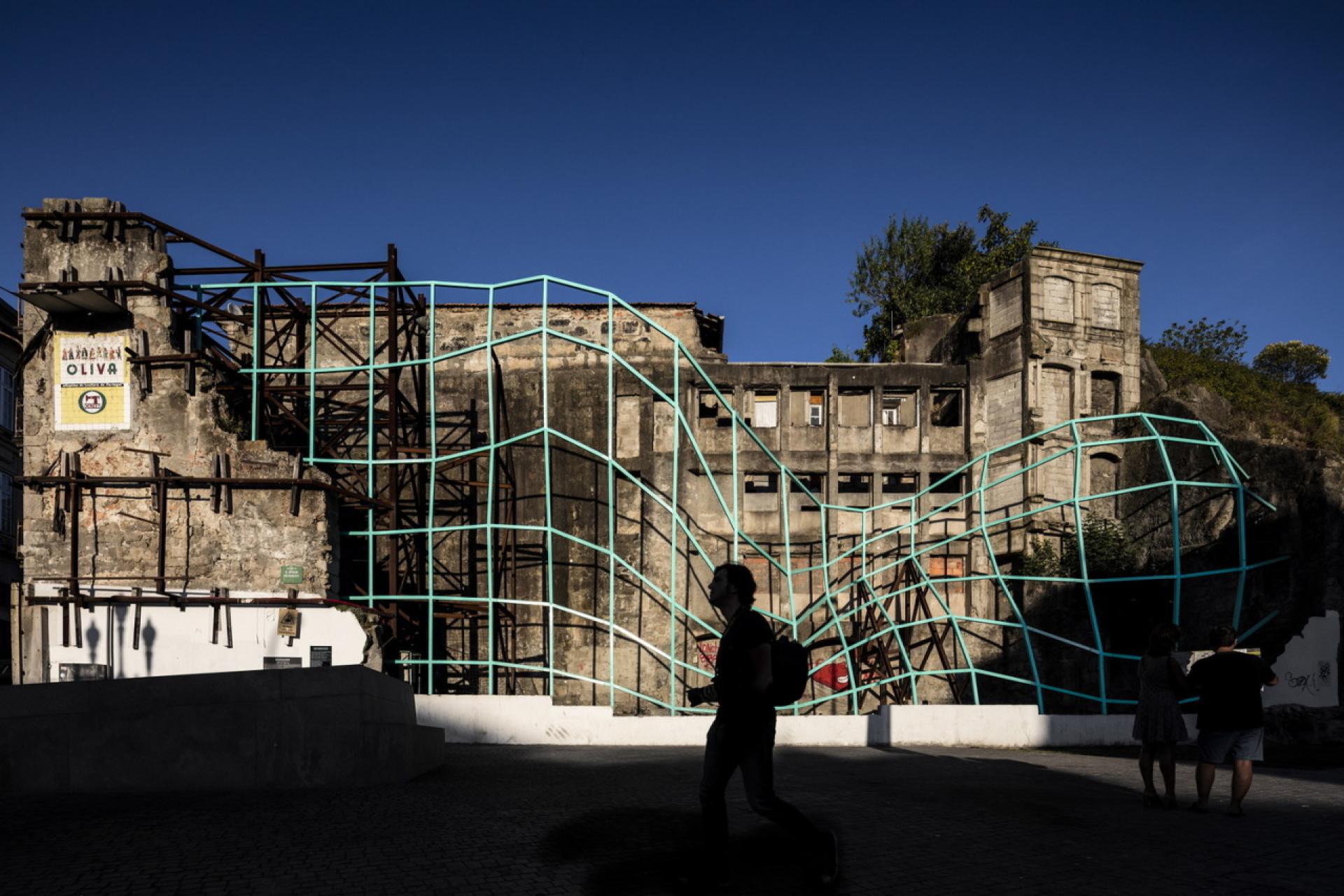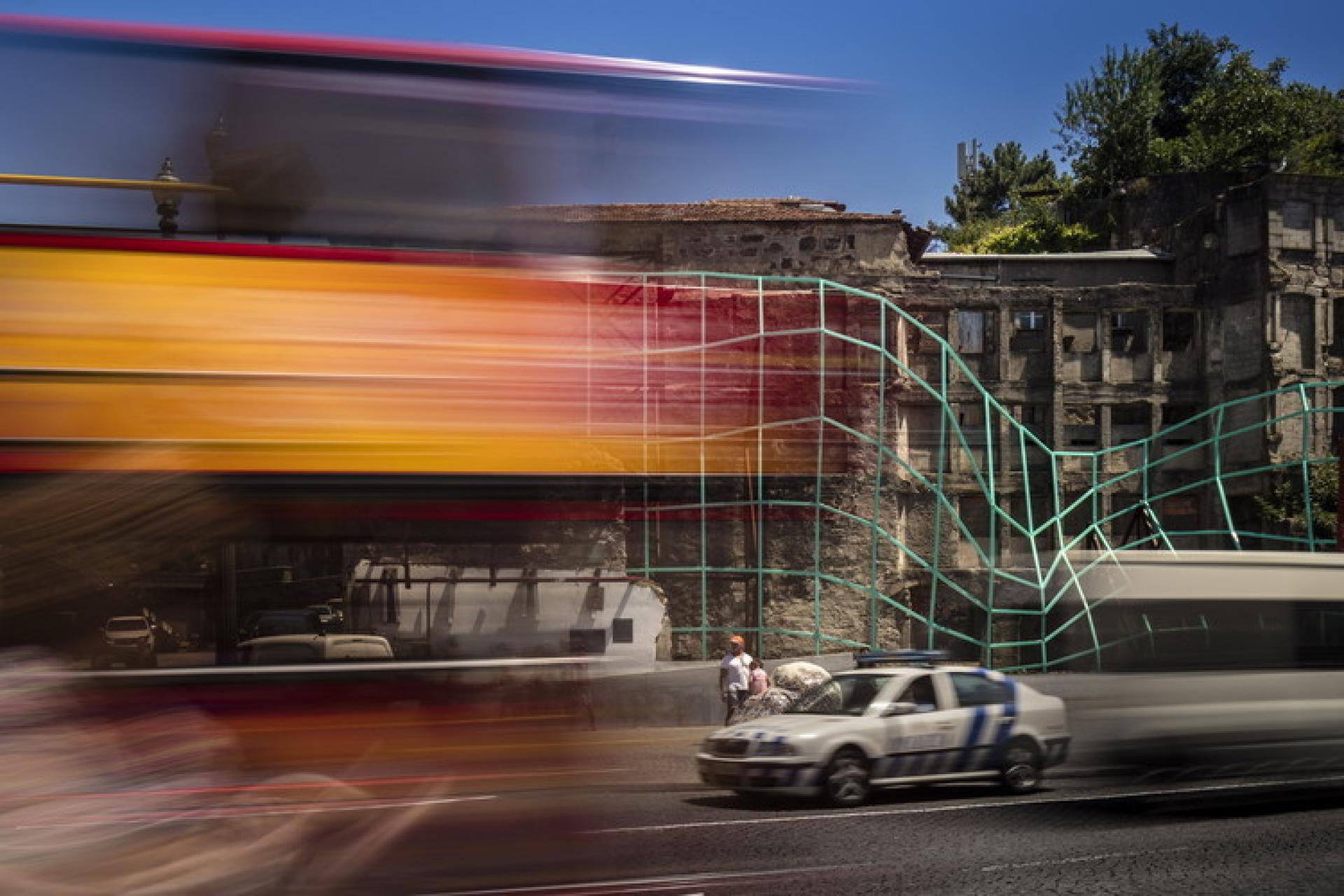 Faced with the challenges of gentrification and touristification, so prevalent in Porto nowadays (between one and two million tourists visit Porto every year), FAHR 021.3 trusts in the power of art and architecture to build more resilient cities and communities. They tell us they're wary of the surge in the number of AirB&B properties, and they aim for their projects to provide flexibility and diversity of uses. Therefore, they see their installations as political statements thrown into the public space with the intention of changing it. They twist the familiar to push for fresh, be it in reimagining the famous and well-established traditions of São João festivities, or in connecting past and future in a form of a bench, or in offering the new center of gravity to Porto in order to celebrate - and open up for discussion - the city's long-standing Unesco World Heritage title.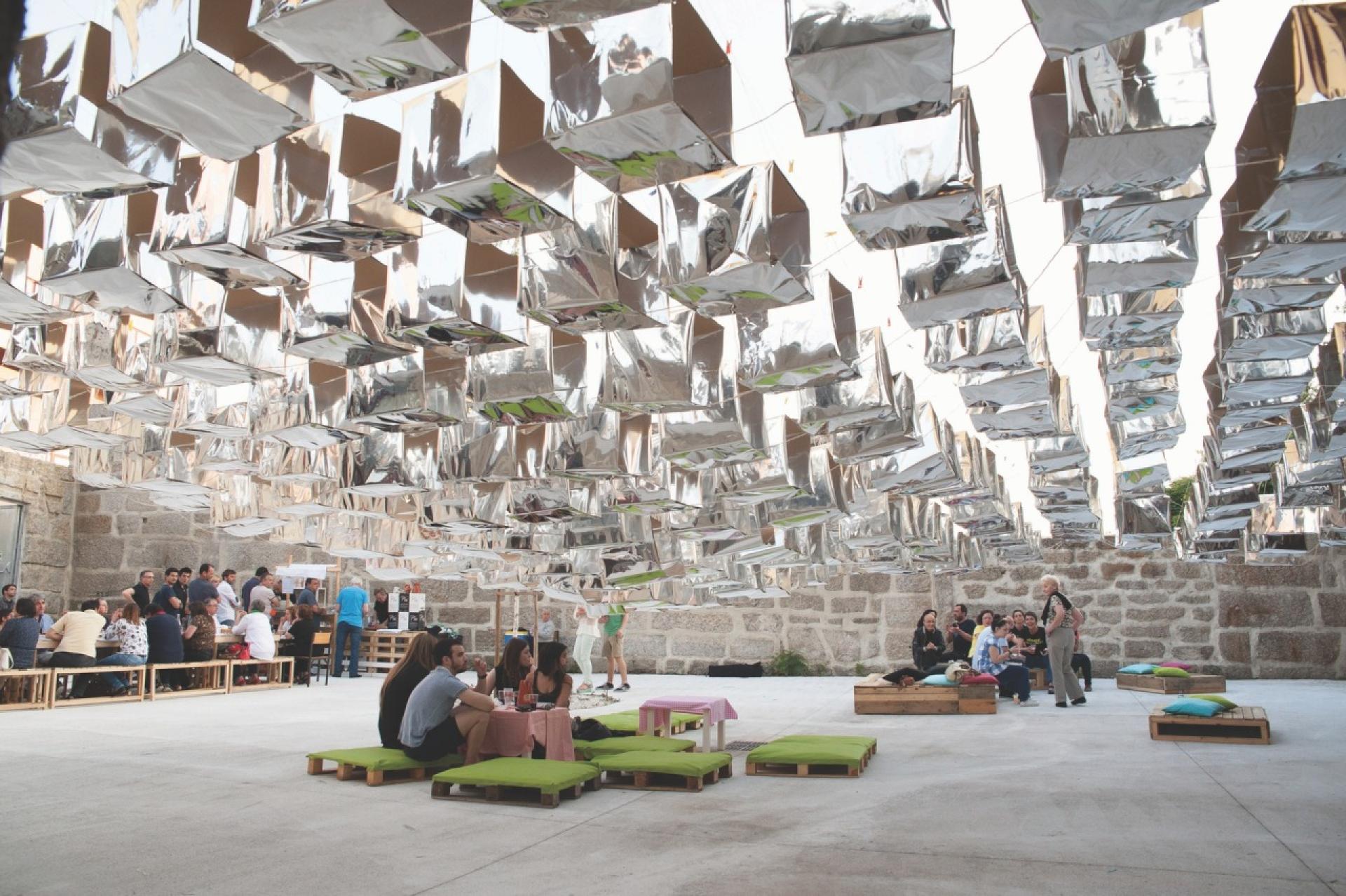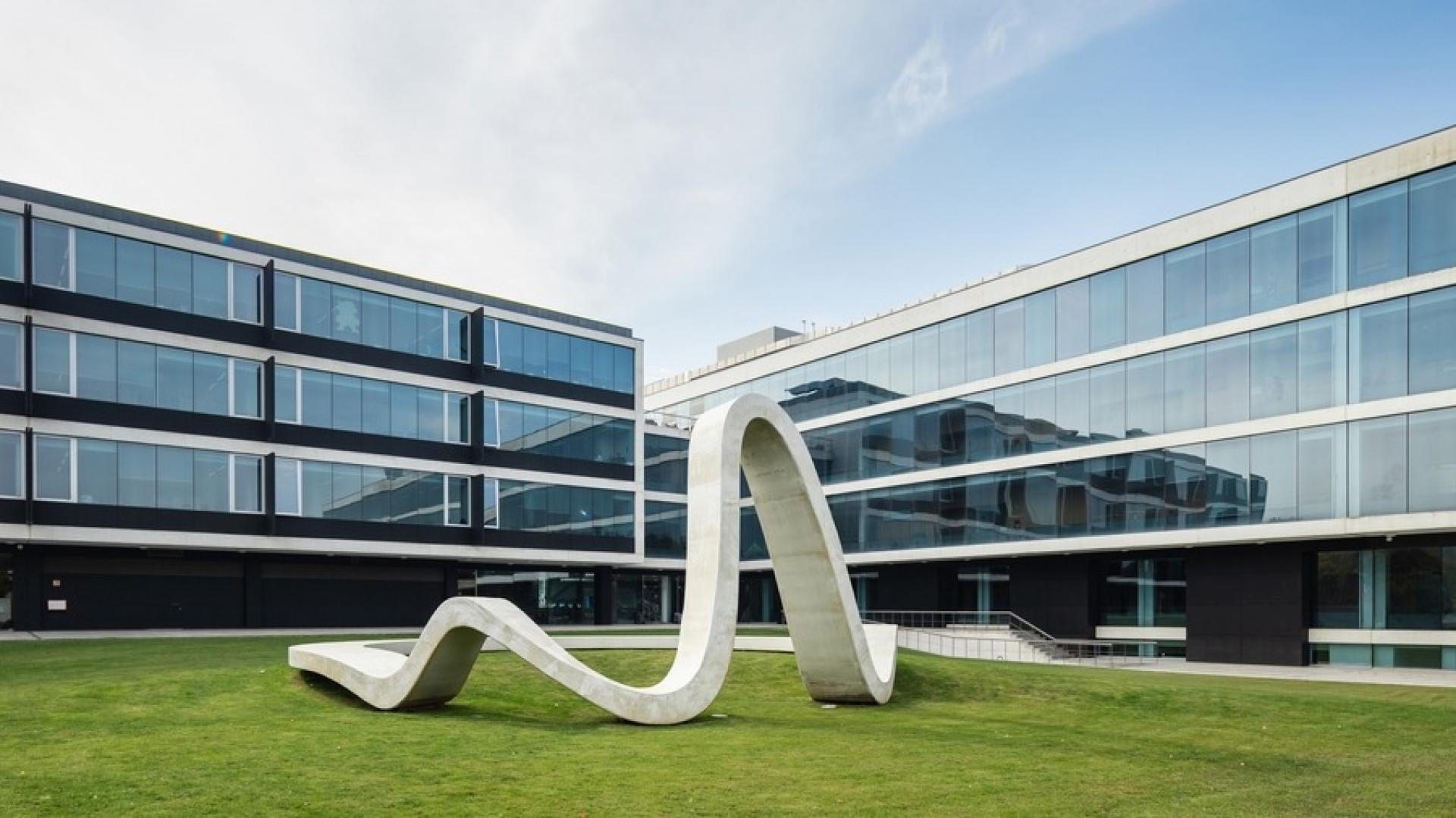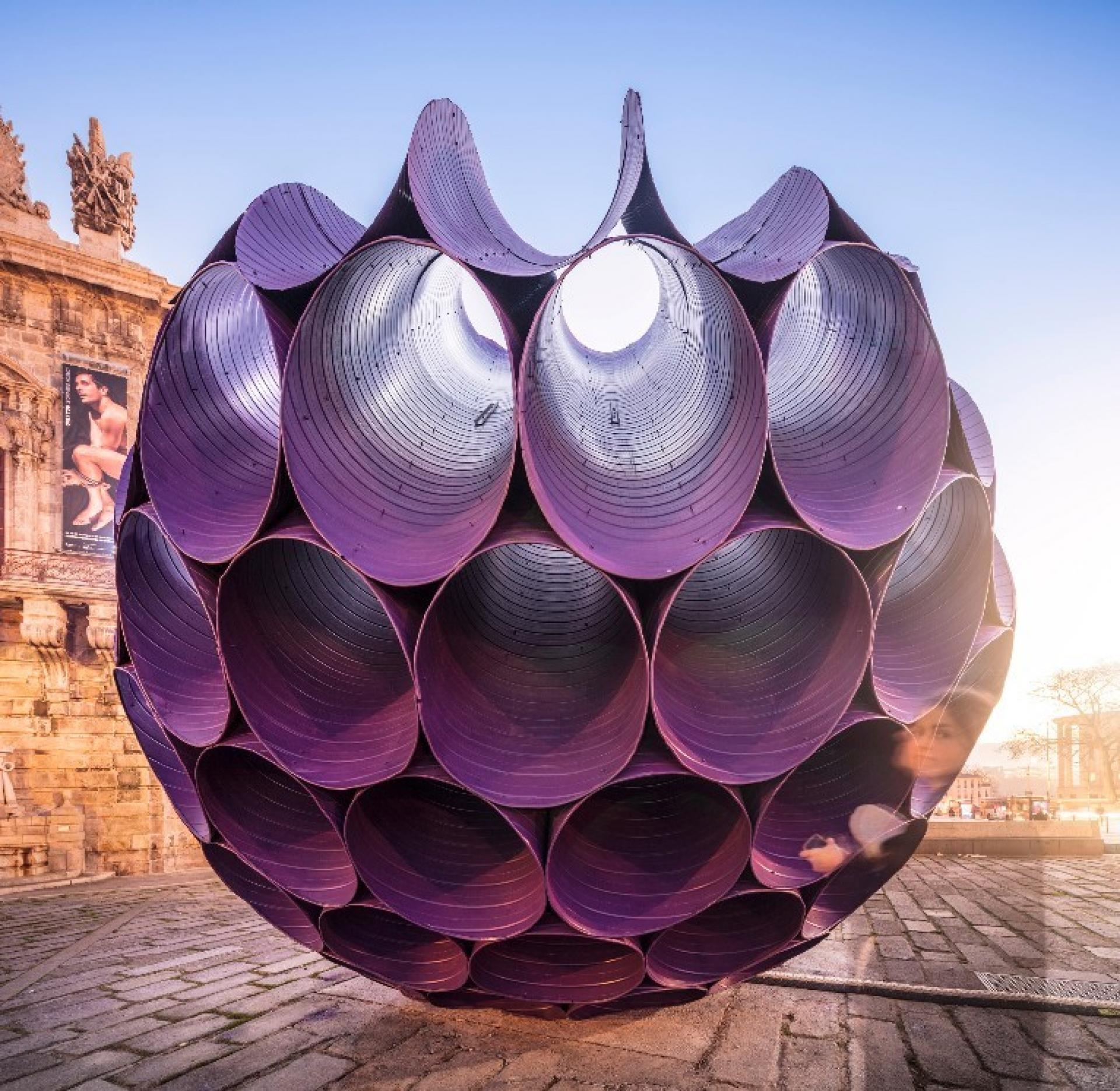 Heritage seems to be a constant source of inspiration for the team of FAHR 021.3. Their way of seeing an old train station in Taitung as a space for nothing which should be able to welcome anyone has led to a creative, yet practical solution: mosquito net stretched over a giant cube, opened for different interpretations by the future users. The project, aptly called "Nook", brought them the Golden Award for Interim Architecture & Installation at TID 2019 Awards in Taiwan.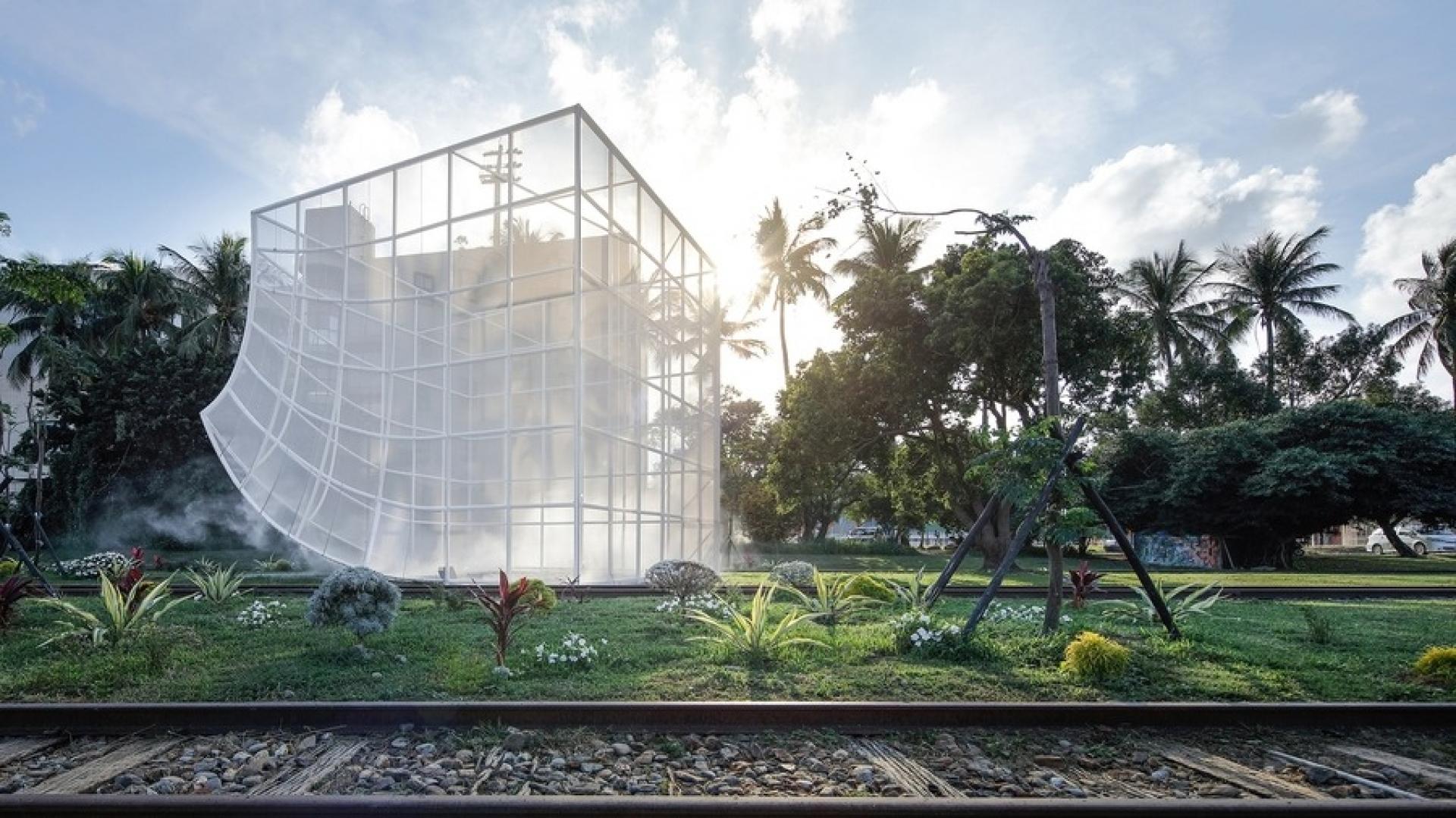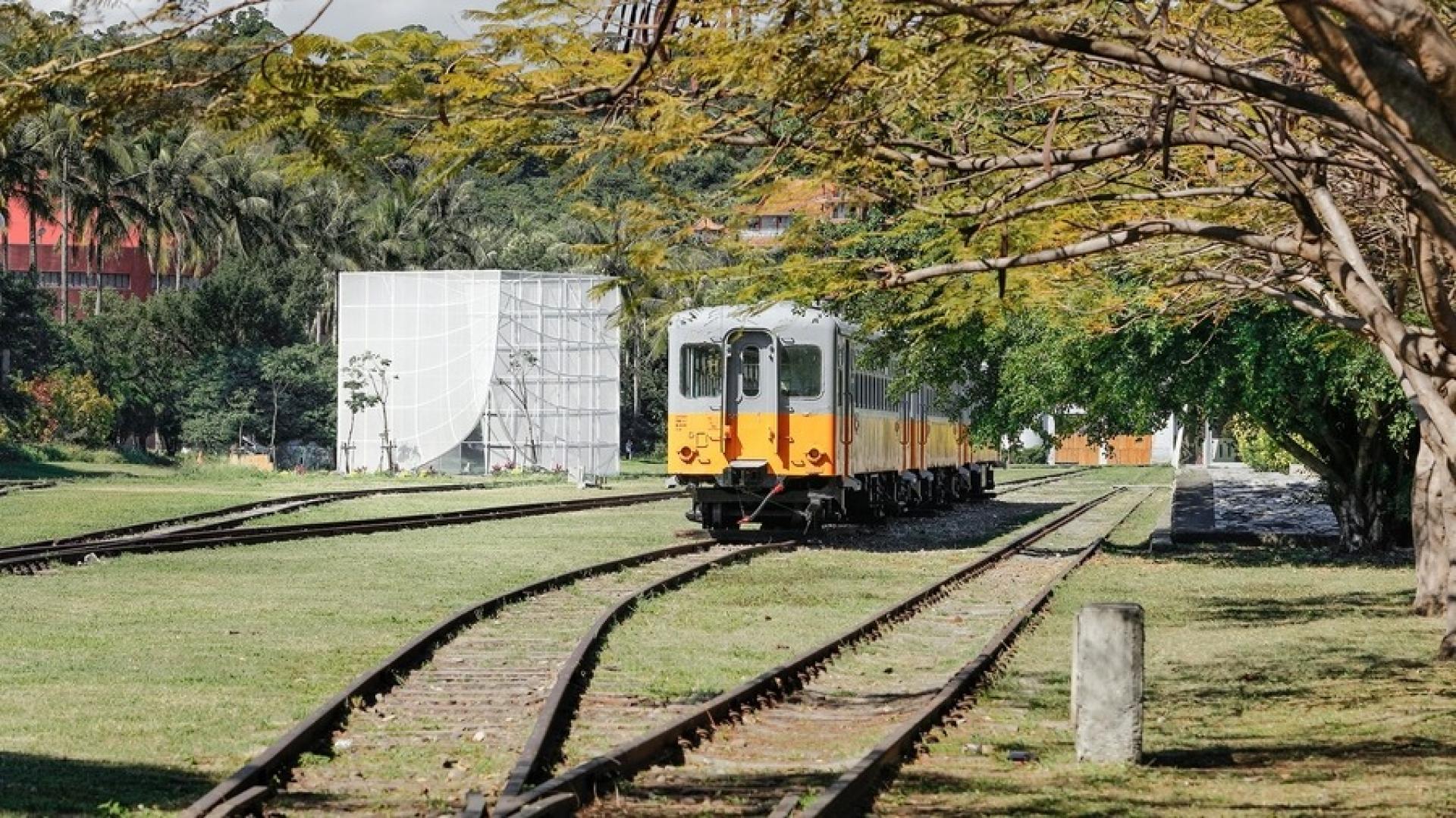 Even while infusing the old with the new half the world away, FAHR 021.3 stays committed to their local struggles and collaborations. During our conversation, they point out the importance of artistic network they have in Porto and elsewhere, and praise the creative cooperation they have with Critical Concrete. For FAHR 021.3 it is important to know what's behind the projects they get invited to work on, as they don't want to lose control over the message of their piece, or participate in city marketing campaigns. They will, however, support the efforts they deem worthy: last year, alongside with 9 other practices, they participated in Art on Site in Alto Minho, a program that aims at cherishing cultural and natural heritage through artistic creativity in public places, and at promoting sustainable tourism practices.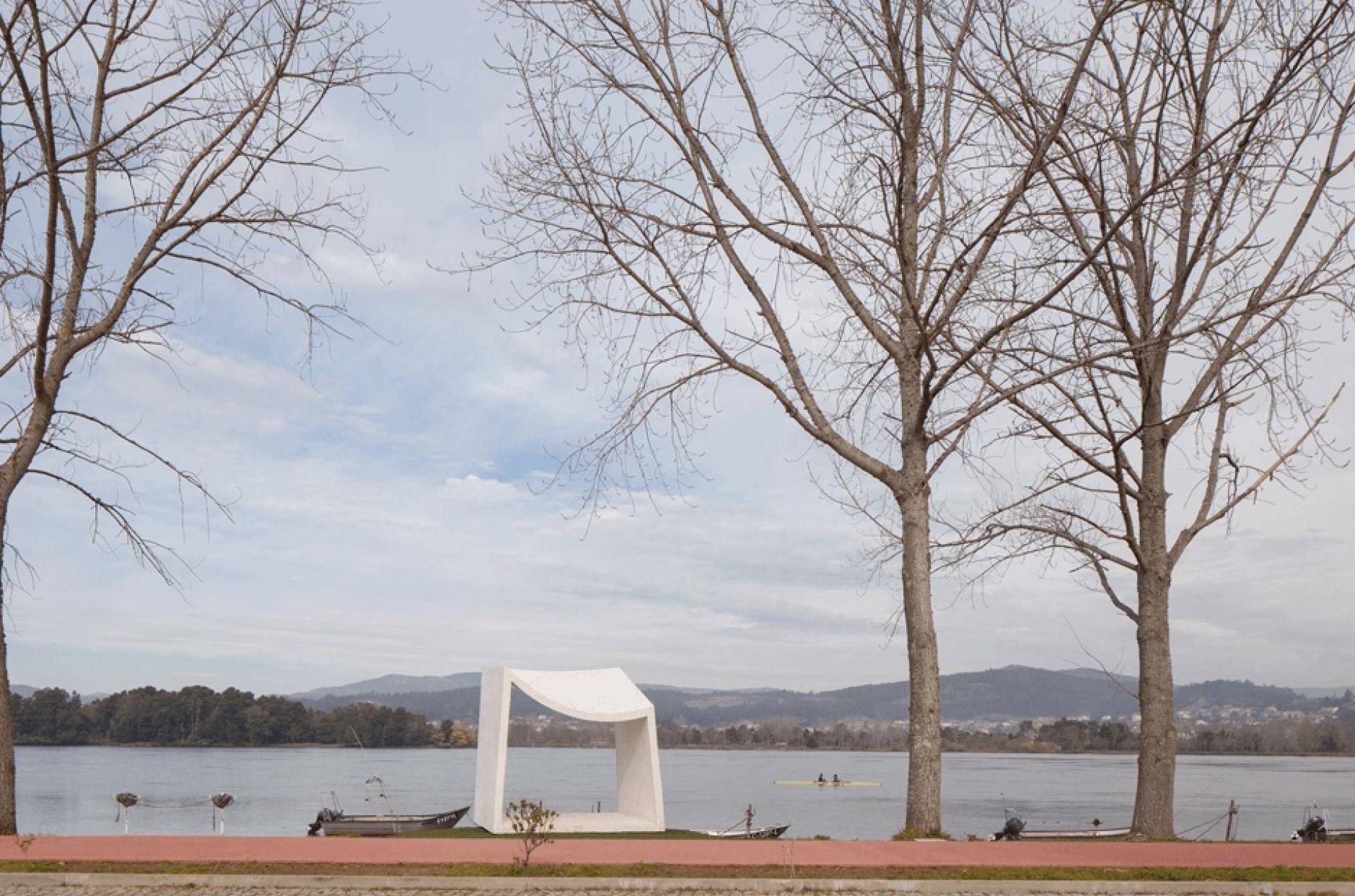 FAHR 021.3 advises their clients to make small changes which can have grand impact and allow for a range of possibilities to happen. We leave their studio with a renewed flare for the unexpected and impatience for their next urban provocation.
—
FAHR 021.3
Uptec Baixa, Praça Coronel Pacheco, nº2, 4050 - 453, Porto, Portugal
Fahr 021.3 are Filipa Frois Almeida and Hugo Reis