Solidarity - On - Line
How does the time of isolation affect on the work of different initiatives and communities when the public space access is defined with social distancing and lines. We discussed how three cases of the Future Architecture are continuing in solidarity, beyond lines. The three projects are reinventing the existence of space for commons and connecting individuals to overcome solitude and isolation on the fringes of the society.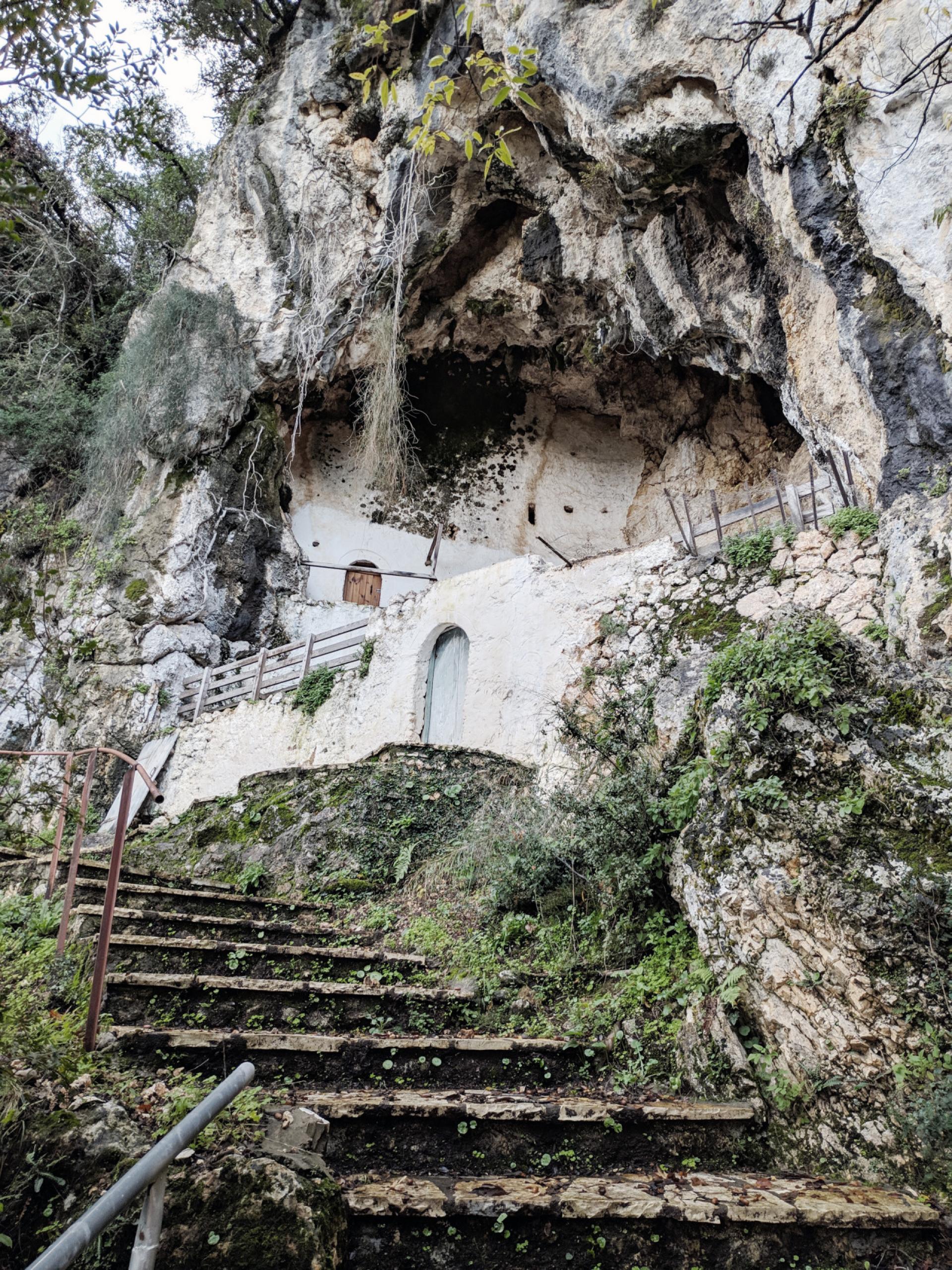 TiriLab, an initiative and an open platform, explores multi-cultural heritage related to local technologies, gastronomy and culture specifics from rural communities in northwestern Greece. It is a joint venture of collectives and individuals, practitioners and researchers with focus on architecture and territory, local ecologies and digital technologies, circular economy and sharing models, initiated by Christina Serifi and Juan Chacón | Zuloark.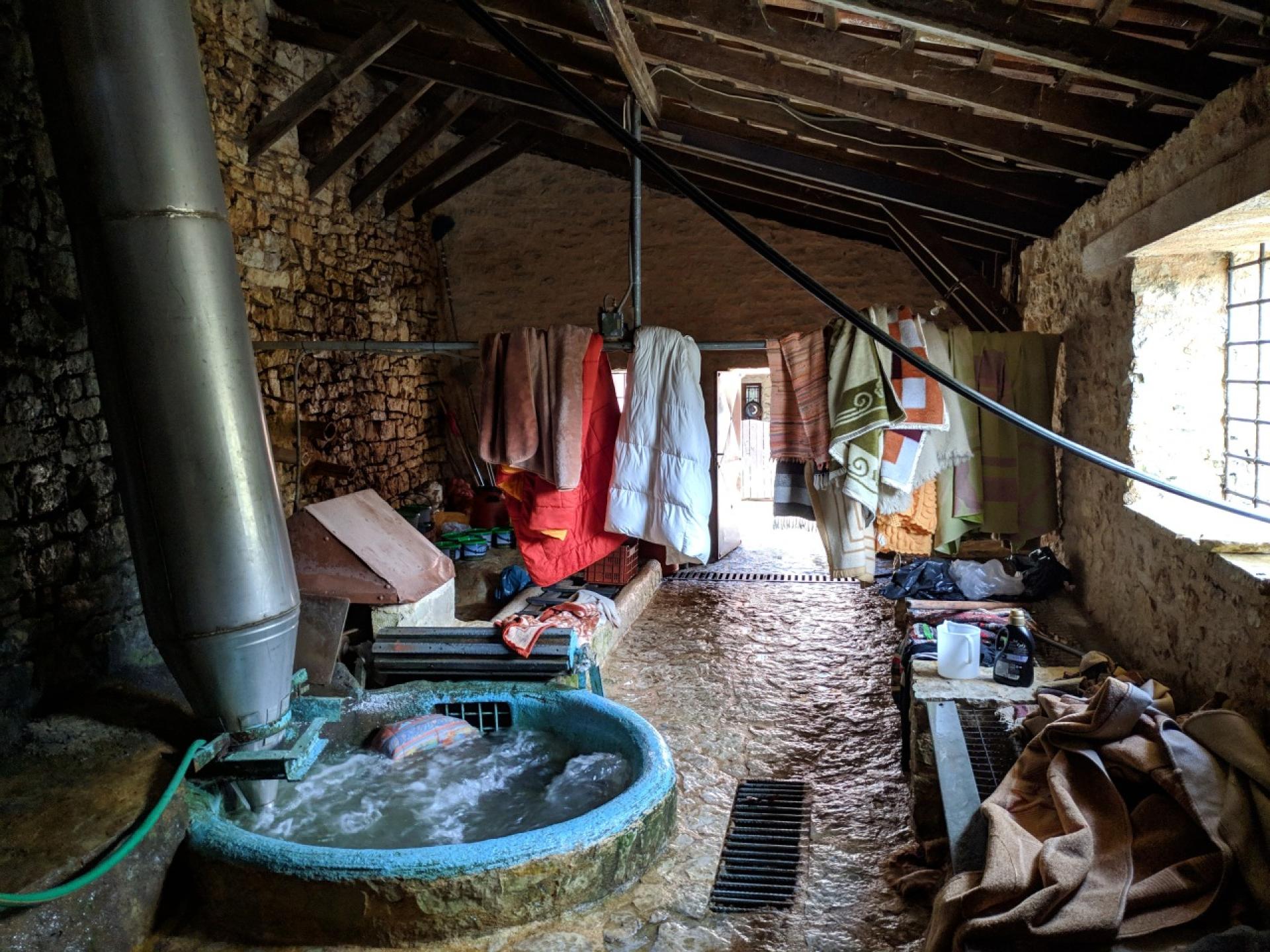 At the Epirus region in northwestern Greece they have identified a variety of self-organised initiatives mostly by women. All these cooperatives, associations, informal or formal organisations achieved to survive during greek economic depression and kept these villages alive by producing local products, bartering and organising social events. Christina Serifi explains that "we recognize these initiatives as rural commons sharing multiple resources, such as food and gathering a community around them, by re-using abandoned public infrastructure and creating open kitchens. We are inspired by and wish to learn from real life practices and critical human interventions, leading the way in building alternatives locally and globally."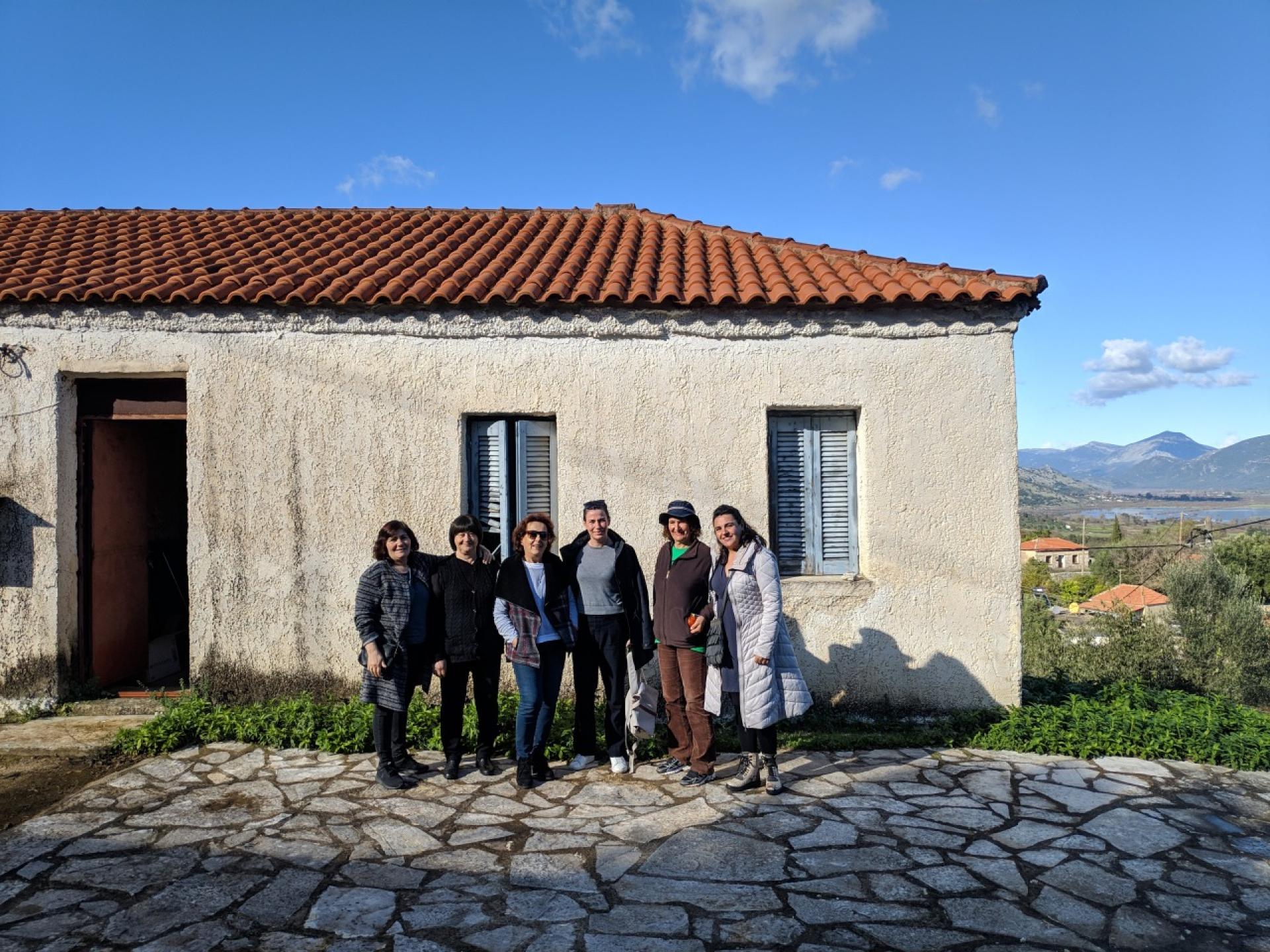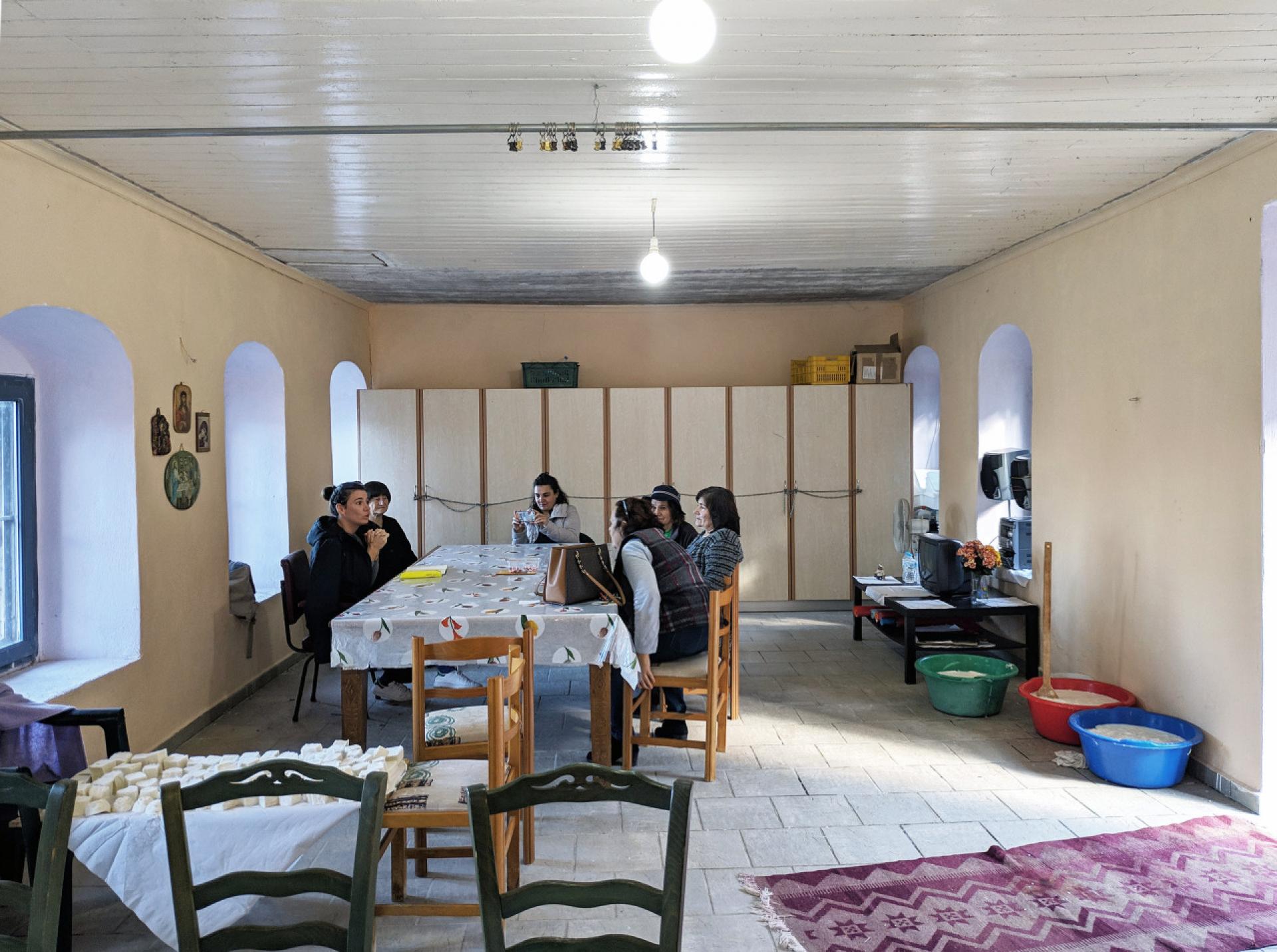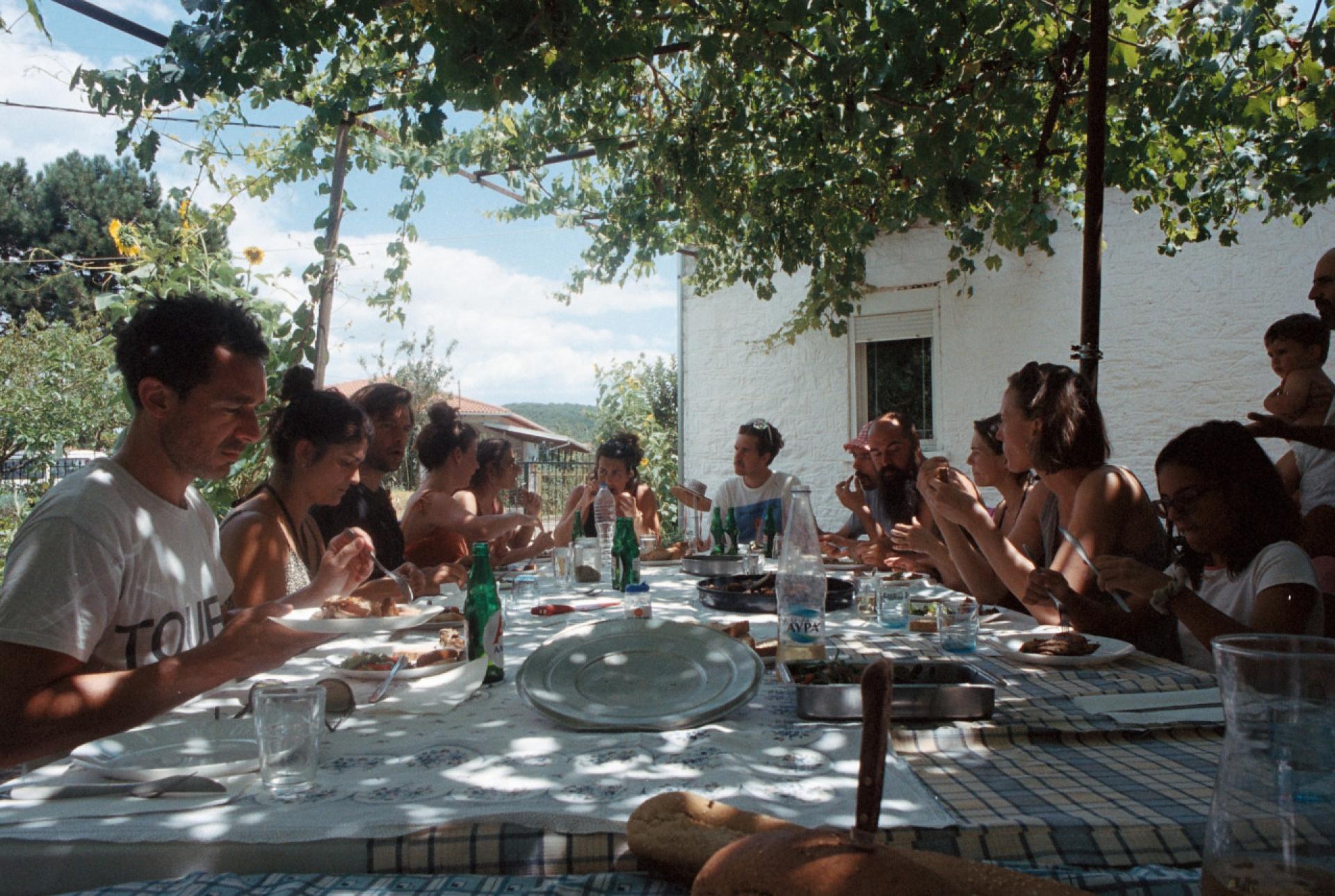 Mapping the margins would be a series of maps and documentations, identifying, for the first time, all the women associations, local agriculture cooperatives as well as abandoned buildings starting from Thesprotia province in Epirus, in order to create an active platform where many cooperatives can find a space to grow.
Alkistis Thomidou and Gian Maria Socci are observing the way "world went into an unprecedented lockdown, exposing the fragility of a lifestyle resulting from decades of neoliberal policies and individualism" and bring an attempt in 35 Meridians of Radical Rituals to imagine how architecture can reinvent itself to support this venture, learning from non professional practices that are already making a change in our cities. "Shortcomings of public services, migration mismanagement and the failure of addressing climate change demonstrate the need to revolutionize the way we manage and envision our communal space."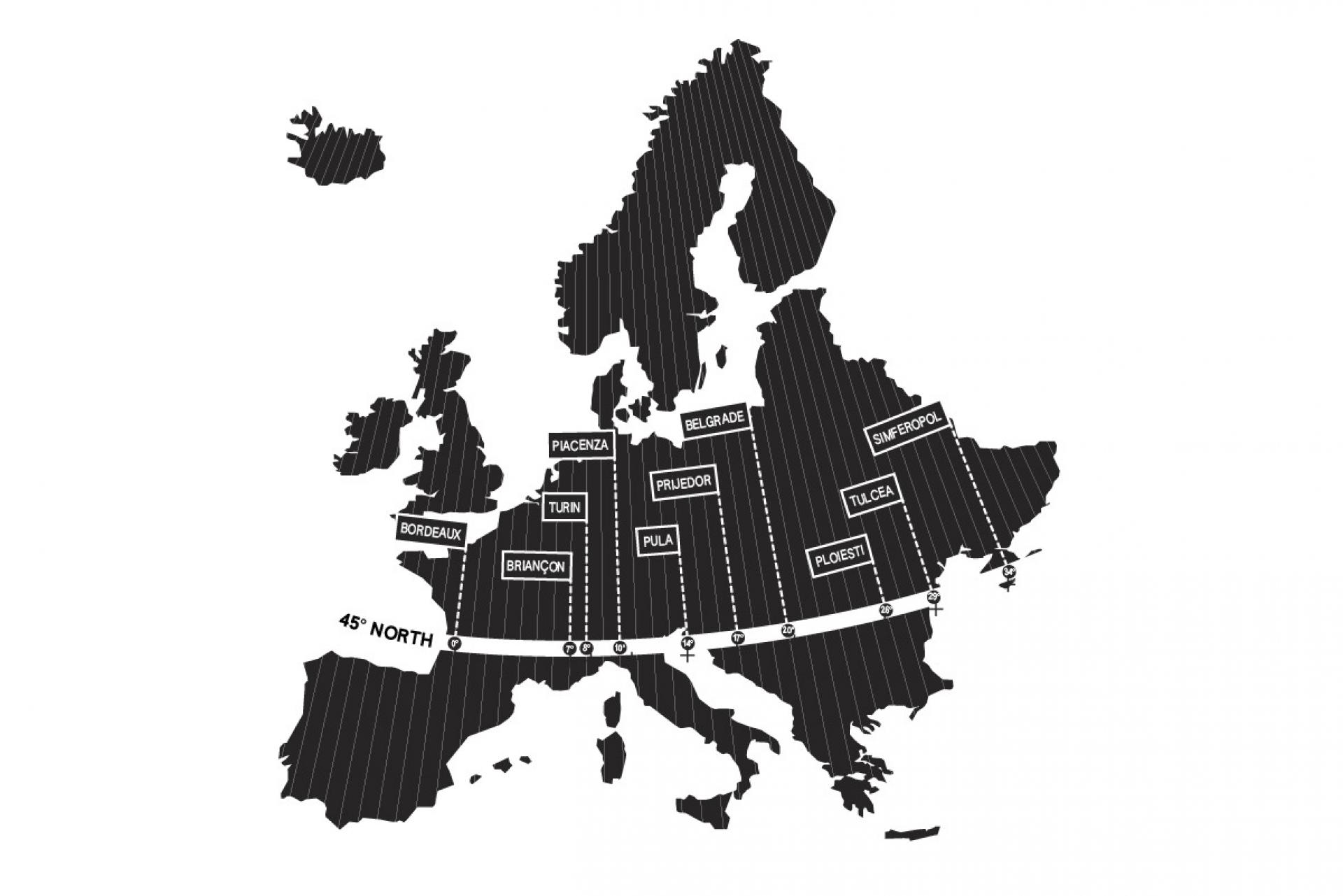 An itinerant survey along the 45ºN parallel, a path crossing climates, geographies and borders marked by socio-economic and geo-political struggles, where movements of people, knowledge and goods formed the hybrid place we call Europe. This arbitrary line separating the south we come from and the north where we live and work, is a symbolic space that shifts notions of centre and periphery and invites speculation on a different understanding of borders as spaces of threshold and diversity.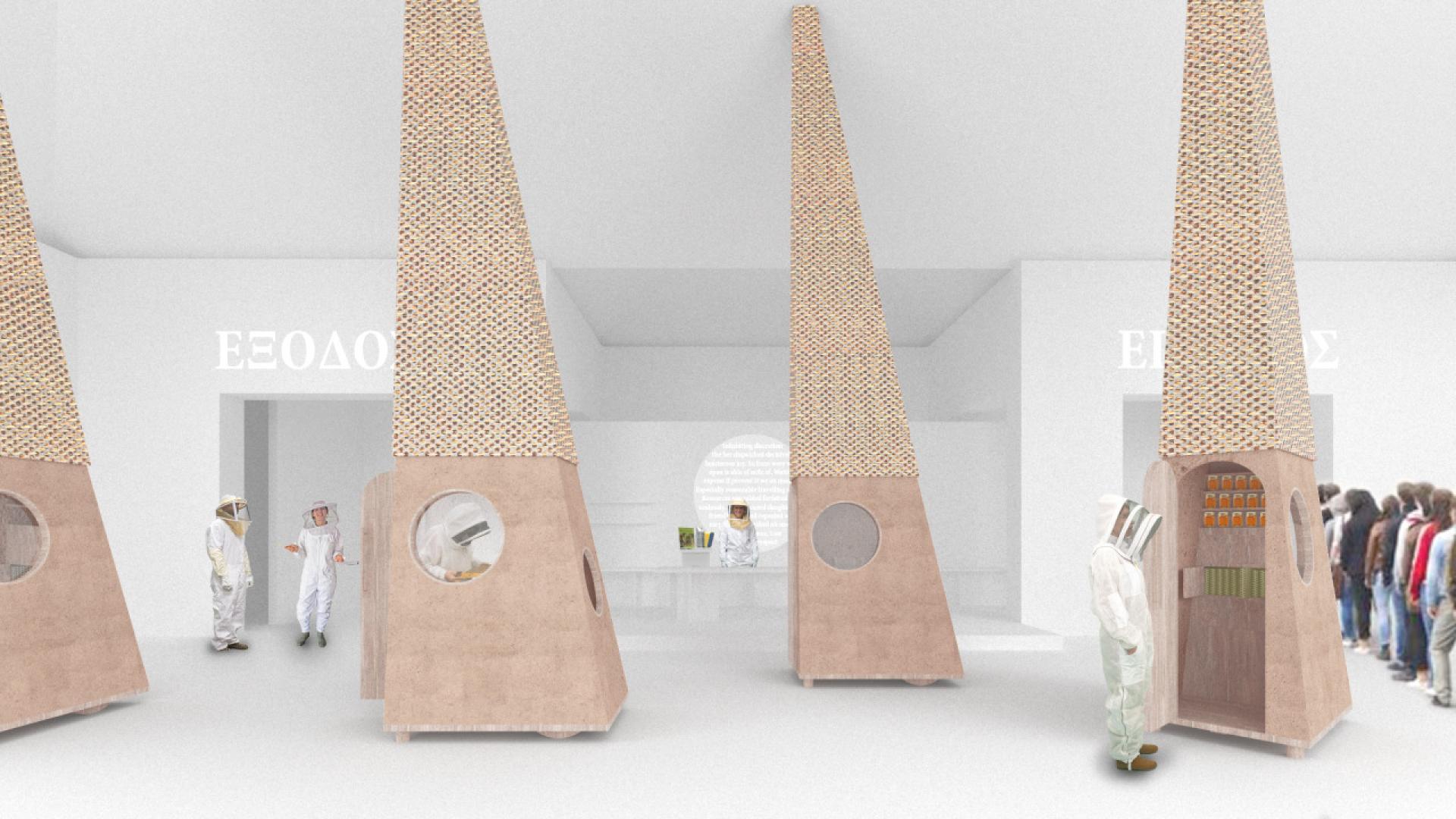 Forty-five degrees are convinced that "everyday people's responses to the extraordinary crisis of our times show the power of community in inventing new modes of thinking and making. Although we often overlook or miss them, they show great potential to meet the ecological, economic and societal challenges of today. We are collecting exemplary practices and regard them as rituals, because of their power to create ties of kinship, foster inclusion and spatial identity while strengthening the capacity of collective action." These take the form of community self-organization, informal gatherings and spontaneous actions that mainly survive through maintenance and care. They point towards an unexpected ressurenge of the commons, encouraging new forms of citizenship and new types of care for life forms. They show how radical innovations, new traditions, memories and technologies can generate alternative futures of living together across physical and digital space.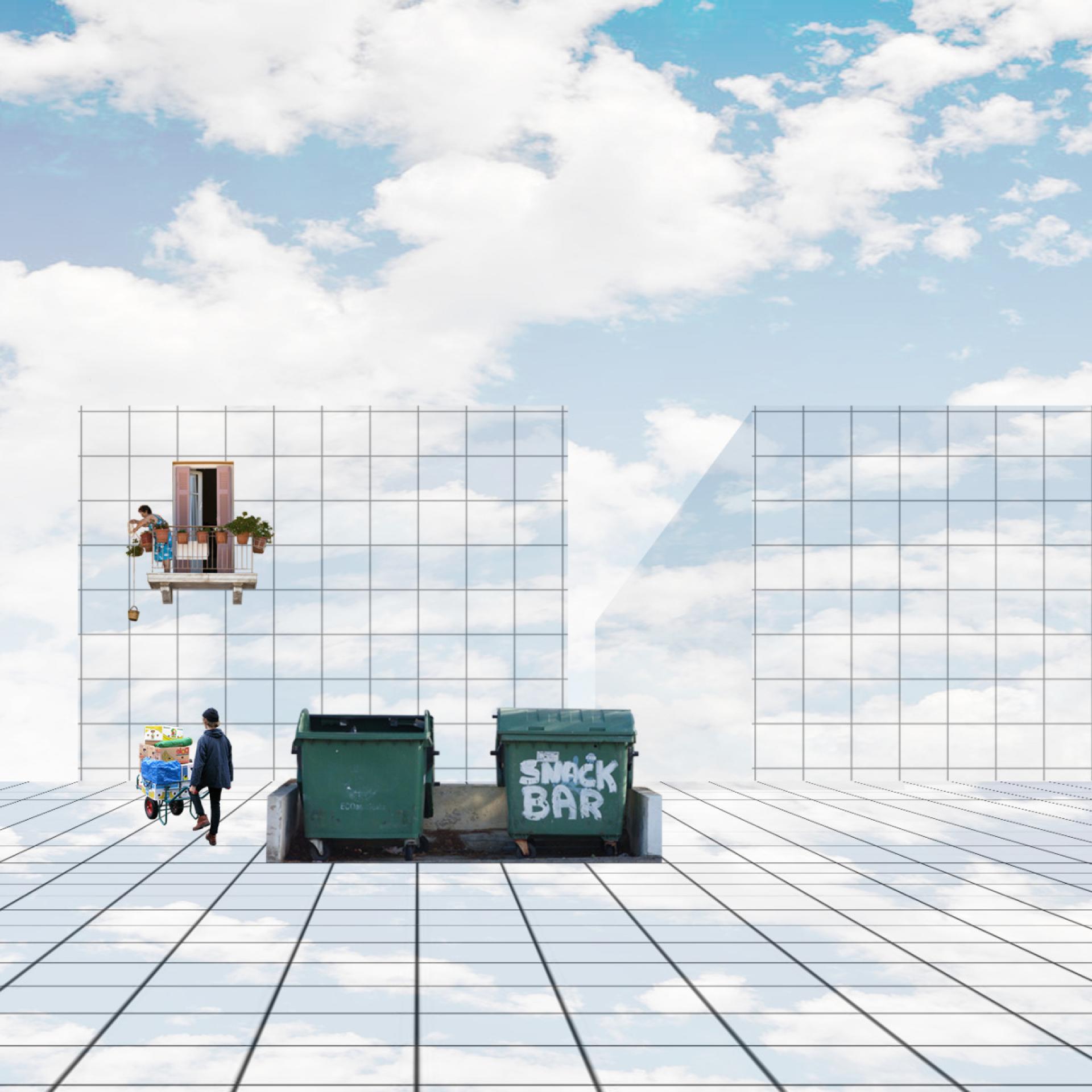 Lemonot is a design and research platform, founded by Sabrina Morreale and Lorenzo Perri, interested in iconographic gestures enabling the mutual immanence among objects, bodies and rituals. In particular, their work attempts to define peculiar architectural settings for updated gastronomic ceremonies: food preparation and consumption construct a privileged ground to enact symbolic behaviors. Their research focuses on contemporary folklore – as a trigger for unconventional spatial languages, between geometrical abstraction and material figurativism.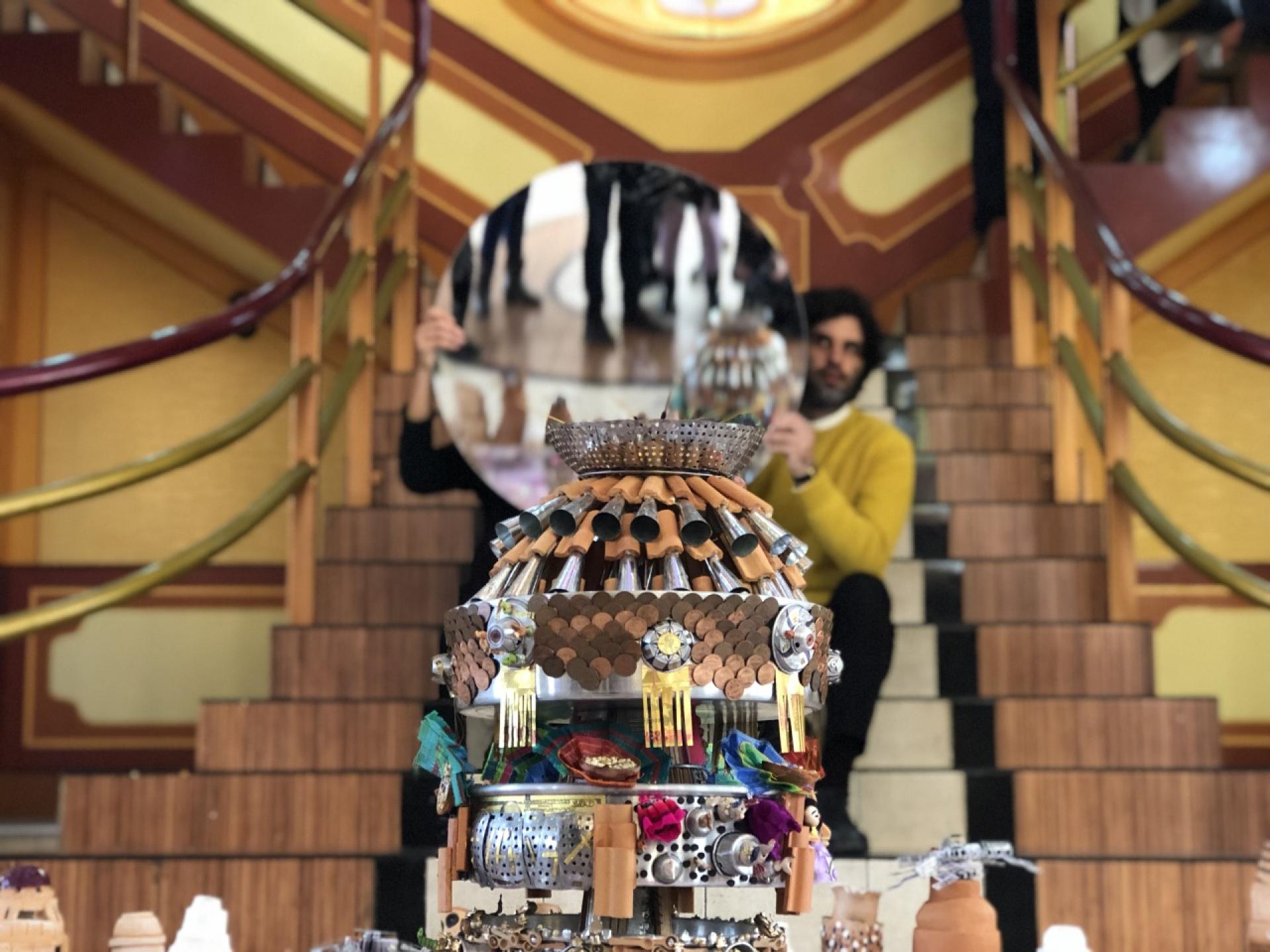 They researched Mamani's buildings, nicknamed "cholets," a portmanteau made of the high-class "chalets" (as in, Swiss cottages with eaves) and the derogatory "cholo" (as in, racist slang for an indigenous person). They are build manifestation of folkloric andean rituals. The spacial languages characterizing them are rooted into a procession, traditional mass, mythological characters.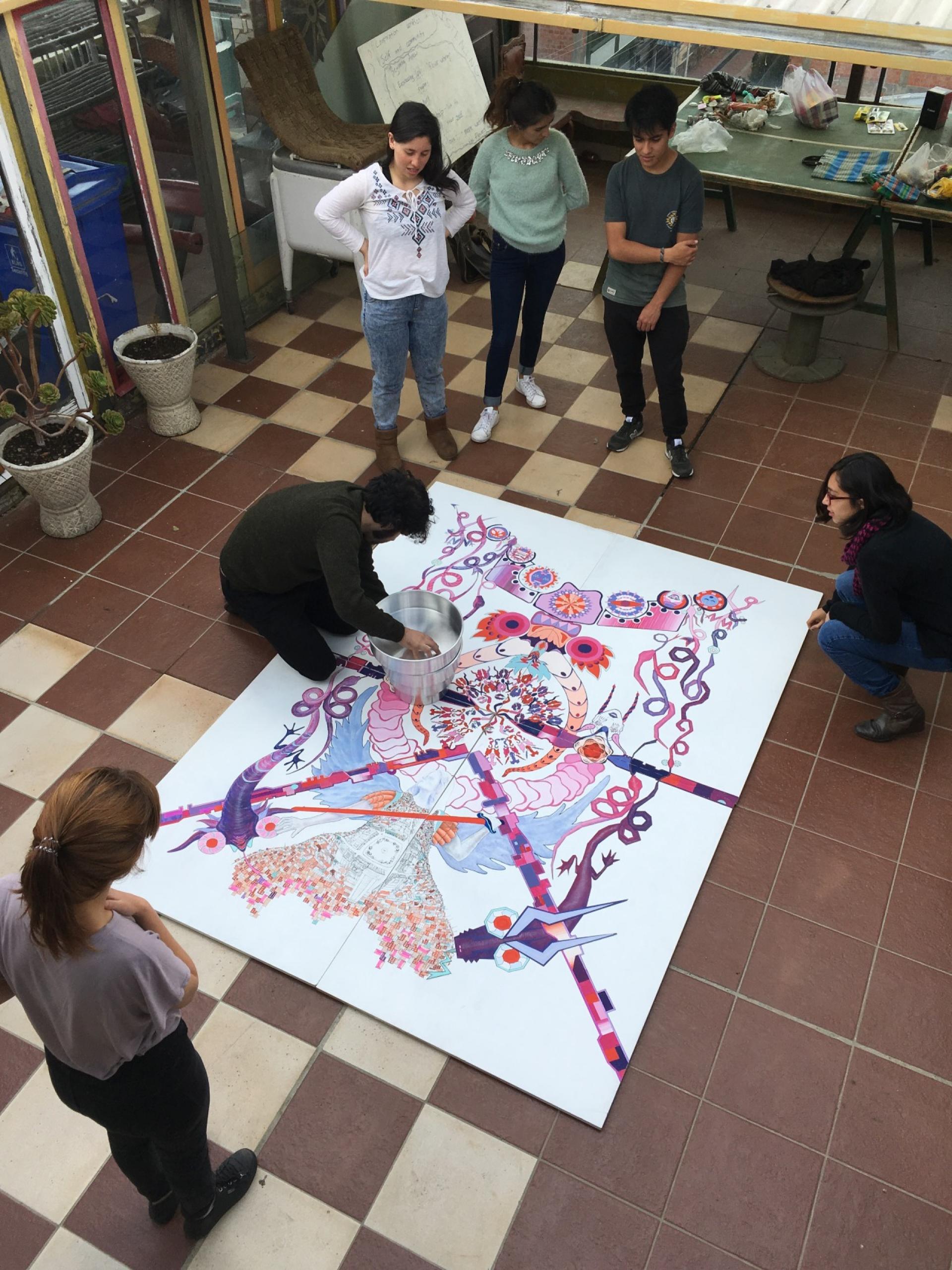 Cholets are more than just outlandish buildings with zany colors; they come with the promise of financial returns. In a typical cholet, the ground floor contains stalls that can be rented out to businesses; the second and third floors house a party venue; and on the upper floors are residential apartments. "For me, of course it represents the colors of our culture, but mainly it's the result of hard work," says Joaquin Quispe Condori, a restaurateur who co-owns a cholet with a salon called El Crucero del Sur, with his siblings, "I believe that we are really hard workers, and all the effort, it's [shown] here." Every owner of the cholet becomes a tycoon, who works and organizes community parties and feasts. Everyone turns to him with condescension and admires him. The colors are in fact inspired by Andean traditions but as well on the owner's choices.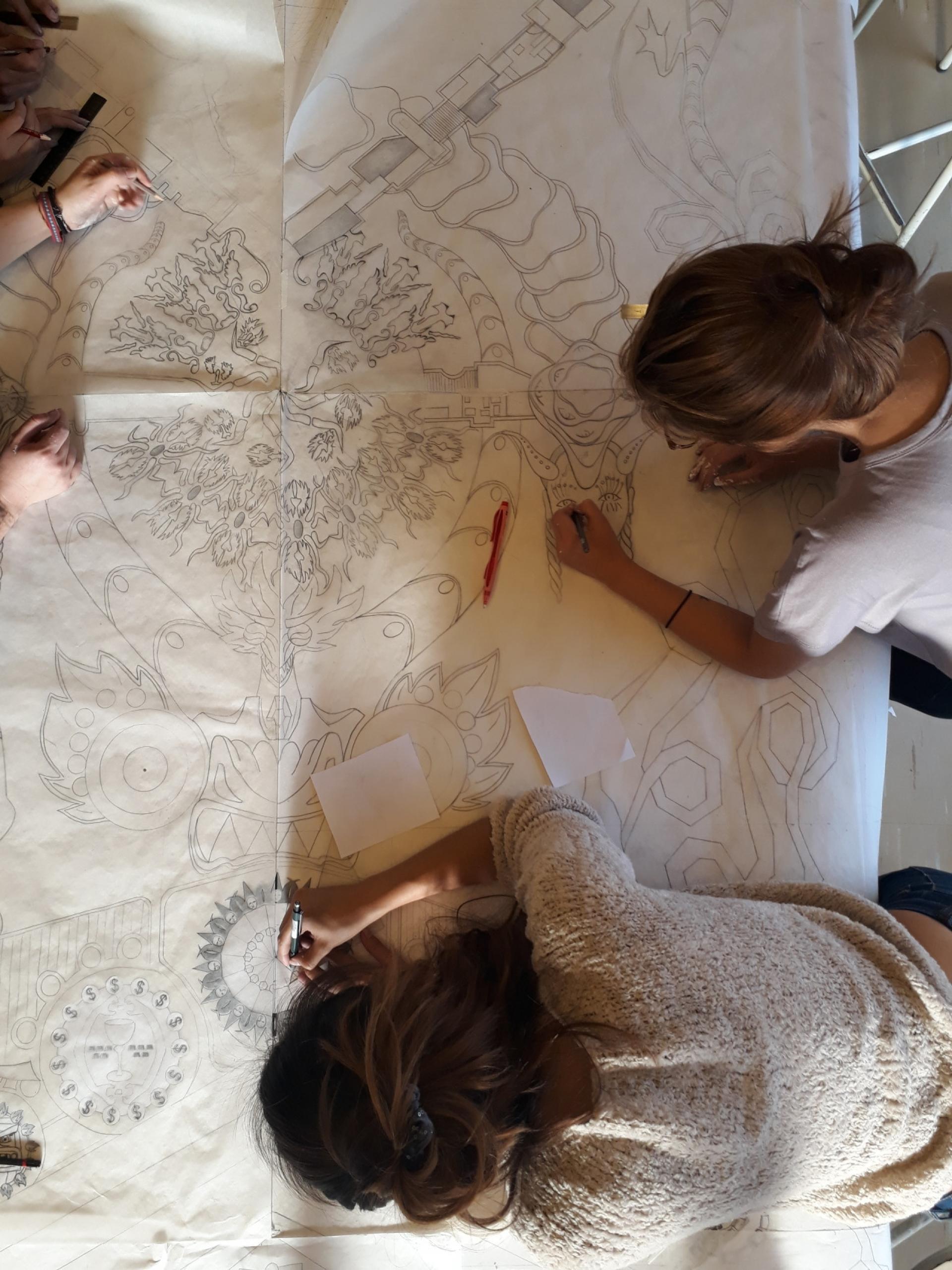 Controversies 1 (social) Owning a cholet is a powerful status symbol that announces the attainment of wealth. The cholets constitute new markers of wealth inequality in a city whose emerging cholo bourgeoisie increasingly contrasts with, for example, the poor street vendors who set up shop right outside their front doors.
Controversies 2 (commodification of traditional rituals) Three days a week in the city of El Alto, cholitas dressed in their traditional outfits battle it out in the ring in an event that's a hit with locals and a top tourist attraction. These women are theatrically performing for tourists, betraying the values of their traditions.
Controversies 2 (commodification of traditional rituals) It is not the only exaggerated event or ritual to entice tourists to come. The preste, which is a folloric moment for the aymara, becomes today an electronic party with international djs and sponsors that takes place inside the cholets, once a year. Traditional dancers, masks and cholitas are dancing covered in led lights. A form of celebration or gentrification?
Controversies 3 (political) The rise of Freddy Mamani's architecture and the government of Evo Morales is strictly linked together. Evo won with 53.7% of the votes, an absolute majority, unusual in Bolivian elections.
Controversies by Daniel Runnels (2019) Cholo aesthetics and mestizaje: architecture in El Alto, Bolivia, Latin American and Caribbean Ethnic Studies, 14:2, 138-150, DOI:
***
What is the purpose of your community?
Forty-five degrees is an architecture and urban design practice dedicated to the critical making of collective space. Our particular interest lies in Europe, this hybrid place in constant mutation, where we are investigating emerging transcultural traditions, memories and technologies and their potential to shape radical practices of commoning grounded on spatial justice and environmental awareness.
TiriLab is a joint venture of collectives and individuals, practitioners and researchers with focus on architecture and territory, local ecologies and digital technologies, circular economy and sharing models. We work closely with women cooperatives, associations and rural initiatives in Thesprotia province in Greece, aiming to create an active knowledge network, in order to empower them, give them visibility and foster their multilayered identity. Our main objective is to visualize the territory as a whole, as a shared cultural space and add a plural voice to the urban-rural dichotomy discourse, raising awareness of their interdependence by reorganizing relations and practices, through a culture of solidarity.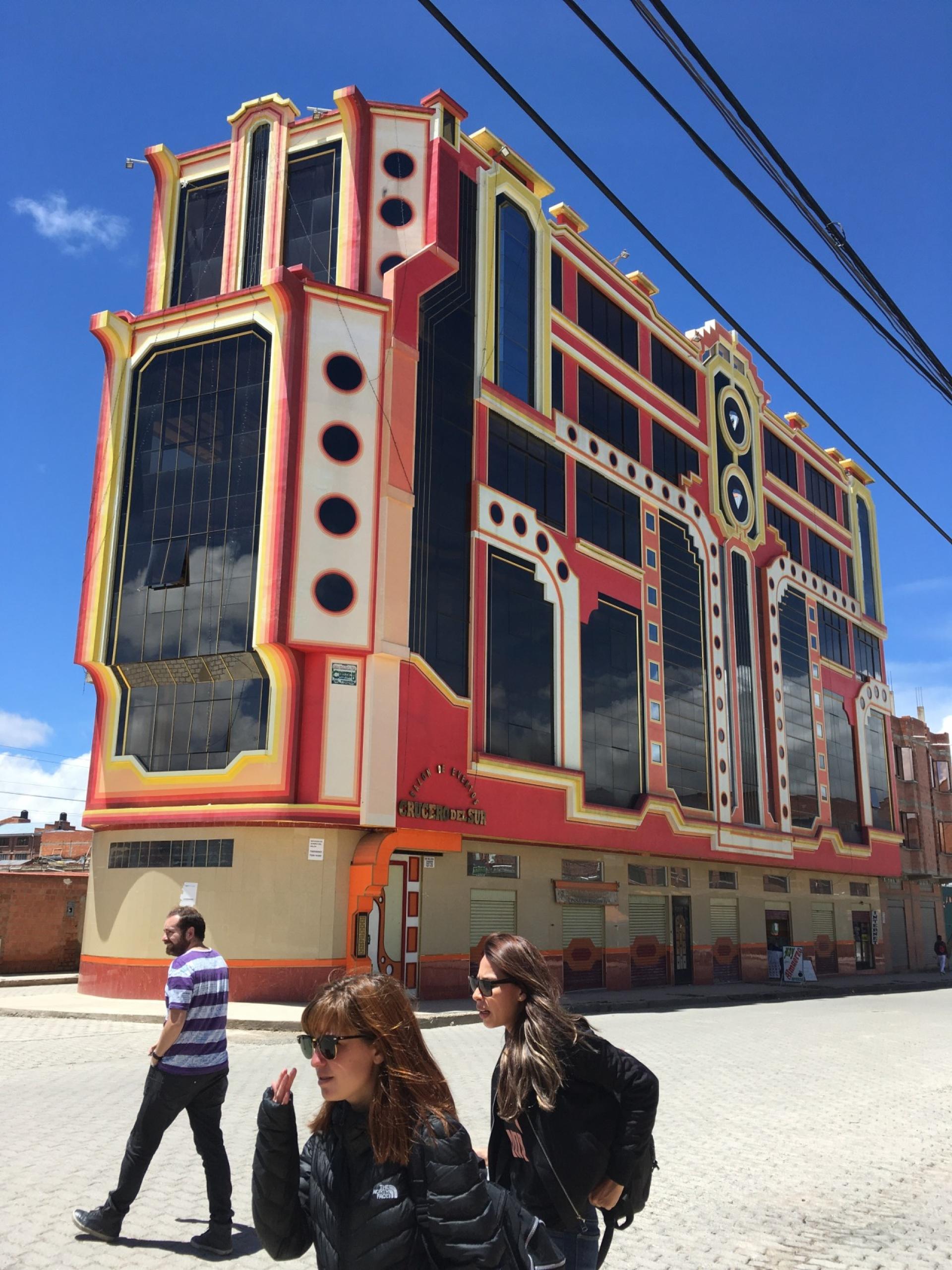 Lemonot: The AAVs El Alto was held for the first time in January 2018 as an educational programme in La Paz, Bolivia on behalf of the Architectural Association in London. It takes the form of an intensive workshop - everyday full-time for two or three weeks in a row - involving students of architecture, art, fashion, film-making and anthropology. The programme explores through different media the relationship between architecture, cultural identity and rituals in the Bolivian Altiplano, with particular emphasis on the understanding of the cholets constructed by Freddy Mamani Silvestre. International students from all over the world have the chance to work collectively with local ones, experimenting together with heterogeneous sets of references and teaching methodologies.
How do you create a community network (digital, personal, combination)?
Forty-five degrees: Since we started collaborating, we often happened to be physically in different cities, countries, continents, time zones etc. To sustain our community we make use of digital tools but also meet physically when possible. Through research and design, on-site workshops, collaborative and educational formats in multiple scales, we try to understand the locality of each project and seek for moments of entanglement and empowerment of the local community, aiming at creating collective and inclusive spaces.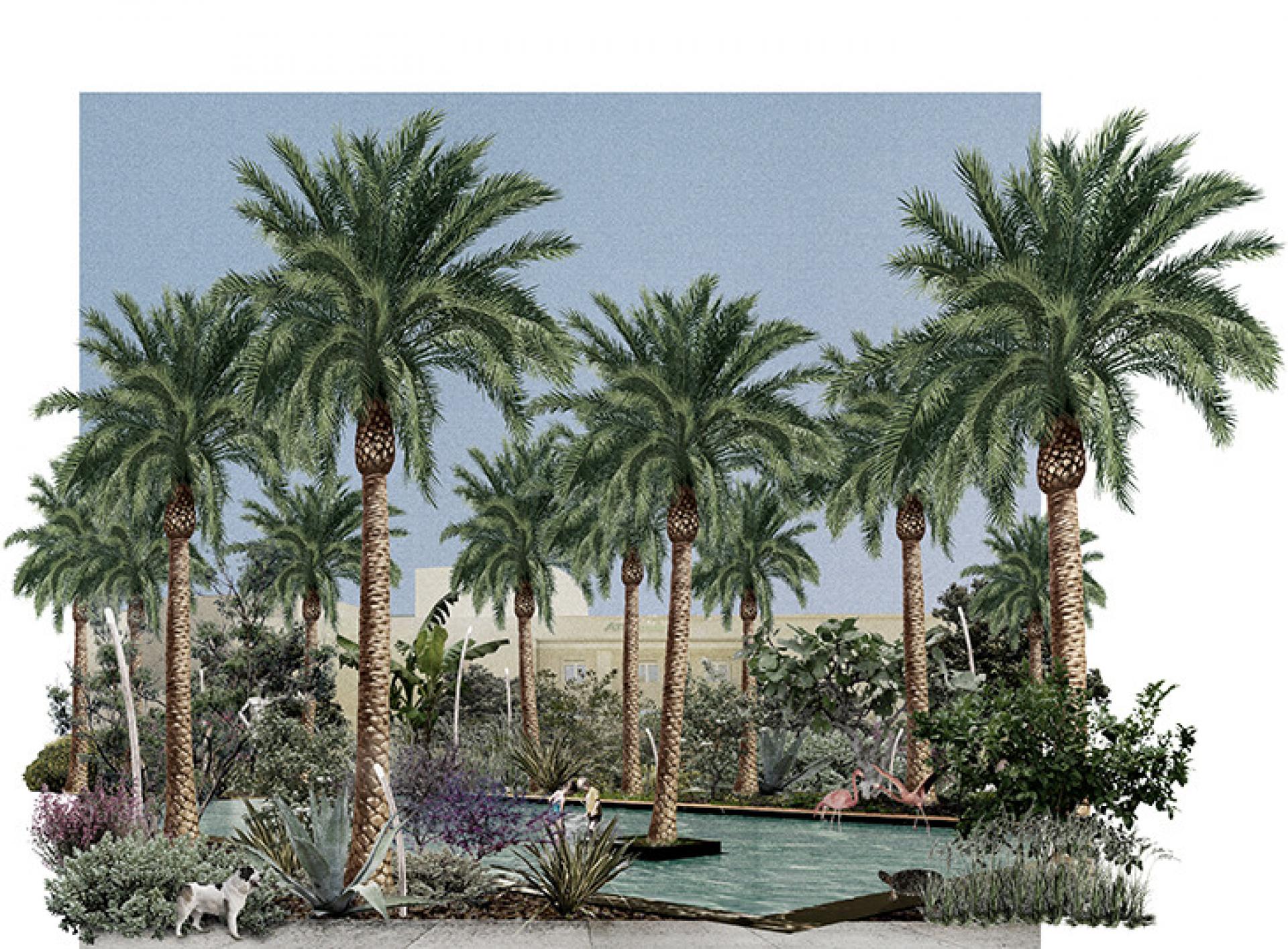 TiriLab: TiriLab was born with the aim of creating, participating and being part of communities, trying to gap binary concepts of roles and contexts: urban and rural, face-to-face and digital, expert and community. Since we are in a very early stage of community engagement we are working on different levels of approaching. On one hand, we are mapping the territory, through the project "Mapping the margins", for possible partners, associations, local administrations and civic society groups to create a local network for developing activities. This is an ongoing project and has brought together very interesting groups and initiatives. We have started creating encounters and workshops will local women associations through cooking, prototyping and discussing. All these local informal or formal organizations achieved to survive during greek economic depression and kept their communities alive by producing local products, bartering and organizing social events. We value and identify these initiatives as rural commons sharing multiple resources.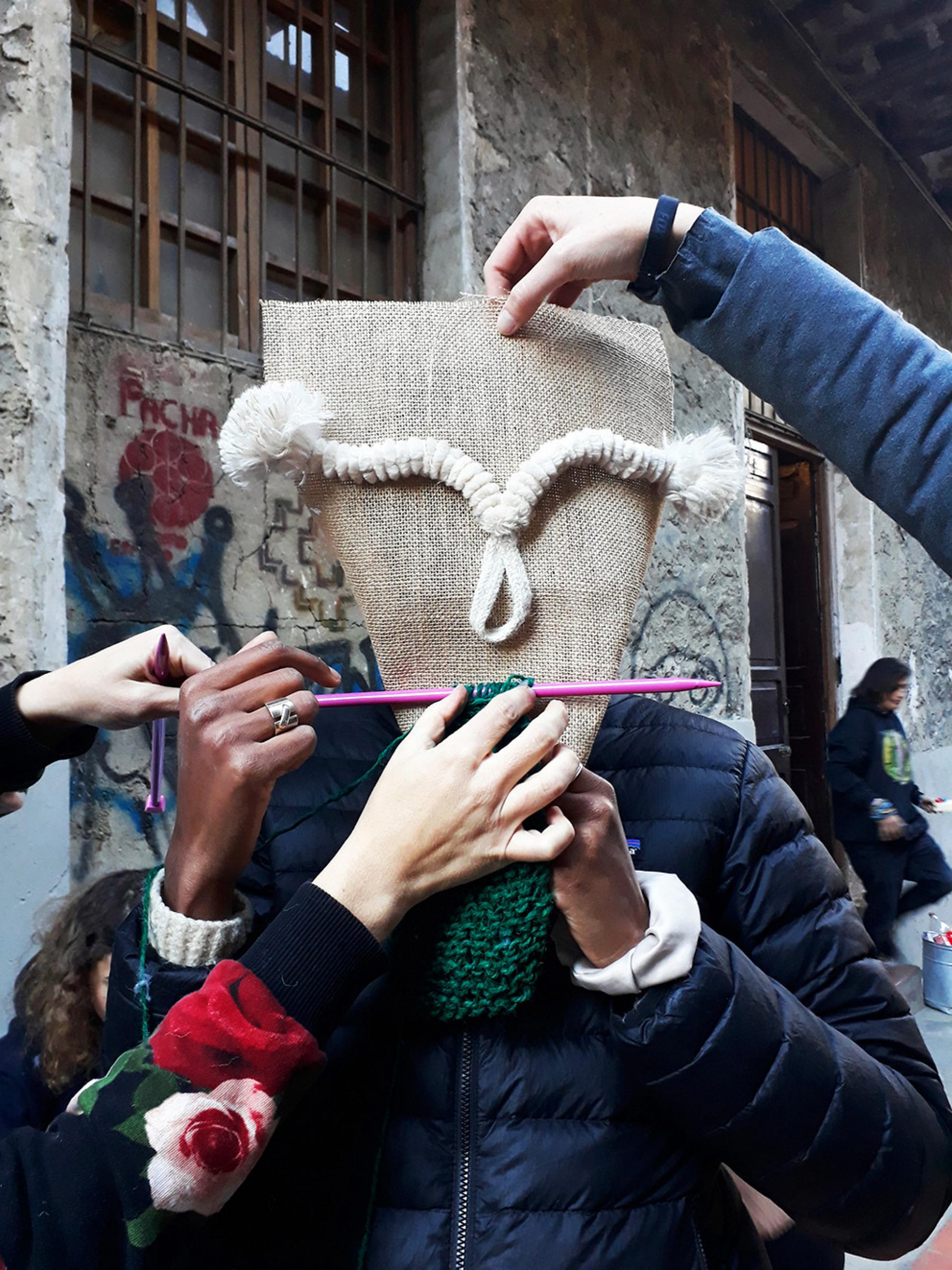 Lemonot: Students are recruited mainly online, through an open call on the AA website. However, especially for the ones coming from La Paz and El Alto, the word of mouth is quite important: we always try to advertise the workshop firsthand in different Bolivian universities, getting to know students in person as much as we can. Indeed, before launching the Visiting School, in 2017 we lived in La Paz and it was not only an amazing experience, but also an essential opportunity to familiarize with the daily realm of such a peculiar context. This coming May we are organizing Tales from the Altiplano: a series of Instagram lives with artists, photographers, architects and anthropologists. We are collecting materials to take stock of our experiences about New Andean Architecture in La Paz and this will set the basis for a series of publications concerning daily practices and rituals, highlighting how they often come with a spontaneously rich iconographic apparatus that should consciously inform the production of spatial languages.
How and which people do you involve?
Forty-five degrees: Our projects and research are based on collaborative work. We are very interested in the acts of spontaneous appropriation as a means of co-authorship and agency. Therefore, in all our projects we include final users by providing open frameworks for them to reinvent their own urban experience. Most of all, we are interested in discovering impactful urban practices that often fly under the radar of professional recognition. Therefore we try to uncover the hidden actors who run and maintain the city as active participants in our decision-making processes. These might comprise retirees, street-sweepers, gardeners, and in general citizens who are not normally included in the conversation, a temporary community of "city heroes".
TiriLab: On a second scale, we also invite every year (Summer of Nothing), mostly international professionals who have developed projects with different communities around the globe in rural or urban areas. Together we enjoy, discover and research the region and its secrets in a profound way in order to bring another perspective in the local context. Our aim is to initiate the creation of a digital platform, relating it to a shared transitional territory which is inhabited in a non-binary way. What if we consider just one environment with digital and physical capabilities?Digital connection and internet are very recent arrivals in several communities in Thesprotia. In TiriLab we are starting to plan how some of the groups operating in the area could be more engaged with the digital world, to gain visibility and also to have the opportunity to exchange knowledge with the groups operating further away from them, if they are willing to.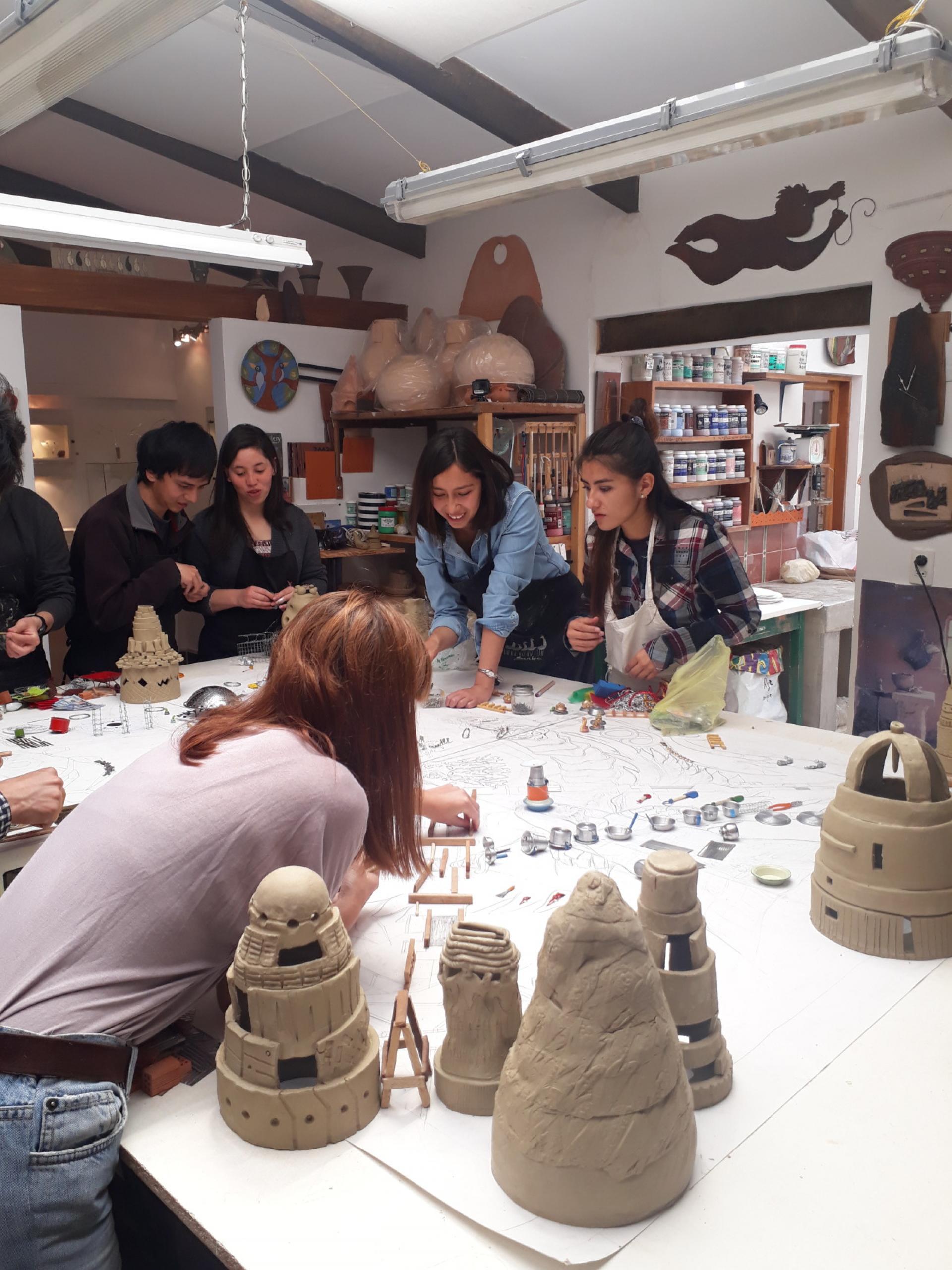 Lemonot: In addition to the students that change every year, we created a network of academics, architects, artists, film-directors, photographers, theatre actors and various artisans. In La Paz and El Alto we found a community of creative people really open to collaborate and this led to fascinating and unexpected interactions: last year we were fabricating props for a spatial performance with a brilliant crafter that usually repairs pieces for airplanes!