Books are Louder Than Bombs
Ethel Baraona Pohl likes to smell books. They don't like vanilla ice cream… but those grassy notes with a tang of acids with a hint of vanilla and mustiness are irresistible for them. Since a youngster they have been smelling printed pages. Now they are also convinced that networked words have quantum scents and that we all are part of them.
And by smelling books and digging from one page to the other, researching on the issue of artistic and urban practices, they has learnt about their political and social impact, and how these kind of practices can be active tools for protest, to create awareness, to enhance dialogue, and more important, how publishing practices can be tools for taking action.
How important is it to continue publishing architecture in books?
Ethel Baraona Pohl: It's a wonderful question because for every practice and not only for architecture. But especially for the architectural field where we are trained at the university in a lot of technical stuff, and the books are the way that we can support the critical thinking that hands to hands give shape to the practice - along with the technical stuff that we learn. Publishing architectural books have the power to engage discussions, to engage critical thinking, to enhance the way we understand not only the architectural objects, the buildings, but also other critical and radical issues that are happening nowadays, i. e. how we face climate emergency, how we react in political terms to the situations in the cities around the world, how we inhabit the public space and how we relate with other human beings and also with other species.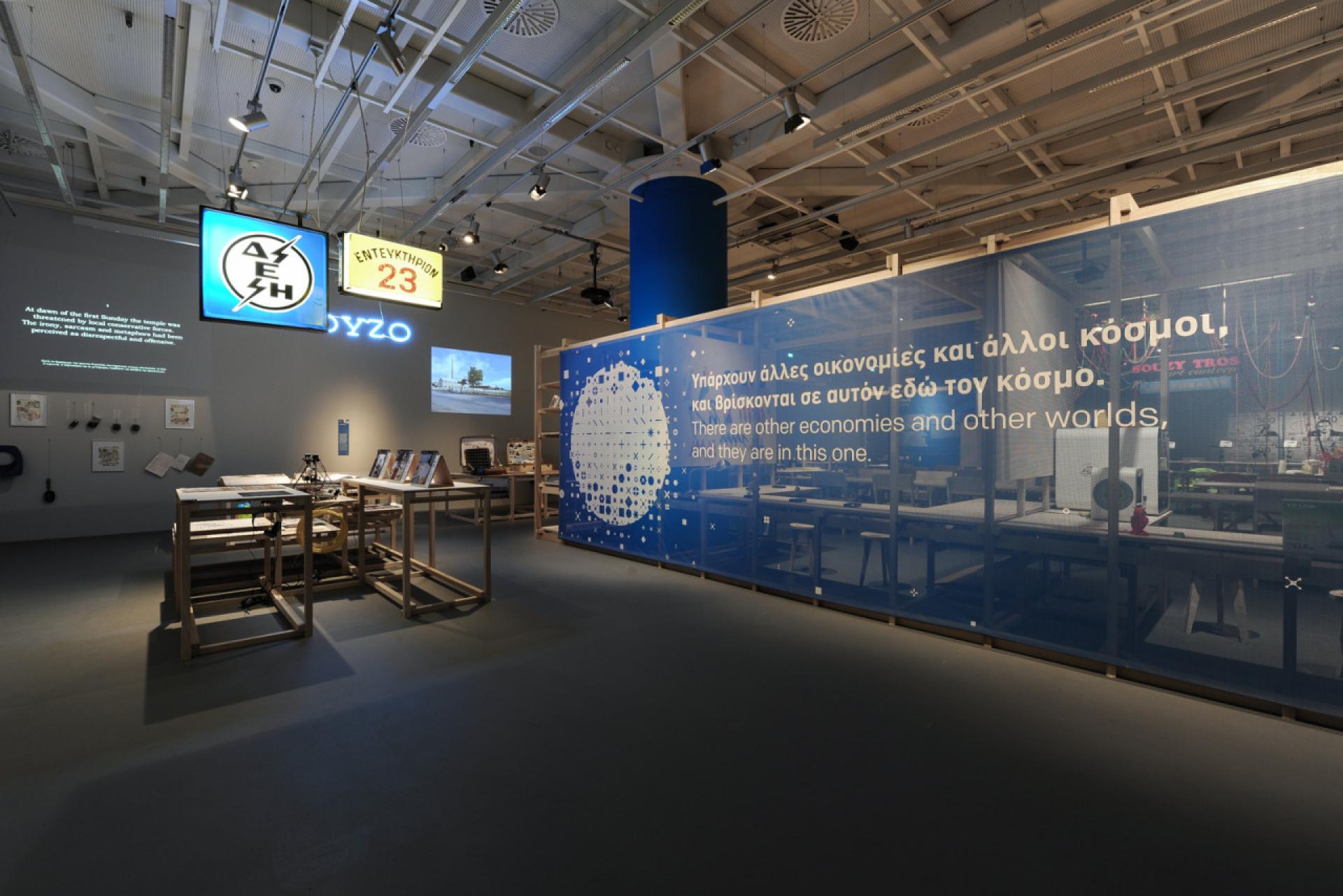 I think all of these things are the things that are contained in book pages that inform the history of critical thinking because history is always repeating itself. We have moments with a lot of critical thinking, then in years of economic growth there is a lot of building and when we face any kind of crisis people put a lot of attention in critical thinking again. In these cycles we understand how important it is to have architecture books because we can go back, we can try to learn a little bit to see what happened in between those years and then keep producing critical thinking with a background and with a context.
Which audiences are you targeting with dpr-barcelona?
EBP: We started in the year when the big economic crisis of 2008 happened. We realized at that moment that it is really important for us as publishers to understand - and for our audience also - and to communicate with them about other pressing issues that affect architecture and the other way around, how architecture affects those other pressing issues in times of crisis. We started focusing on more theoretical books, understanding that theoretical is not the same as academic. We tried to avoid academic jargon and the kind of writing that tends to separate the architectural field from the rest of audiences. We tried to do the opposite, to make books that promote critical thinking with languages and emergent voices that can connect with the younger public; with students, young architects and even with sociologists, anthropologists and people from other fields, to try to have a lively conversation and knowledge exchange with them, which is also important for us. Otherwise we work in a small bubble of architects and never leave it.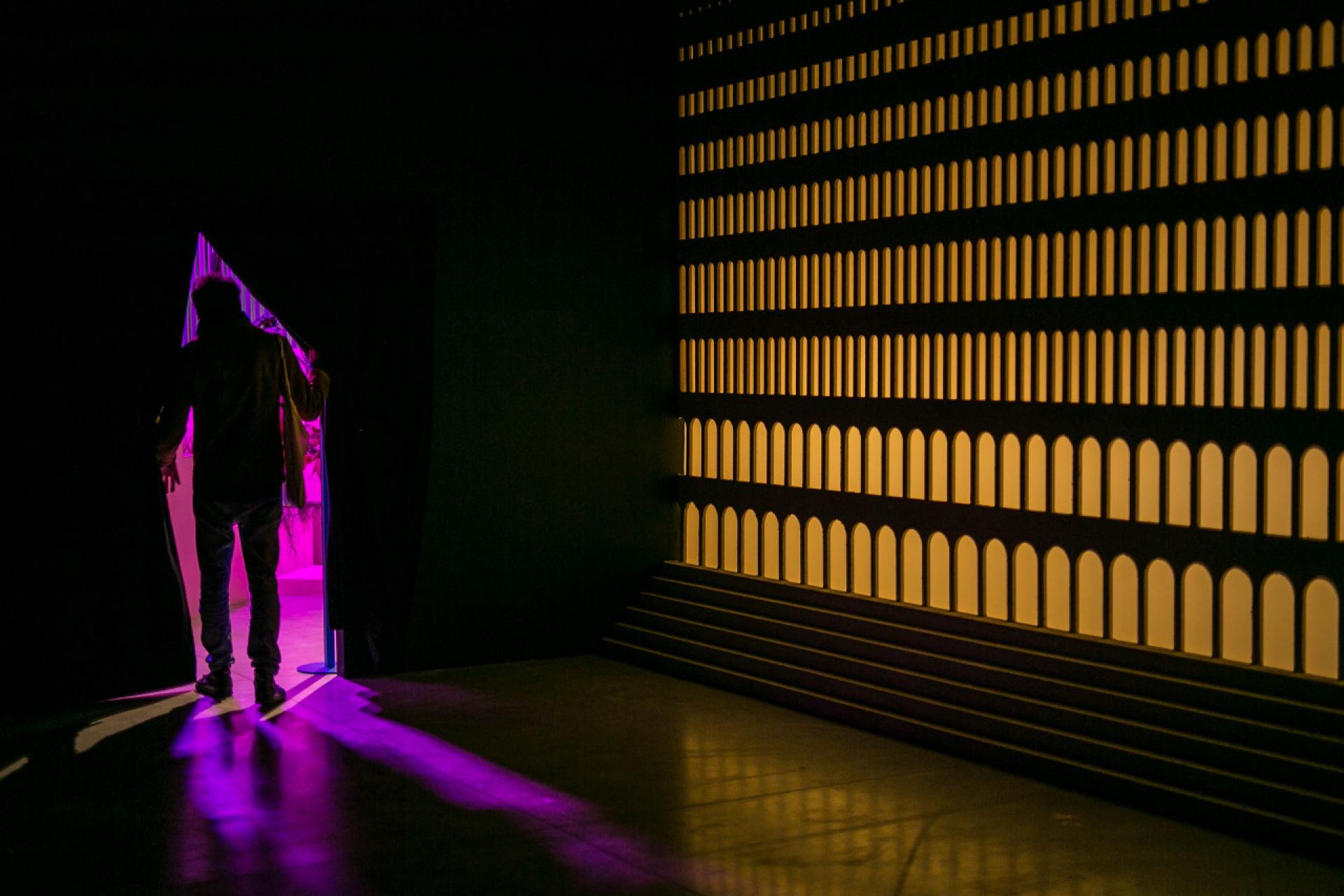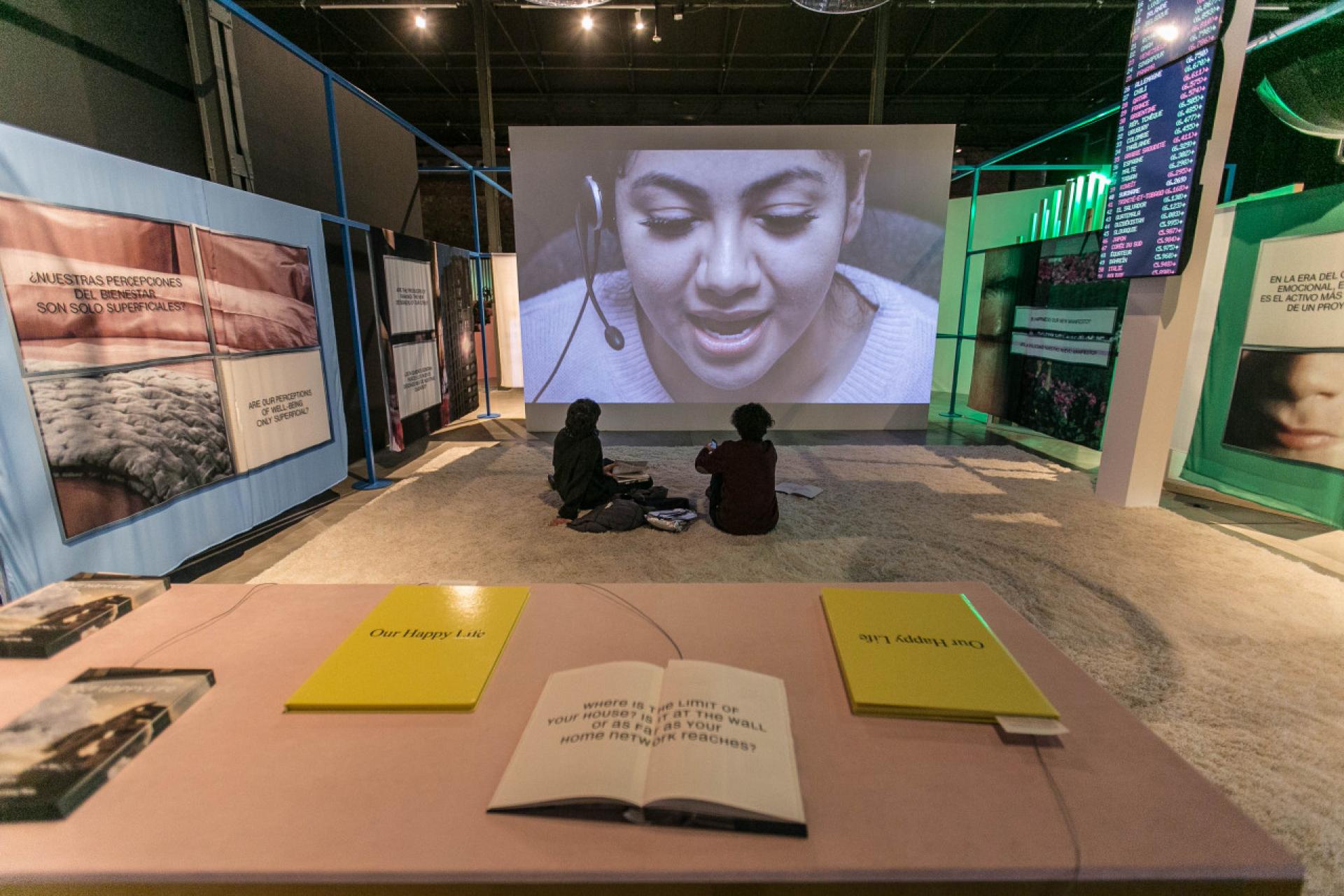 To summarize it, our main audience is a transversal audience, especially young voices. We realized that the main recognized voices of big architects already have their space in publishing houses. There are many interesting young voices that are doing critical research with relevant approaches to the field of architecture that didn't have an opportunity to publish or appear in books. Therefore, part of our main goals is to give space to young people.
Which experiences did you gain at the online publisher ArchDaily?
EBP: This was a long time ago and it was very formative for me. What I've learned is to find my own voice, something that has been very important over the years for me. ArchDaily was just starting at that time and building an enormous endless database of buildings, which is a very powerful resource of knowledge. Because they didn't have contributors that would reflect on other topics so they were generous enough to give me a space to write about whatever I like. I remember I was writing about Avangarde, utopian projects mostly and making reflections on how we can still learn from the critical approach to reality and how we can contextualize all those thinking of the current moment. By doing so I was for the first time writing for a publisher that had enormous visibility. The comment section of the readers' posts was super lively , people were reflecting and we had a tremendous and interesting exchange with the readers of the platform. So yes, I learned to work in finding my own voice and also how powerful can these media be to connect with people from any kind of geography or context. The exchange is in two ways, you are not only writing to share your own story but you are also learning from what you read in the comments and exchanges that you have. It is a very beautiful digital media that you also have with Architectuul, a platform to learn.
While being part of Future Architecture you were also involved in cross mixed projects with other European institutions, members of the platform; what did you learn from it?
EBP: Thanks for bringing this up, it was a wonderful experience. In our lectures and writings we always quote André Breton, once he said that "one publishes to find comrades" and this interaction with Future Architecture Platform was exactly that, finding comrades to do things together. We had different experiences, we collaborated with DAI-SAI in the series of Publishing Acts. The exchange was very rich because we worked all the time together, finding the editorial approach, they produced the publication, we helped with the distribution. We also collaborated with Saimir Kristo, at that time representing Polis University (now he is a LINA member with Barleti University). We did two books with them and the collaboration was a bit different because they produced all the books by themself. The context was unknown for us so we relied on their knowledge. They set up the publication and we helped by giving advisory in publishing terms, how the design can enhance some parts of the book or how to distribute that. Then we also collaborate with Mies van der Rohe Foundation at the Young Architecture Talent Awards' publications. Every two years they produce a book that summarizes this competition for young architects with the intention of promoting emergent projects. It's a very wonderful collaboration because they are a very well known institution in Europe but they are not in fact a publishing house. They have a publishing branch but the distribution approach was enriched by our contacts in our distribution platform. It's a win-win with all these collaborations. What we have learned, that if you really wanna find comrades throughout the publishing project, you need to be humble and to be prepared to learn from others, be open to dialogue and exchange.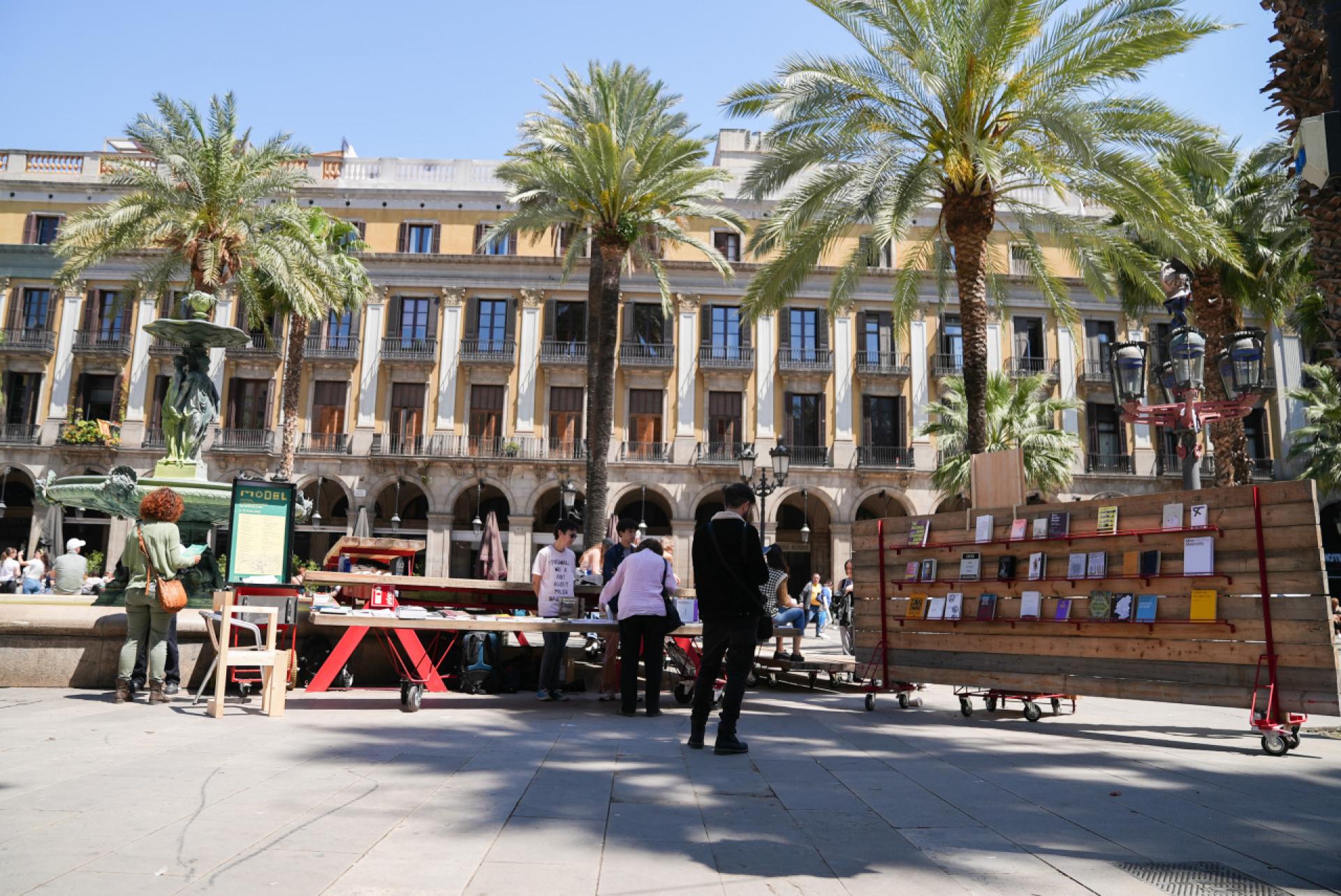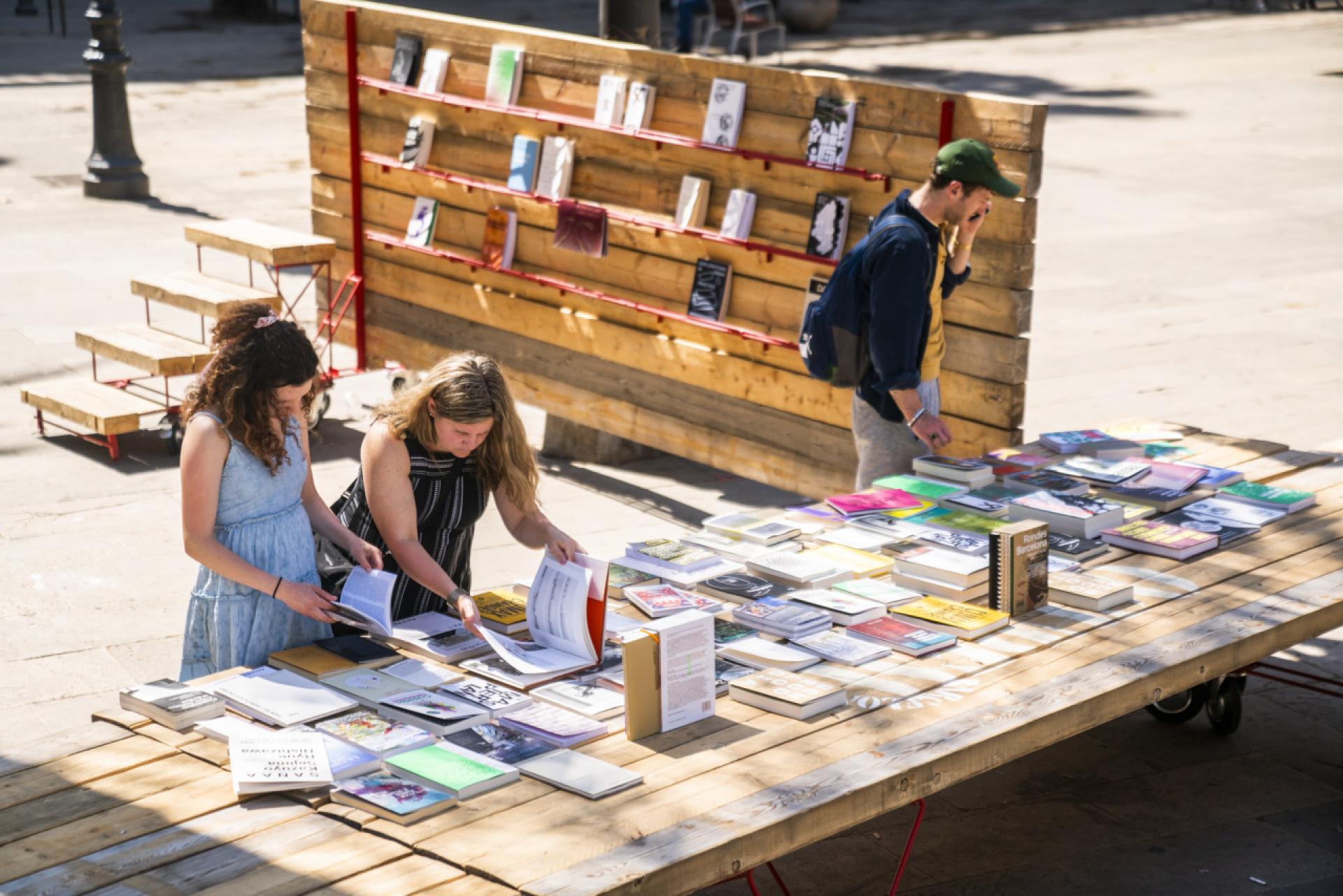 Architecture is mostly presented in picture coffee-table books; what is your philosophy of publishing?
EBP: This question goes right to the point of the moment when we started working at dpr-barcelona with Cesar Reyes, my associate and partner in crime in making books - and later Anne-Sophie de Vargas joined the group. When we started thinking about which kind of books we wanted to publish in 2007, just a few months before the 2008 economic crash. We noticed that in bookshops there was a lack of theoretical and critical books by new and young people. There was a lack of new voices. We decided to fill some of the space in that gap. The process of making books was side by side with our interest from learning from new and diverse voices, what was happening outside of our eurocentric location here in Barcelona.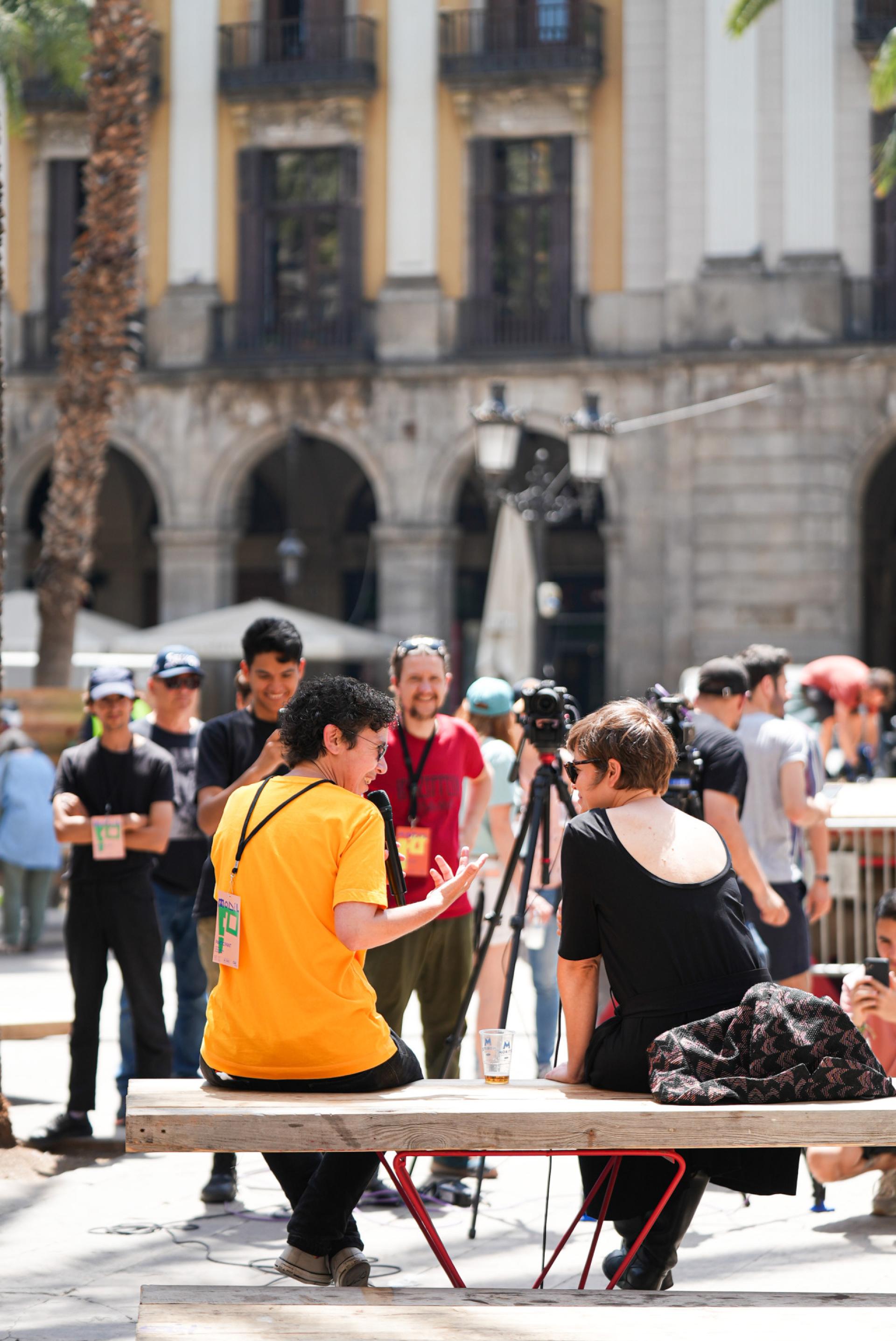 We started working with people that have the same approach, for example in 2012 we published Léopold Lambert's Weaponized Architecture, which is dealing with the Israel and Palestine conflict. We also published Elian Stefa and Gyler Mydyti's Concrete Mushrooms about the bunkers in Albania. We tried to connect these new voices that have the interest of understanding the practice beyond the coffee-table books because we thought there is a lack of discourse in that space. Still nowaday is our philosophy to discover and find dialogues with voices that are talking about relevant topics and not repeating the same approach to the architecture that is only the building and the beautiful photo because for us architecture is much more than that.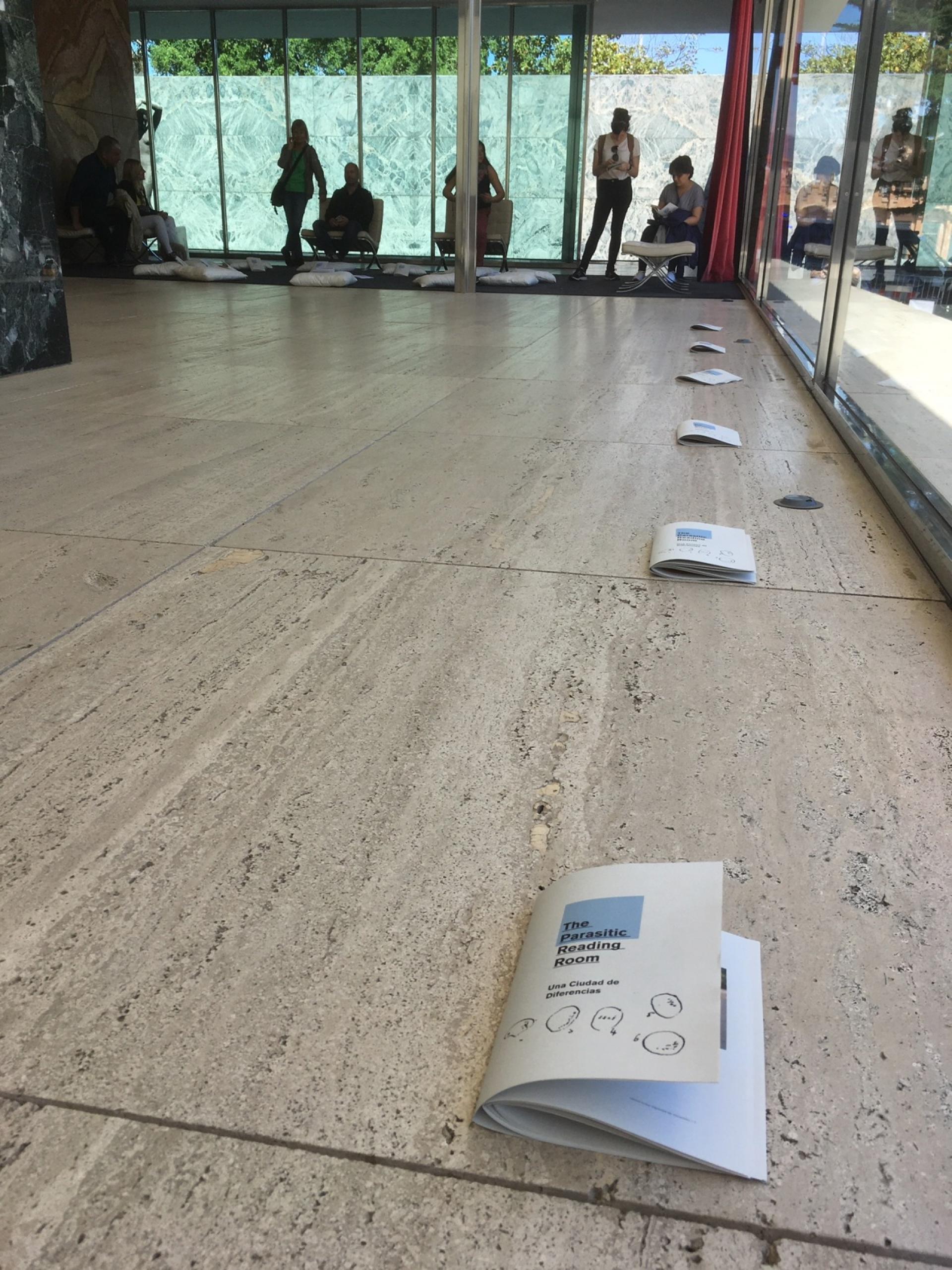 How are different networks (like Future Architecture Platform or LINA) important for your work on publishing?
EBP: They are super important and super relevant for many reasons. They produce a marvelous space for us to be connected with other institutions. The beauty inside LINA for me is that all of the institutions that we are part of are not the same kind of institutions, they are museums, publishing platforms like Architectuul but also festivals and architectural schools, so the possibility to connect is different and transversal. People with different backgrounds and approaches are all together thinking about architecture and that is very beautiful and important. From the other side the platform is based on a yearly open call for emergent talents, which allow us to discover new voices and new people to learn from and give them a place to be part of our books. The very pragmatic point is also the European funding, so the idea of the redistribution of European money in this way can create knowledge exchange and access to learning platforms, that's the reason for all the books published in Future Architecture and LINA to be licensed with creative commons and open source. We try to make the most we can to redistribute the resources and use this money to disseminate knowledge to as many people as possible.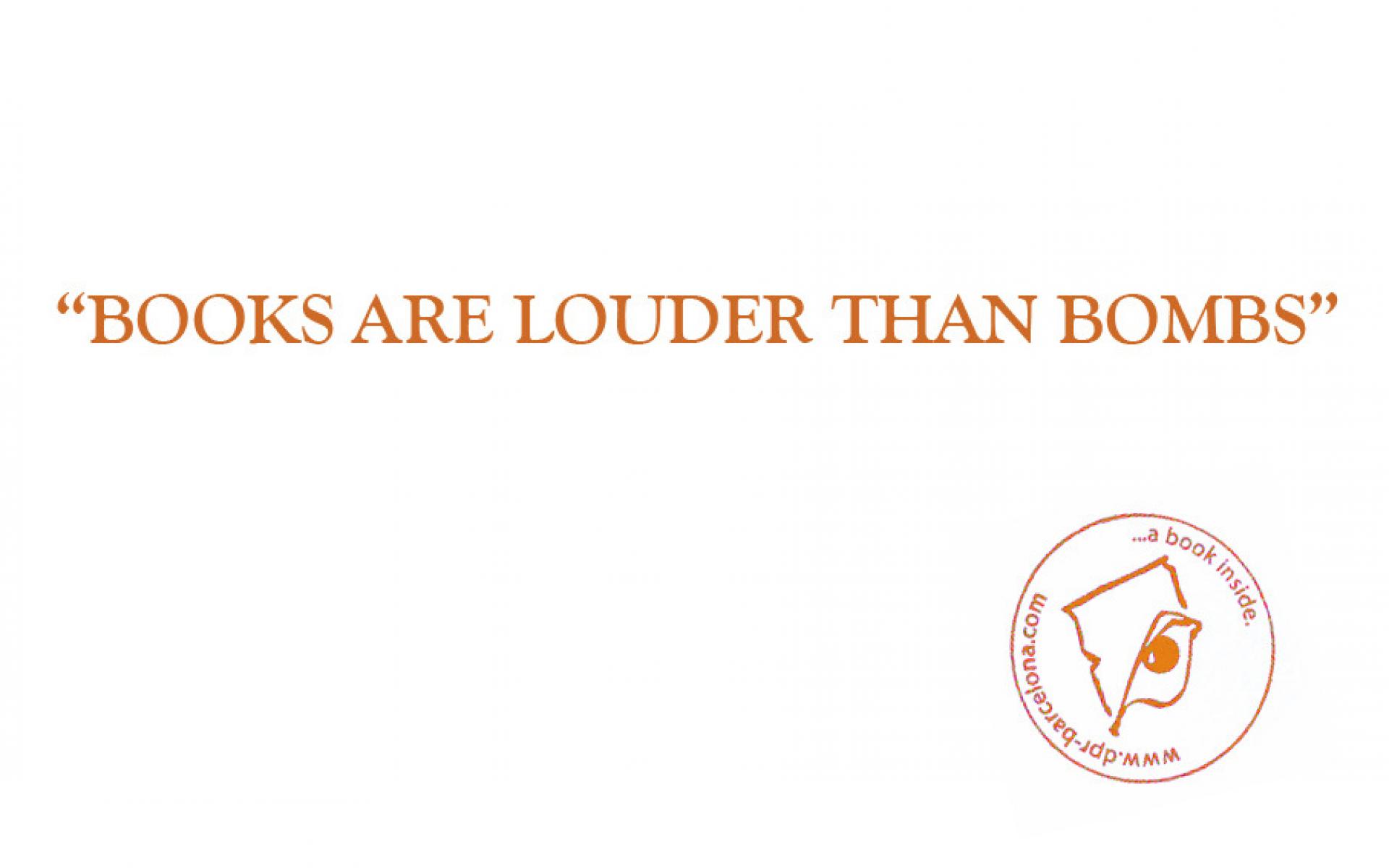 Books are louder than bombs?
EBP: Giving access to knowledge is a powerful resource. When people are able to have access to knowledge we can understand differently what is happening in our cities and therefore in our world, so we can react against or towards what we think is important to make this small planet something more beautiful and more livable.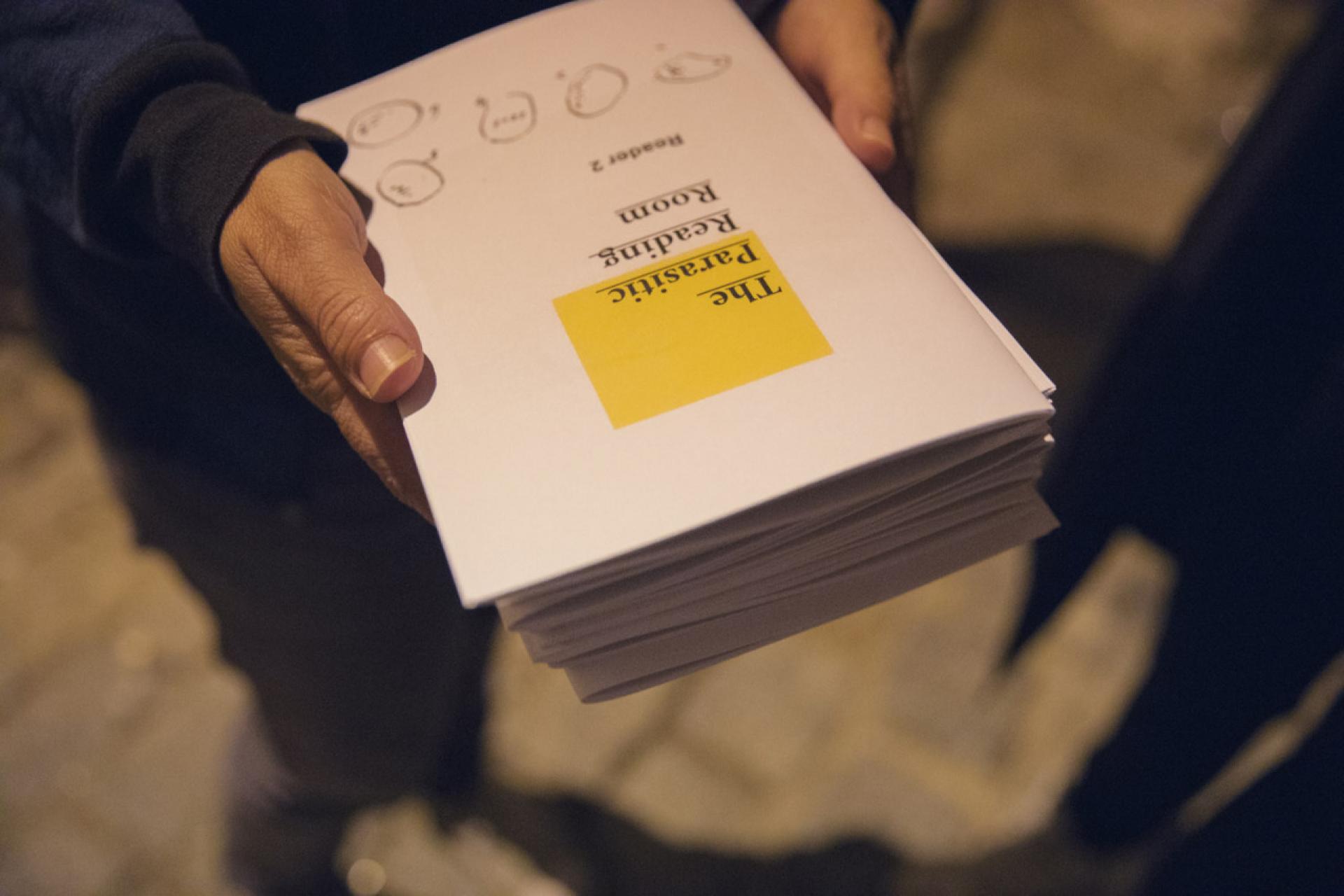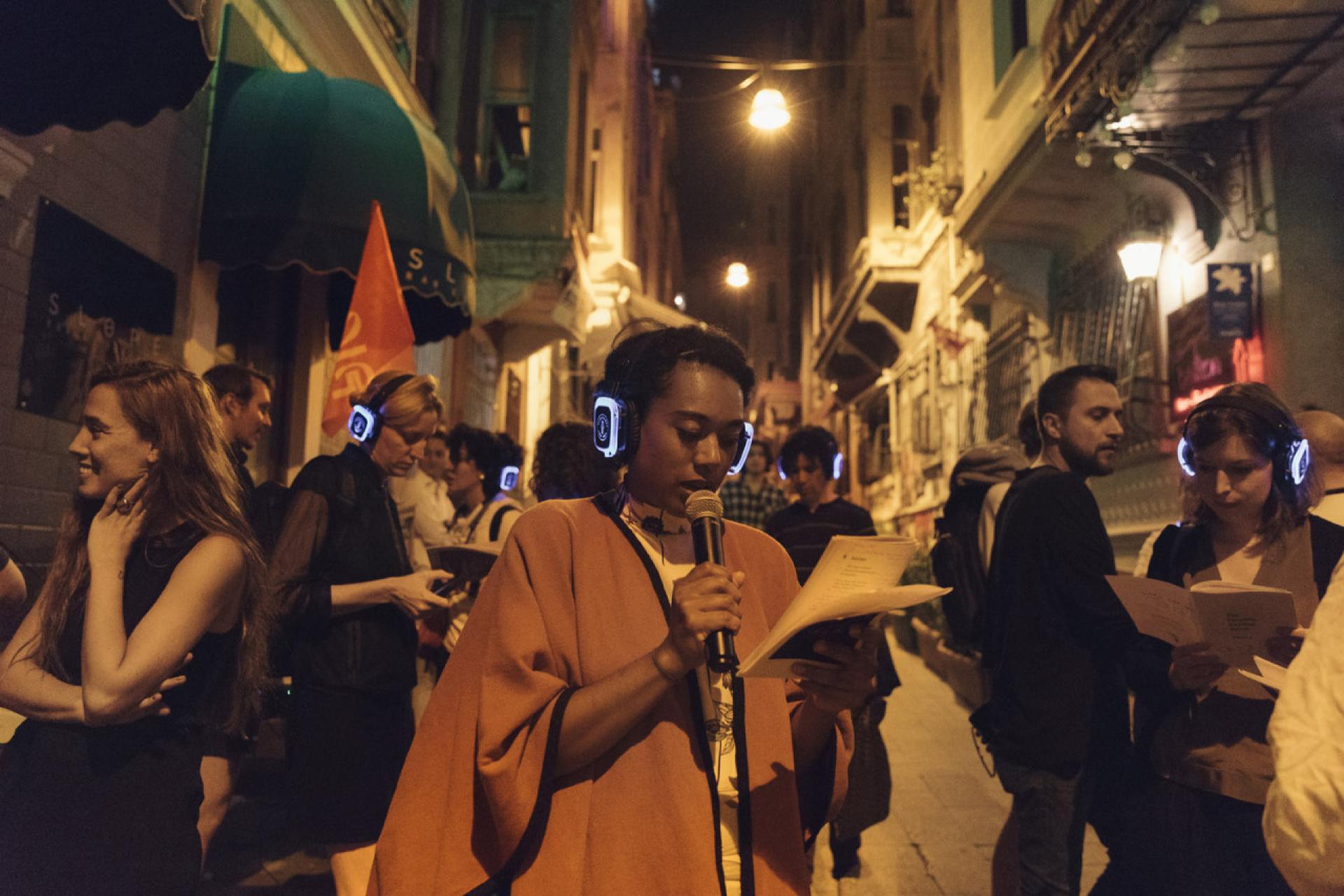 Bostjan: I suppose the new economical crush is slowly reaching us, so comrade, I hope that will be a great opportunity for your new books that will stay forever louder than bombs.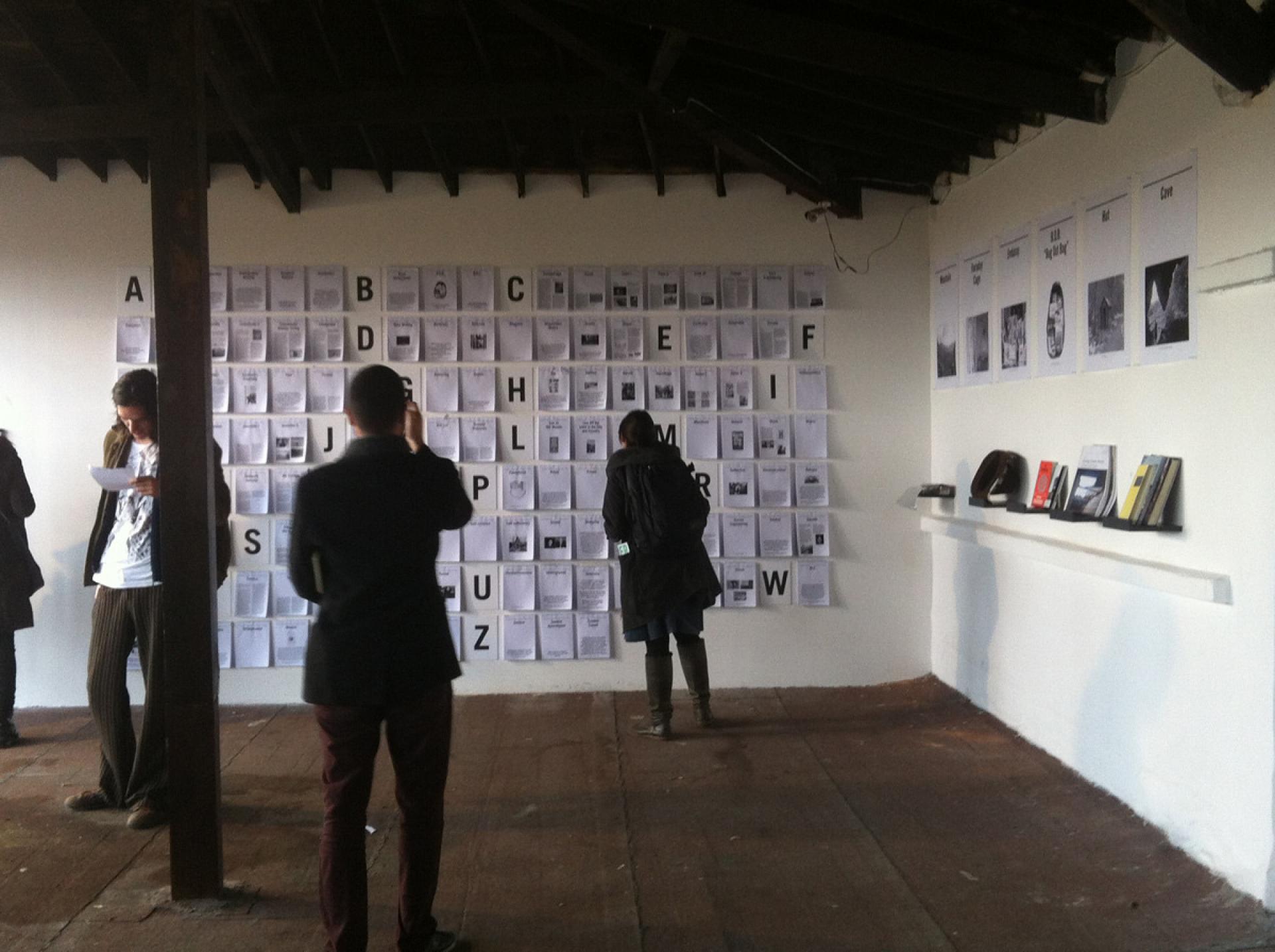 -
Ethel Baraona Pohl (they/them). Critic, writer and curator. Co-founder, with César Reyes Nájera, of the independent research studio and publishing house dpr-barcelona, which operates in the fields of architecture, political theory and the social milieu. Their curatorial practice includes «Adhocracy ATHENS» (curated with César Reyes and Pelin Tan for the Onassis Cultural Centre, 2015; building upon Joseph Grima's Adhocracy for the Istanbul Design Biennale 2012), winner of the ADI Culture Award 2016; «Twelve Cautionary Urban Tales» (Matadero Madrid, 2020-21); «Llibres Model» a curated book collection and open library (Model, Barcelona Architectures Festival 2022, 2023). Their writing has been widely published in academic and independent publications such as Harvard Design Magazine, ARQ, e-flux, AA Files and books by Columbia Books for Architecture and the City, Ruby Press, Thames and Hudson, Lars Müller with Trienal de Arquitectura de Lisboa, Arquine. They have been Director of Foros, the architecture lecture series of the UIC Barcelona School of Architecture and have lectured in Montevideo, Tel Aviv, Glasgow, Prague, London, Paris, Brussels, Mexico City, and Kyiv. Ethel is member of the advisory board for the project Superilla (Superblocks) for the Barcelona City Council.
Here You can listen to the WELTRAUM interview