FOMA 34: Heritage Of The Productive Landscape
The lower Segura river valley is located on an old marine sedimentary basin because 2.000 years ago the Mediterranean Sea flooded much of what is now known as the Vega Baja region in South East Spain.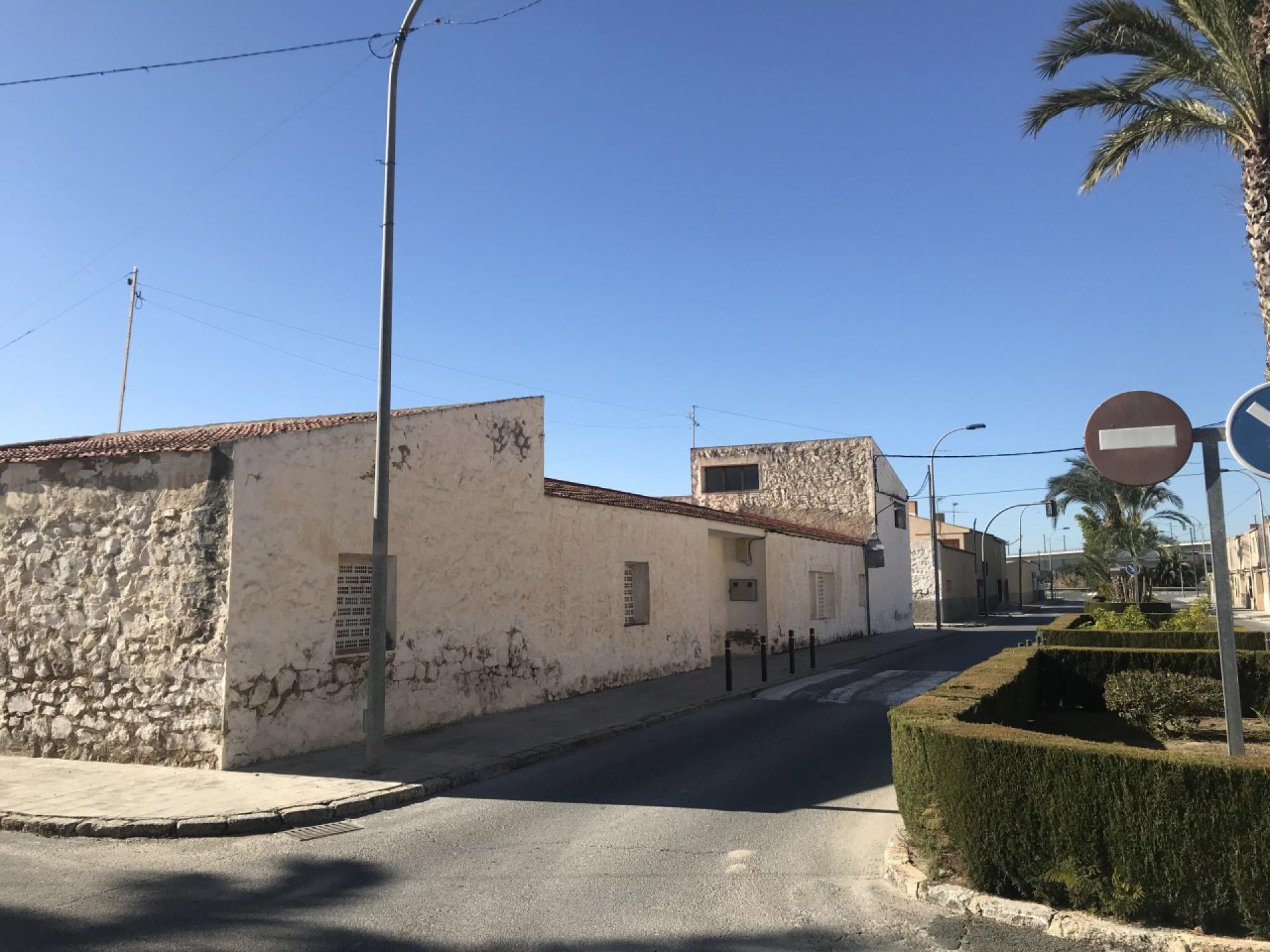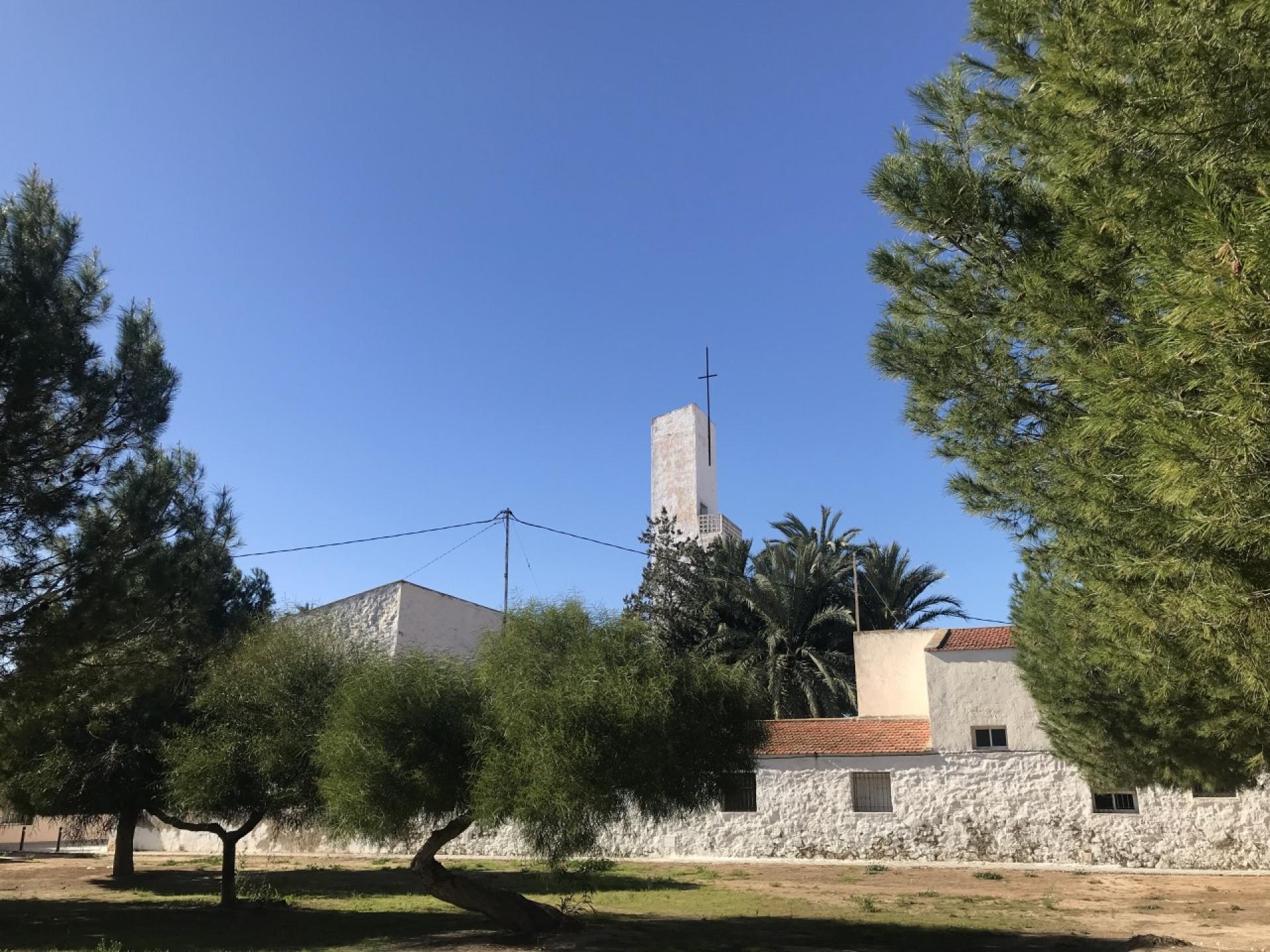 This sedimentary layer is non permeable, so although it rains very seldom (aprox.290,0 mm/year), terrain keeps this water. Combining this particularity with local climate conditions, and its ancient irrigation system, the countryside is very fertile, one of the largest fresh-exporters in Spain.
But let's get back to 1950s in Vega Baja. After the devastation of the Spanish civil war there was the deep need to promote economy, education, and social conditions. National Institute of Rural Development and Colonization was the administrative entity that was established by the Ministry of Agriculture in order to repopulate certain areas of Spain. The Institute acquired land, which it transferred to the villagers under different conditions
In this scenario Architect Fernandez del Amo, from the institute was developing village planning for Realengo and San Isidro, among others. The objective was to increase agricultural production, meanwhile providing education and housing for workers.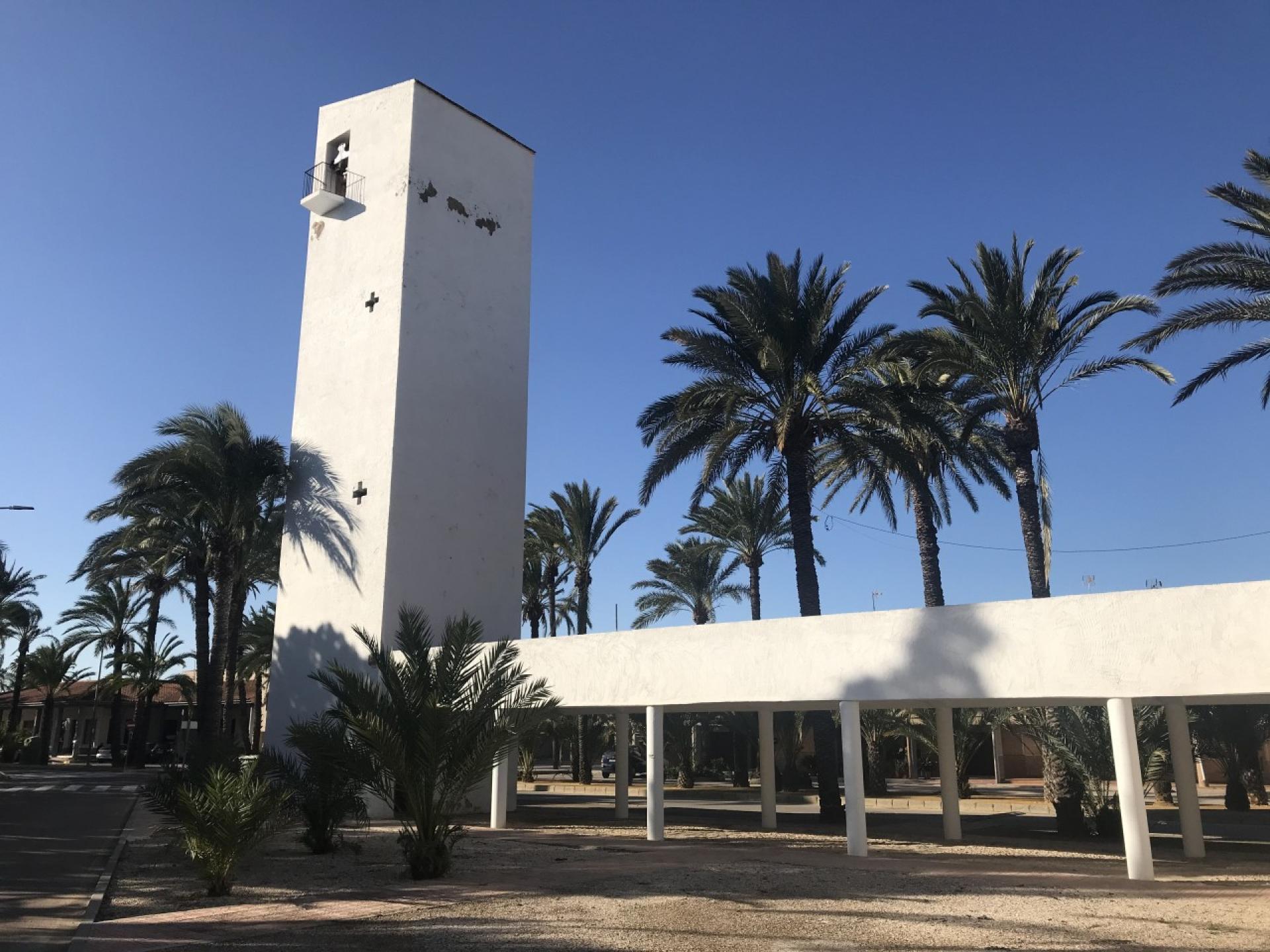 Housing units build the plot facade and contain a patio and backyard for planting and farming uses. Following the experimental nature of Fernandez del Amo, each rural development sets main roads and public buildings in the terrain differently. We can find this research also in the way of treating and including landscape and the combination of urban and nature.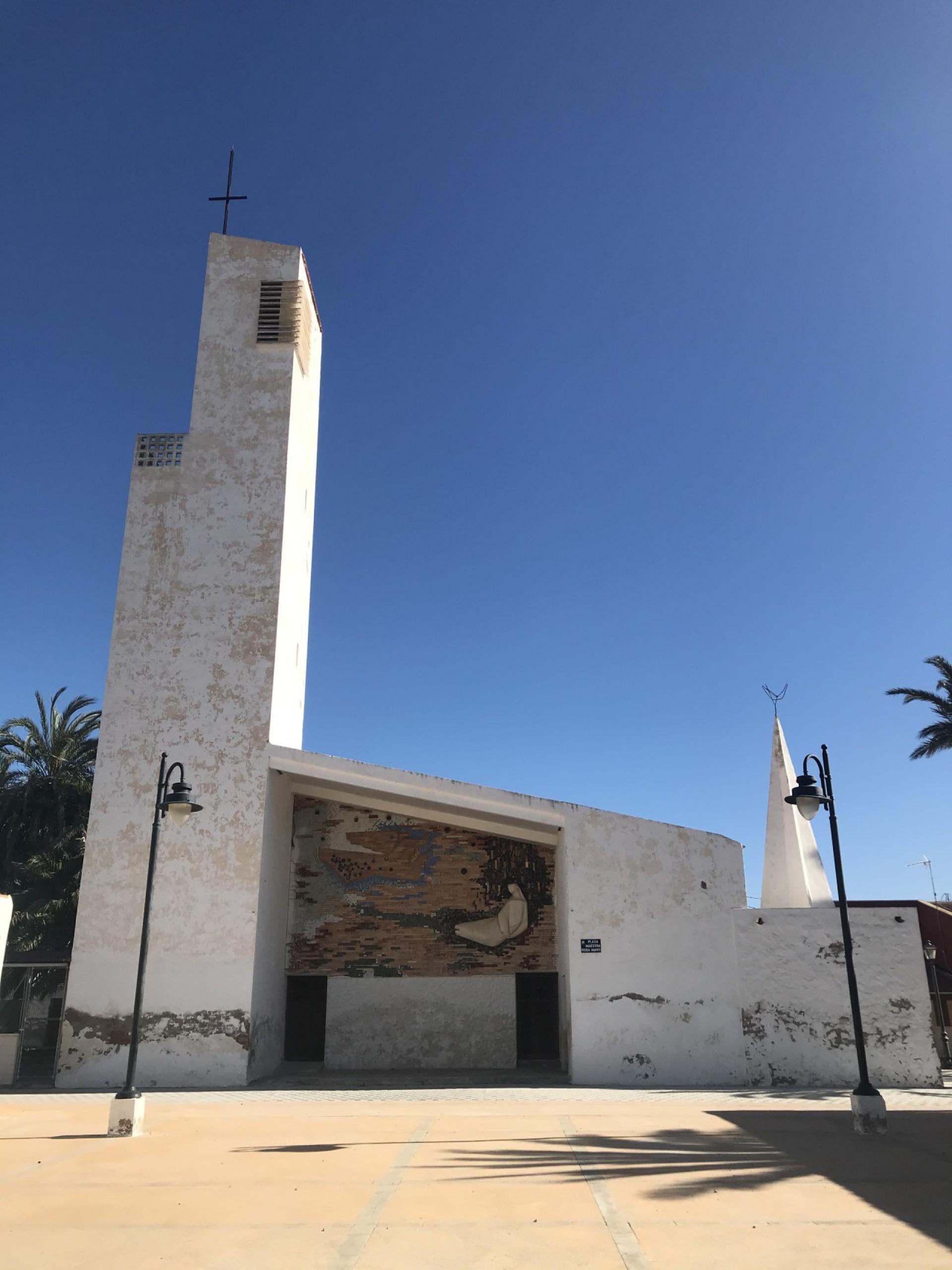 Making the most of existing resources is the DNA of the place. The architect was working always with local materials and local knowledge, using masonry construction techniques of each area, collaborating with local expertise like cabinet makers, carpenters, mural artists, giving a value to austerity through eliminating superfluous and presenting naked essential architecture, where lines and volumes express abstractly and still follow efficiency and economy.
Urban spaces and the residential complex are all in all, in a good state. Although we miss elements like irrigation system connected with pedestrian paths and other landscape elements, which will allow a complete understanding of the place. Architectural elements as doors, windows, railings, has not always been respected in most of renovation works, that have lead to kitsch solutions.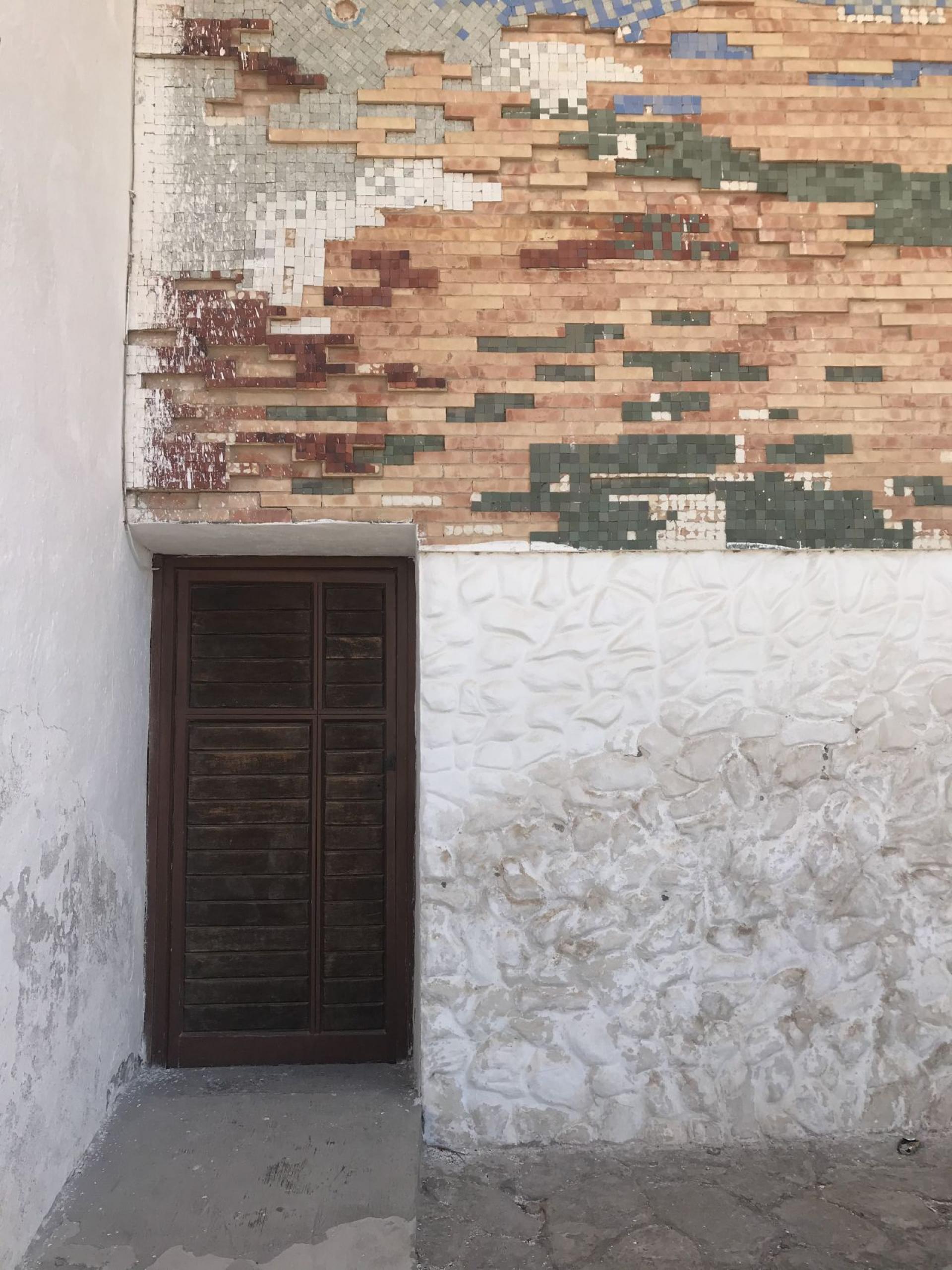 In an outstanding time, where our way of living and building was evolving, architects like Miguel Fisac, Alejandro De la Sota, Jose Antonio Coderch, and Jose Luis Fernandez del Amo where working with reinterpretation of popular architecture against monumentalism. But how to name it popular architecture, when each step and detail is intellectually extraordinary tailored?
Nowadays, this more authentic postwar architecture concerned with social welfare and austerity connects with climate committed architecture, we are in research. Since 2004, when Rem Koolhaas proclaimed at Columbia University that "preservation is overtaking us", interest in heritage has grown exponentially. Constructed heritage has expanded to constructed and natural landscapes, infrastructures, and even no-ones lands or in-between spaces. Summing up with climate emergency, we are in the inflexion point where we understand if we are not producing heritage, we are producing waste.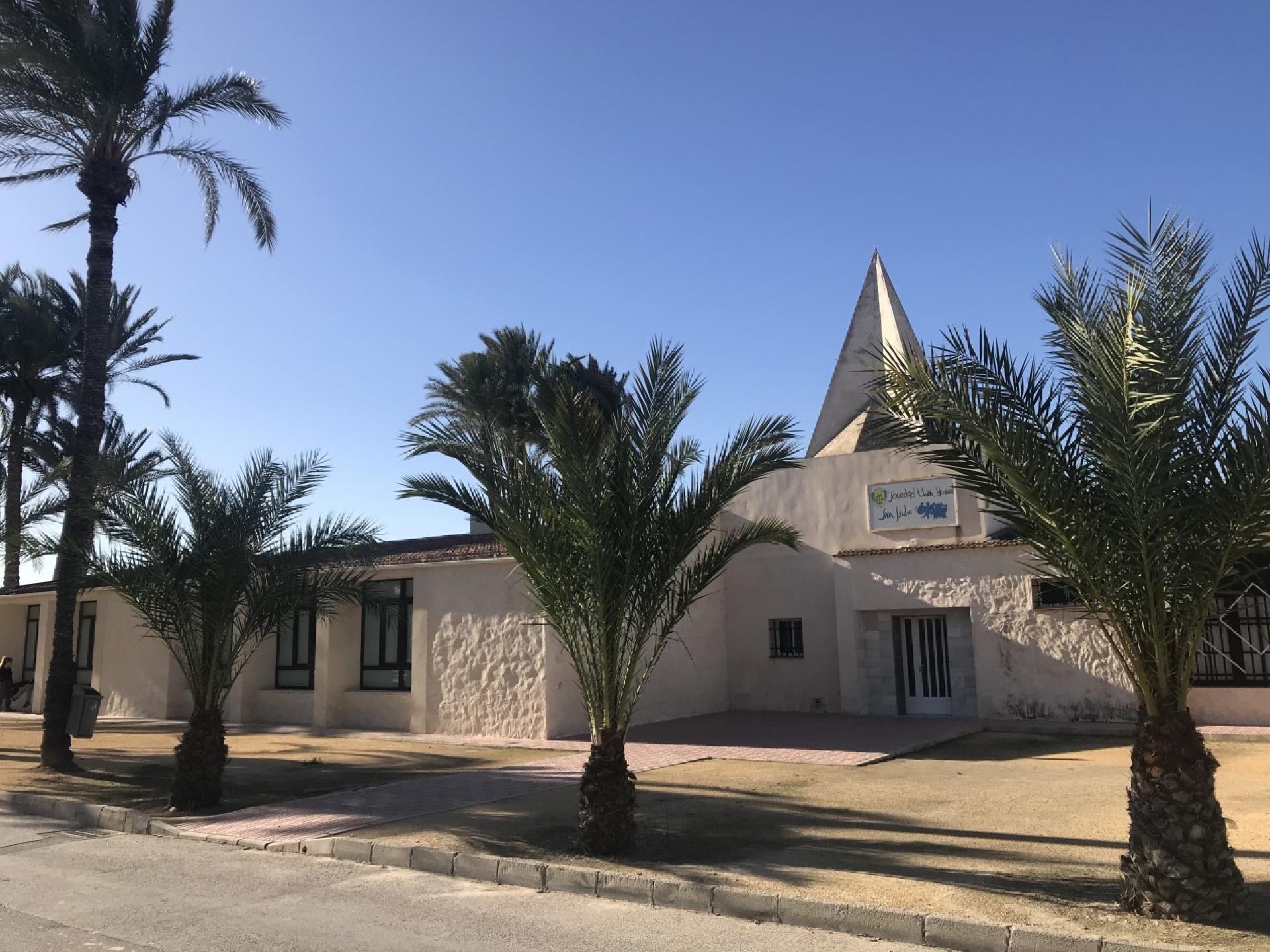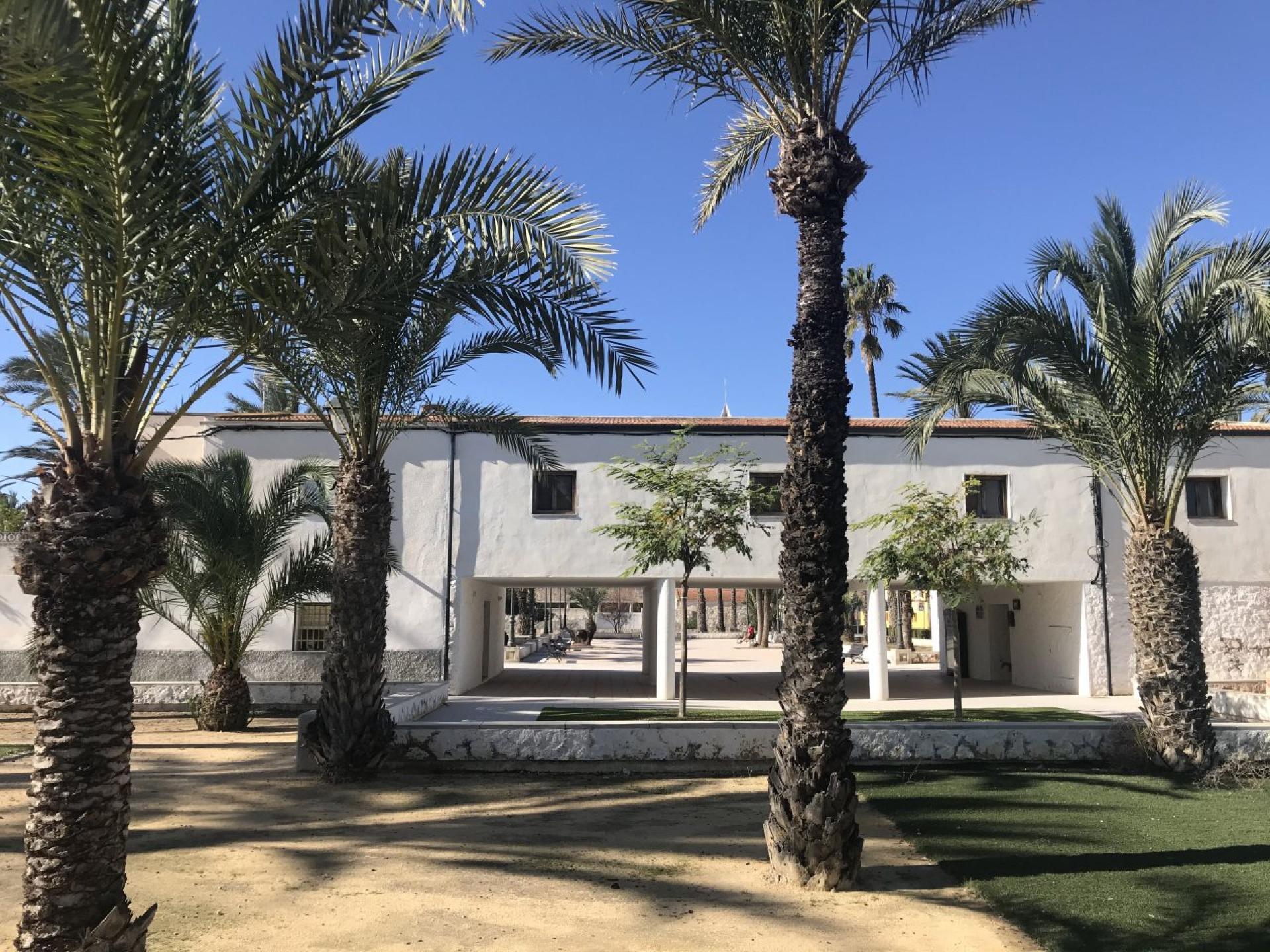 Let's move to the 60`s in Vega Baja. People were looking for the first time at the coastal line as an attractive place to live in and as a productive landscape (before luxury housing were build in inner fertile areas hiding from the wind and salty atmosphere). Franco's dictatorship exploited sun and beach tourism in Spain through the declaration of National Tourist Interest Areas and Spain was characterized by economic growth.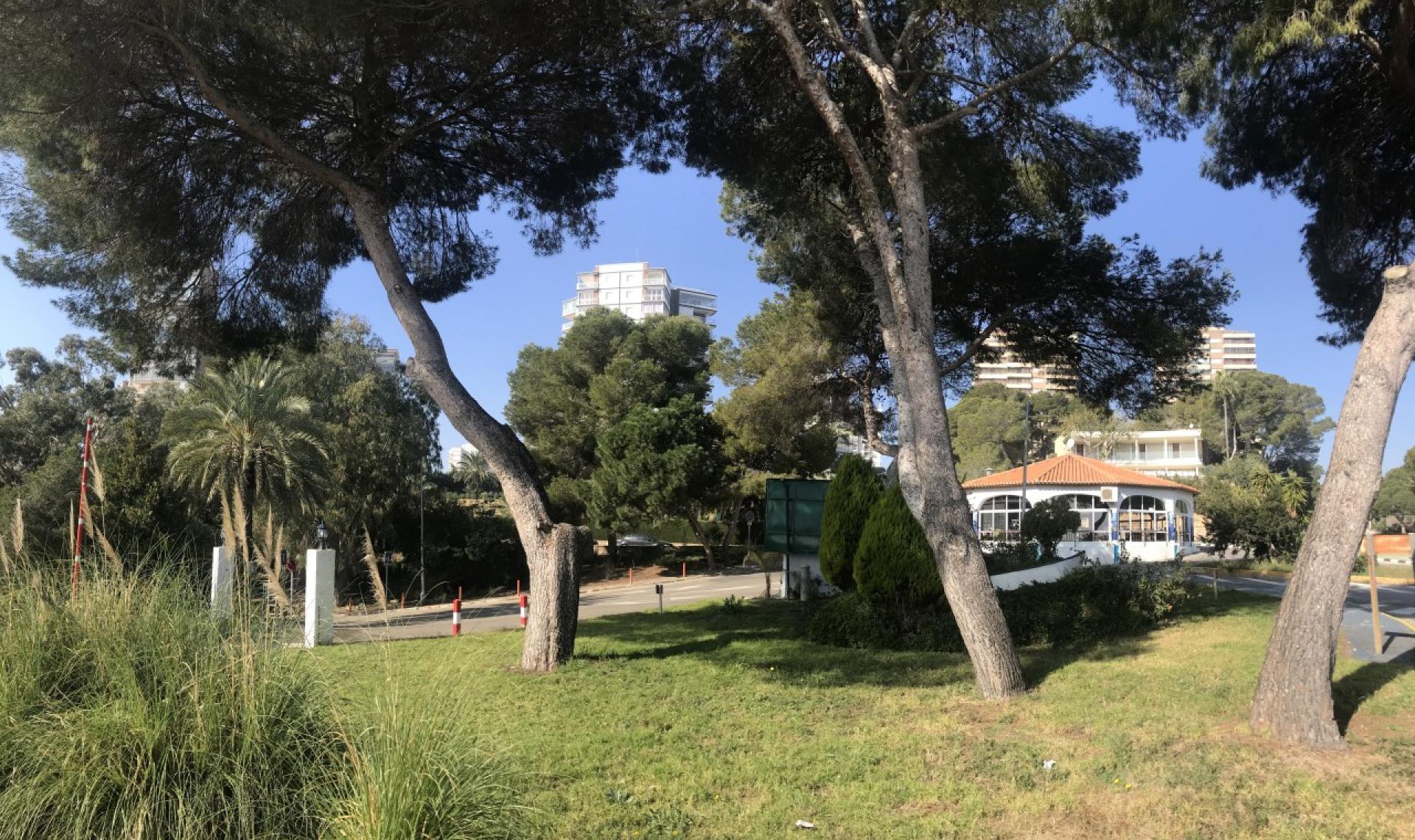 Dehesa de Campoamor was planned as a National Tourist Interest Area by Antonio Orts. It is placed in a singular coastal reddish slope in a landscape of Monte Bajo and Pinada. The project addresses the new demand for summer leisure, experimenting to join functionalist urban planning of the modern movement with the existing nature of the area.
The masterplan research mix of situations: different densities, horizontal and vertical residential typologies and morphologies, radio centric city and garden city, ending up in a rich solution. Masterplan preserves higher environmental quality thanks to the balance between the average density of building and respect for the natural landscape. Lively hood is assured by zoning its main uses and public buildings, especially those related to tourism: yacht club, hotels, restaurants, disco and cinema. We find interesting singular elements as the modern-historical center, the summer cinema, or the yacht Club. Because of all that Dehesa de Campoamor is listed in Docomomo-Ibérico.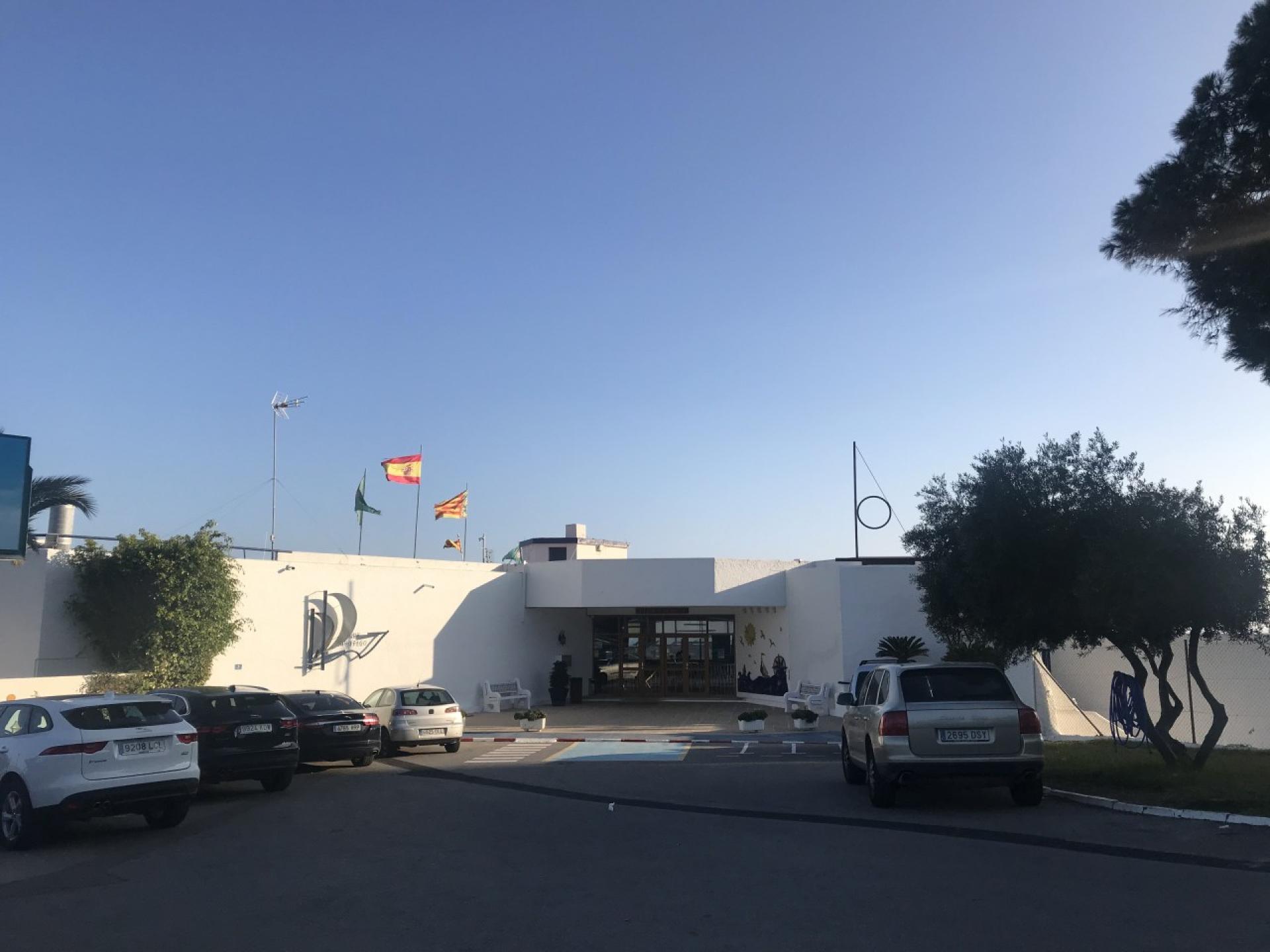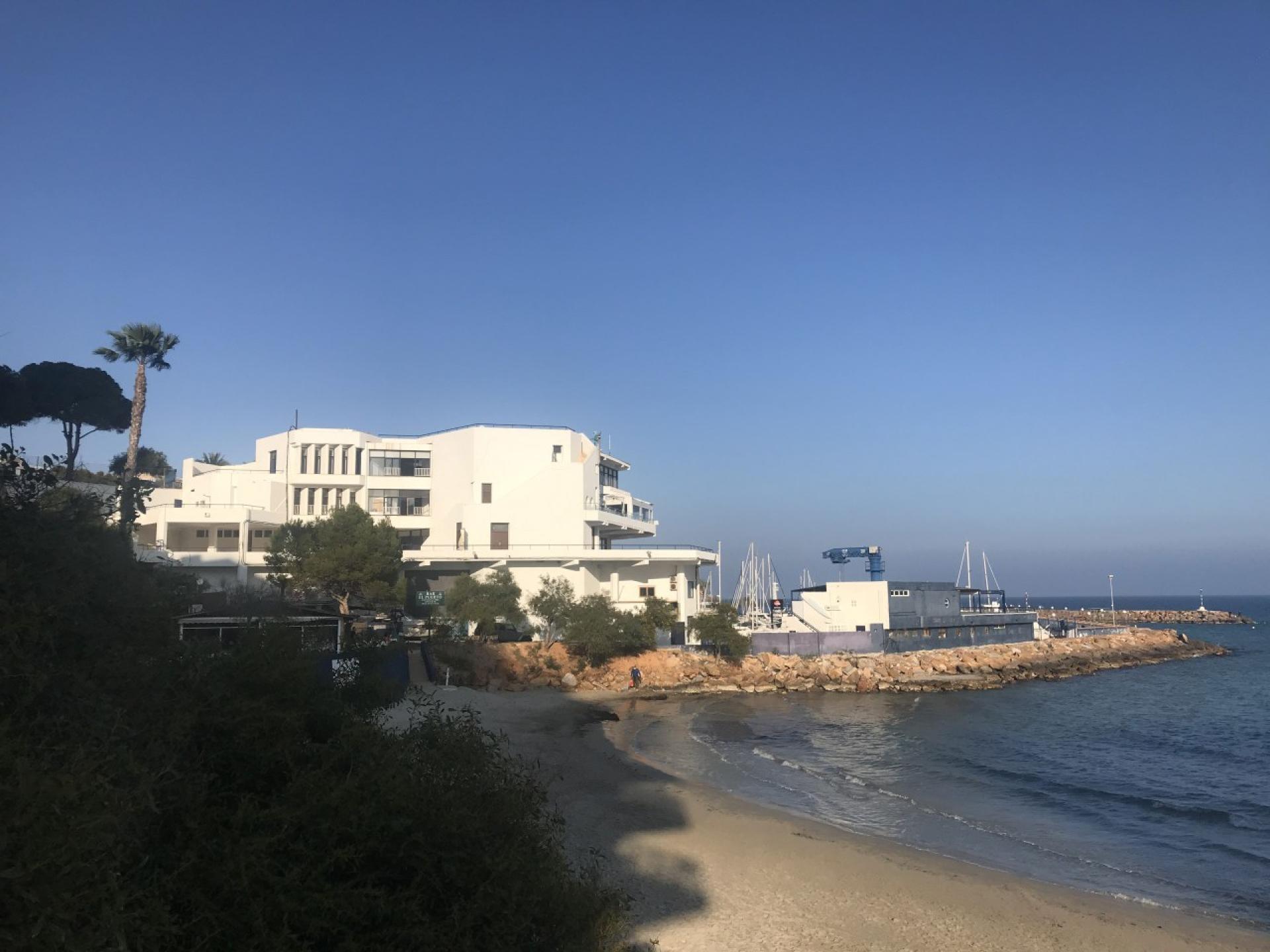 The Yacht Club was developed by Fernández del Amo. The building organises in the steep coastal line based in a hexagonal structure. The architect was familiar working with this shape as he was leading Spanish Brussels Pavillion renovation works with architects Corrales and Vazquez Molezún. The project extract the roots of the popular, attracts and hold the interest in figurative poetics. The building is in a good state and keeps it former uses structure.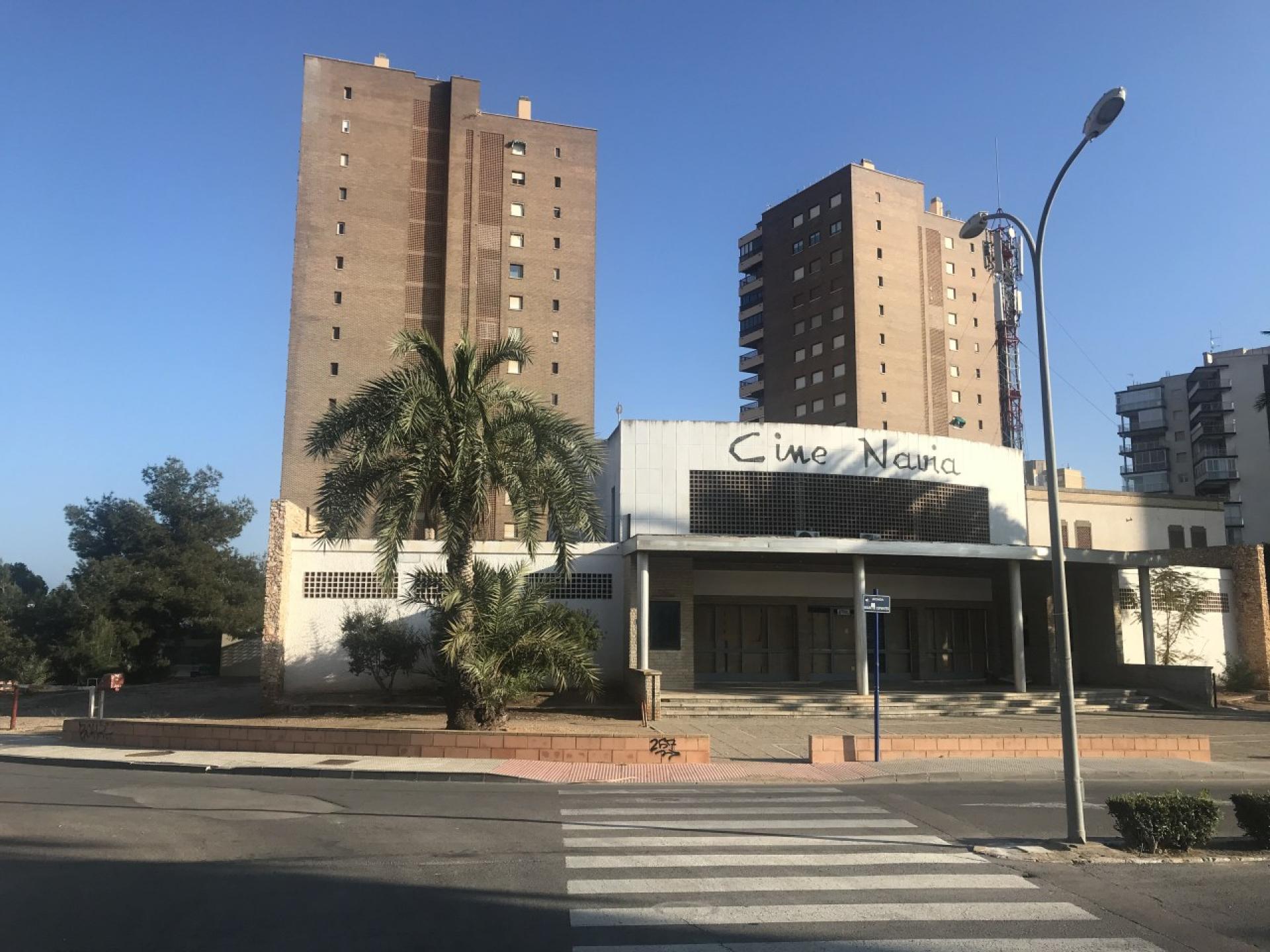 At the moment of writing this, Countryside, The Future exhibit by Rem Koolhaas and Samir Bantal opens at the Solomon R. Guggenheim Museum in New York. The project presents investigations about the 98% of the earth that is not occupied by cities. Leisure, large scale planning, climate change, migration, ecosystems, preservation. Its time for architects as enablers of the future, to expand their field of vision to countryside, landscape and intermediate spaces.