FOMA 17: A Modernist Holiday
Yerevan is a hot tourist destination for anyone with a penchant for Soviet modernism. It was robbed of its centrepiece when its Youth Palace – an ear of corn tower with a flying saucer on top for good measure – was demolished in 2006, but the city still has a great deal to offer. Much of it, however, is probably living on borrowed time.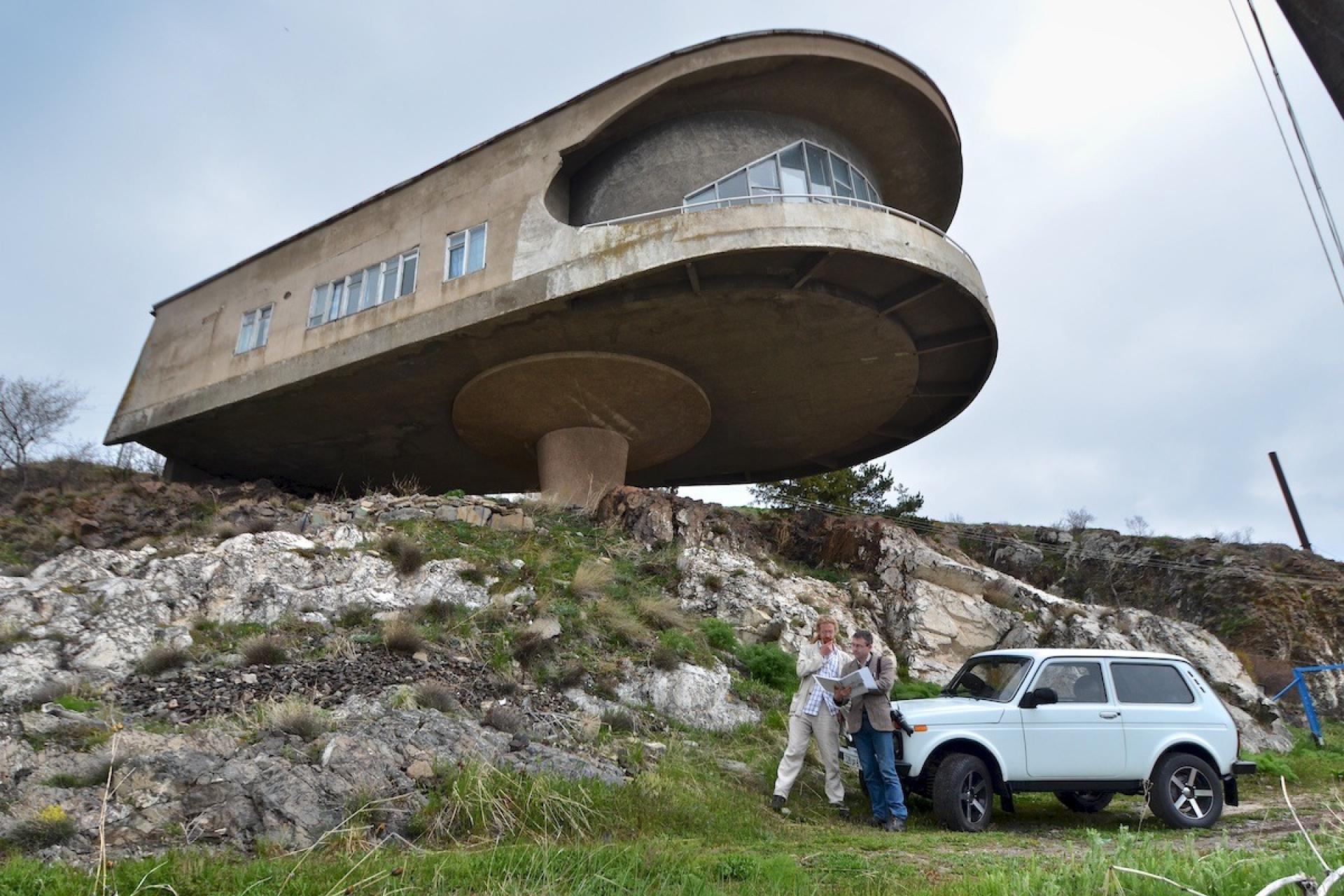 This is an account of a brief trip to Armenia in May 2015. As is my habit, I went armed with a handful of printed Google maps covered in informative scribbles.
Modernist civic architecture of the Armenian Soviet Socialist Republic was generally smaller in scale and lighter of hand than that in colder areas of the Soviet Union.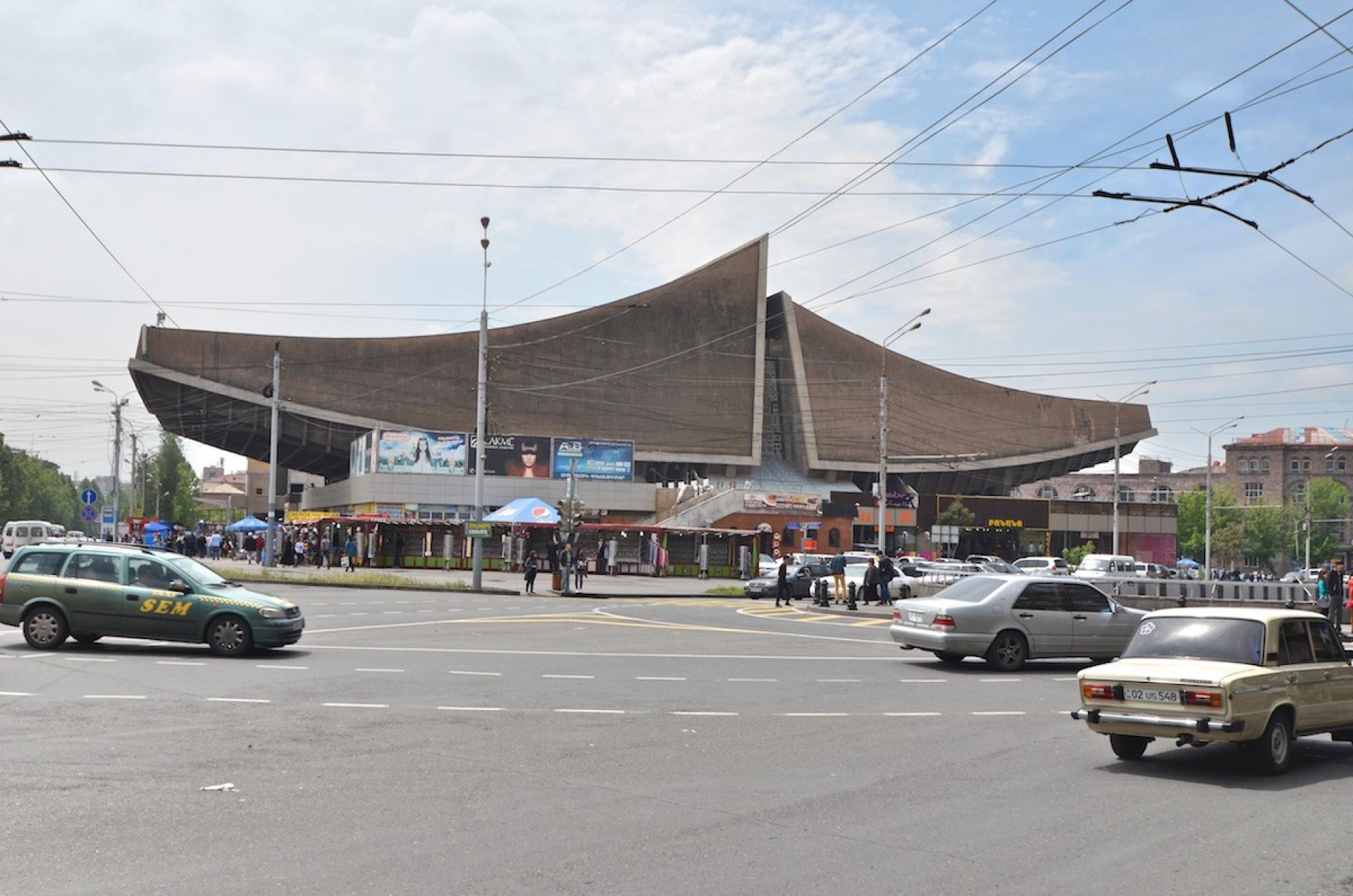 Bucking this trend is Yerevan's aptly-named Cinema Rossiya, a gigantic and mildly sinister cantilever edifice. Its lower story now serves as a market, its rear enlarged by a mashup of UPVC conservatories and its front by a similarly distasteful modern extension.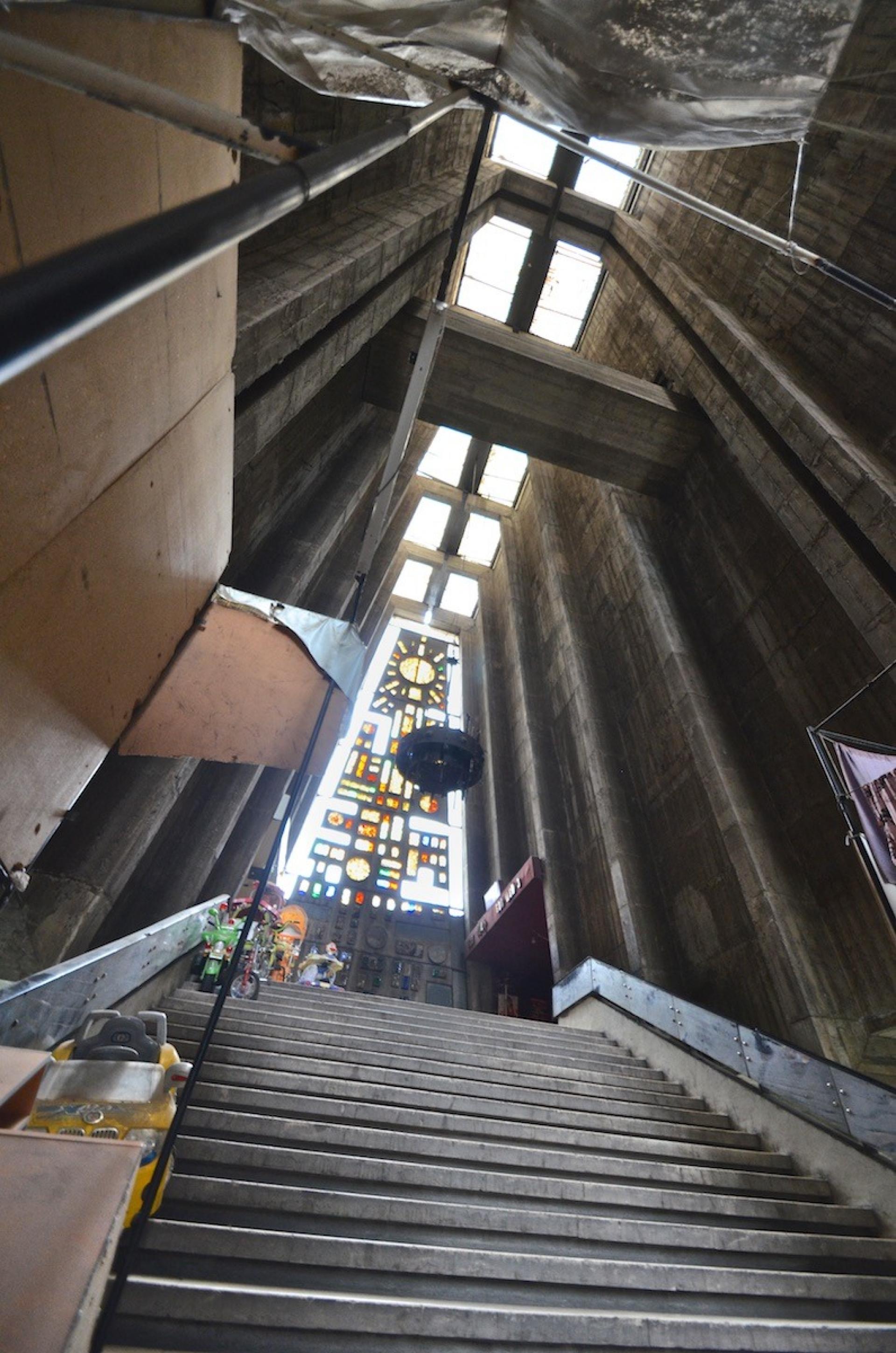 The cavernous cathedral-like hall between the two auditoria is unadulterated but borderline derelict. Our attempts to access the the auditoria were thwarted by paunchy security guards.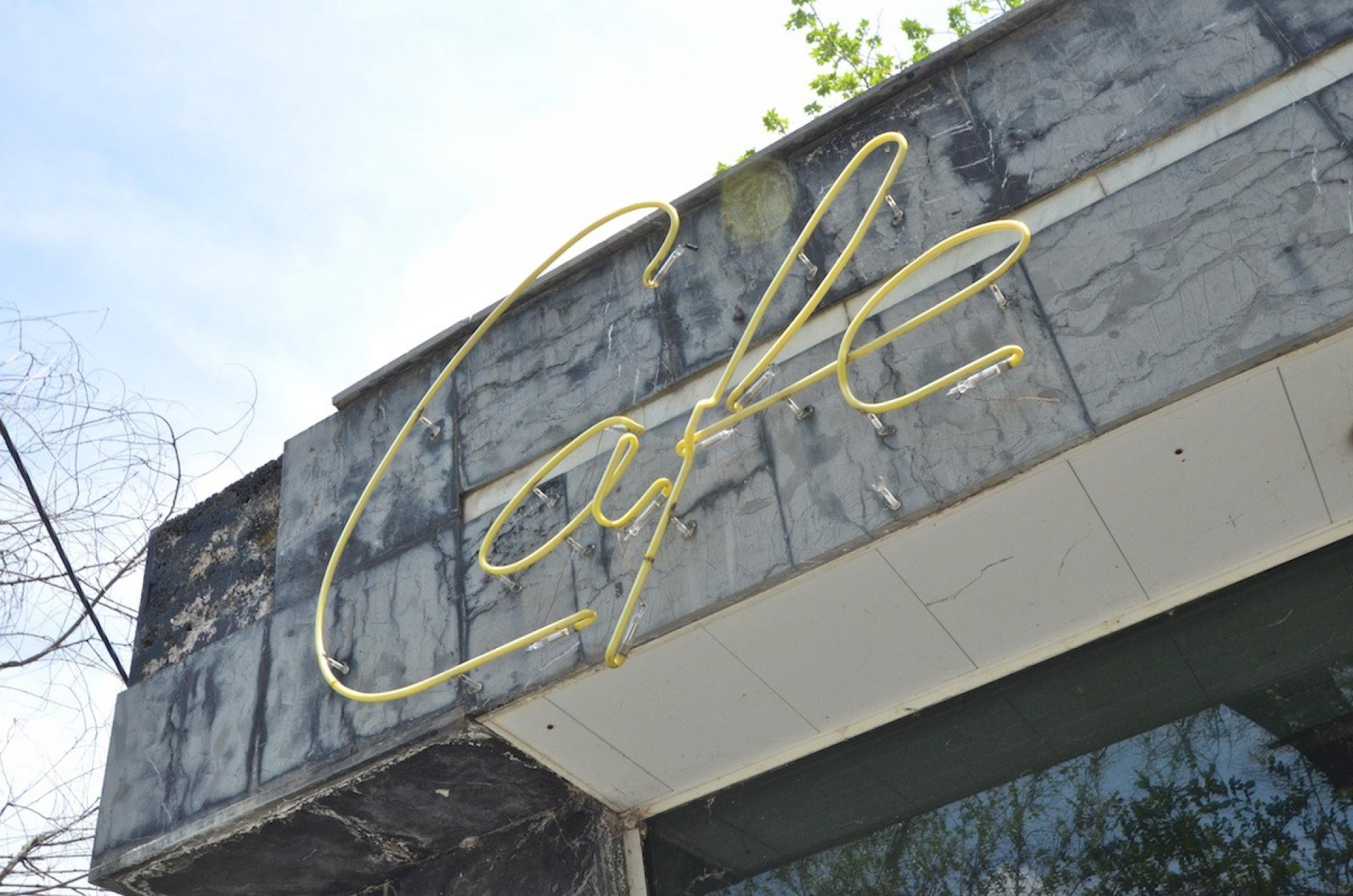 Cinema Rossiya marks the lower end of a semi-circular park that encases Yerevan's compact centre. The park houses a handful of Soviet-era stalls and pavilions in various states of decay, some with fetching neon signage.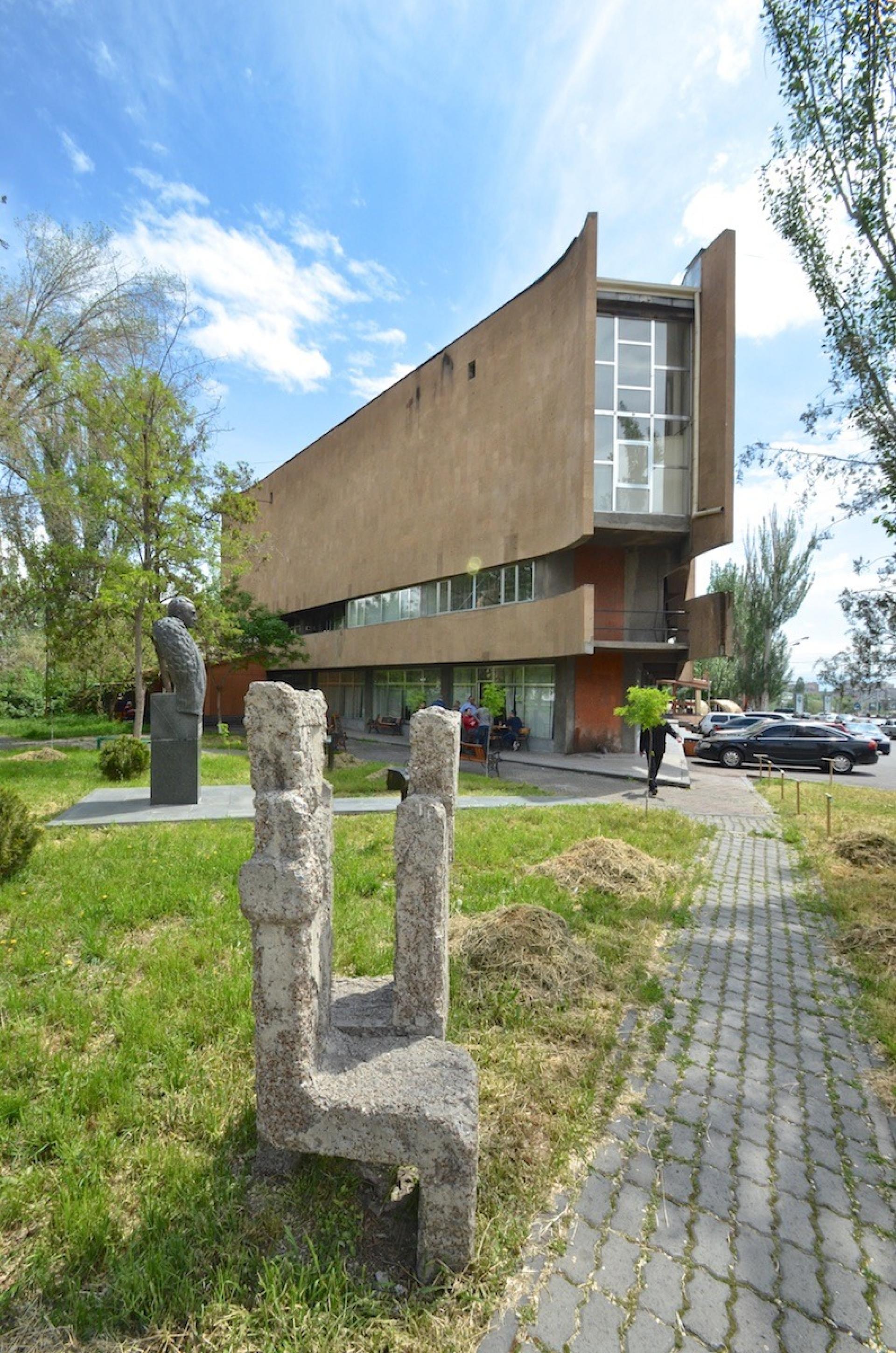 Walk around to the three 'o clock position and you'll find the House of Chess Players, a pretty building inside and out that's an equilateral triangle in plan. It still supported a healthy population of chess players.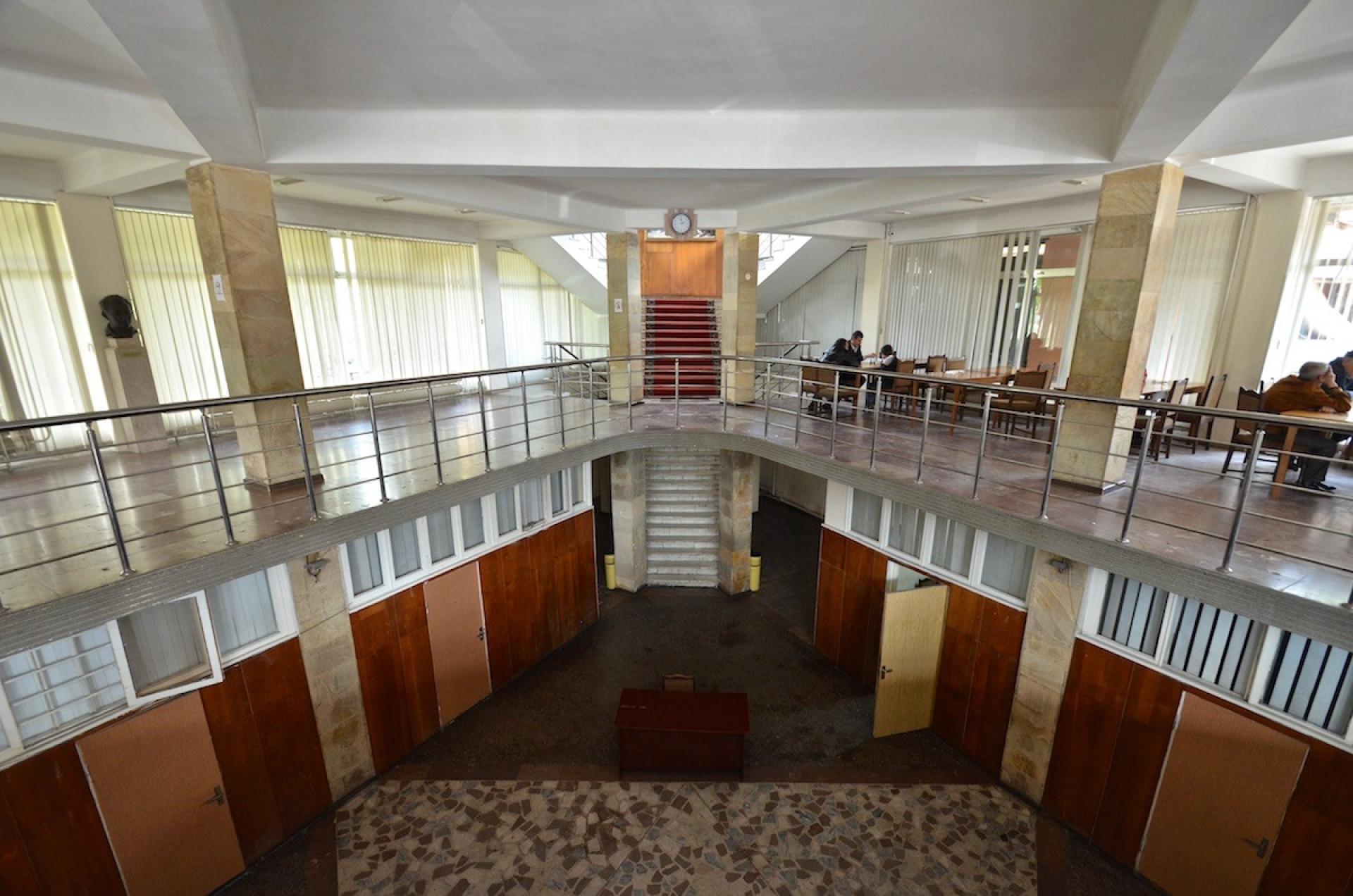 At the half-past-one position is the monolithic Komitas Chamber Music Hall, clad in deep red local tuff. It was firmly closed when we visited, posters touting upcoming events providing the only evidence that it was still in use.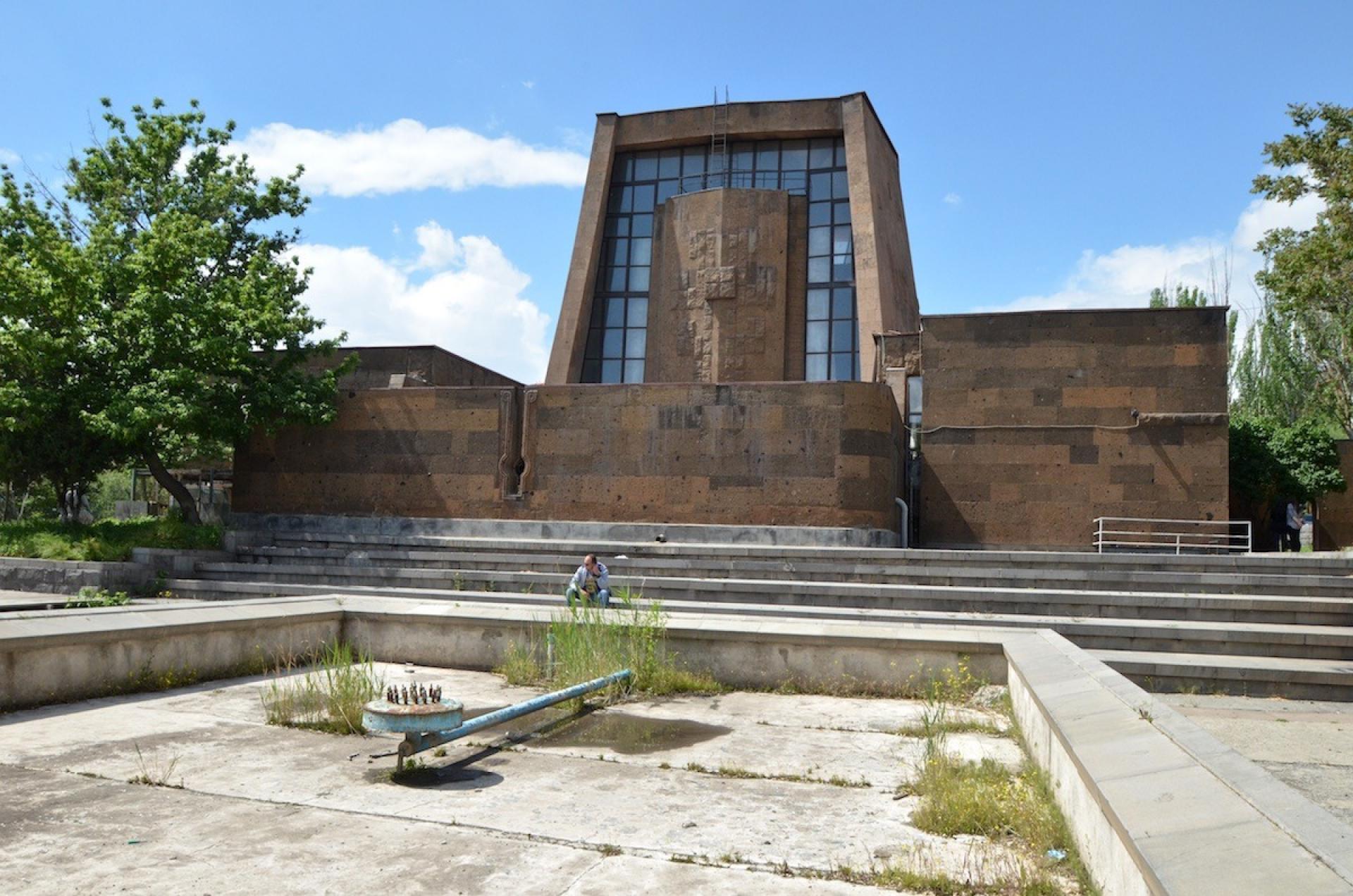 On the next ring-road out on the same tangent is a particularly grandiose example of a cable car station of the sort found throughout the Caucasus. It's derelict, but its flying saucer shell remains intact and a solitary cable car still hangs at the rear.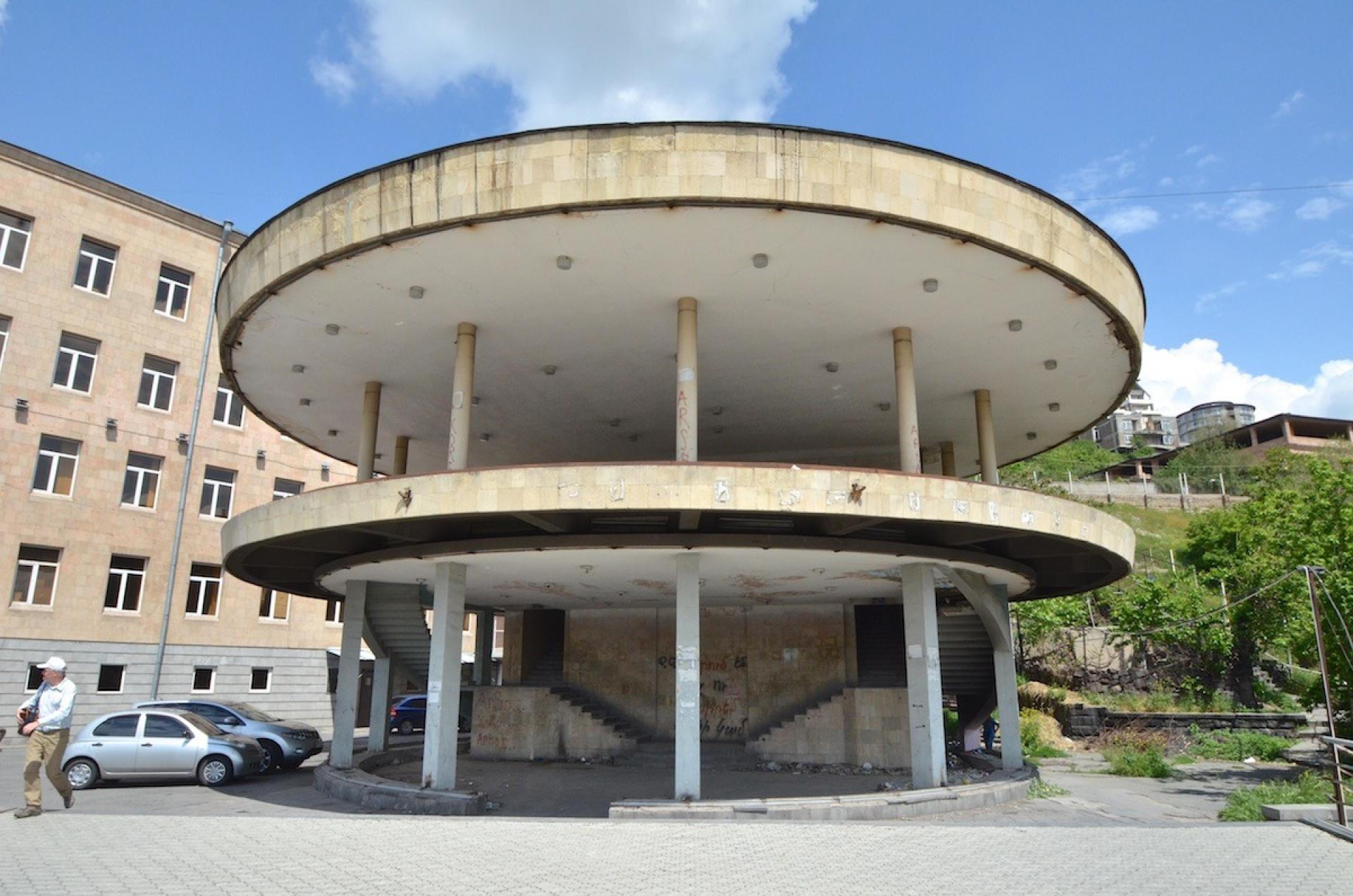 At the park's one 'o clock position is Yeritasardakan Metro Station, a bizarre construction with a circular light shaft above its entrance hall that sprouts from the ground at a 30° angle like the barrel of a giant mortar.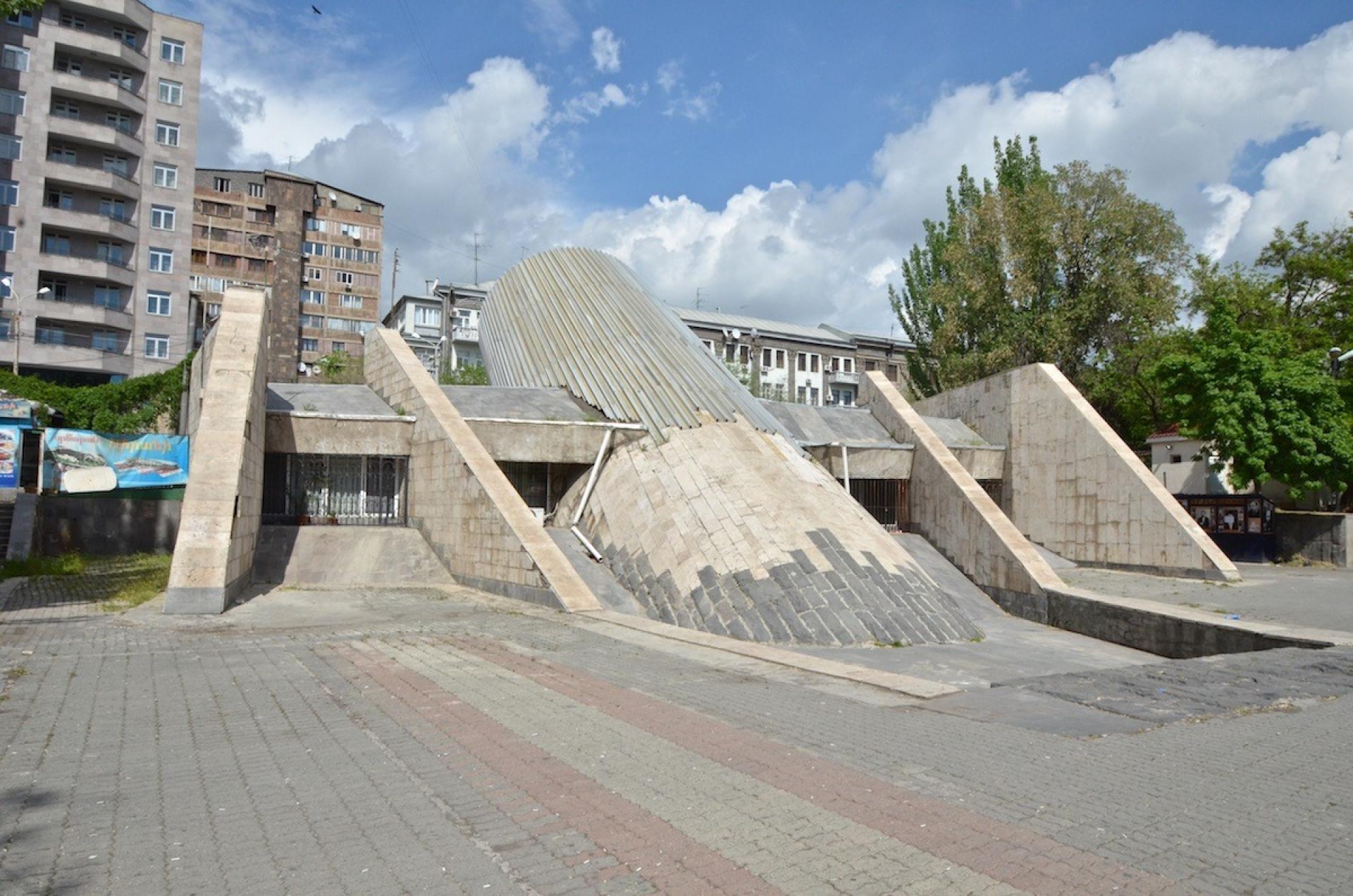 The Metro is a handsome but nondescript stock Soviet system. From the escalator downward, you could be anywhere between here and St Petersburg.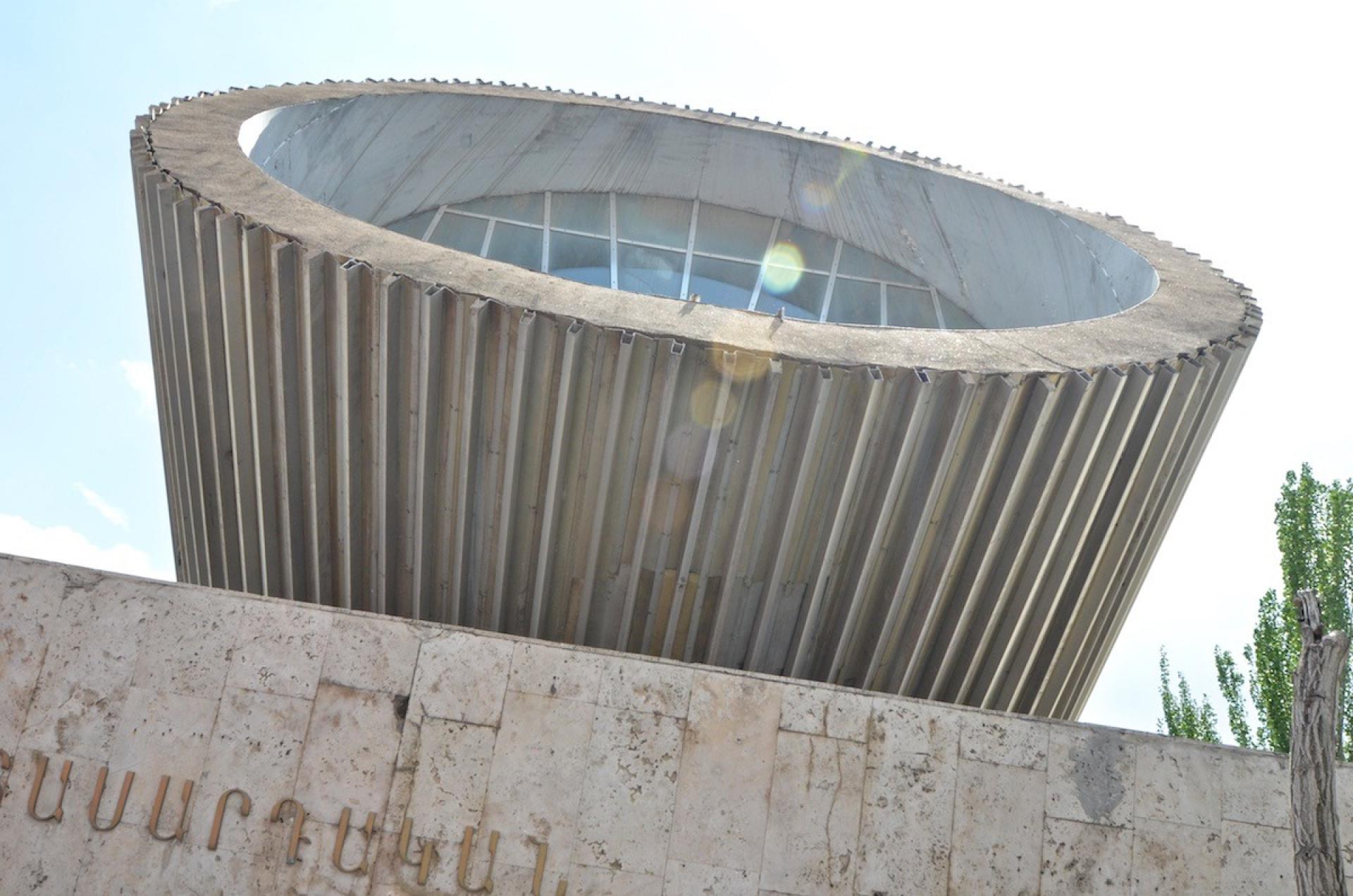 At twelve 'o clock is the much-photographed Yerevan Cascade, an impressive limestone stairway punctuated by ornate fountains, monuments and some quite weird sculptures. Climbing to the top is vaguely anticlimactic.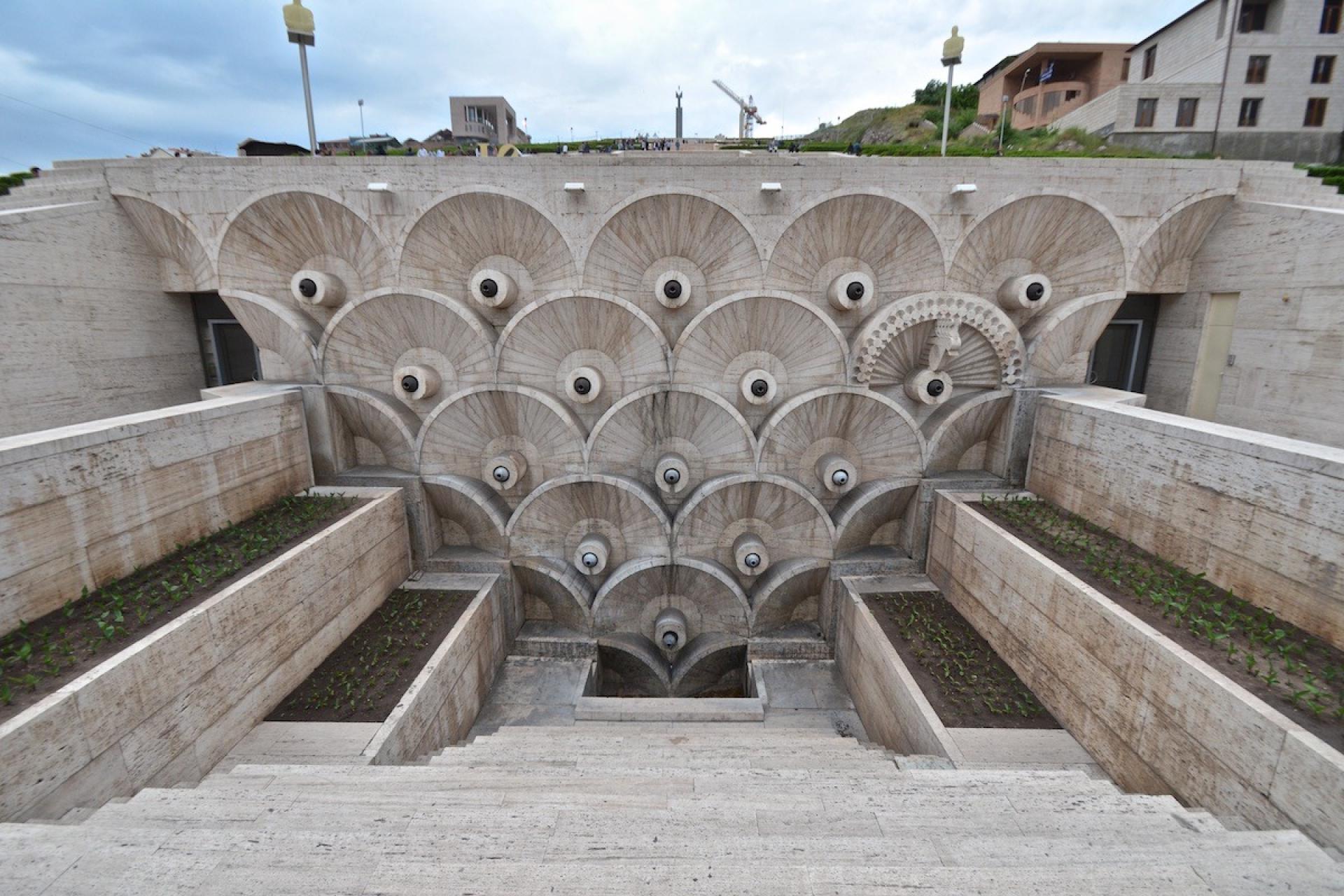 The view is reasonable, but it's nothing compared to that from the mammoth Karen Demirchyan Sports and Concert Complex, a giant sci-fi bunker perched on a hilltop a few kilometers west of the city centre. Despite the addition of tasteless steel cladding and low-grade glazing, the scale and sweeping form of the building remain striking.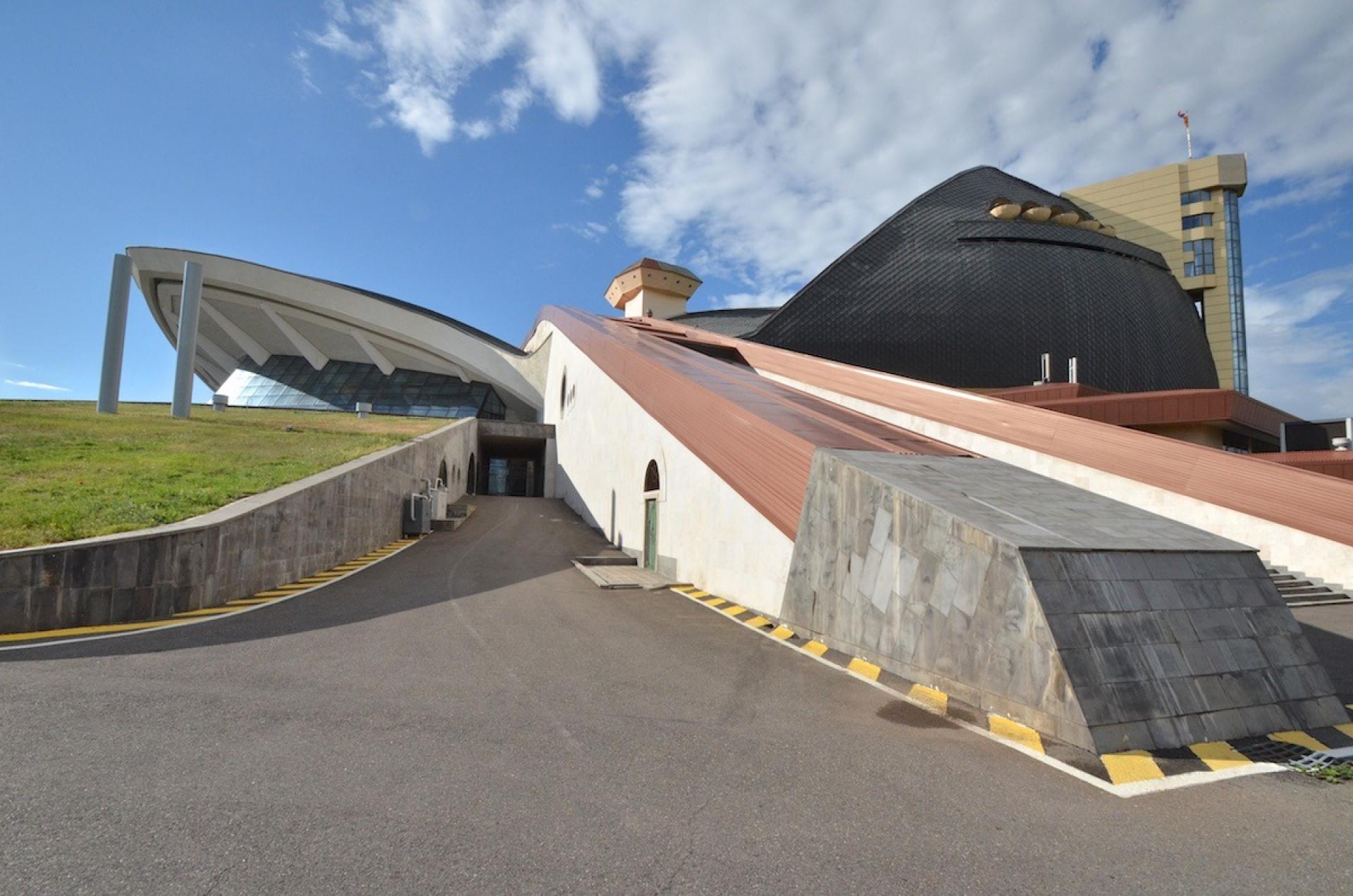 The centre of Yerevan boasts a number of other modernist buildings of note – and there are various others in the vicinity that I didn't have time to visit. It's definitely worth scheduling a few days if you can. It's generally a nice place to spend time. Ararat brandy is excellent and Kilikia beer adequate.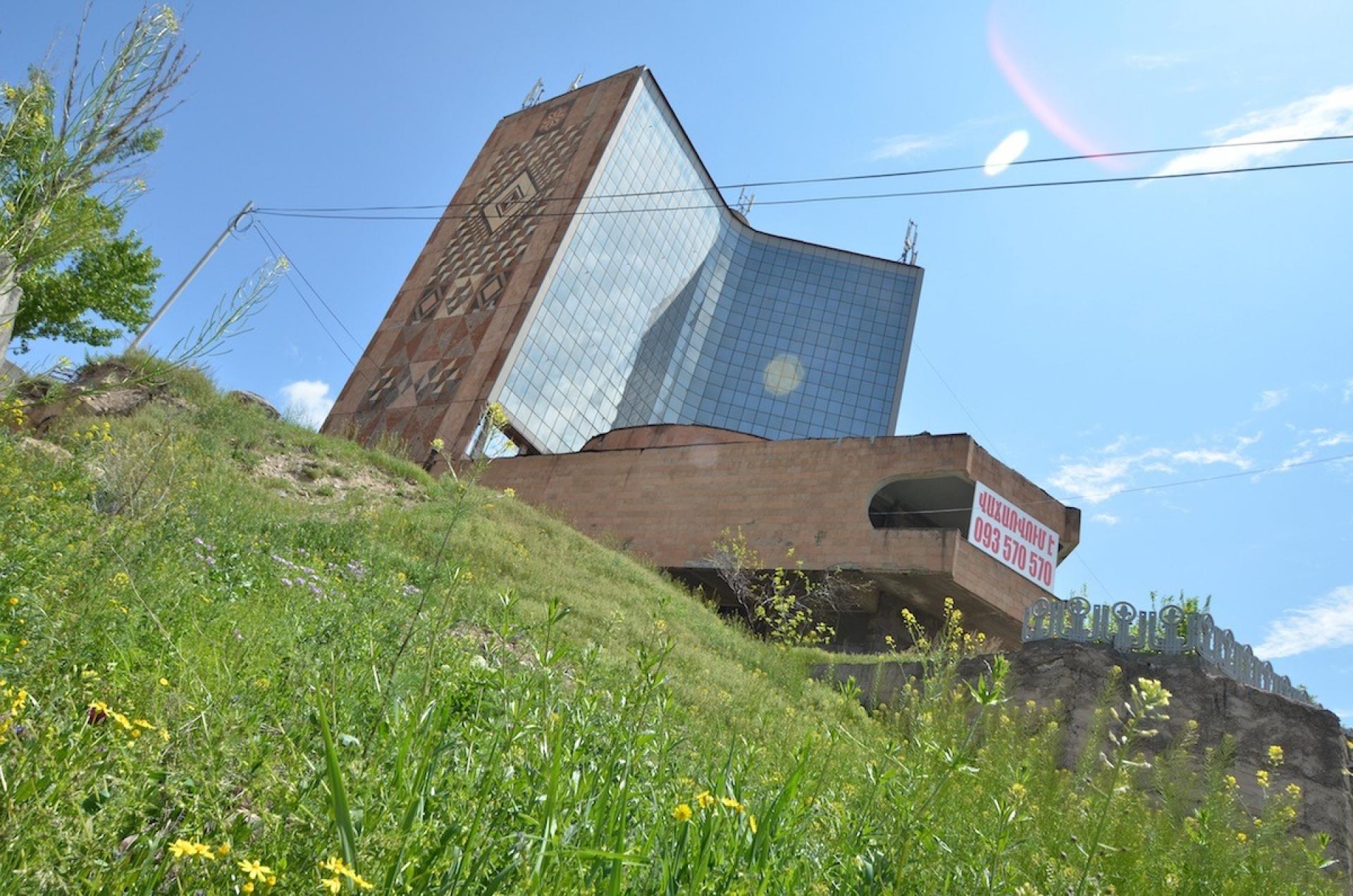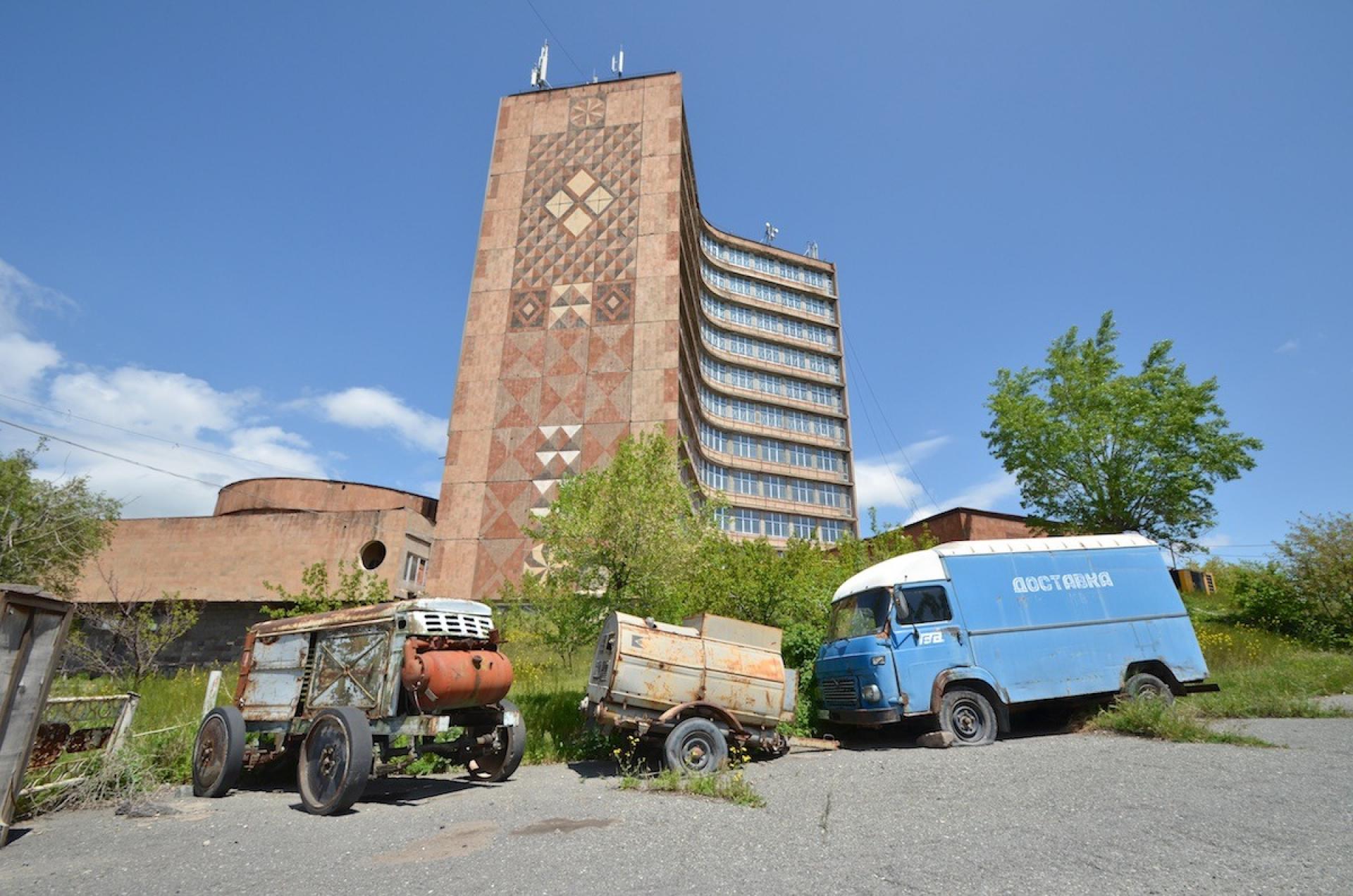 Leaving the city in a northeasterly direction, you'll pass the former Institute of Stones and Silicates – a shapely three-pronged office block adorned with tilework that showcases Armenia's colourful palette of volcanic stone. A little further on is the Northern Bus Station.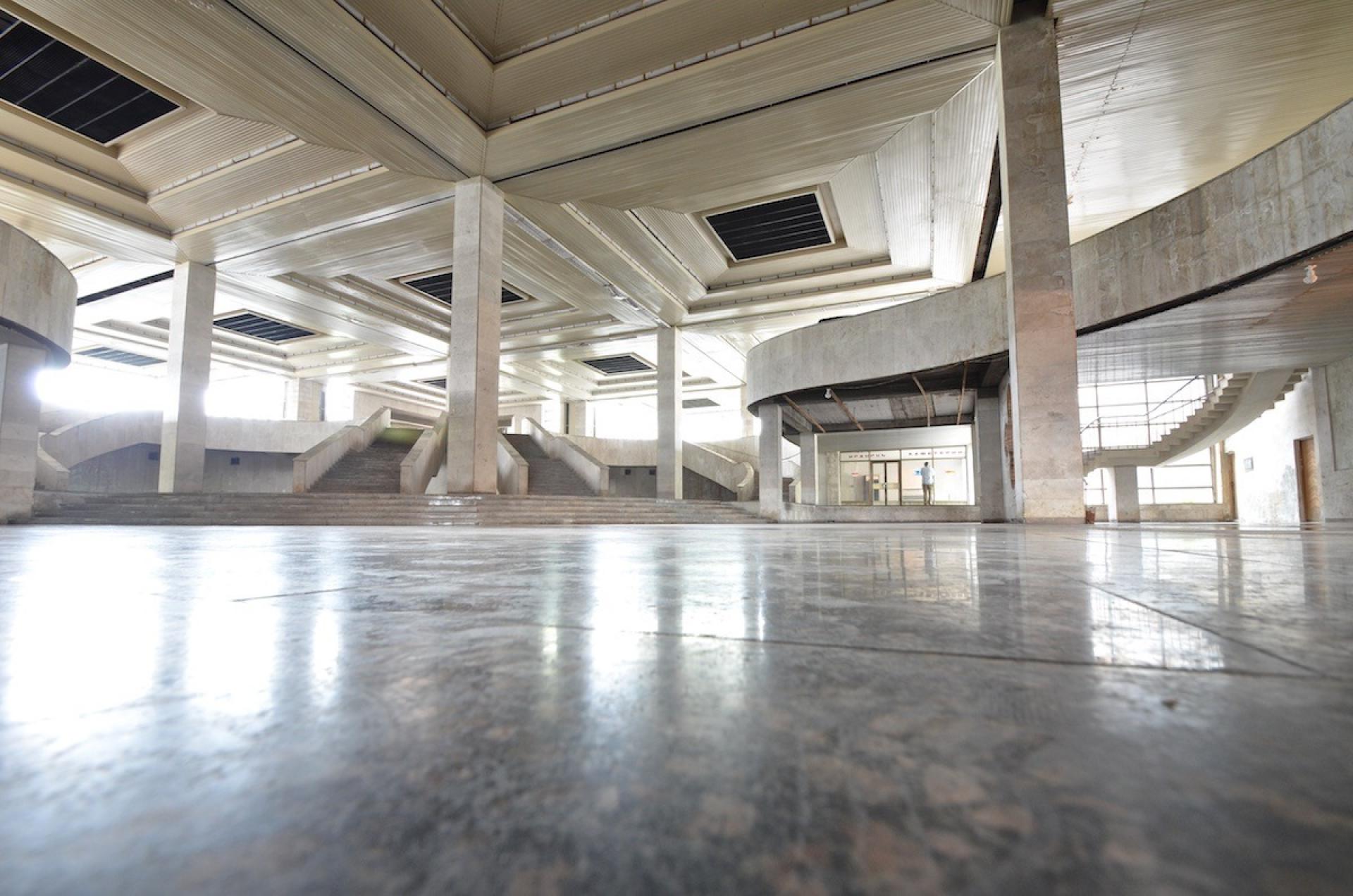 On the outside it's a confusion of crumbling red tiles and unkept foliage. In the inside, however, it's an airy and elegant palace of sweeping staircases and balconies clad in polished stone. Beautiful as it is, its purpose is a puzzle.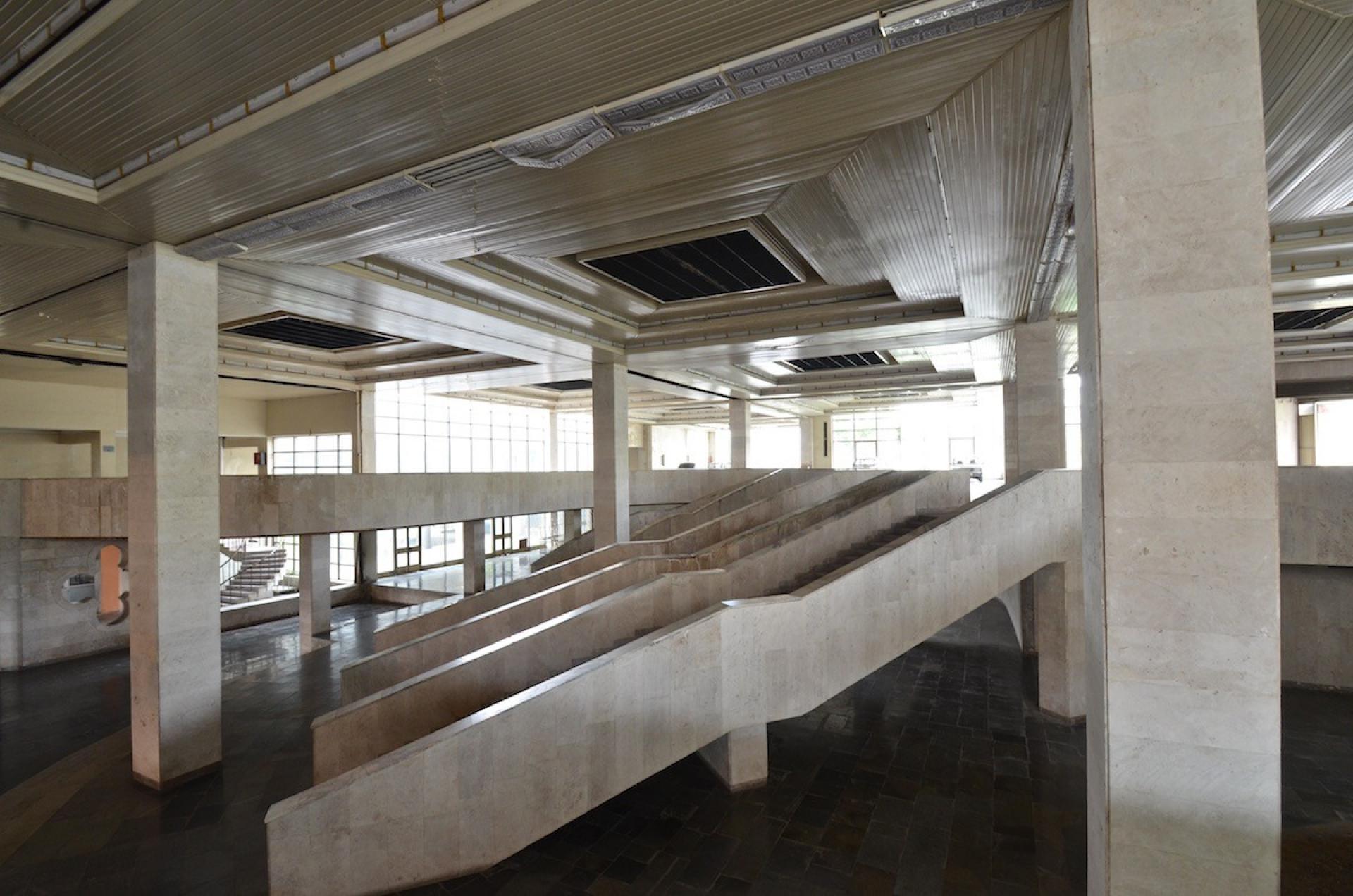 It now houses a solitary ticket booth and a terminally closed café, but it's hard to imagine that much else has ever happened there. The second floor sports a solitary RAF Latvia minibus perched above a treacherous spiral staircase that's either had its balustrade stolen, or it never had one in the first place.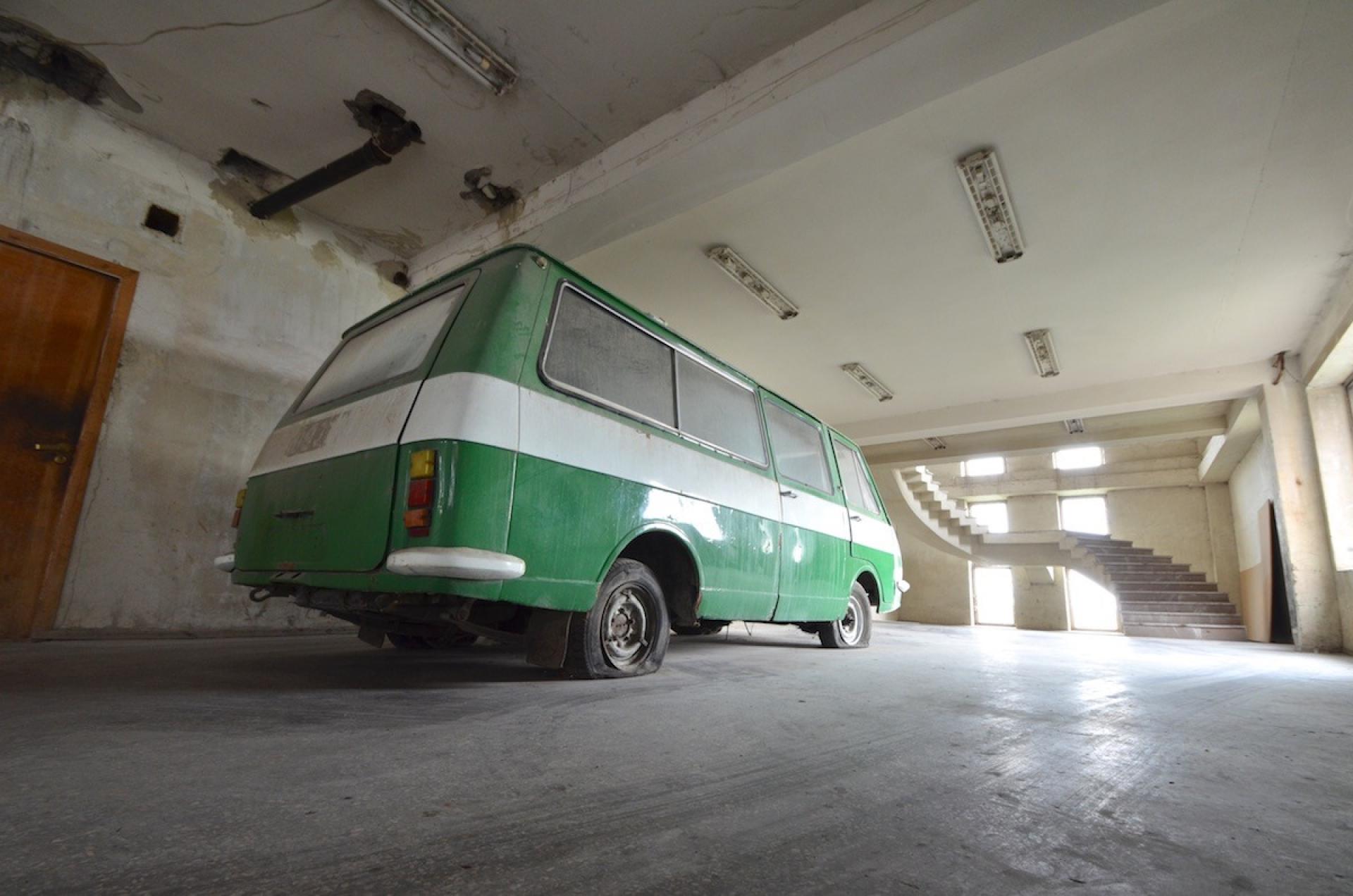 Nearby, incidentally, is the remarkable Levon's Divine Underground (5th street, 9th house Arinj, Kotayk to be exact). Local builder Levon Arakelyan started digging a cellar beneath his small suburban house in 1985.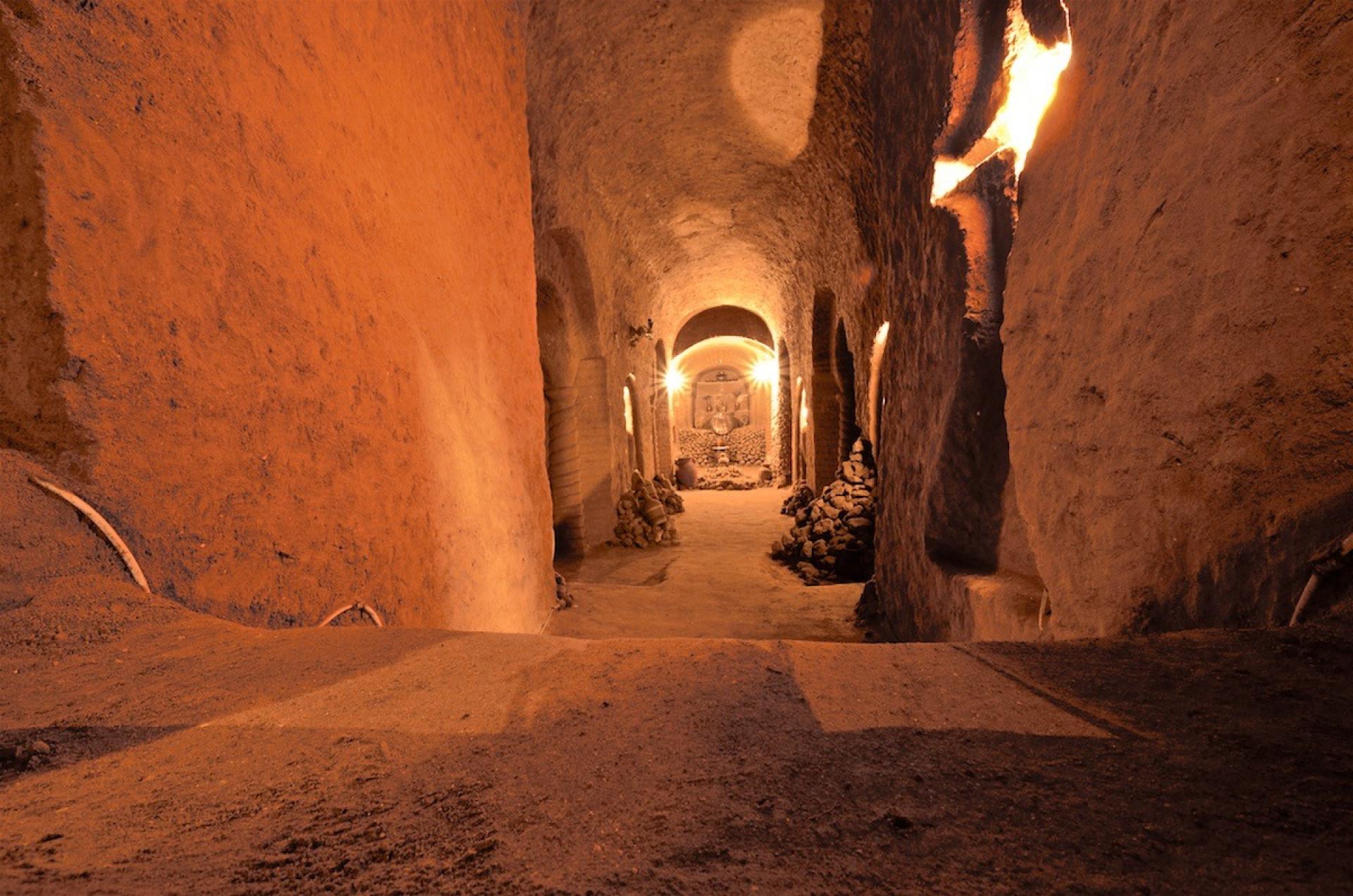 Two decades later, he'd excavated a 300-square metre labyrinth. It's a work of solitary human obsession that a rivals any Werner Herzog film. Levon sadly passed away in 2008, but his wife, Tosya, will give an enthusiastic tour for a small fee if you knock on the door and she's not busy.
We hired a Lada and drove to Nagorno-Karabakh, a self-declared and much-disputed autonomous republic within the borders of Azerbaijan. Its Ruritanian and mafia-rich capital Stepanakert was culturally fascinating, but we found little of architectural note. There are a few grand Soviet monuments dotted around the countryside.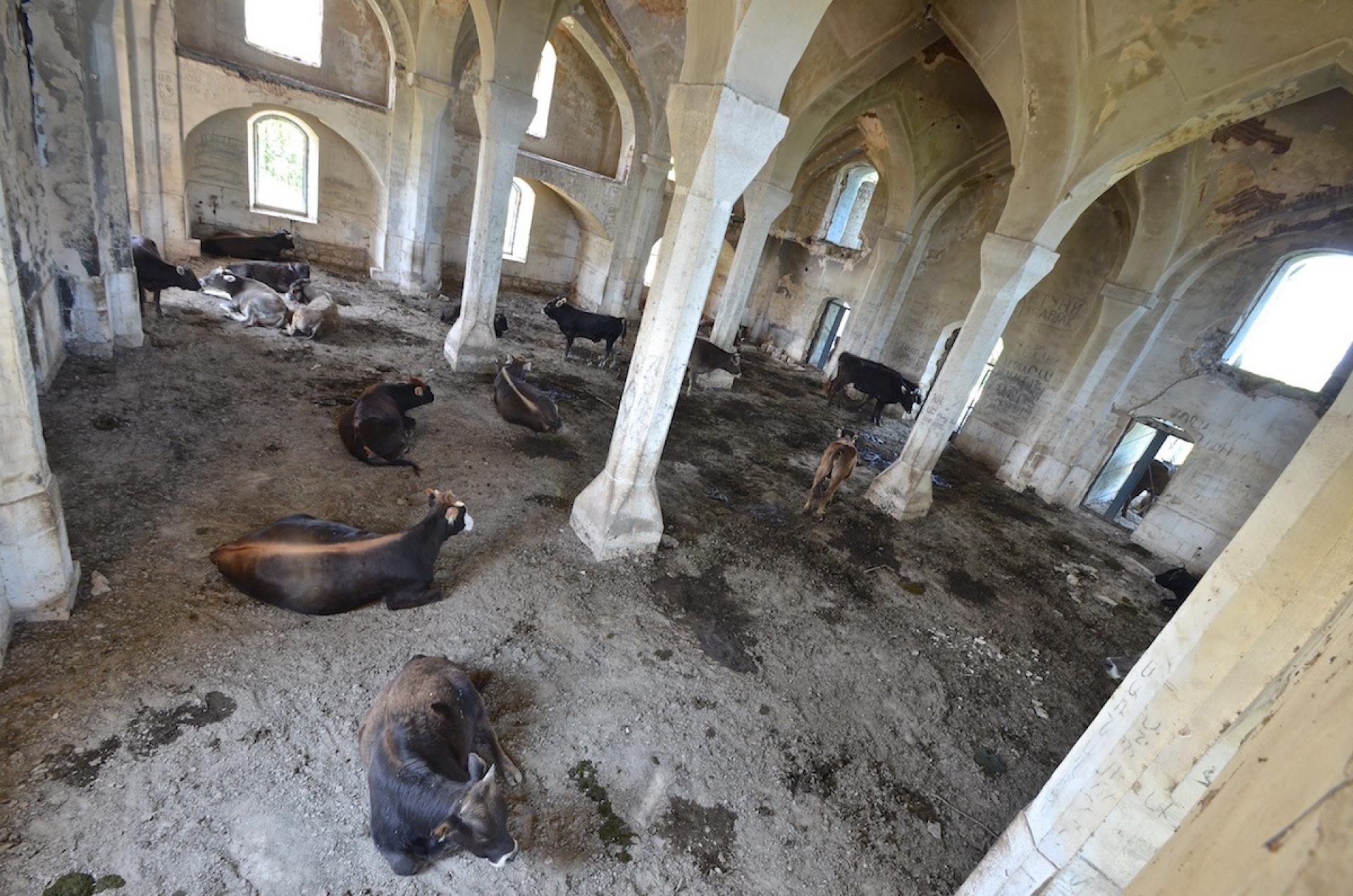 The ghost town of Agdam – raised during the Nagorno-Karabakh war in the 1990s – houses a solitary stone mosque. Once a fine example of 19th Century Karabakh architecture, it's now in a very sad state and filled with cattle.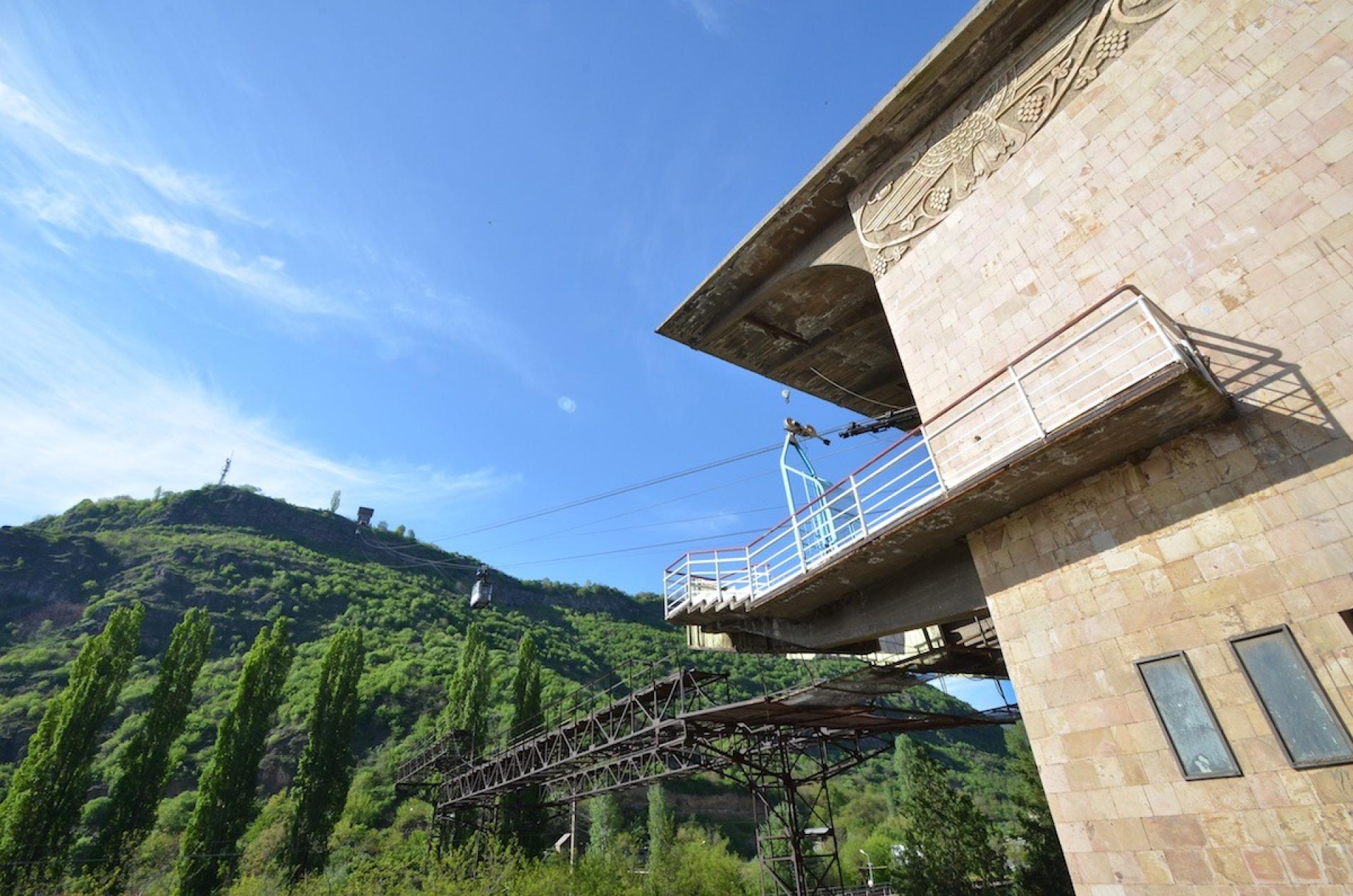 On the way back to Yerevan we visited Alaverdi, a grim copper-mining town that sustains one of the few Caucasian cable cars that's still in working order. The ride was picturesque, if a little terrifying.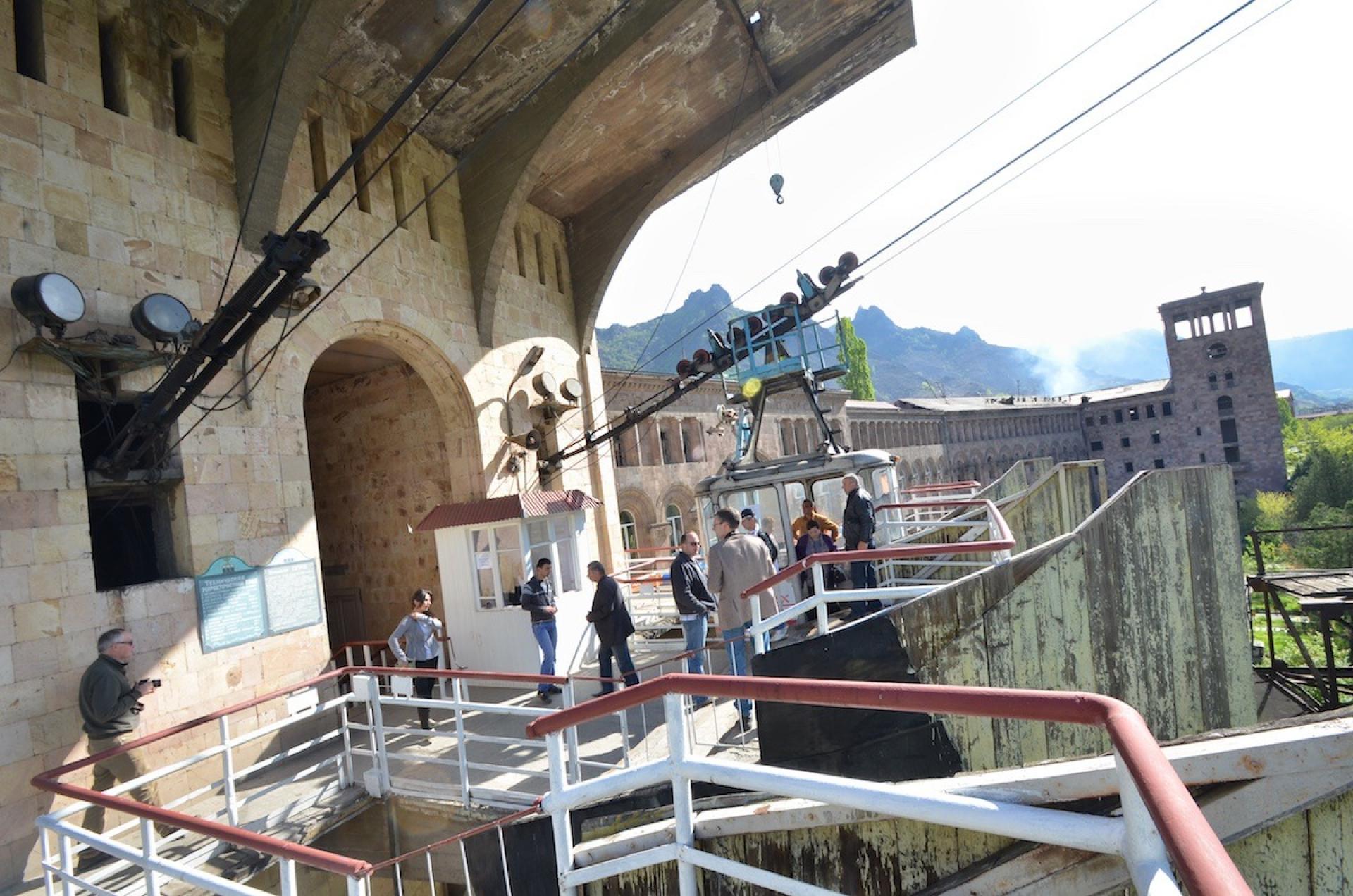 Next, we swung by Sevan to inspect the canteen of the Armenian Writers' Union – best known as the cover shot of the excellent book Soviet Modernism 1955-1991: An Unknown History.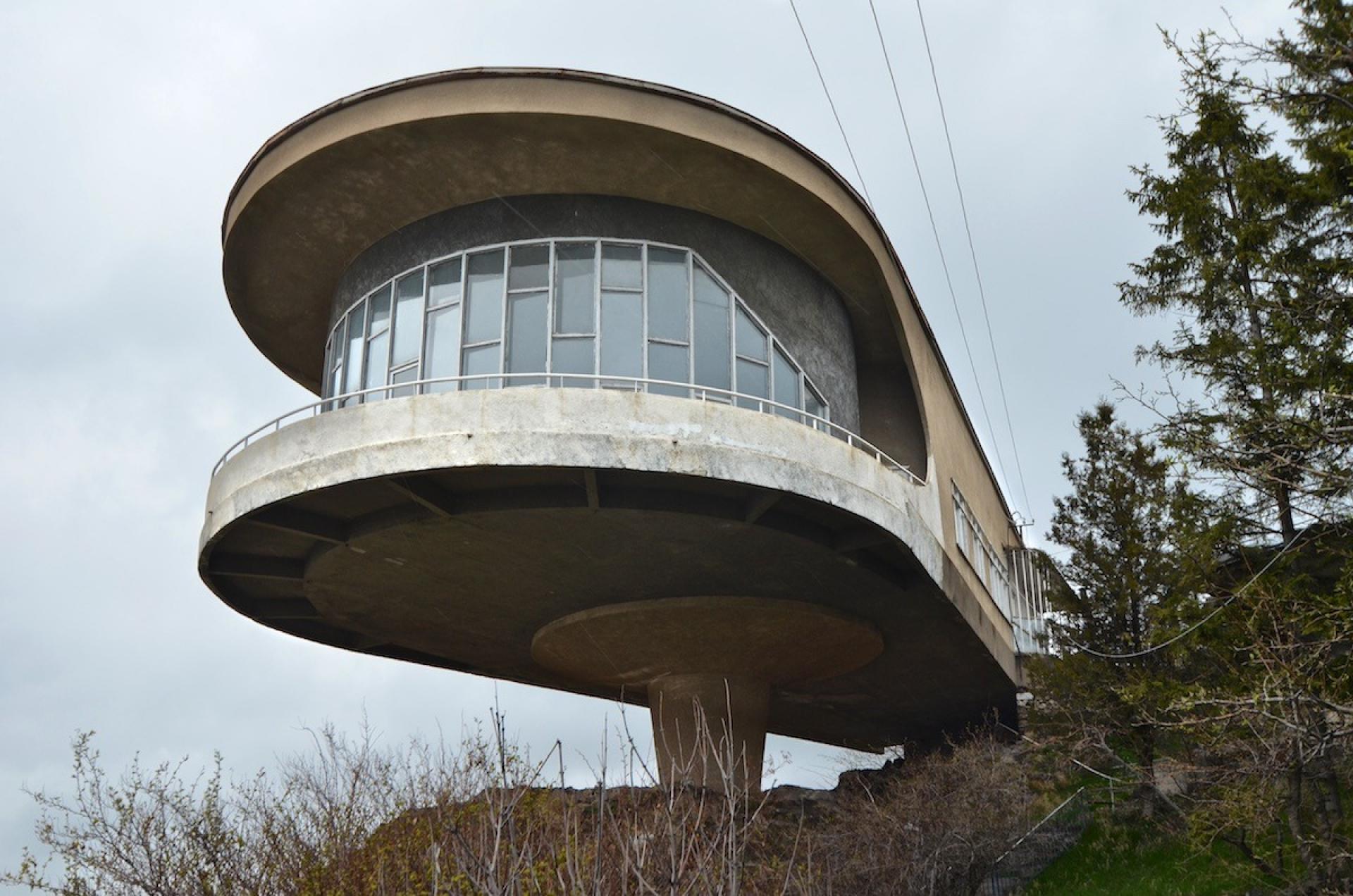 It was as striking and otherworldly as anticipated. Photographs don't do justice to its location. It hovers high and lonely on a rocky hillside, its 180° window offering a bleak panoramic view of Lake Sevan.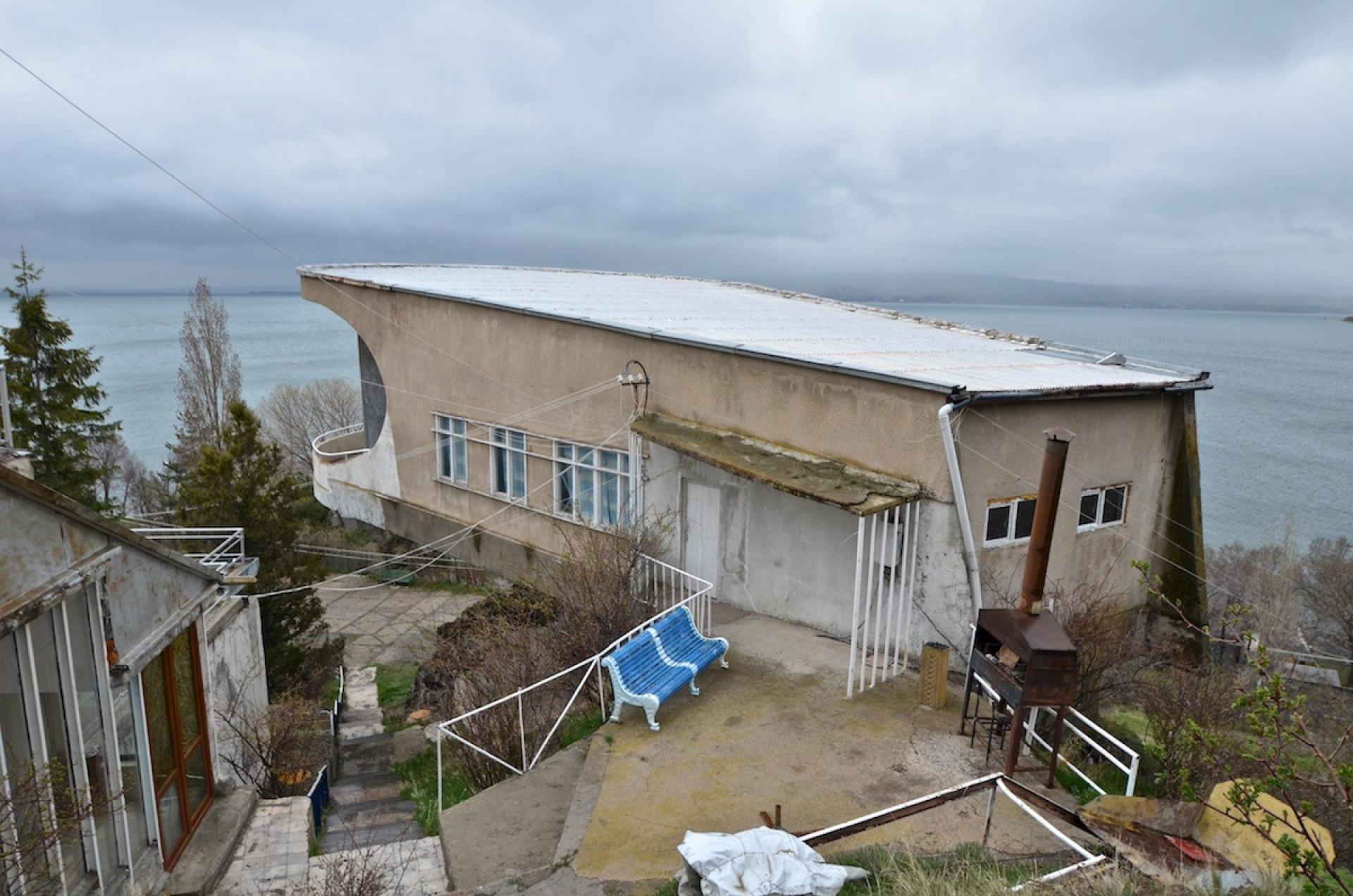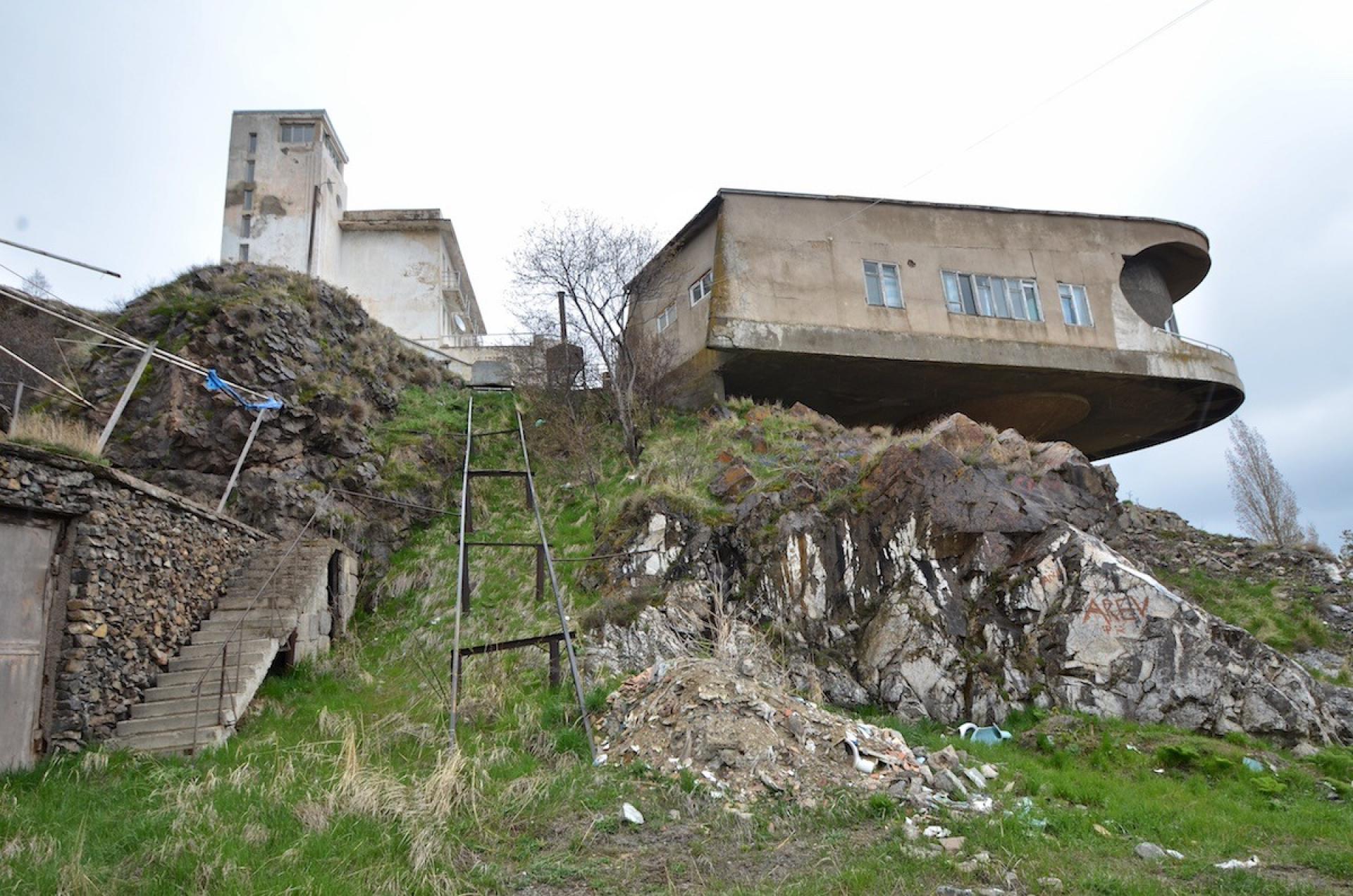 The best came last. Unless you travel overland from Georgia, it's more-or-less impossible to visit Armenia without passing through Zvartnots International Airport.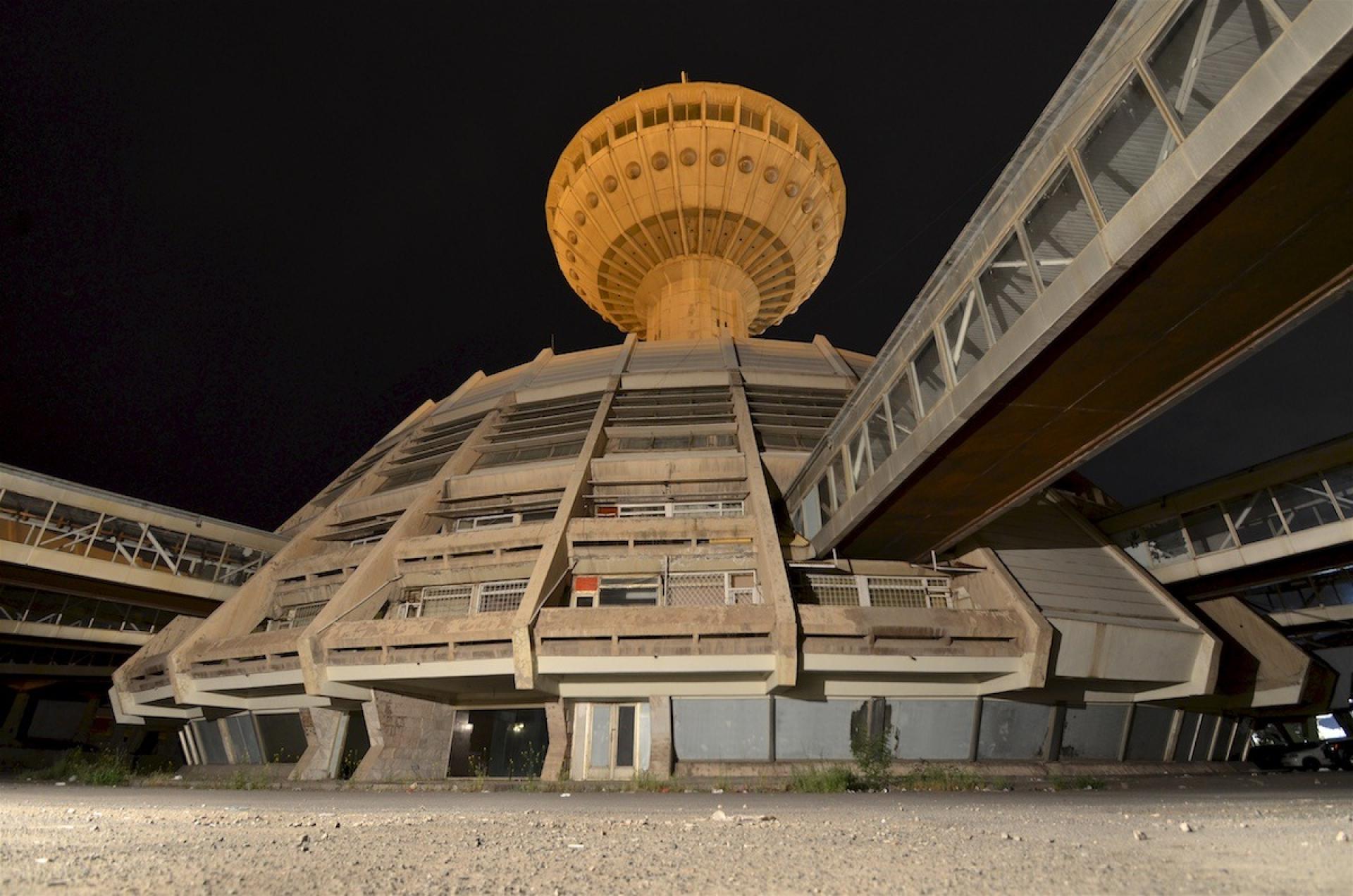 The new Terminal 2 (2006) is pleasant enough, but forgettably generic. The old Terminal 1 (1971), closed since 2011, is enormously exciting. It's a space-age concrete fantasia.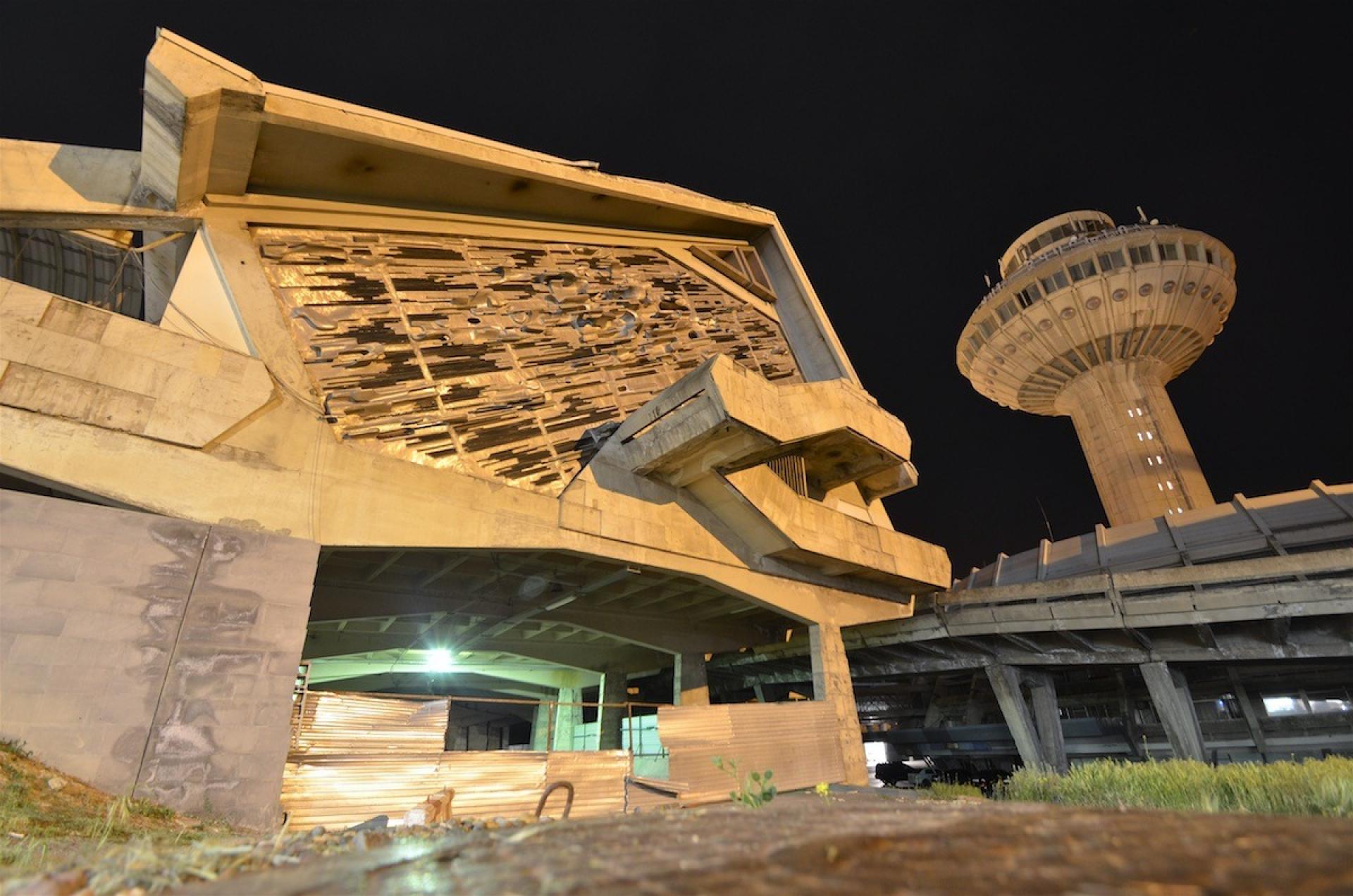 A flying saucer control tower sprouts from a rotund central check-in area, orbited by a ring of departure lounges connected by flying walkways. It was totally abandoned when I visited in the early hours of the morning, save for a few security guards who did a fine job of pretending I was invisible.
I spent two very happy hours wandering around unhindered and admiring its many thoughtful intricacies. Few buildings demonstrate so spectacularly what a disappointment the future has turned out to be.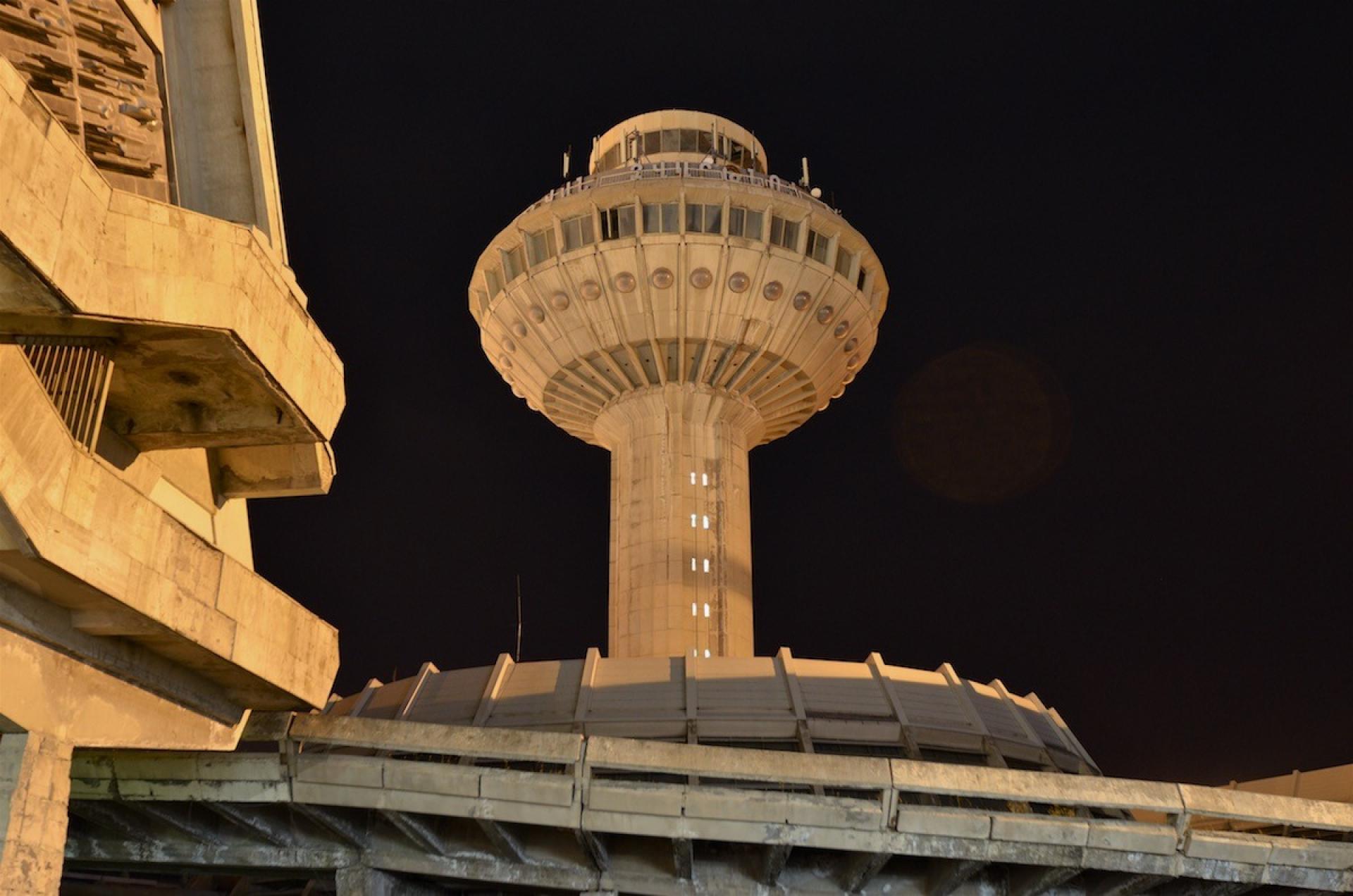 I suspect that security has now been heightened. If it hasn't, I'd urge anyone that finds themselves in the vicinity to go and have a poke around. Like most modernist architecture in Armenia, I fear its days are numbered.