Broken Wings
Today, the entire former Yugoslav territory is left without authentic poetics. With his skill and unusual gift to embody masterpieces of sculpture in public space Miodrag Živković created a opus for admiration, respect and gratitude.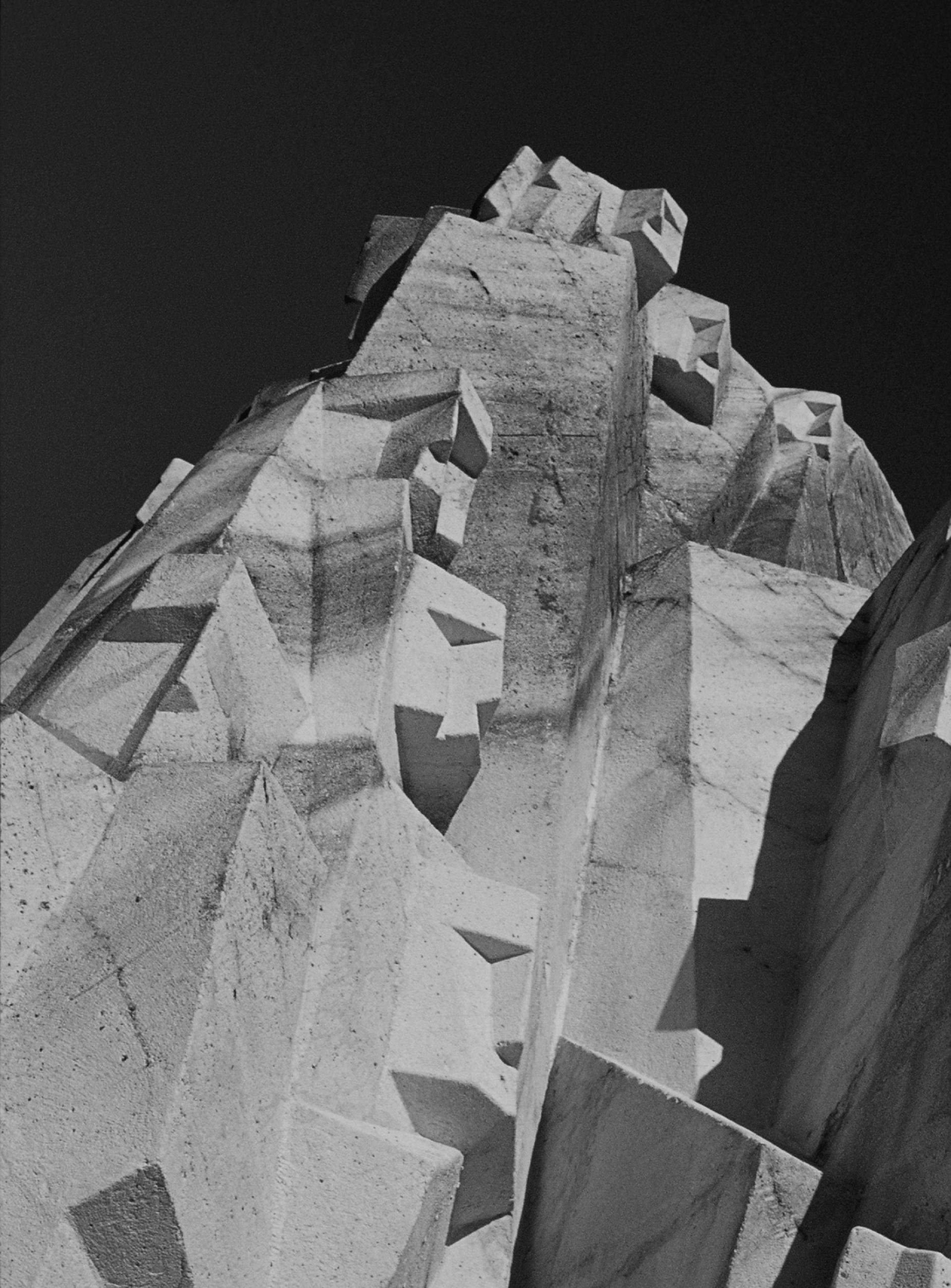 Živković created powerful public monuments and memorial complexes throughout the Former Yugoslavia, among which those in Šumarice, Kadinjača, Sutjeska, Prishtina and many others stand out.
In mid-March 2019 Gallery DESSA, ab-Architect's Bulletin magazine and Architectuul started the project Architecture. Sculpture. Remembrance. The Art of Monuments of Yugoslavia 1945–1991, where the curatorial team selected the number of monuments to be presented on the basis of high architectural and artistic value as well as the exceptional contemplative qualities of their spatial designs. The material for the exhibition was prepared in collaboration with experts, that is authors, photographers, and institutions from the former Yugoslavian region and beyond, which has also laid the foundation for future co-operation.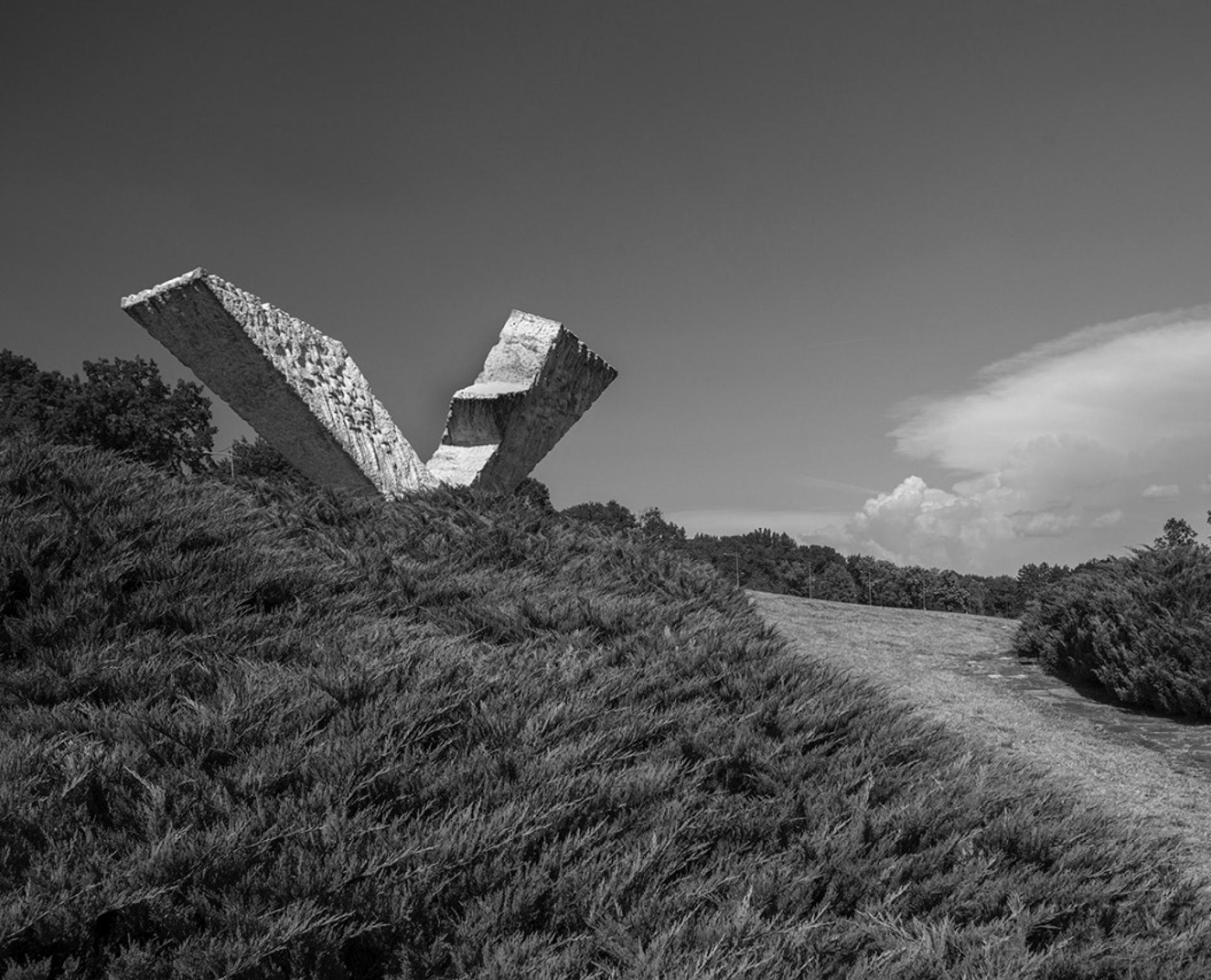 It was at the opening of the exhibition in Piran, when Jelica Jovanović from Docomomo Serbia delivered me a blue box with original Živković' slides for the exhibition in Ljubljana.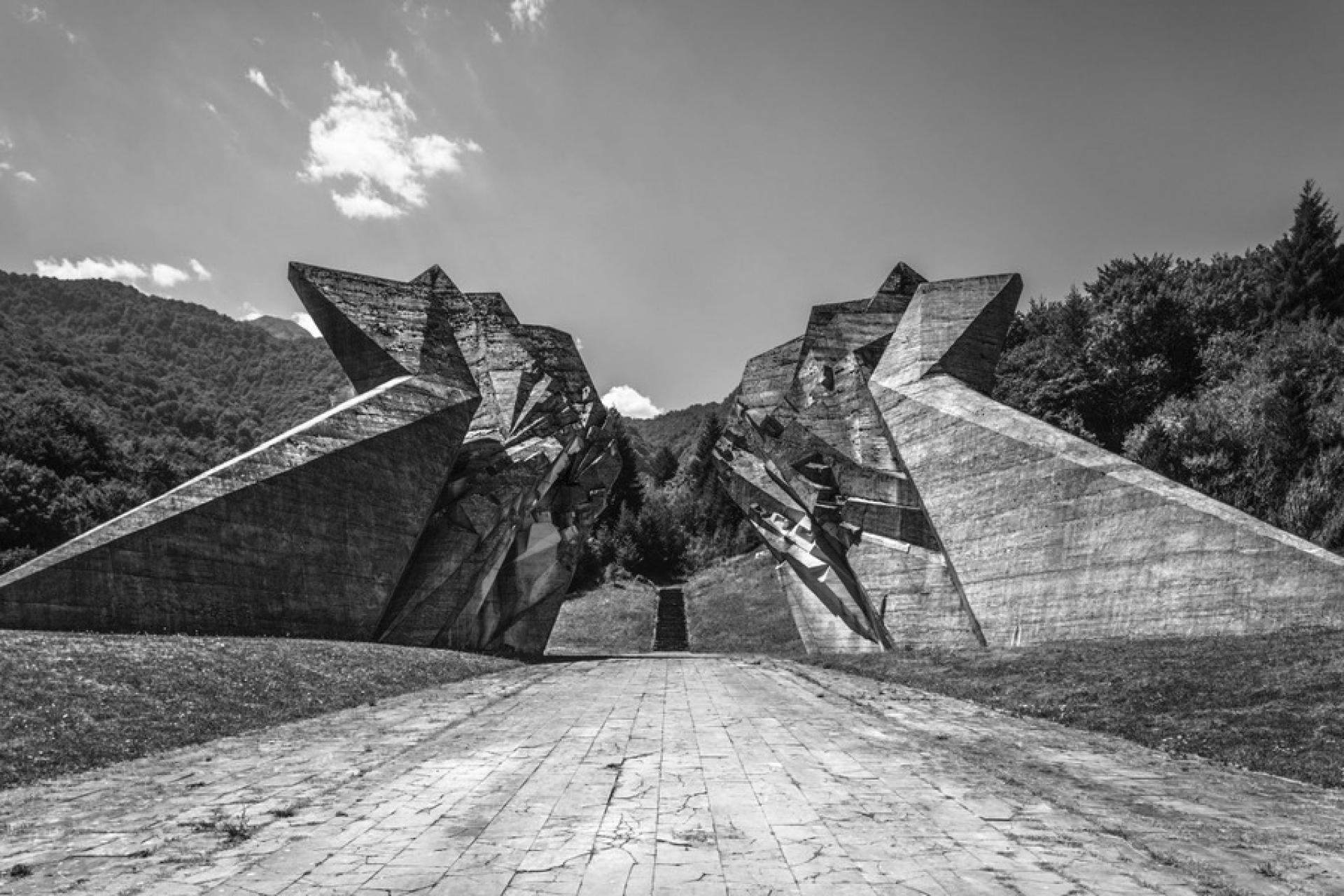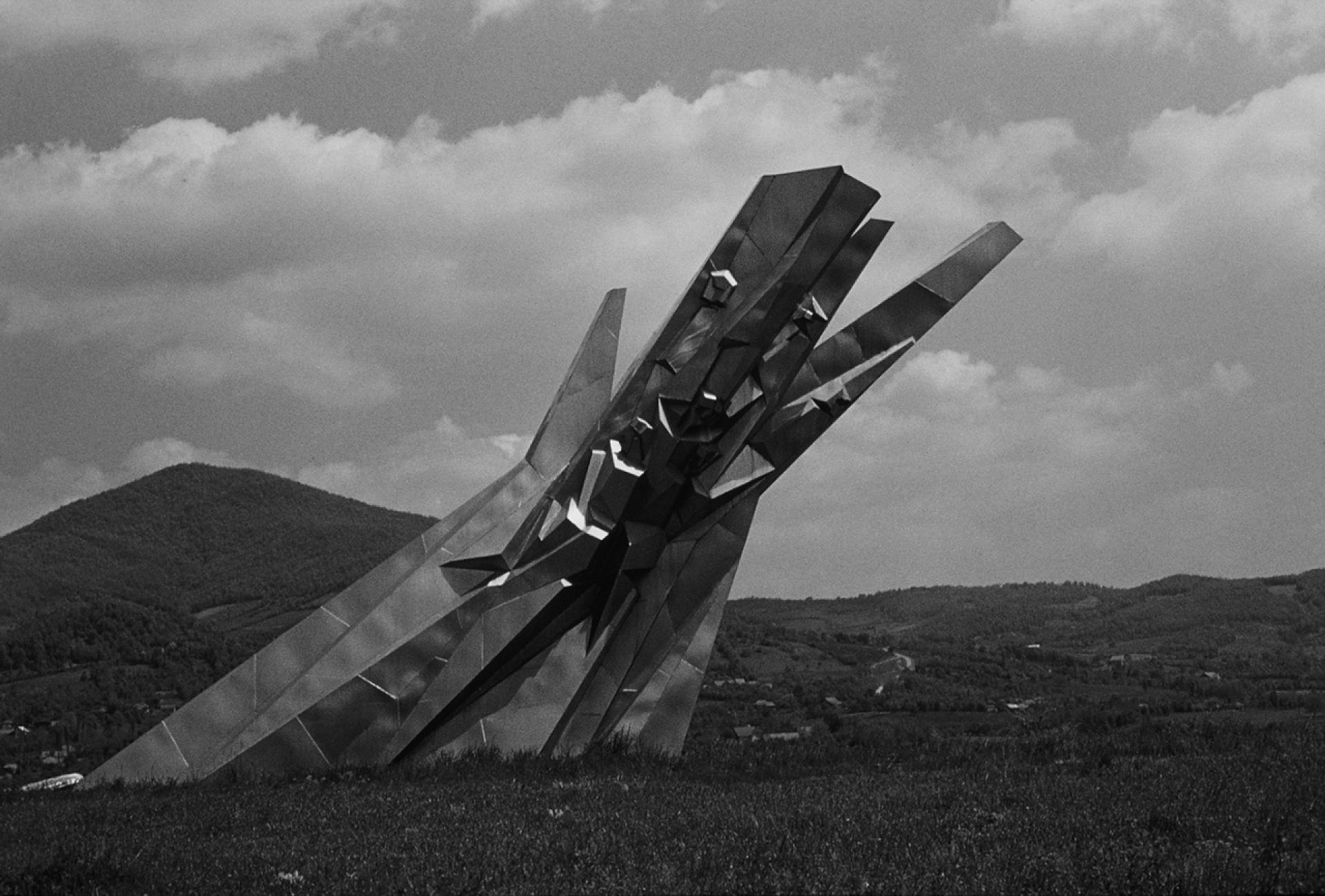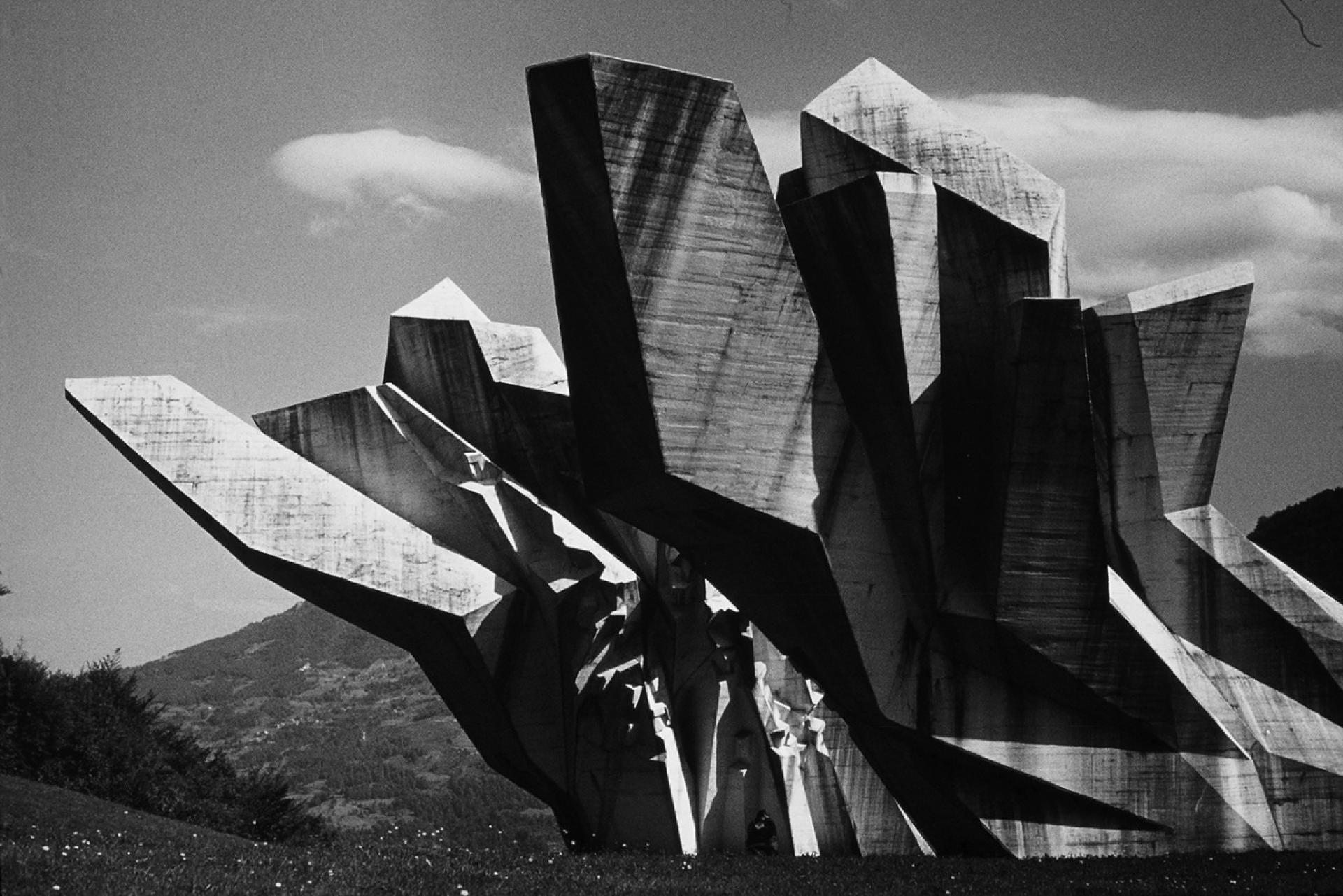 Miodrag Živković was part of the exhibition in the Yugoslavian pavilion at the 39th Venice Biennale in 1980 together with Bogdan Bogdanović, Dušan Džamonija and Slavko Tihec. Monuments to the victims of the People's Liberation Struggle stand out and through their extraordinary artistic language, they remind us of the dignity of human life and death. They are powerful markers of the once common state's public open space. Their unique architectural and artistic design has placed them on a field of timelessness, which is not constrained by geographic and cultural borders, age, race, or political views. Instead of the regime's symbolism, their creations combined both the present and the past as well as mystique, the elements of antique necropolises, ethnography, and spatial poetics. They shall be a remembrance, a reminder that something like that shall never happen again.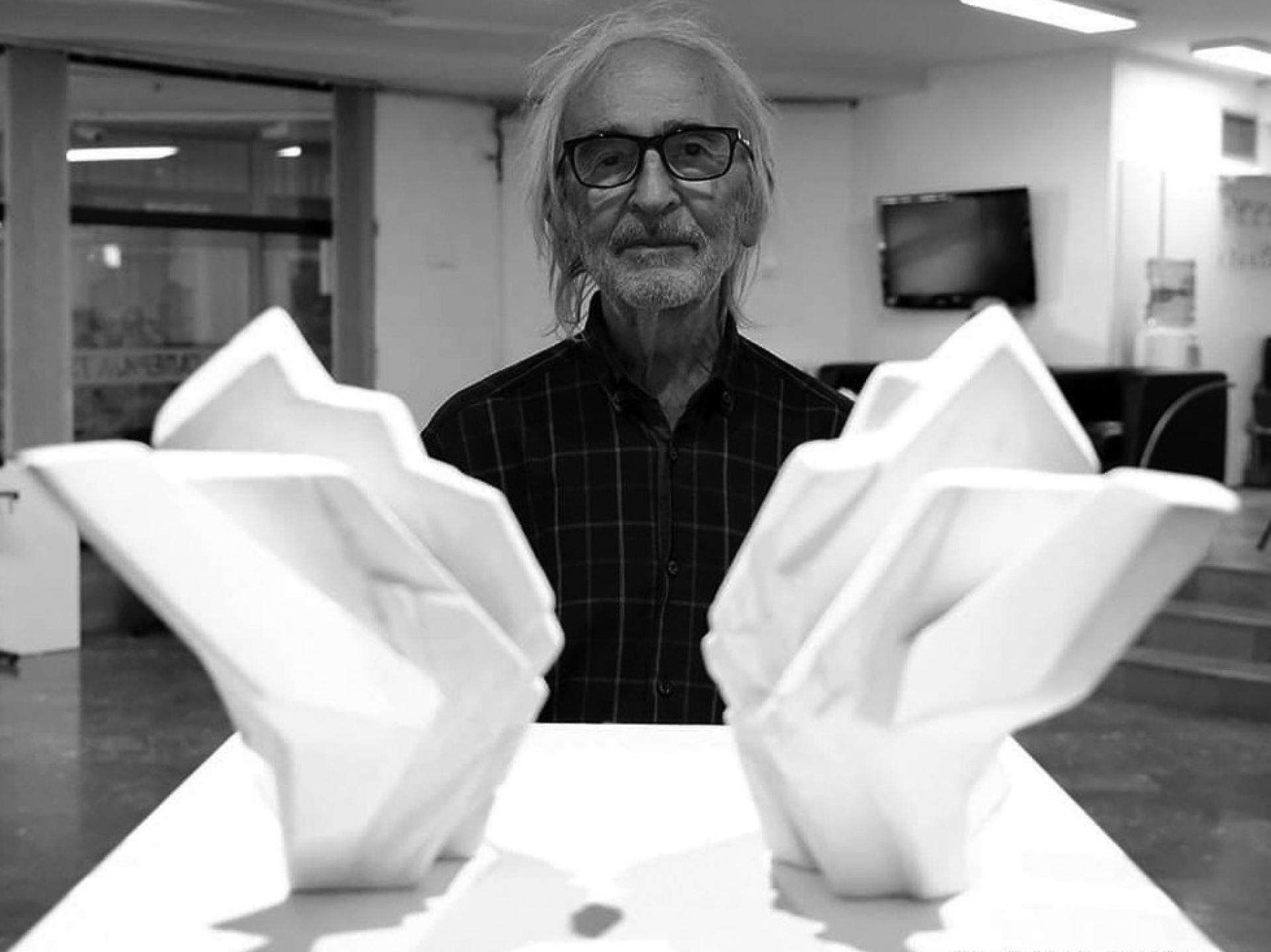 Today has left us a soul with the exceptional, progressive, and still-contemporary creative language. There are masterpieces of sculpture in public space he created in his opus for admiration, respect and gratitude.