Albania Unfinished
Albania has gone through a lot of cultural, economic, social and political changes in last 100 years. These radical changes have strongly affected urban planning and architecture. At the end of the Second World War Albania inherited a traditional popular architecture with private dwellings of one and two storey buildings with roof covered and fenced yards. For the first time, during the 30s and 40s, appeared in Albania some influences of the modernism architecture under the influence of Italian modern architecture at the time in which the Italians had decided to urbanize the existing centers. In this context, for the first time there was a tendency to clean up and simplify architecture as opposed to the previous overly-embellished neoclassical style.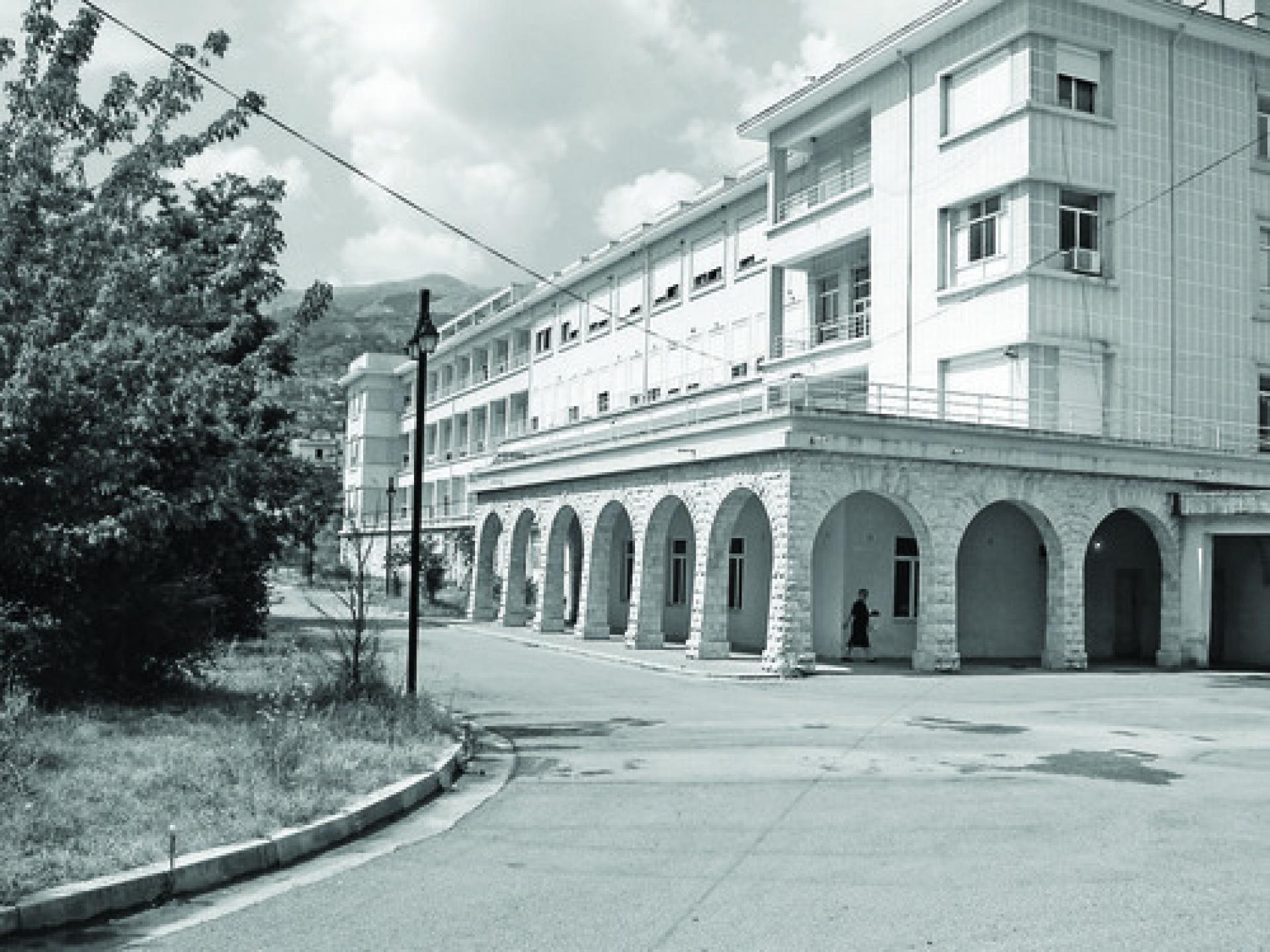 After the end of the II World War, in the early 40s, Albania passed into an isolated political regime for almost fifty years. As a result of this, architecture and urban planning principles were dictated by the state, which imposed strict rules and standards without leaving any room for architectural creativity. However, viewed retrospectively, we notice that many Albanian architects studying abroad have succeeded in creating an Albanian modern architecture despite the pressure of the dictatorial regime which prohibited Western influences. Architectural development at that time was well controlled by the state and it was more focused on the public buildings constructions, residential buildings of 3, 4, 5 floors in cities and one or two floors in villages.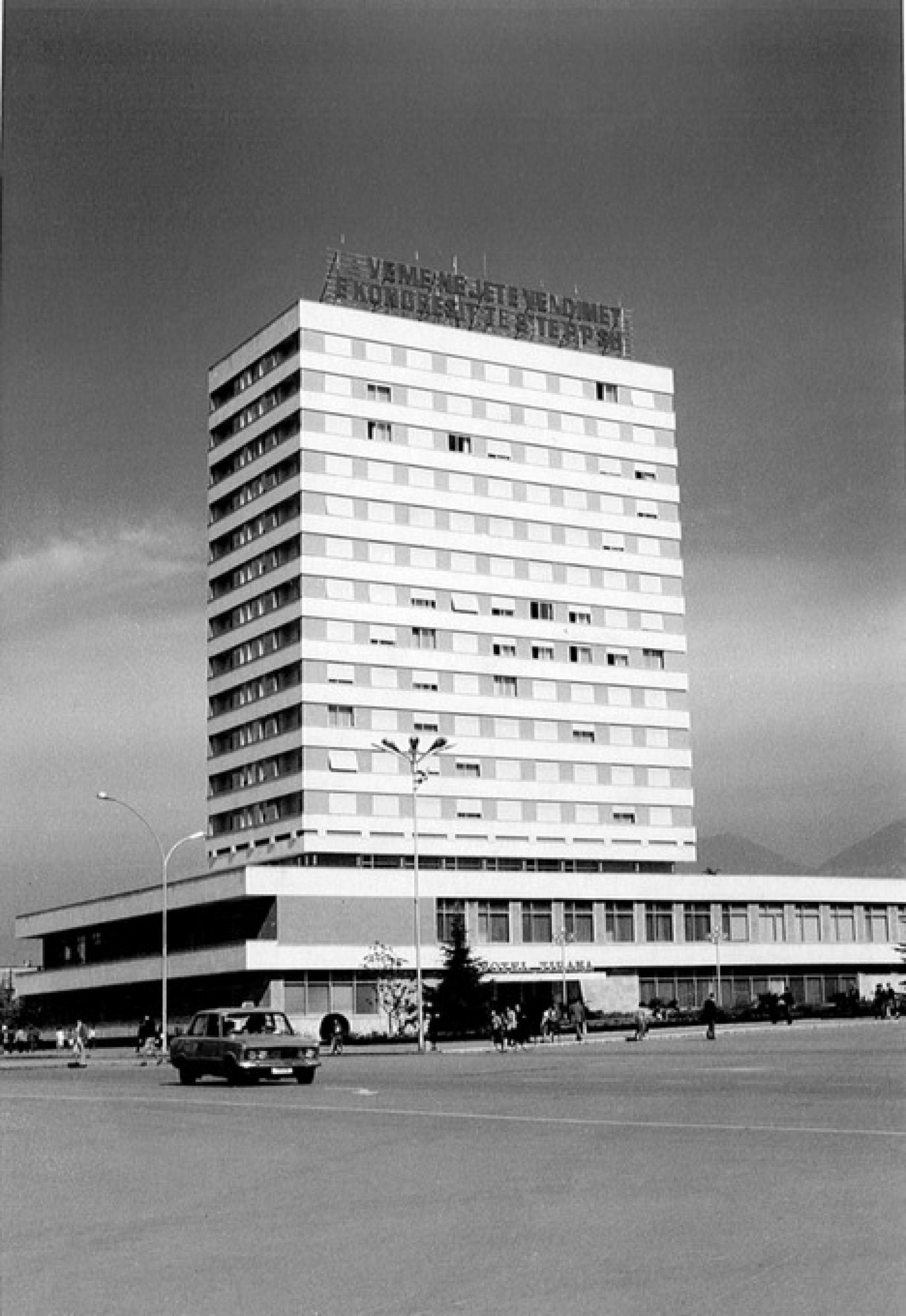 During the '90s, after the fall of the communist regime, Albania passed from a total control of the state into a free market economy. The transition period found Albanian state unprepared for the big requests for new constructions, which led to new informal and illegal buildings development. Because of the population growth over the past two decades in Albania and due to possible internal migration, the population was more concentrated in the large cities of the country. The construction sector was in these years the most profit business which influenced in a boom of new construction in the absence of urban planning which transformed the morphology of some big Albanian cities and their identity.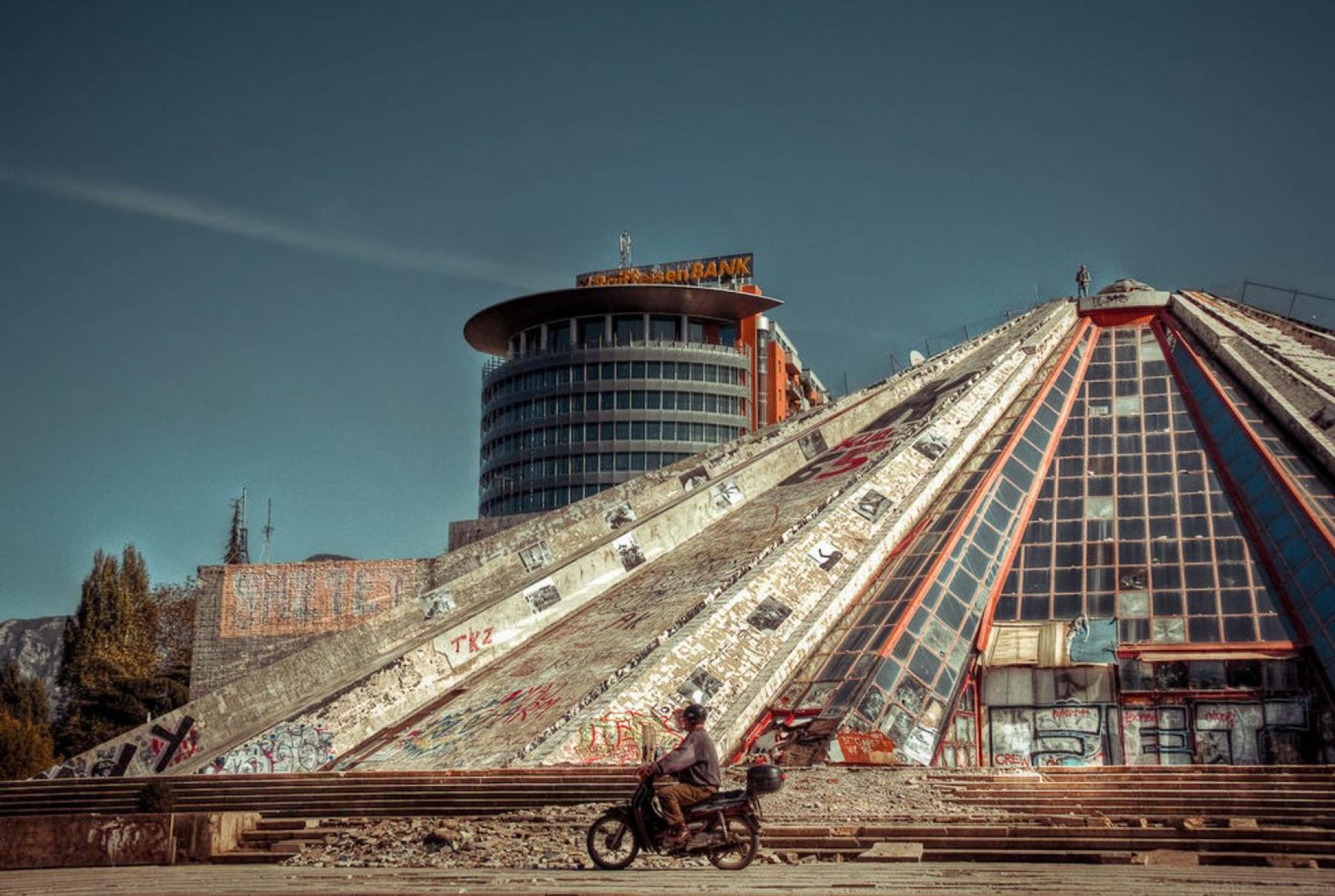 The exhibition aims to re-bring to attention Albanian architecture in these 100 years through the works of several important Albanian architects: Anton Lufi, Enver Faja, Petraq Kolevica, Kristaq Saatçiu, Qemal Butka, Skender Luarasi, Valentina Pistoli, Artan Raca, Skender Pavllo Luarasi.
Albania Unfinished on 1st of October, at 16.00 Opening of the exhibition, at 17.00 Public discussion, both at TEN Center, Tirana.
Participants
Etleva Dobjani (1984) and Dorina Papa (1983) (Curators), Vera Bushati (1946), Arben Shtylla (1953), Artan Raca (1964).
Etleva Dobjani (1984) was born in Kavaja, Albania. She had graduated with a bachelor degree on Polytechnic University of Turin in the Faculty of Architecture in 2006 and in 2008 she got a Master of Science degree in Architecture in the same University. During her studies she has been working in an architecture studio in which she engaged her practical experience and also as a demonstrator for a short period of time on Polytechnic of Turin. In September 2012, a Master degree in "Urban design and landscaping" at Polis University, Tirana. Currently she is a PhD candidate in Rome, La Sapienza in "Architecture, Theory and Project" Department. From 2008, for two years, she has worked at Metropolis architecture studio in Tirana and since her graduation in 2008 she is working as a lecturer at POLIS University.
Dorina Papa (1983) graduated in architecture in 2007 at "Gabriele D'Annunzio" University of Chieti with a thesis called "Recuperation and transformation of the urban voids in the medina of Tripoli, Libya". In 2010 she earned a Master degree in "Urban design and landscaping" at Polis University and actually is doing her research for PhD on the issue of interpretation of traditional architecture within modern design. From 2007 she has worked as architect in the public sector and as an external lecturer at POLIS University. Since 2012 she is Full time lecture at the POLIS University in Tirana.
Dr. Vera Bushati (1946)graduated in 1969 in Architecture at the Polytechnic University of Tirana. She earned her PhD graduation in 1982 at the faculty of construction engineer (FIN). She had specialized in "La Sapienza" (Rome) in History of Architecture and Restoration. She had been for many years Former Dean of the Faculty of Engineering and also in Polis University in architecture faculty. Since her graduation she has been designing and implementing several important architectural buildings in Albania and abroad, Kosovo, Lebanon, Congo etc.. She is the author of several books and scientific articles in the field of architecture, reference participating in congresses and international conferences, Berlin, Athens, Vienna, etc.
Dr. Arben Shtylla (1953) graduated in 1975 in the faculty of architecture in the Polytechnic University of Tirana. He earned his PhD graduation in 1987 at the faculty of construction engineer (FIN). He had specialized in Polytechnic of Milan and Torino in Technology of Architecture. He has 40 years of experience in the architecture design of several works of different typologies, in many cities of the country. He founded "Sasha" design studio in 1991, and for more than 20 years he has collaborated with a number of foreign partners for international projects and studies, funding of the World Bank, the European Community, etc. Besides project work, since 2008 he gives his contribution as lectures and chief of "Human and applied Sciences" Department in Architecture Faculty in Polis University. He has published several articles and scientific studies on architecture, and has referred into many international conferences in Milan, Venice, Loussane.
Artan Raca (1964) graduated from Civil Engineering Faculty of Tirana with a Architecture degree in 1987. He has worked until 1993 as an architect near the Institute of Construction of Urban Design Studies, Tirana. After that, he established the studio Raça Arkitektura based in Tirana and began his career as freelance in the field of architecture and architecture design, activity that continues until today. Since 2013, he has been a visiting professorat Faculty of Architecture, Polis University. Among 120 projects realized, the most important are the collective housings, such as the "Yellow Palace"in the street Hoxha Tahsin, which was nominated for the European Award Mies van der Rohe 2013 in Barcelona. He takes active part in the architecture life and debate with several articles published in newspapers and periodicals on architecture. Some of his works have been praised and highlighted by different international professional magazines in the recent years. The "Yellow Palace"was chosen in 2008 to be the front page of the professional architecture website Europaconcorsi. Selectedworks were analyzed in the book of Andrea Bulleri: Suspended Contemporaneity, QUODLIBET STUDIO 2012, Italy, as well as in magazines AREA 118, and Paessaggio urban – Urban Design 6/2011.