We Need It - We Do It
The title "we need it – we do it" of the Croatian pavilion at the Venice Biennale of Architecture 2016 is presenting a shared project between Dinko Peračić, Miranda Veljačić, Emina Višnić and Slaven Tolj. Project considers the independent, spatial and cultural cases of three Croatian cities, each of which adopts an experimental and collaborative design approach to existing, partly abandoned and unfinished buildings.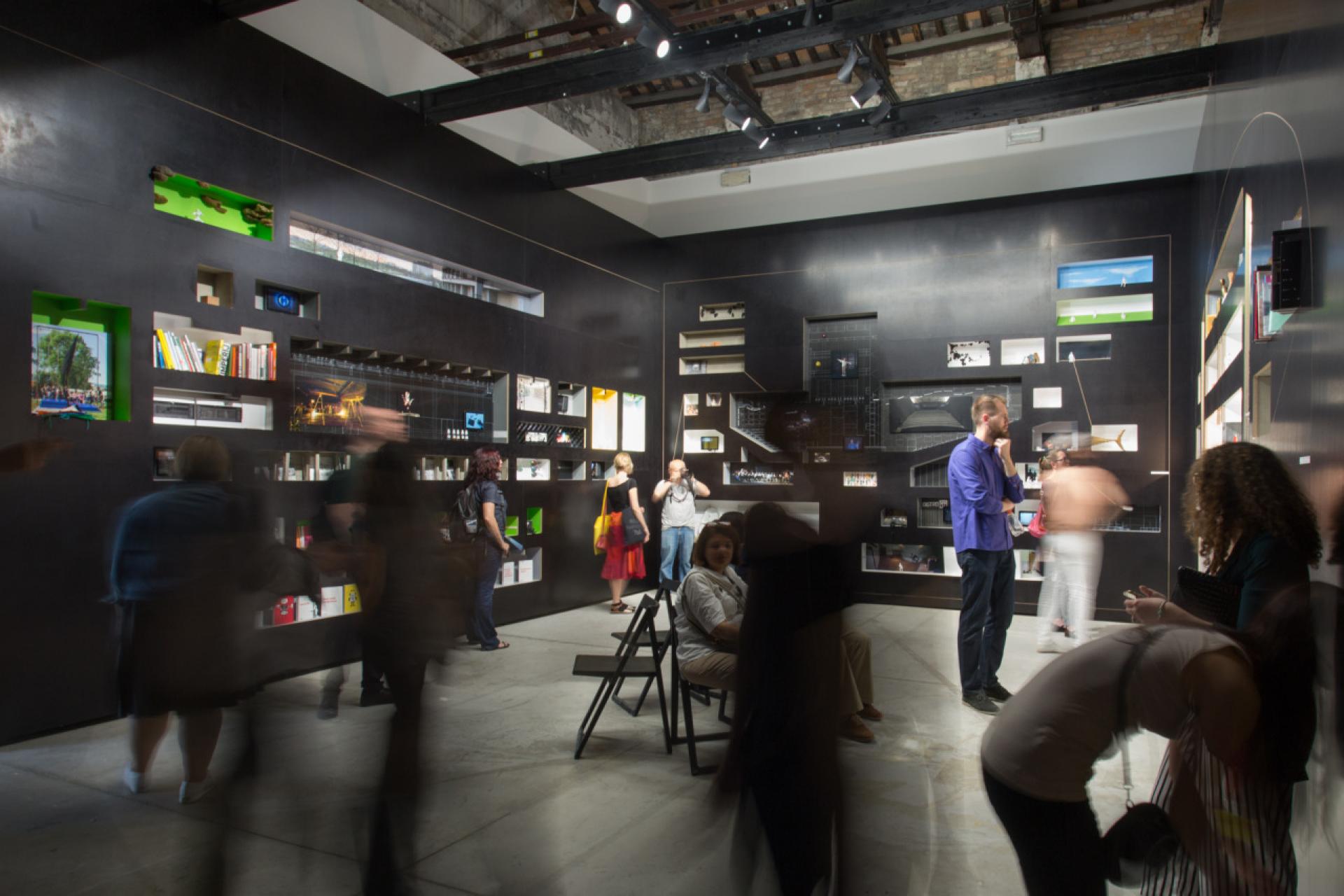 The three projects are defined as cases that exemplify materialized "acting on the front" in the cities of Split, Rijeka and Zagreb (The Youth Centre in Split, POGON – Centre for Independent Culture and Youth in the Jedinstvo factory in Zagreb and The Museum of Modern and Contemporary Art – H building in Rijeka). They create three walls at the Pavilion at the Arsenale where each is a scale model in section of a particular building with the content they have produced and could produce in the future. In relation to this, the authors included artists works and other cultural initiatives, with the aim of showing their own visions for these buildings.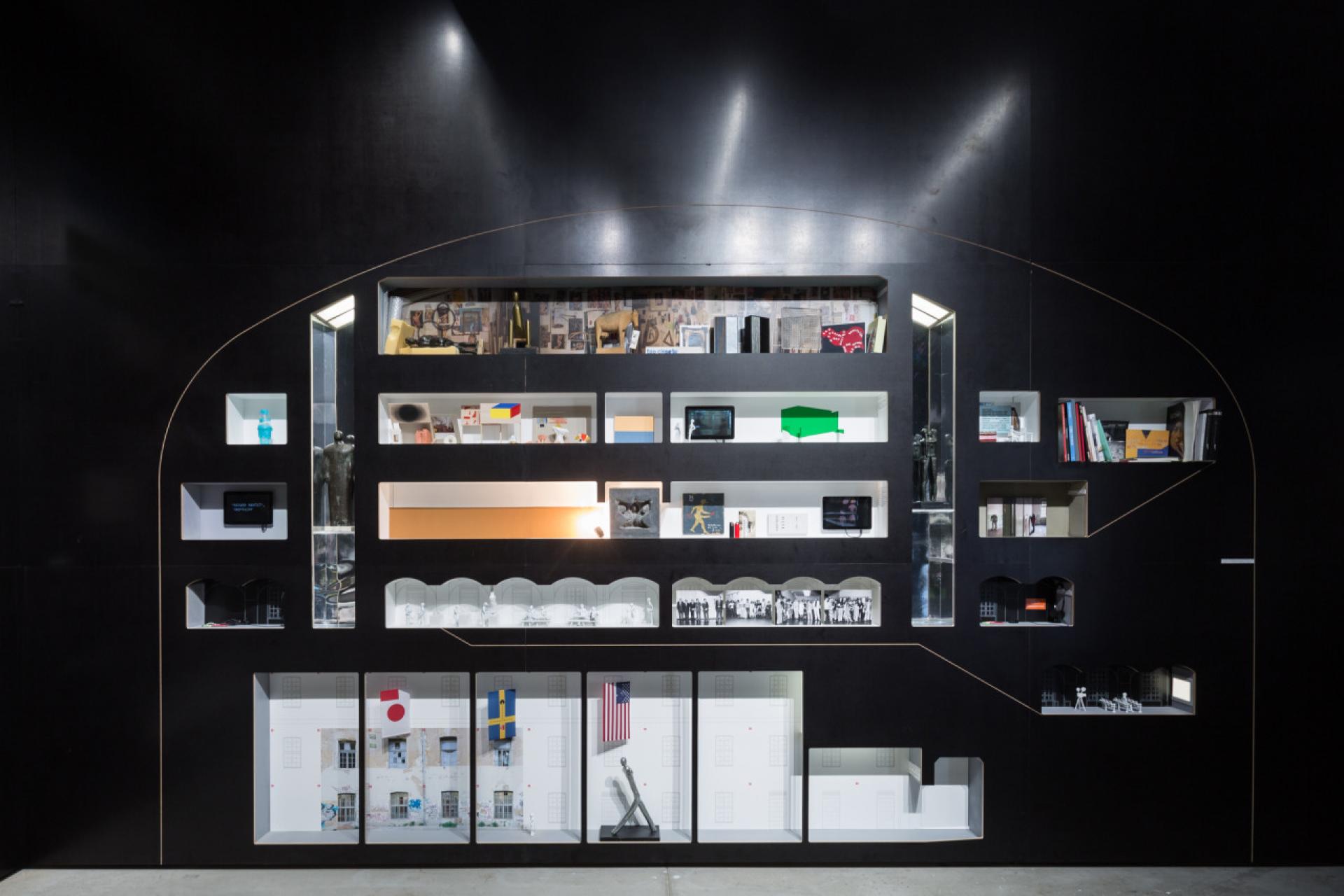 The project is experimenting with existing buildings and proposes them as spatial resources of freedom and reuse for all kinds of artistic and social actions that happen in the open spaces of social-spatial interaction and inclusion. Here architects have many roles beyond the traditional and almost out-of-date role of exclusive space designer. Being architect and working on abandoned, often ugly and "distorted" vacant buildings transforms the figure of the architect into organizer of events, cleaner of accumulated garbage inside the building, negotiator with city administrations and mediator among many different groups of citizens and their interests.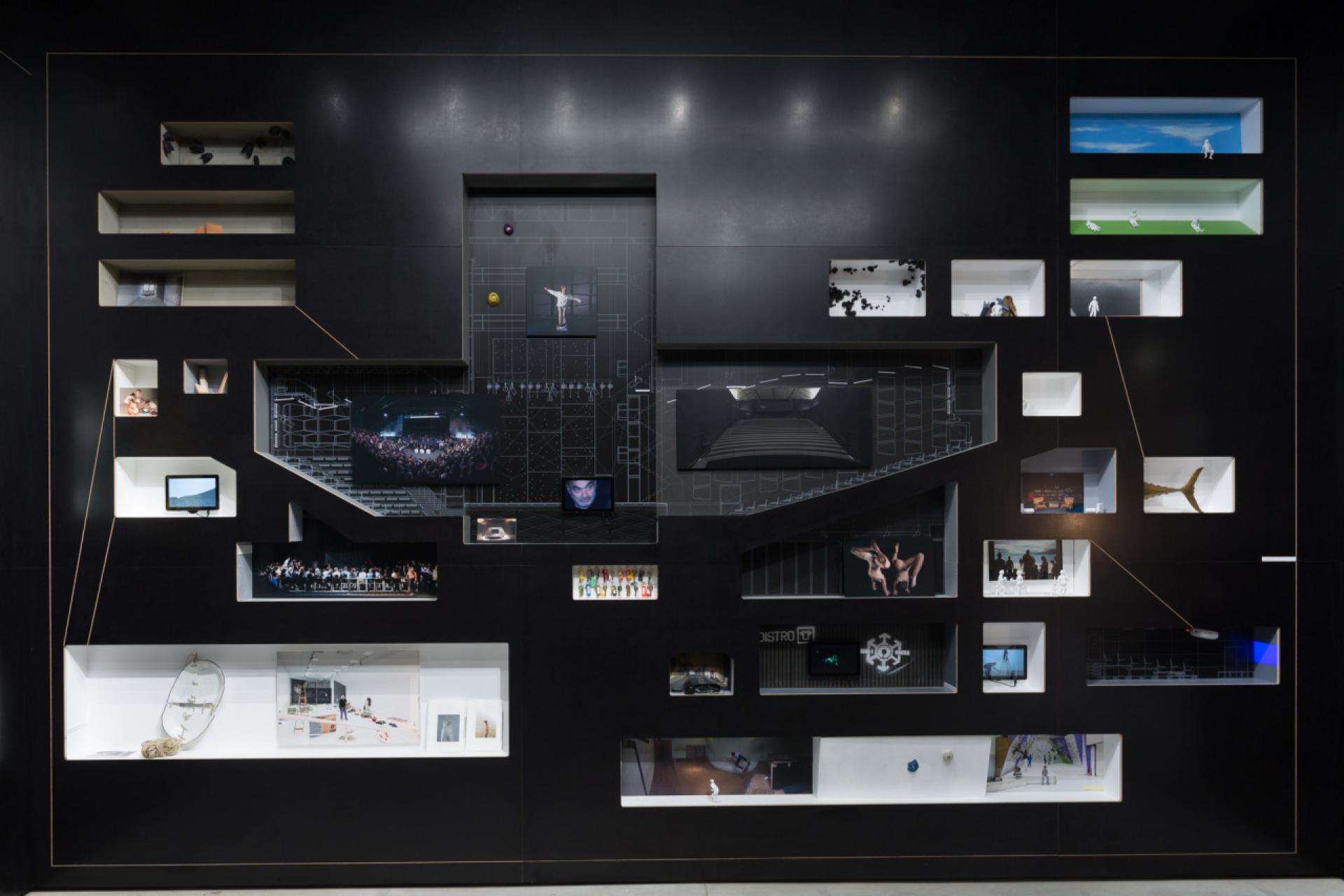 This particular, hybrid architecture, made of ruins and recycled objects, is often the subject of urban and architectural failures, scenes of speculative "participatory processes" and, in many cities, such as in Berlin or Paris, initiators of gentrification processes. In relation to this, "we need it – we do it" is a project that is, at the same time examining how we can work on similar projects, also showing the possibility of a collaborative approach. It allows thinking of the city among ordinary citizens, cultural and artistic projects and city administrations, through the reproduction of mentioned spaces; and it includes their past, present and future on many different levels: social, cultural, political, economical and finally esthetical. It is also trying to show that the continuity of these projects is possible only when projects includes all parties.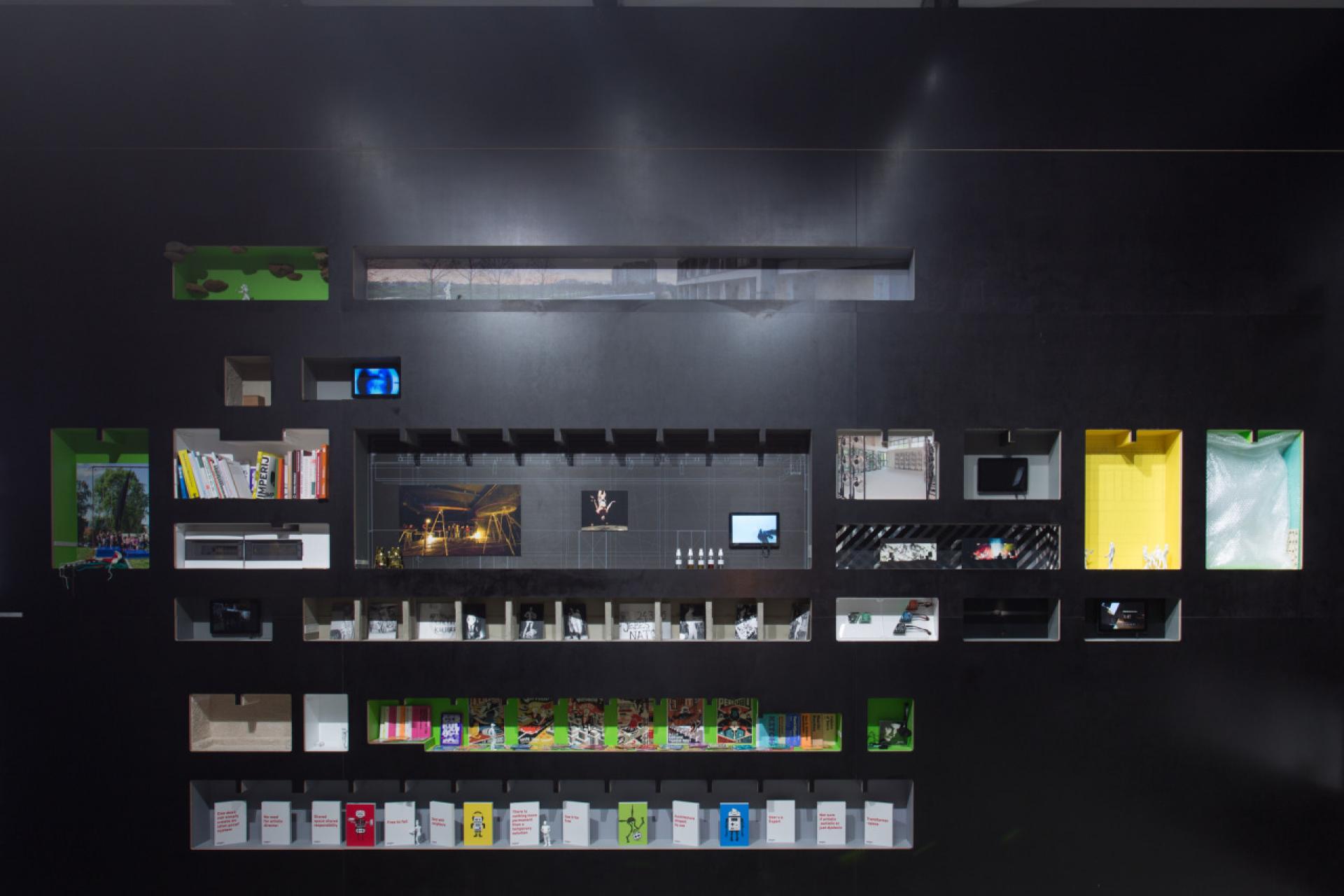 To complete a review of the Croatian Pavilion, I talked with Ana Dana Beroš, architect, curator and one of the selectors of the projects and Miranda Veljačić, Dinko Peračić, founders of Platforma 9.81 - architects and members of the team of the project.
AP (Armina Pilav): Why did you select "we need it - we do it" as a project to represent Croatia at the Venice Biennale of Architecture?
ADB (Ana Dana Beroš): Following the theme of "Reporting from the Front", and in the wake of the refugee crisis and the formation of the Balkan route last autumn, the entire jury chose the project "we need it - we do it" for the "front" that we are facing and fighting for so many years in Croatia, as in any other post-transitional society. It is the front of the independent cultural production, self-organization of society of equals, empowerment and inclusion. Platforma 9.81 has been consistent, authentic, in such endeavors of "social transformation within/of the architectural framework", significant abandoned buildings from the past, for more than 15 years.
AP: What are the positive or eventual negative interactions of these projects with the cities of Rijeka, Split and Zagreb?
ADB: Still, in our context, architectural projects of social reconstruction such as Pogon, Dom mladih or Rikard Benčić could be seen as "affordable utopias", instead of examples of new cultural institutions in practice. However, it has a positive side, in the current lack of a "gentrification ghost" that follows similar cultural projects, omnipresent in the Western urban environment.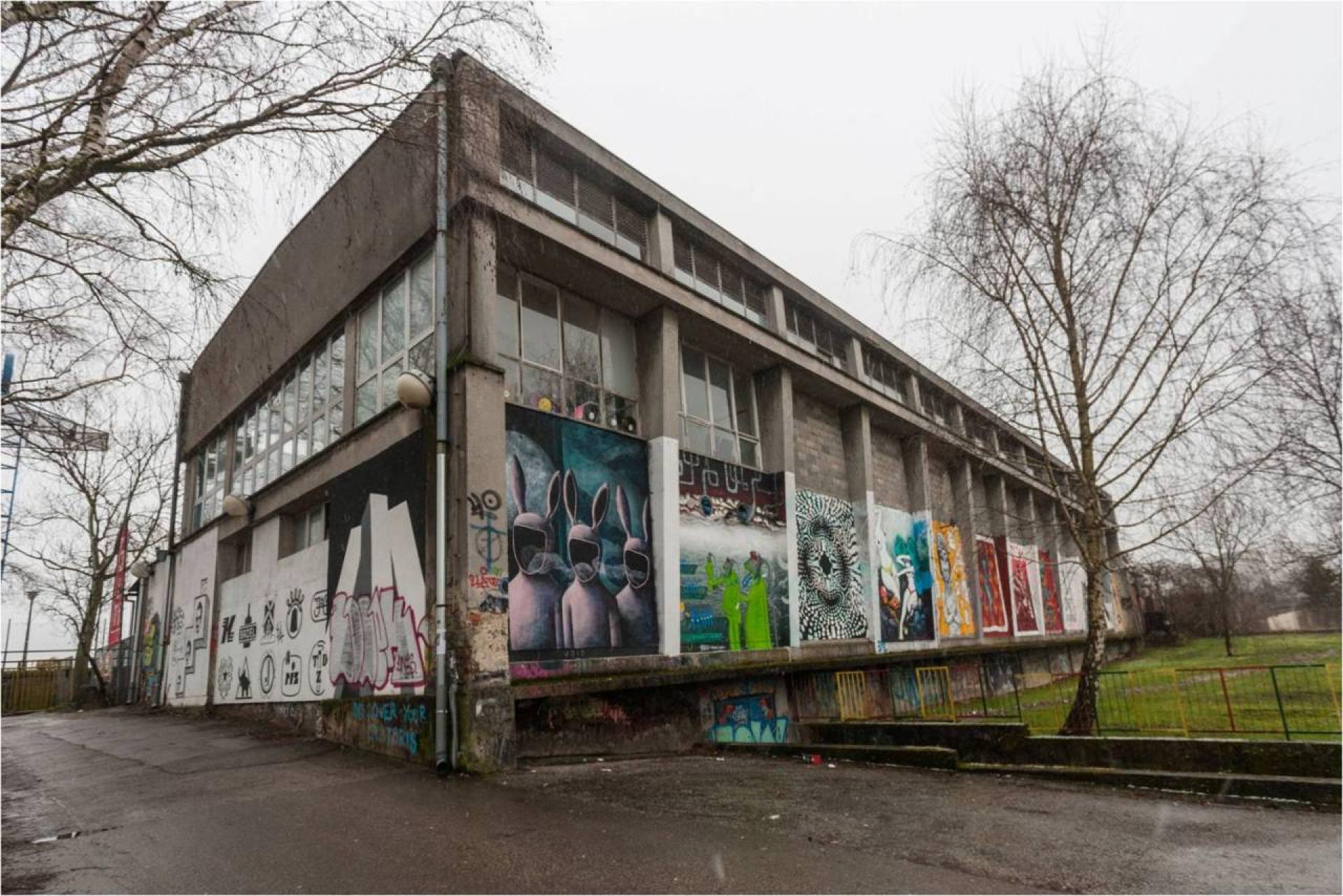 AP: You, Miranda and Dinko with other authors show that a collaborative approach in architecture is possible and necessary, where 'I architect' becomes 'we architects', can you describe how this design approach can contribute to the overall architectural scene in your country and bring changes in its thinking about the city?
DP (Dinko Peračić): Architects too soon switch on to thinking about the final result, on the finished built structure: signed, photographed and published. When doing so, we miss many chances for making decisions about processes in physical space. We are trained to be focused on authorship, responsibility and control, and don't see the opportunities that can emerge from putting the live content of buildings in front of their form and function. It's an interesting moment when you defocus from making forms and solving given tasks, and get involved in the socio-spatial process you work for. When you realize that the project is not only to deliver the design but also to connect opportunities, support users and shape their values, the field of architecture suddenly expands. You are not any more only a beauty-maker, but a companion in the adventure of content development: the one in charge of its spatial component. You recognize that it's not any more the position of being alone doing a certain design, but having a specific role in a group which has a certain wider aim. It's the moment when the 'WE' appears. This position releases the potential of architecture. The knowledge and skills that it contains become useful in broader fields. Architects get involved in problems and processes, and not only in designs. I see so many open questions and situations that architecture can give an answer to, but it can't do it alone. It needs to "get dirty", and work with users and decision makers.
AP: In your text Live Architecture published in the catalogue of your exhibition, you are open to rethink and check your methods of work as an architect? Can you give some examples related to these projects and describe how do you do this?
DP: As first, we didn't wait for the client's terms of reference to start these projects. We have recognized the situation where many cultural initiatives need space for their development and spatial resources stand abandoned or problematic. In the case of the Youth Centre in Split, we came up with the proposal of: how to reorganize the building, so that it can be used as soon as possible; how it can be adapted to the scale of the programs that we knew are possible; and how the space can be improved step by step, without a large amount of money, to finish this large public venue. Nothing would have happened if we had only delivered the architectural proposal. Instead of that, we were involved in structuring relationships between initiatives, fundraising, looking for opportunities, helping to solve some ongoing problems and even creating our own cultural programs. Step by step, together with others, we managed to preserve and develop the activities in this building and improve their spatial conditions. It's not really a beautiful building, but it's living and growing.
The project functions on two frequencies. There is an overall design that serves as a tool for fundraising and political pressure, but also as an orientation map for small ongoing improvements. In parallel, many small interventions are being made, to make this space better from year to year. This condition allows the initiatives to grow organically with the building. The built structure preserves the sense of freedom and openness that is so inviting for artists and cultural workers. The challenge is to make it fully fitted but permanently unfinished: open for future interventions and modifications.
The Museum of Modern and Contemporary Art in Rijeka has a long history of waiting for a proper space where it could develop its activities. The Head of the Cultural Department and Slaven Tolj, director of MMCA invited us to help them move into an abandoned factory using the same method that we had tested in the Youth Centre in Split. For the very limited budget, we are "occupying" a part of the building and we are moving within the Museum's core content: gallery, entrance hall – meeting place and staff offices. In the next steps, we will extend it to further spaces, and improve the ones we are preparing now. After that, a fully featured Museum, with its depots, workshops and larger galleries, will be arranged in the existing spaces that will be additionally connected. We are prepared for changes to the project during the process, as we have already modified several times the plan for initial intervention. Our architectural role is to ensure that the building remains responsive and supportive for dynamic social and cultural processes that the Museum develops.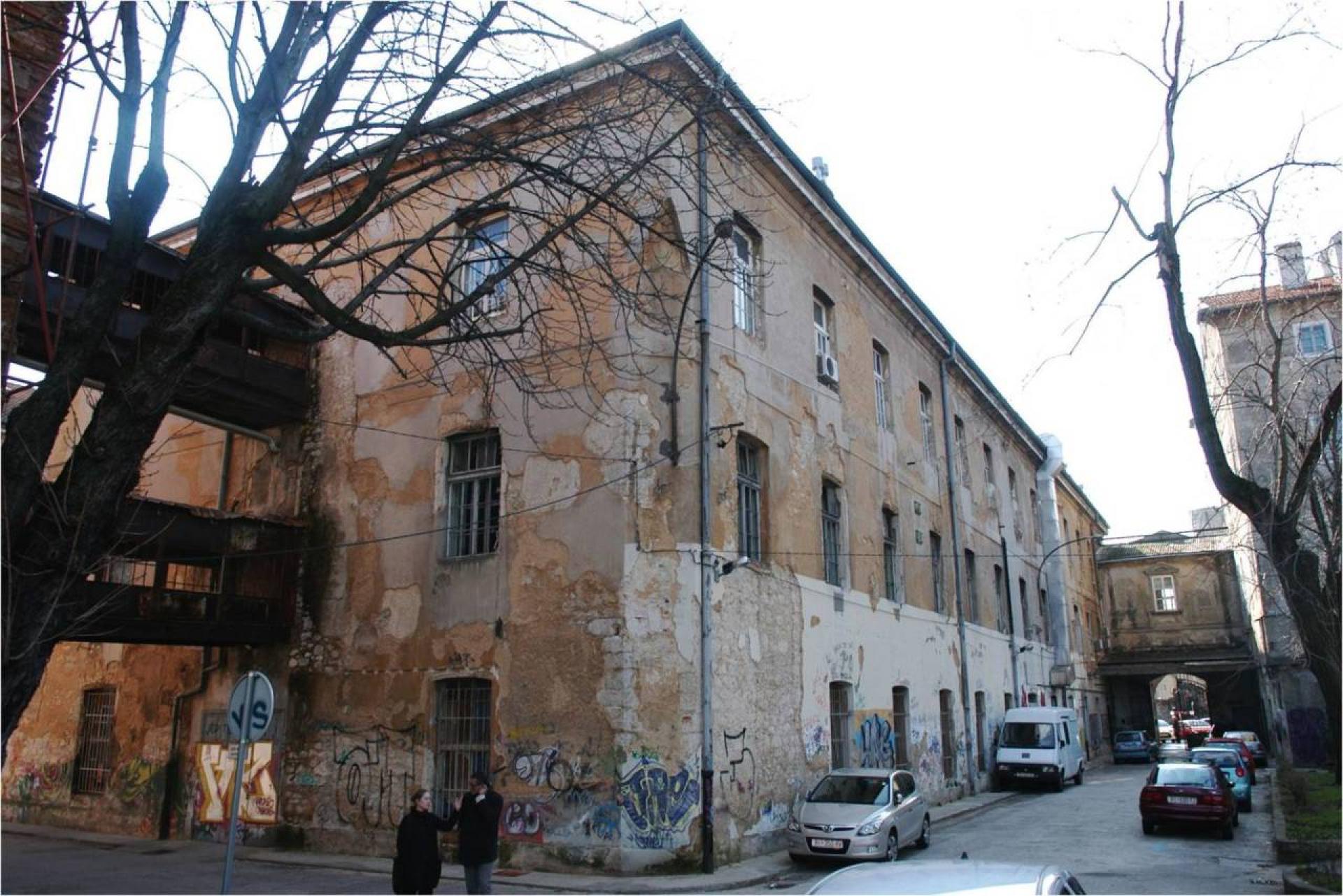 AP: You are arguing that "architecture must step out of its passive position and become part of the politics that determines what kind of culture we want". Can you comment on the challenges you had during your twelve years work on Youth Center in Split in relation to the city's urban politics and local administration?
DP: Since we took part in the Youth Centre, local government has changed five times. In this long period we had good times and not such a good times. Couples of months after the elections the local government representatives regularly come to talk about the project. The hardest part is always to make them accept both the idea that this kind of culture makes sense, that it has a large social capacity and the concept of the gradual improvement of the building. Sometimes we were lucky to speak to people who have wider perspectives and understood the benefits of this approach. Sometimes we have to push harder. The culture being developed in the building is mostly independent and often doesn't have representative values that a government directly promotes. The building itself is large, unfinished and problematic. Without significant effort and money, it's hard to put it under control. In the meantime there are programs constantly going on inside and its social value is rising. It's a complex situation and requires unusual approach, so I can understand that one can get confused or reserved.
MV (Miranda Veljačić): In practice, we take every possibility that the local government is willing to offer and use it to make a next step in the buildings development. If there is any money that we could spend on its improvement, we'll find the way to build it in. It's a constant process of constructing opportunities on different levels and different scales.
AP: Do you think that your institutional relations or those with the cultural creators of these spaces will change because of this exhibition?
DP: We are using the Biennale to make a common place for the initiatives gathered on these three locations. It is not just a display of architectural projects but rather one more method of affirmation and advocacy for development of the content we produce together. I believe it will help to communicate the qualities that this approach to culture creates, and the role of architecture within it. We hope that the ones that are still unclear about what participative, socially sensitive arts and culture mean will, when they see it as a coherent body of content, understand its values. Also potentially, they could recognize that architecture is not only about giving form to their spaces but also a partner in their actions. We have already experienced that the exhibition has a strong gathering effect on those involved as artists and participant organizations. It's a step forward to better mutual understanding and recognition.
AP: And what kind of changes could you imagine in the close future?
MV: In the best-case scenario, we will continue this conversation among people involved, and make new institutions and places that are participative, open, and responsive to changes and to the needs of their users. It would mean that local and national governments recognize it as an interesting process, and start to work in the same direction.
DP: At the moment a right-wing national government is actively deconstructing this kind of culture. They are pushing it to the margins. In the case that they succeed, it will make working conditions much harder but also sharpen the reaction. From the beginning, we are aware that the exhibition might be seen as a stage, a place of celebration, but also as a catacomb chapel, a place of marginalized but persistent society.
AP: Can you think about potential failure of these projects, or maybe failures already happened?
DP: These projects are risky. They try to find solutions in a legislative, administrative, political and social environment that is not made for their logic. We are constantly faced with failures, closed doors, impossibilities, lack of understanding and support. We are used to having plans B and C and adapting to unpredicted circumstances. The hardest failure is losing people that burn out or become tired with these processes. Luckily, some now ones always appear, and new opportunities pop out.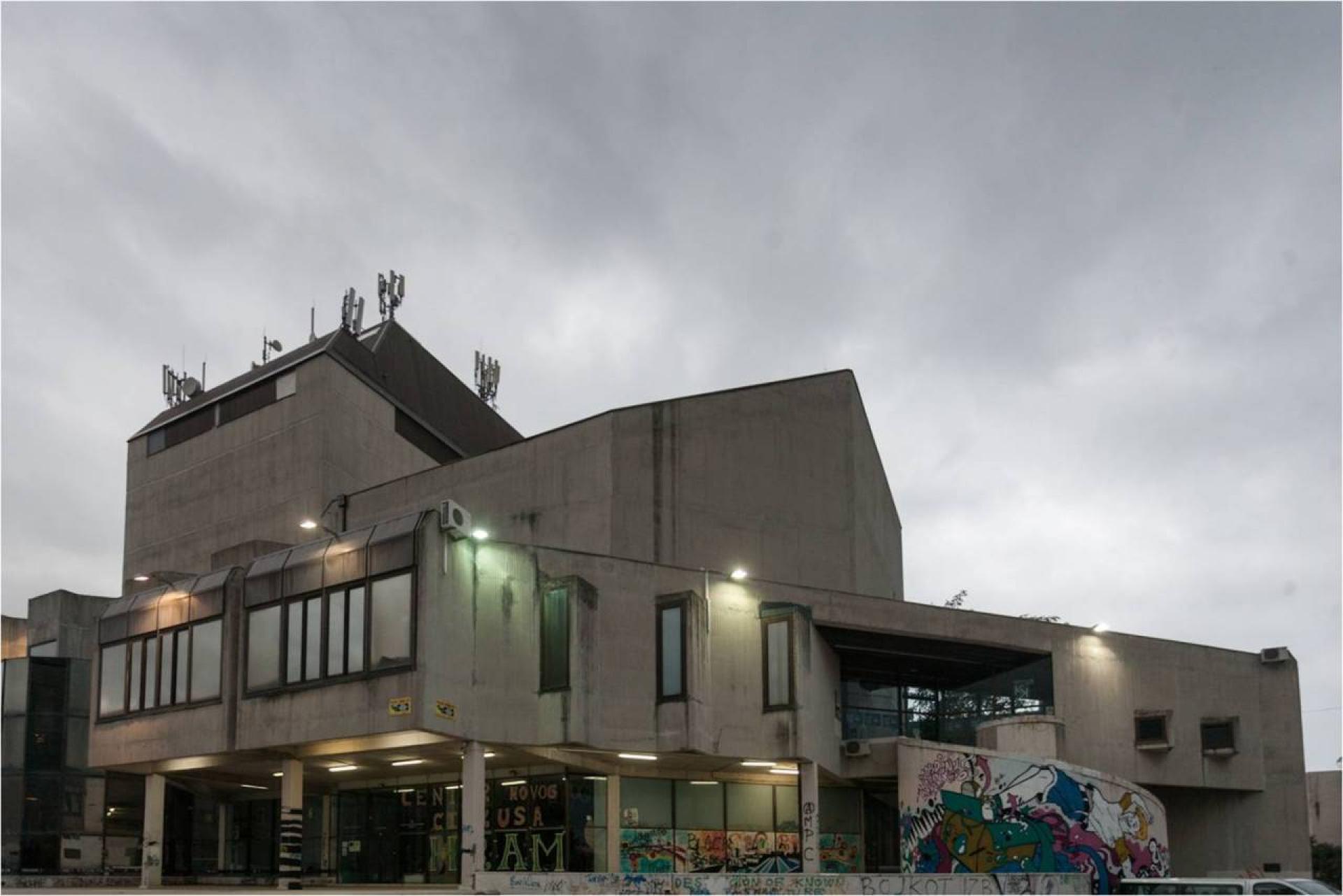 AP: We need it - What we are doing is a generous and collective project, that in different ways included many cases of independent cultural production as well as many woman and men who contributed in these processes. You make them all visible with your exhibition but also showed that there is certain continuity in independent cultural and spatial production in Croatia in last twenty years?
DP: During the construction of the exhibition, we have also been surprised to see how some young amateur punks and squatters fit together with big names of Croatian art. When put in the same space, their common values emerge. It is their interest and response to context, whether social, technological or political. Three buildings, three cities and three cultural scenes have appeared as recognizable identities, each showing its specific nature but all sharing a common reality. The Youth Centre in Split is a problematic building, hard to "conquer" and make work properly. Culture that is produced there is also a bit wild, a crazy swarm of creative individuals that pull, each in its own direction. Pogon Jedinstvo in Zagreb is well structured and organized, as is the rational industrial architecture that we extended - using its own logic. One can recognize the orientation towards punk and freaky but moreover a culture related to systems, technologies, commons and public goods. The new Museum building in Rijeka is a compact, self-contained structure and its content reflects long-term introspective political and post-industrial conditions. On several occasions, it was emotional when participant artists recognized themselves belonging to such a context.
AP: How much money did your government spend to realize "we need it-we do it" project installation?
MV: One hundred thousand euros, taxes included, for all the expenses of the preparation and maintenance of the exhibition and the production of the book. In addition to this amount sixty-five thousand euros was spent to rent a space in Arsenale. The financial value of the production of content and the space rented for six months is almost the same.
AP: Will this most important international exhibition of architecture change your life as an architect and your relation to this profession?
DP: It has already helped us, because we've managed to build up new arguments and clarify methods in this uncharted field, to explain what we have been doing on Platforma 9,81 for years and how can we proceed. Personally, I'm not interested in the prestige and credits that the Biennale offers. It is not like the Olympic games. What matters is not that one participated, but what one did there.
In the initial call for the Biennale to which we reacted, Aravena was inviting contributions that challenge present positions, that show how architecture can be an agent of change and how it can open up new horizons of wider social meaning. At Vernissage, the discourse turned out to the search for beauty and giving form again. The permanent focus on form suppresses the capacities of architecture and sustains the status quo. Many works at the Biennale communicate the architectural role in a complex way. It may be naive, but I hope that during the next six months the Biennale will offer a platform to discuss this topic. It would be very helpful to all of us who try to position the profession on different way. If not, well again, we'll do it on our own.
AP: What is your fondest memory from this working experience?
MV: Collaboration and mutual understanding with people we worked with. No matter how numerous the obstacles were, it was almost a linear process of upgrading common content.