New Collectiveness In Portugal
The articulation of Portuguese urbanity comes within a new language of architectural communication. A role of architectural practices is shifting towards the translation of needs from the dwellers of the city. Architects connected in platforms and collectives are establishing a relation between dwellers and the built environment.
The new way of space communication goes beyond the design of a single building. It achieve a different goal where a certain communication establishes new identity of space. This approach can be already recognized in Plečnik's approach, where visual and spatial experiences create new city identity. In Portugal seems to arise a very similar approach with a focus on small interventions, which create positive effect in communication of public spaces.
A volley of protests have taken place since 2008, the symbolic catalyst being the financial crisis triggered by the collapse of the multi­national banking systems. City experiences can be in the era of well thought-out and networked mass movements followed through the digital news more closely than ever before, therefore Portugal architects produced a manifesto Planning for Protest, which describes how public spaces shape the physical and psychological backdrop of public events.
Planning for Protest is a publication, exhibition and associated project of the 2013 Lisbon Architecture Triennale, organized by Ben Allen, James Bae, Ricardo Gomes, Shannon Harvey and Adam Michaels. Twelve architectural offices witnessing the effects of the current global financial crisis explore the social and architectural definitions of protest and present case studies and project proposals for contested spaces within their own cities. A result is an ongoing documentation of how the city limits and can be transcended by people at any given time.
Lisbon and Porto are among these cities and two platforms from Portugal were involved into this research. One is ateliermob, a multidisciplinary platform, which supports the project-oriented practice and involve wider audience in a participative collaboration among other also via their blog.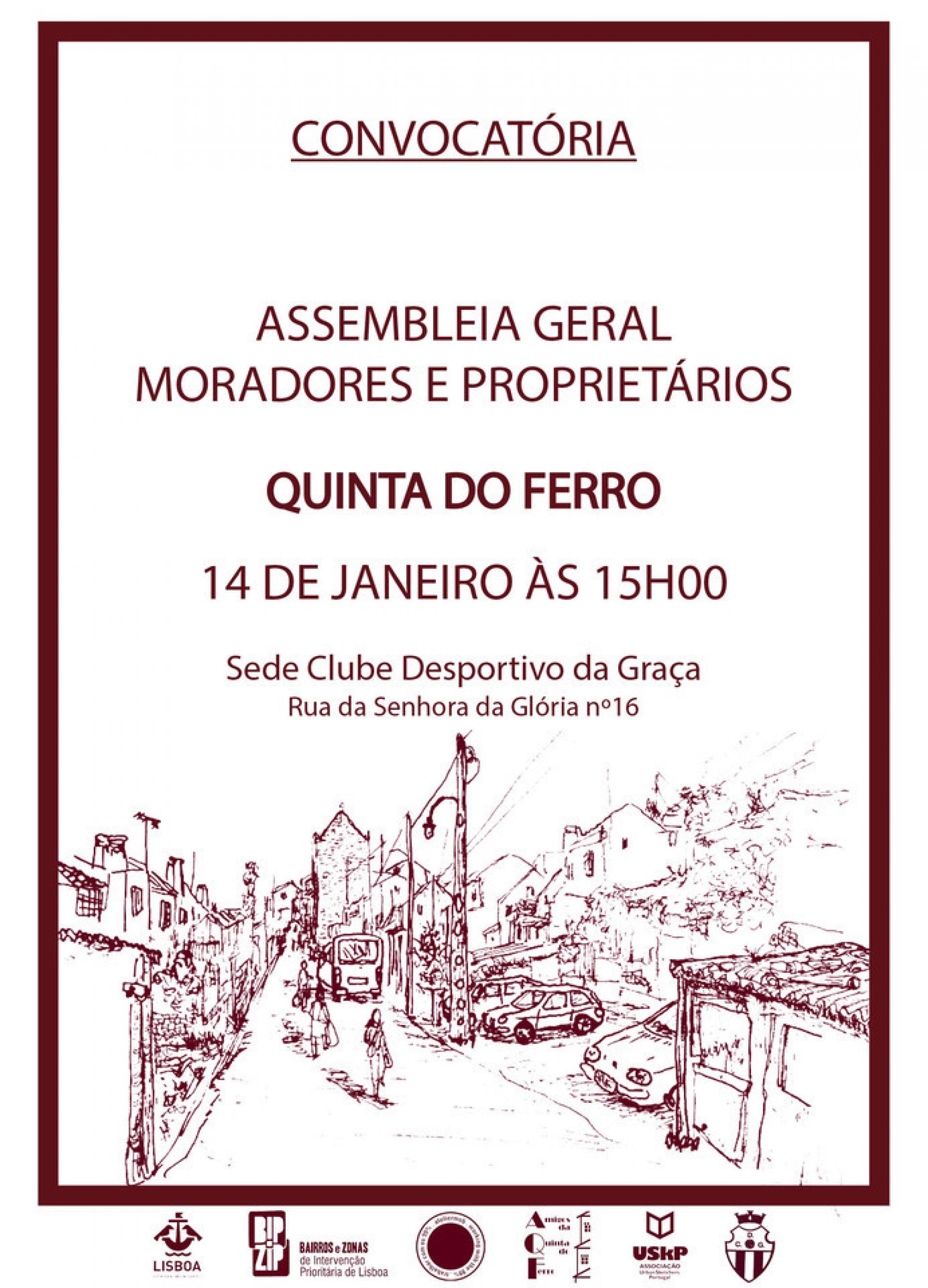 Another Portuguese multidisciplinary platform, KWY investigate the nature of collaboration within the context of specific projects. Their projects include collaborations between artists, writers, curators, educators, designers and architects. This process-oriented methodology often leads to diverse thoughts that are otherwise unexpected and unimaginable.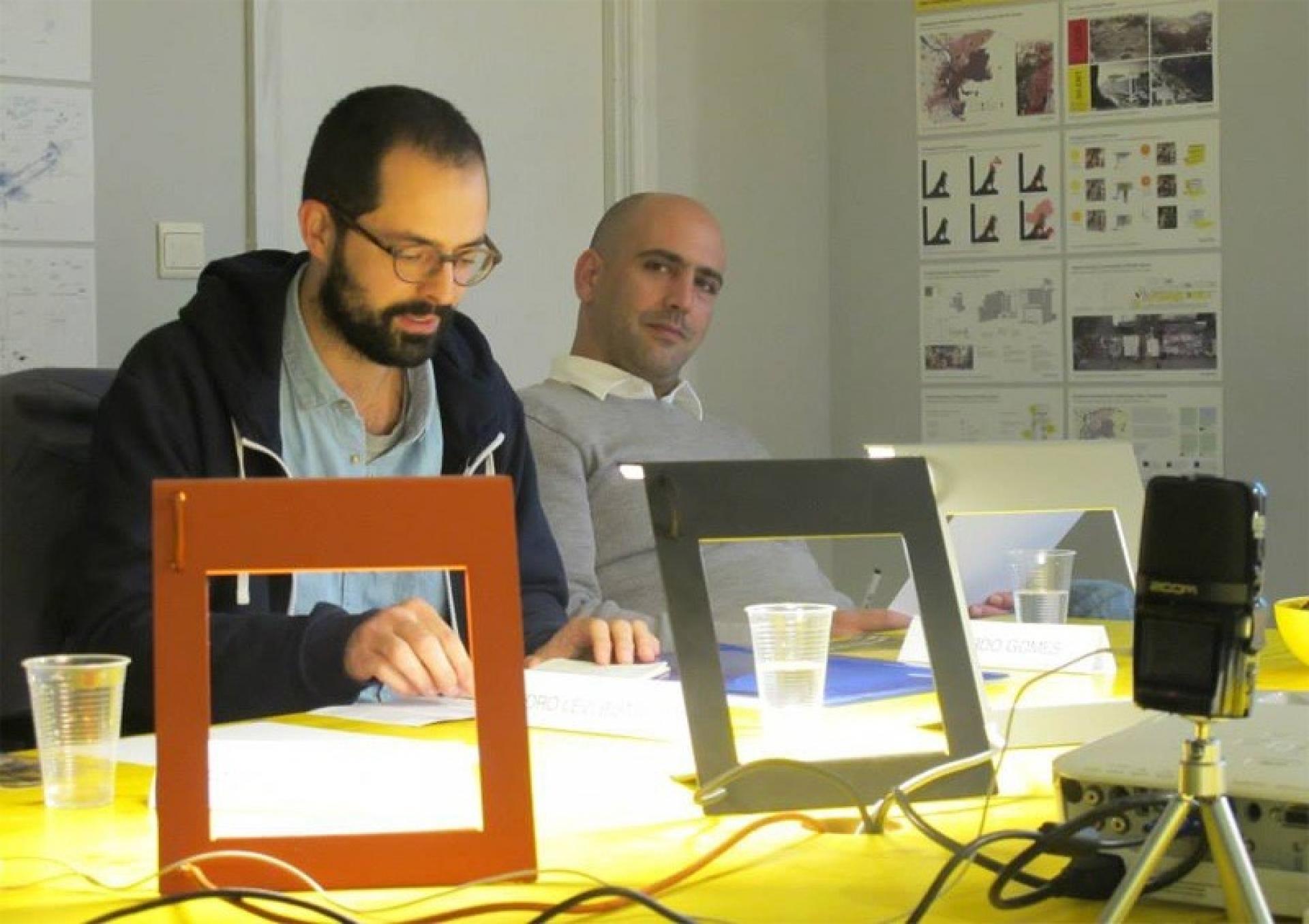 The experimental collective Warehouse is based on a hands-on approach, enriching the creative design and the building experience. Warehouse developed projects in a collaborative way and aims to find a contemporary architectural praxis through experimentation, construction and development of projects in collaboration with other architects, groups, artists and communities.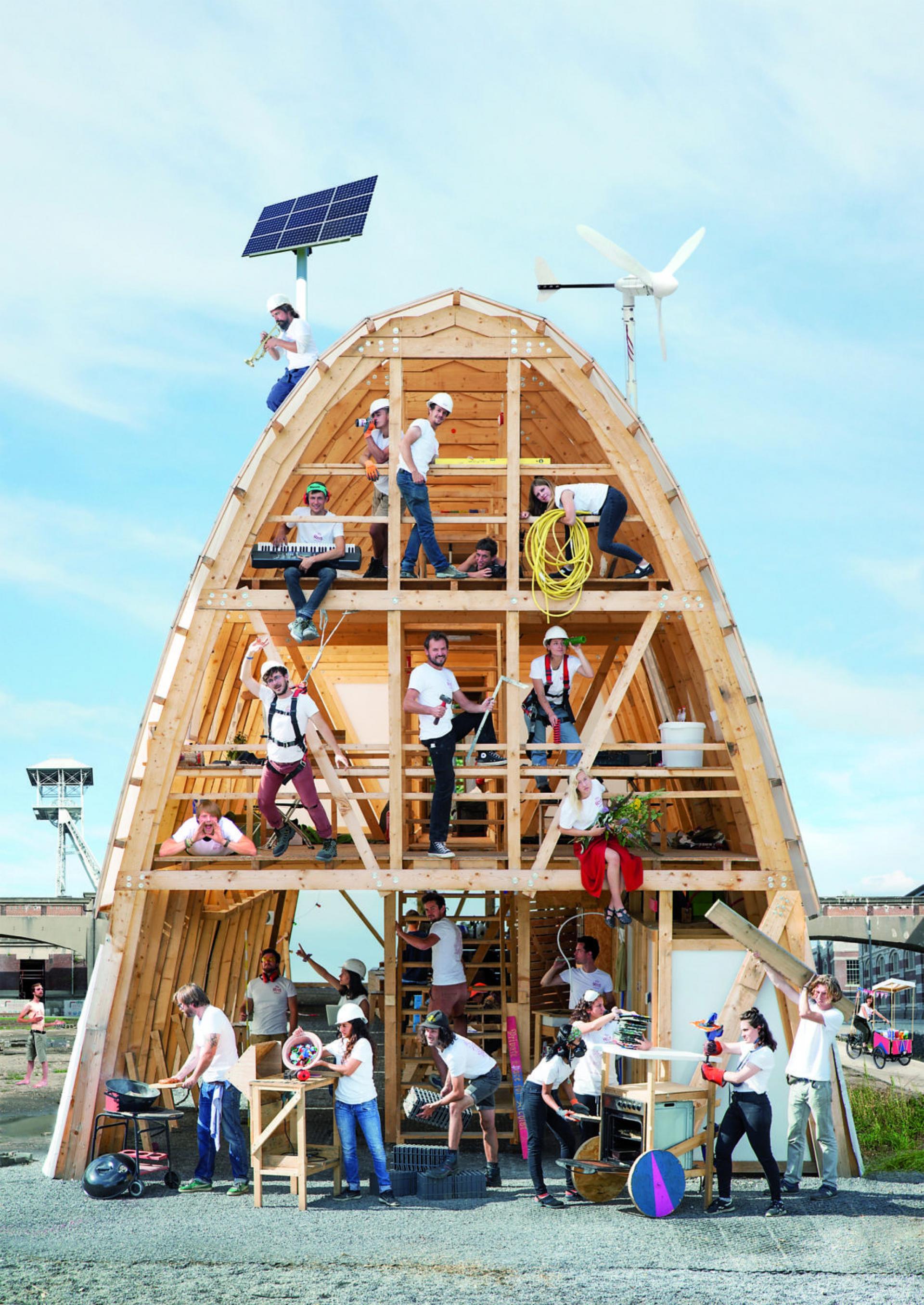 Their aim is to achieve a more inclusive design as a result of a multidisciplinary creativity, experimentation and sharing approach that each member and collaborator provides. Therefore Warehouse create its own dynamics grounded in a collective construction practice in search of a distinctive identity. Temporary and permanent interventions and its social dynamics are an important part of their projects in order to strengthen social and spatial experiences in the emerging urban landscape. From the city scale to urban furniture warehouse develop mediation processes towards participative architecture within social and cultural impact, highlighting projects Casa do Vapor, a small fishermen settlement, opposite of Lisbon, at the bank side of river Tejo.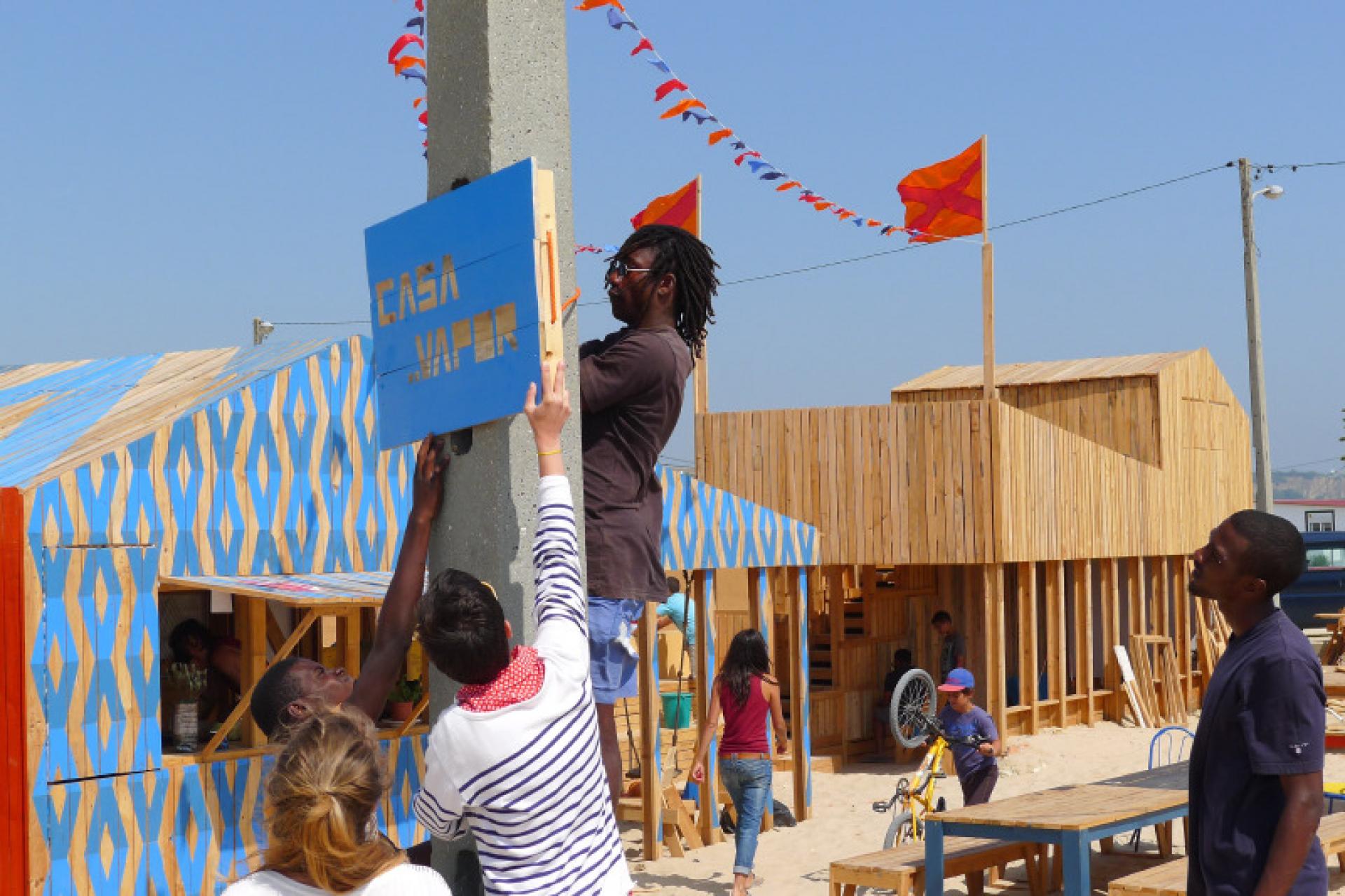 Part of the settlement has been declared a protected natural reserve and it's not allowed to build on it. This protects it from massive touristic development but also predicates the existing community to live in a state of informality. The association Moradores da Cova do Vapor substitutes the lack of municipality presence by taking responsibility for a well-working public infrastructure and organizing activities for the community. Self-initiated Casa do Vapor, a support structure to the local association, can absorb various possibilities to serve local initiatives with various structures as open air classroom, public library, kitchen, bike-workshop, skate-ramp.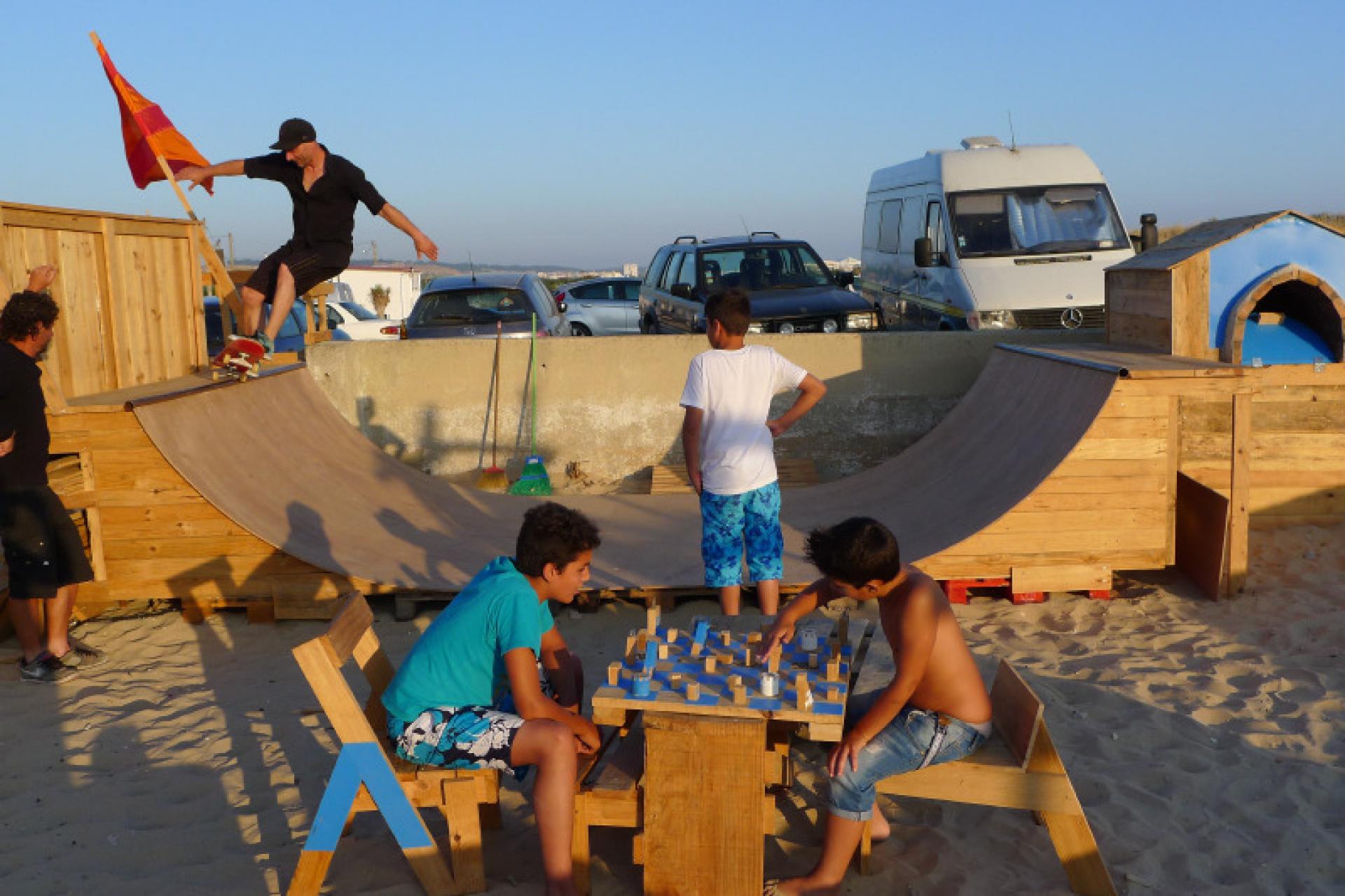 The collective became part of the local community. Casa do Vapor was built out of reused wood in a simple construction. Feeling sympathy with the lack of external support, which is everyday reality in the village, the locals became even more invested in the project. Due to building restrictions, the installations could only be temporary, Casa do Vapor became a common in its own right.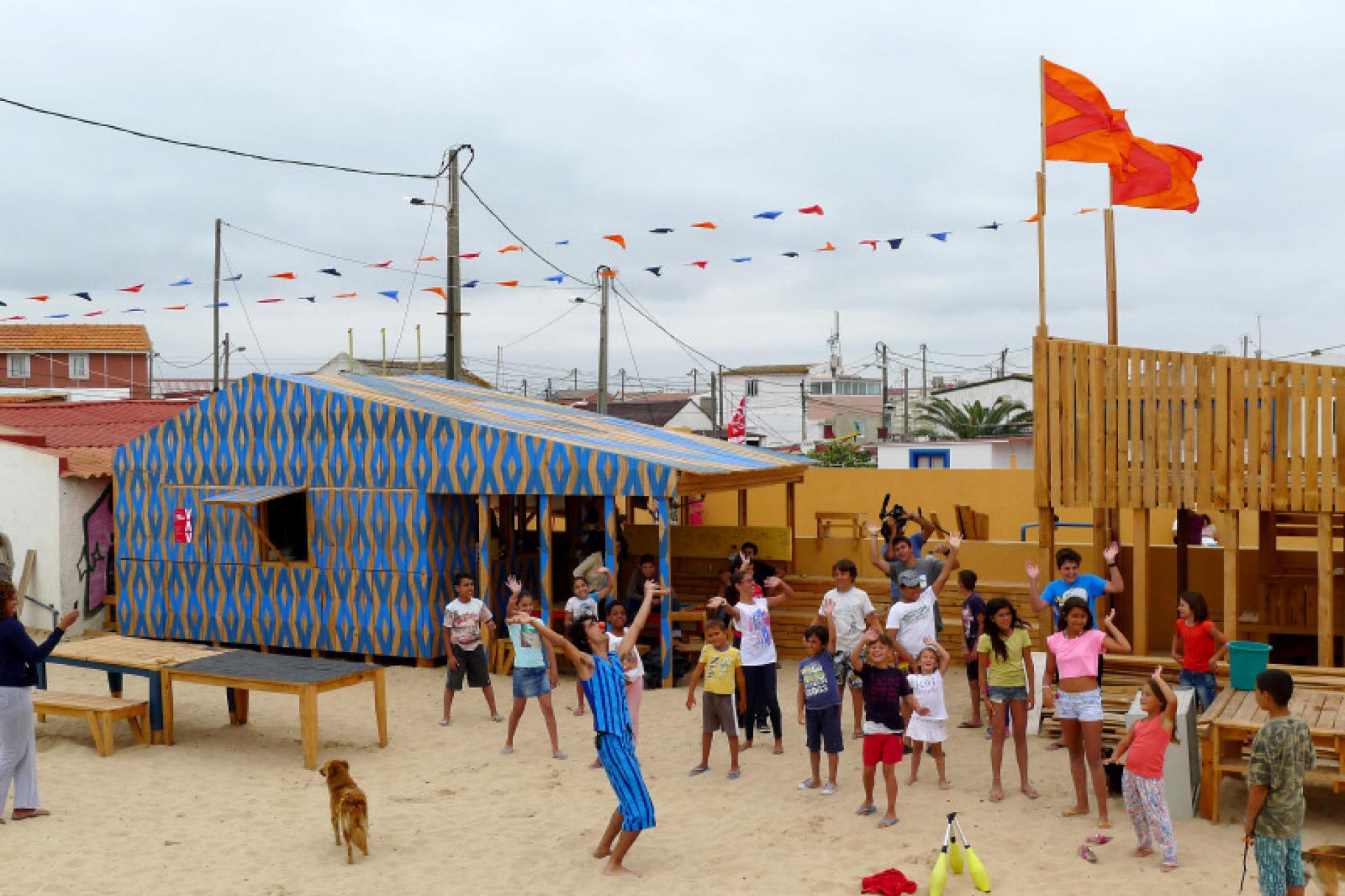 A project space that mixes a socio-cultural space and architectural experimentation is Critical Concrete in Porto. Their concept is based on the synergy between popular formats and critical minds at the cutting-edge of artistic production and urban research. They provide an alternative way of teaching, learning and creating architecture, art and design. For that, they run workshops and summer school programs combining theoretical and practical activities, fostering sustainability in all its levels. All of these actions are going on in collaboration with the community.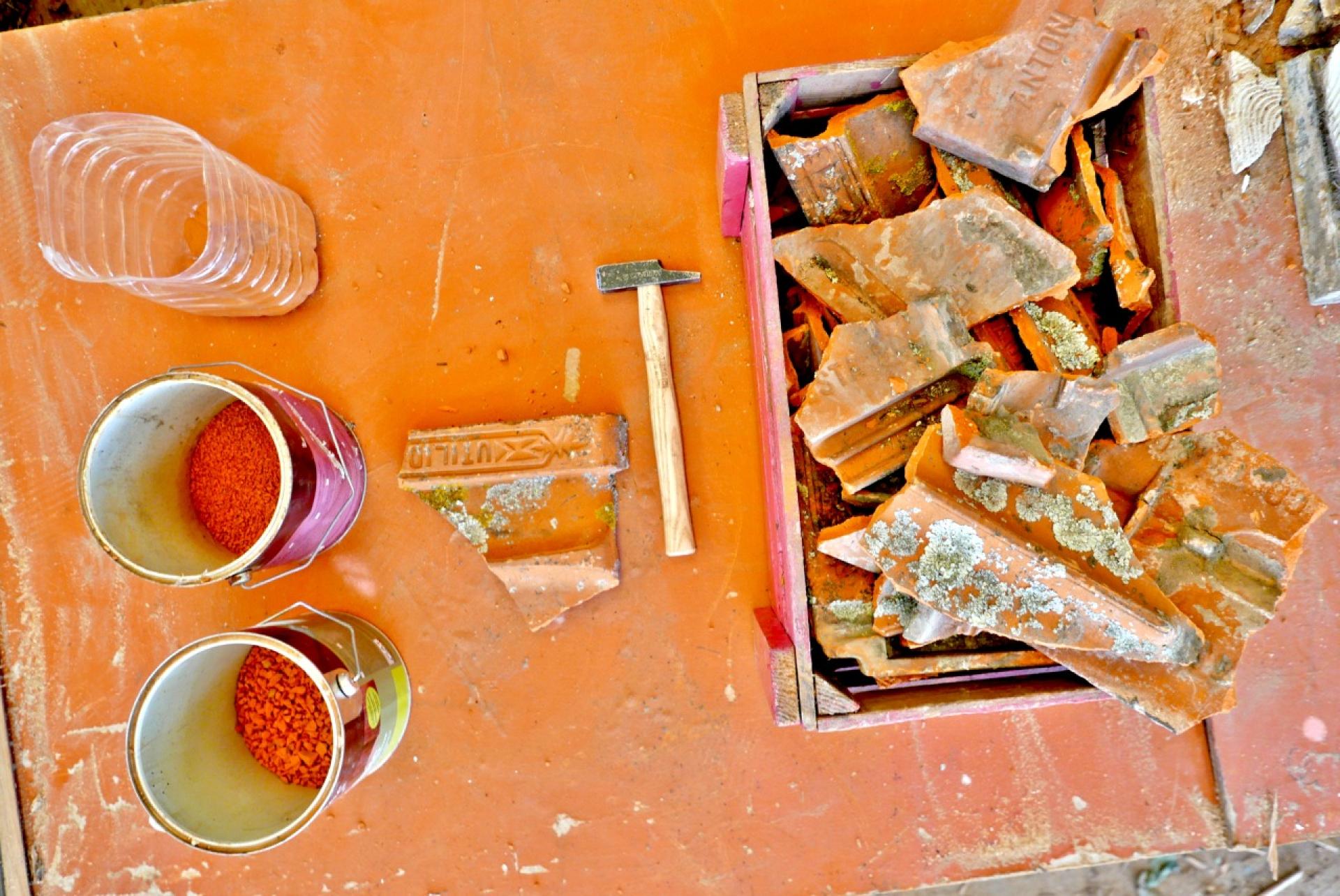 Critical Concrete is an emerging educational and social initiative that stands out of the regular dynamisms of real estate development and promotes new mechanisms to rehabilitate social housing, and improve public and cultural spaces shared by low-income communities. It advocates a fundamental right to adequate housing, that is often disregarded due to lack of public resources or political regulation.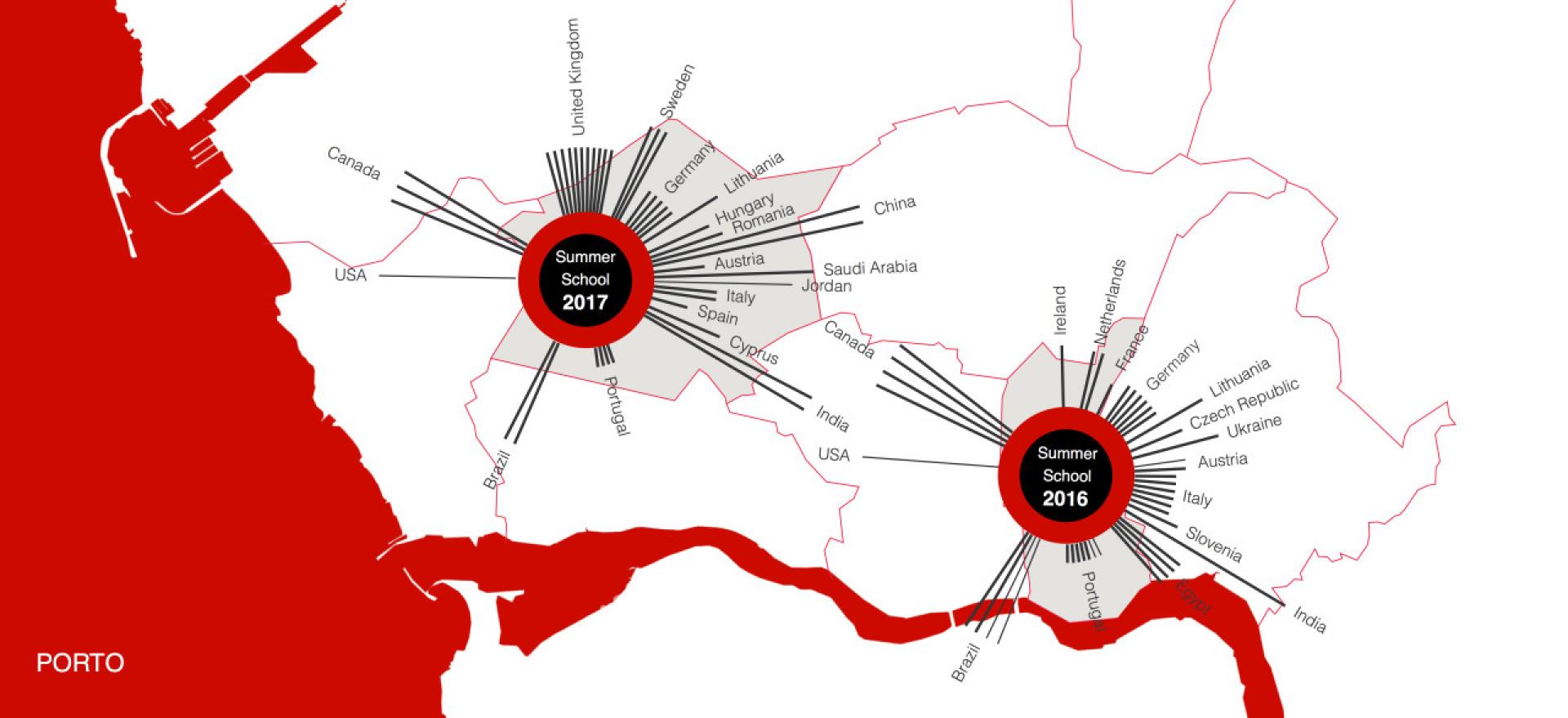 It reflects on increasing popularisation and influx of global capital that causes social polarization, rising rents and cost of living in the city of Porto and beyond. The most impactful format that Critical Concrete runs is the annual Summer School, in parallel hosts open cultural events such as winter screenings, markets, workshops, twisted with the social sciences and architectural experimentation. Critical Concrete follows its own understanding of sustainable architecture: long lasting and easily repairable structures, made of locally sourced materials and up-cycled trash.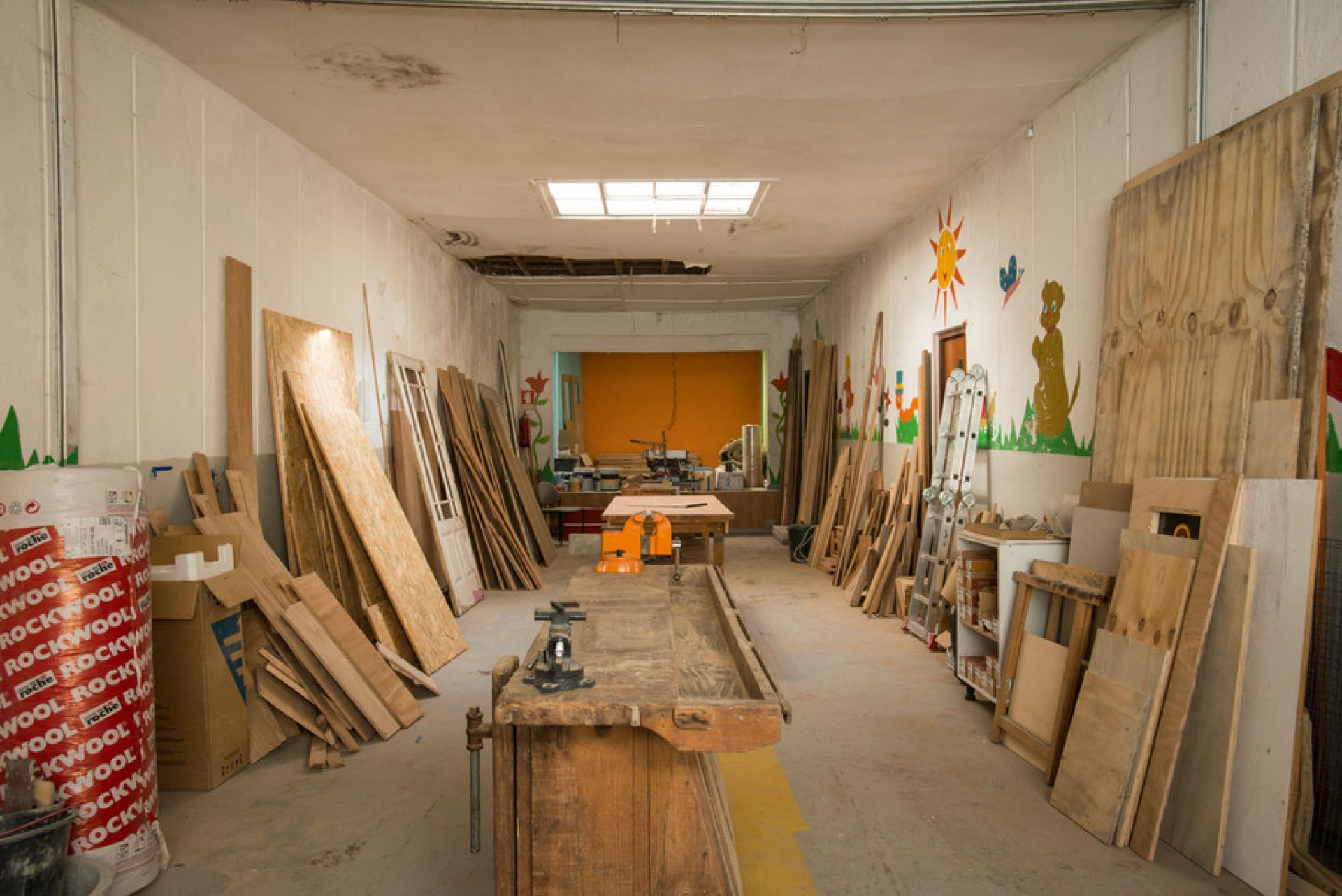 The last workshop, Skrei has an inquiry into the qualities of Portuguese raw materials. By experimenting with mortars and construction tools was able to develop specific materials and started administrating its own works. It's an approach that shows how materials can incorporate knowledge and how this knowledge can be instrumental in defining the praxis of architecture.