Eero Saarinen: Designing TWA
Designing TWA: Eero Saarinen's Airport Terminal in New York by Kornel Ringli, 2015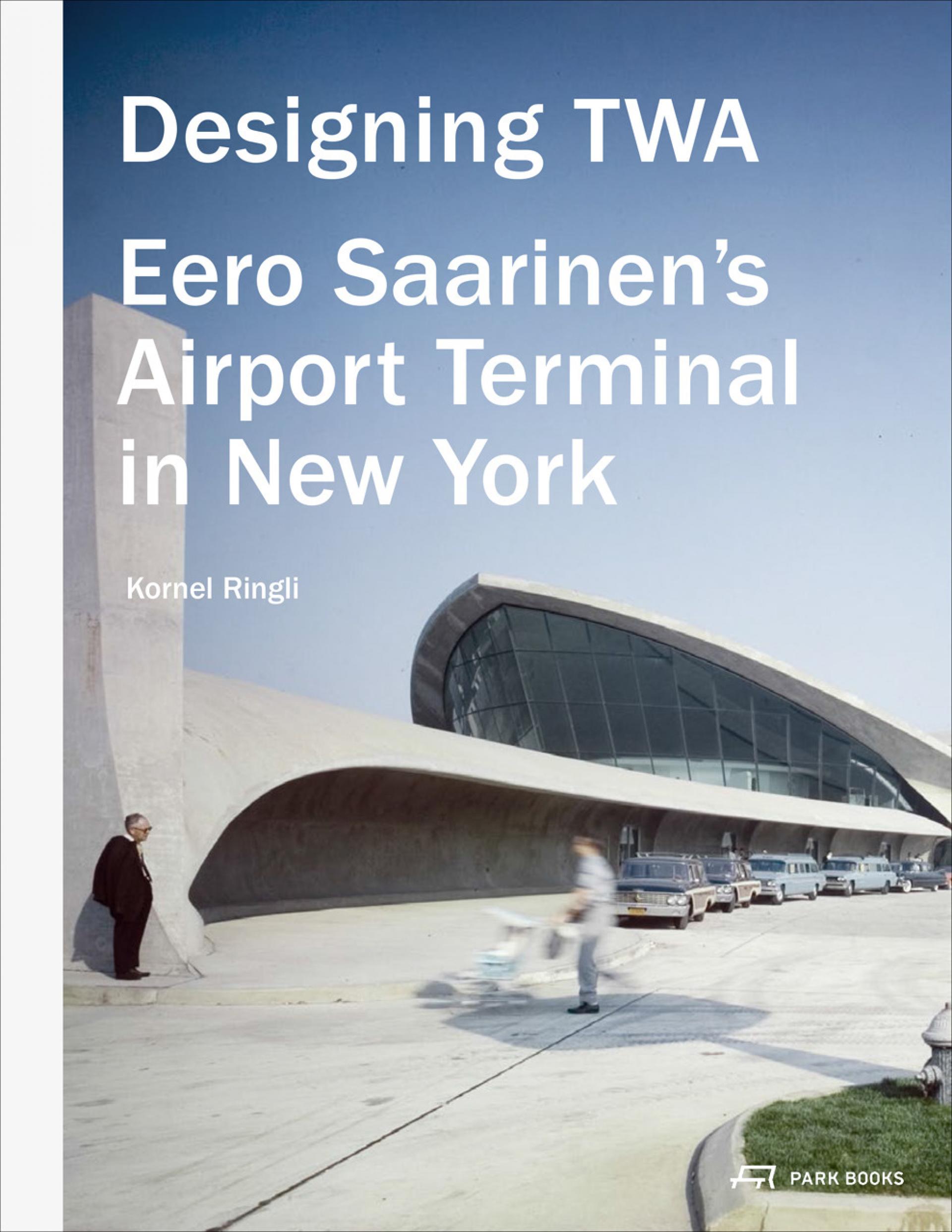 One of the rules of journalism and criticism is to have no relationship - business or otherwise - with the subject matter. You simply cannot be objective. So let's cut the crap straight: a project I realised with my colleagues Camille Rouaud and Esther Mysius is printed on page 193 of the here reviewed publication. Naturally I love this book.
On a slightly more serious note, Designing TWA is brilliant for much more reasons than my tiny participation. First, like many publications coming from Switzerland, it reaches a level of perfection in terms of design and production that can only make you jealous. Paper, layout, printing techniques, binding, every single detail has been thought about and is beautifully executed. Here you have a book you can fetishise about.
Of course, without great content a book remains an empty shell. And this is where Kornel Ringli shows us what a monograph can really achieve. His subject is not the architect, the well respected Eero Saarinen, but one of his buildings, an airline terminal at the John F. Kennedy Airport in New York built for the now defunct airline TWA: its history (from the first drafts to its actual status via the press acclaim in the 1960s), its design and its imagery (including caricatures by Terry Richardson). All these parts taken together have made the TWA Terminal to what it is today, an icon of architecture. Not many buildings reach this status and Ringli's approach helps us to understand why.
Simply put, Designing TWA is the story of a design: starting with the building right down to its different graphic elements (via the great Raymond Loewy, it even touches on the costumes of the air hostesses). The archive material is gigantic and Ringli (the book is a follow up to his PhD) never gets boring. He even manages to include interviews with well known architects like Kevin Roche or Cesar Pelli and thus brings the history of the terminal to life. The iconography comprises archive as well as contemporary images and also includes a whole set of technical drawings. Each page brings a surprise and one never stops to learn about essential details and anecdotes.
While reading Designing TWA, I start dreaming that publishers will stop teasing us with those "Louis Kahn", "Mies van der Rohe" or "Jean Nouvel" coffee table horrors with too many nicely photographed buildings, and that they realise it is buildings' monographs and not vitas or portfolios of architects which provide the best means to learn more about architecture. Of course, for such a project, publishers not only have to be courageous, they need to have time, a great researcher and a serious approach. Having all that, Designing TWA is a rare milestone.
Designing TWA: Eero Saarinen's Airport Terminal in New York
By Kornel Ringli.
Hardcover, 192 pages, 100 color plates, 50 halftones, 22,1 x 28,8 cm, 2015.
Park Books