Navigating The Venice Architecture Biennale Opening Weekend: Between Observing And Belonging
Thursday, 5th June 2014. 3:30pm
Here we are! After trying to climb three different fences, we have finally made our way into 2016 year's Venice Architecture Biennale opening event. We managed to find an access point that was hidden enough from intrusive eyes as well as from the hyper-controlled entrance of the Giardini della Biennale, located at the south eastern end of the island. Our objective is to reach the pavilion of Great Britain's press preview, which kicks off at 4pm and to which we have not been invited.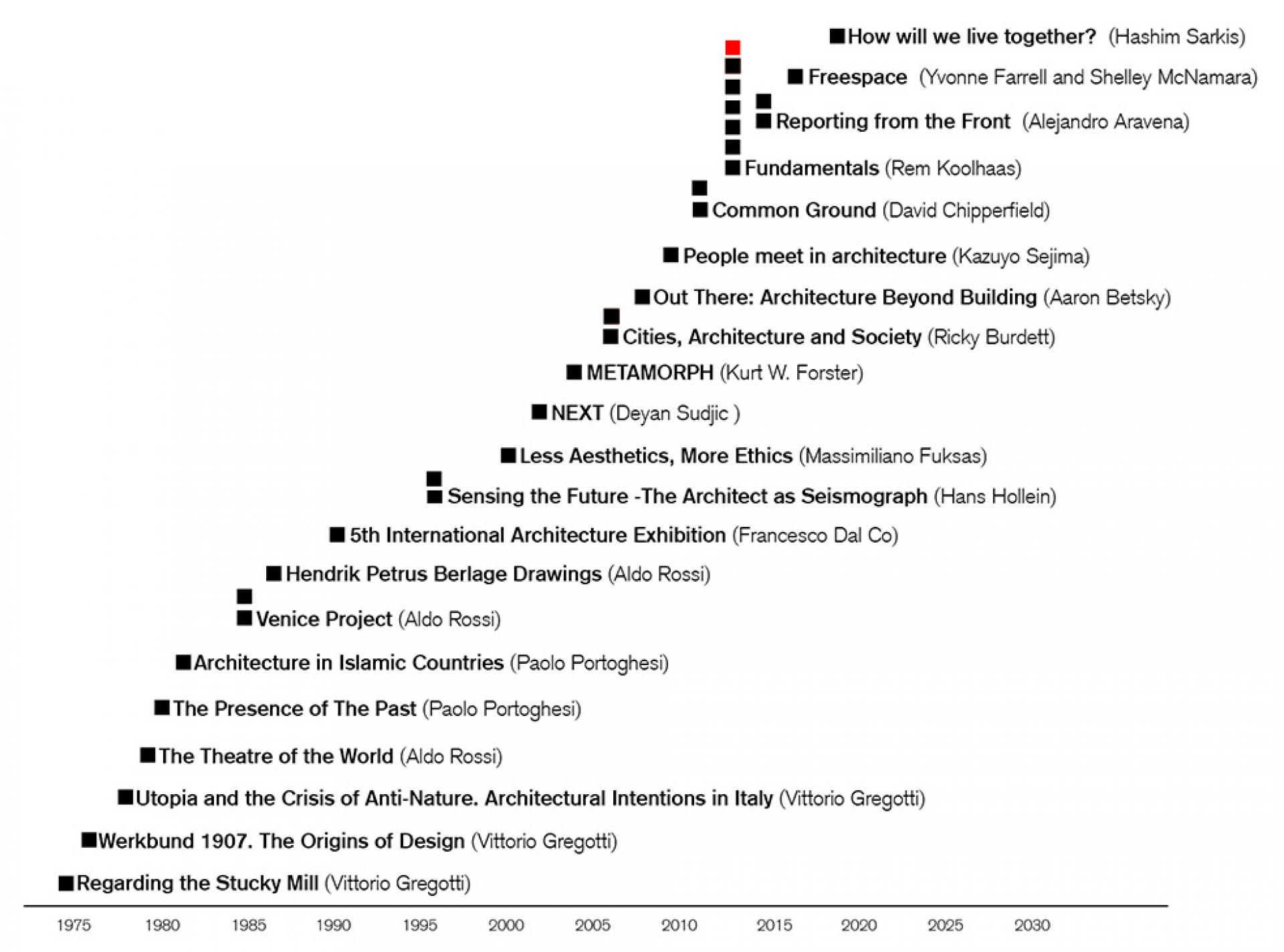 Guests are slowly congregating around the national building, where the event is about to start. This year's chosen theme is A Clockwork Jerusalem, commissioned by the British Council and analysing Britain's Modernism in cities and the legacy of planning, a subject that my friends and I hold a certain fascination for. The ribbon cutting ceremony is usually an opportunity for the curators to explain the concept behind the project and to contextualise it within the broader theme of the biennale, this year being Fundamentals. But a pavilion opening is also much more than that. It is a chance to feel part of an international community of architects and urbanists that come together to celebrate the best out there; to belong.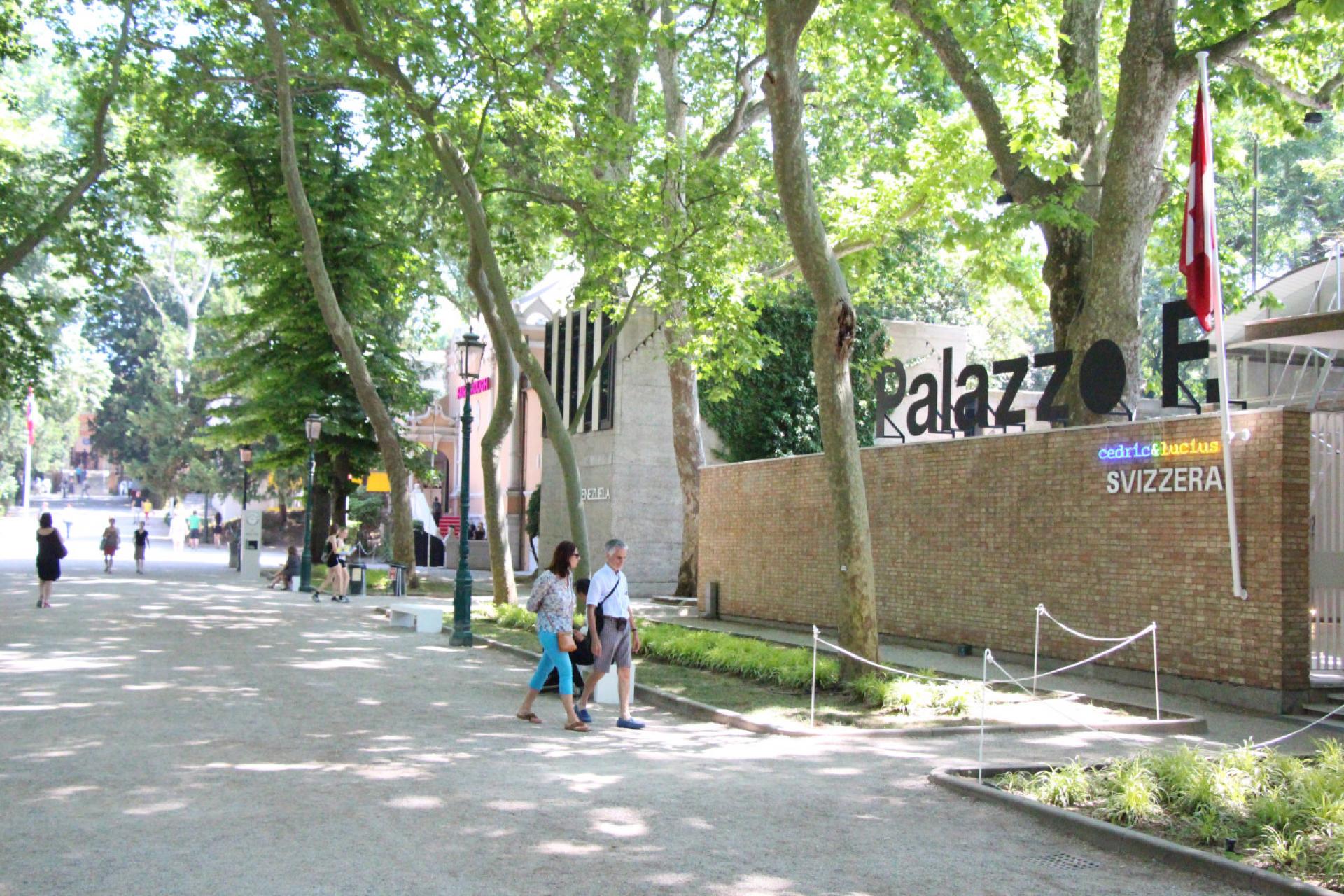 As in many opening ceremonies, the pavilion's entrance is packed with guests that you can barely hear the speaker. You start looking around the audience, checking faces to see if some are recognisable. When you finally come across a familiar one, a feeling of complicity arises. Is it because as visitors we feel that we are in the right place at the right time, being one of the very first to look around the long-waited exhibition? Or is it because the opening weekend is generally attended through an invite only? Funnily enough, at that specific event we did not speak to anyone other than amongst ourselves.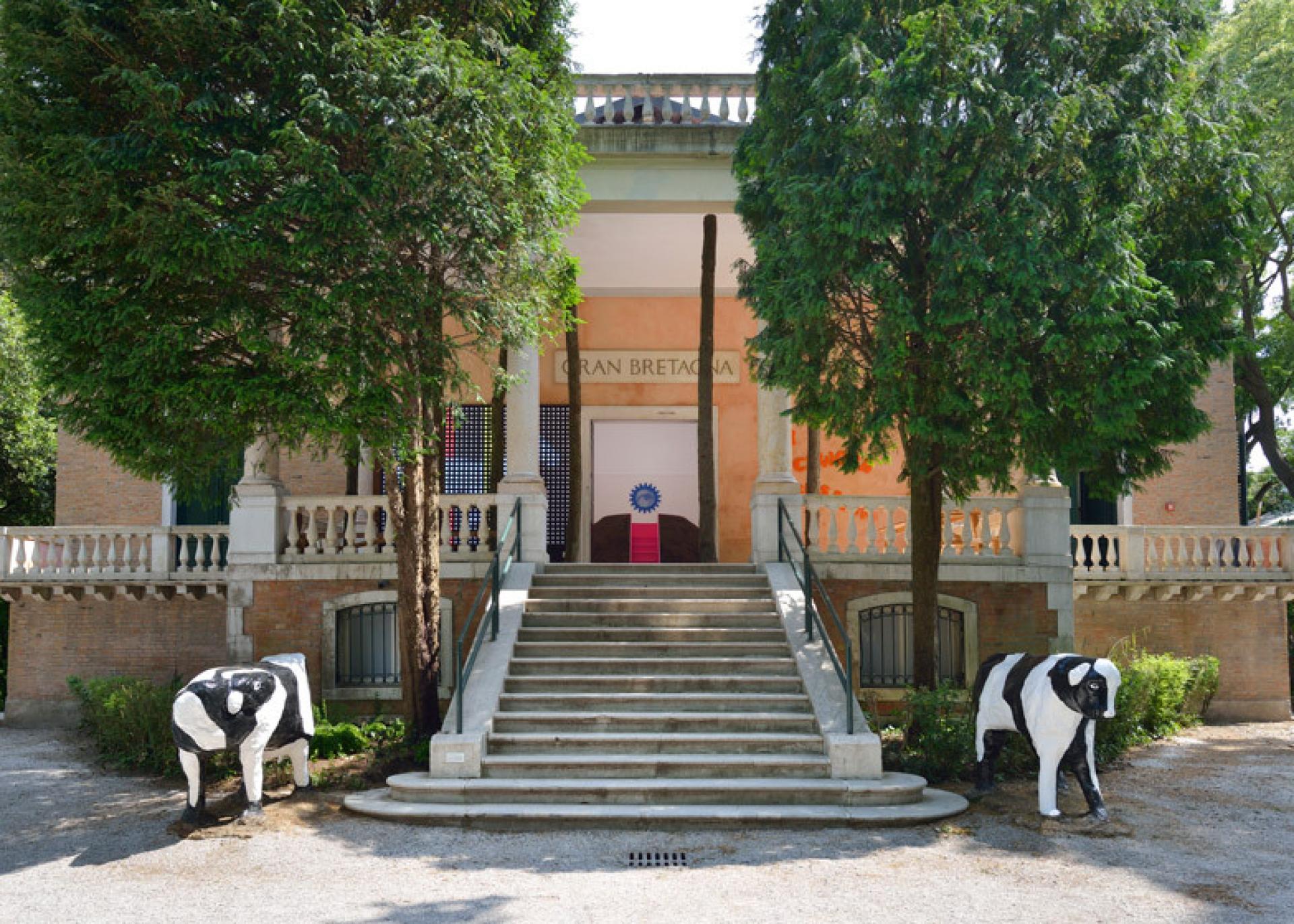 It was two weeks before our final exam of our architectural education. The decision to travel was not taken lightly, as we had to weigh out between the risk of losing precious study time to which our future careers seemed to depend on, or taking part in the celebration of this renowned exhibition, where architects from all corners converge. We chose the latter, but with the foolish condition of working in between one event and another. As expected, our laptops stayed in the suitcase for the entirety of our stay.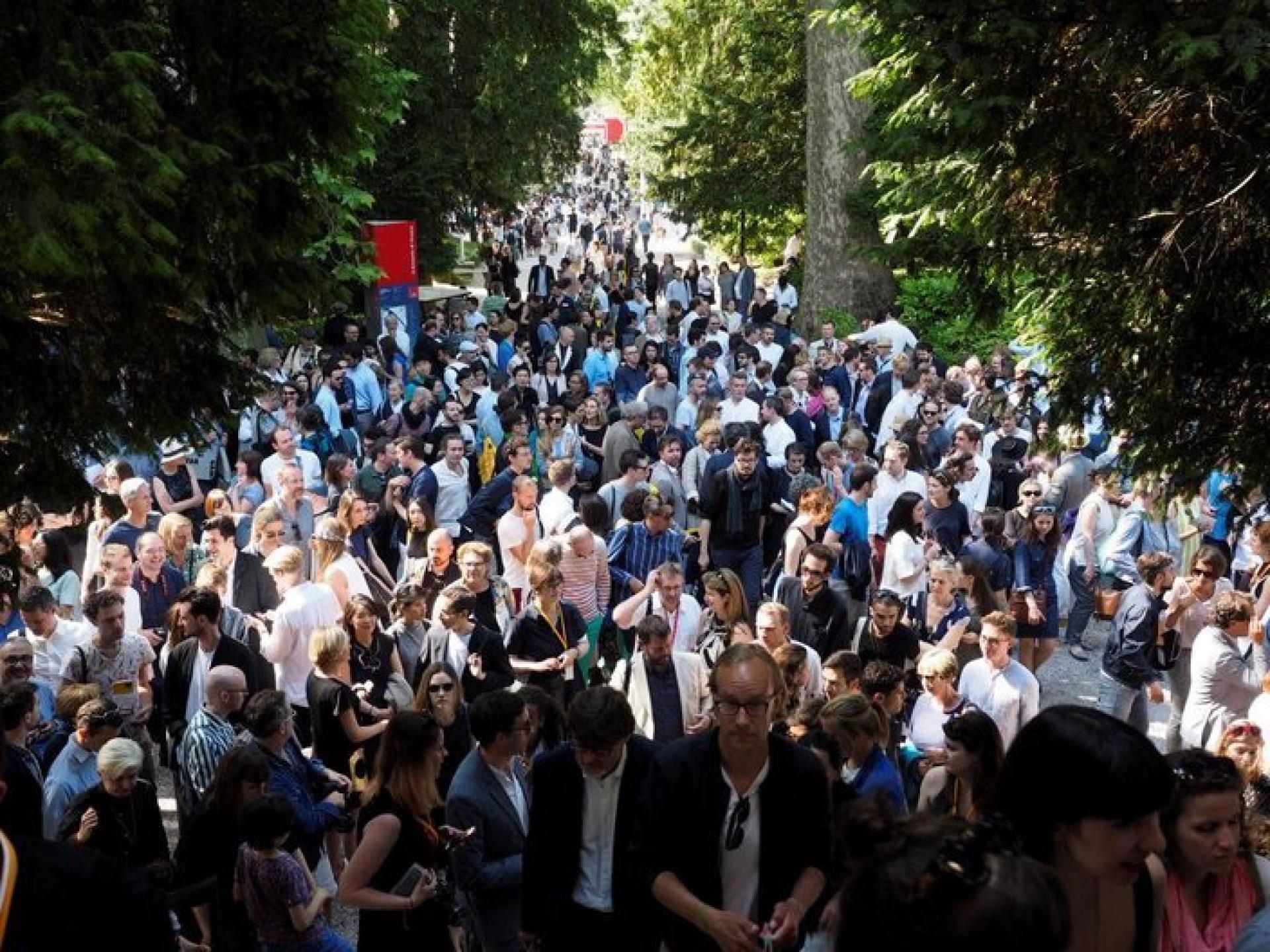 The Biennale usually lasts from May to November and we could have attended any other week within that period. Why did we feel the need to go at this specific time? As students, we tended to see the Biennale as the grand event of the architecture scene, a reference point in the professional and social life which follows for the next two years to come, and one definitely not to be missed. It certainly comes with a level of spectacle that showcases a generally forward-thinking and diverse work. And what a better way to observe all of this than with the theatrical Venetian backdrop! That year, Rem Koolhaas, one of the most acclaimed figures in the contemporary architecture scene, was curating the Venice Architecture Biennale. Perhaps this was also an occasion to come across him or any other prominent architect?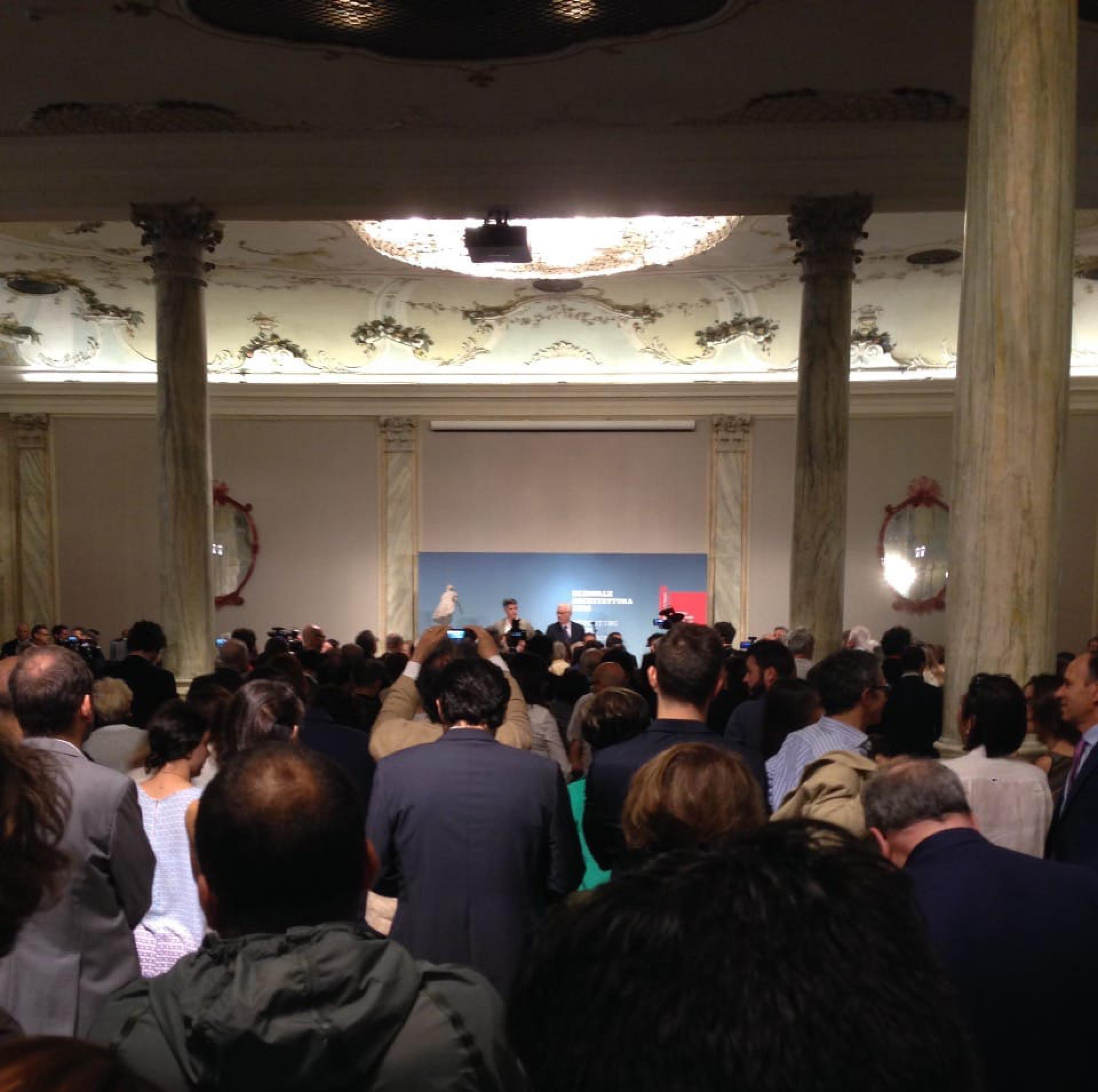 The opening ceremonies seem to be over for the day. My friends ask, 'what next'? We are told there is a specific bar on via Giuseppe Garibaldi, a few minutes away from the Giardini, where biennale attendees slowly proceed to. We decide to join the gathering too and end up sitting on the pavement amongst many others. The place is bustling with people that the drinking activity spills out onto the street, creating a composed party atmosphere. Throughout the evening, we move from one place to another in a similar procession, following the crowd, strolling through the city.
It is interesting to think how most of our journeys during that particular weekend seemed to be somehow planned. While you had to make clear decisions about what pavilion ceremony to be at, the schedule for the evening and night activities felt more settled. Despite our evident tiredness, we decided to attend most of them, at times engaging in conversations with others. The mere fact of being there, surrounded by architecture gossip and informal talk, made us feel gratified.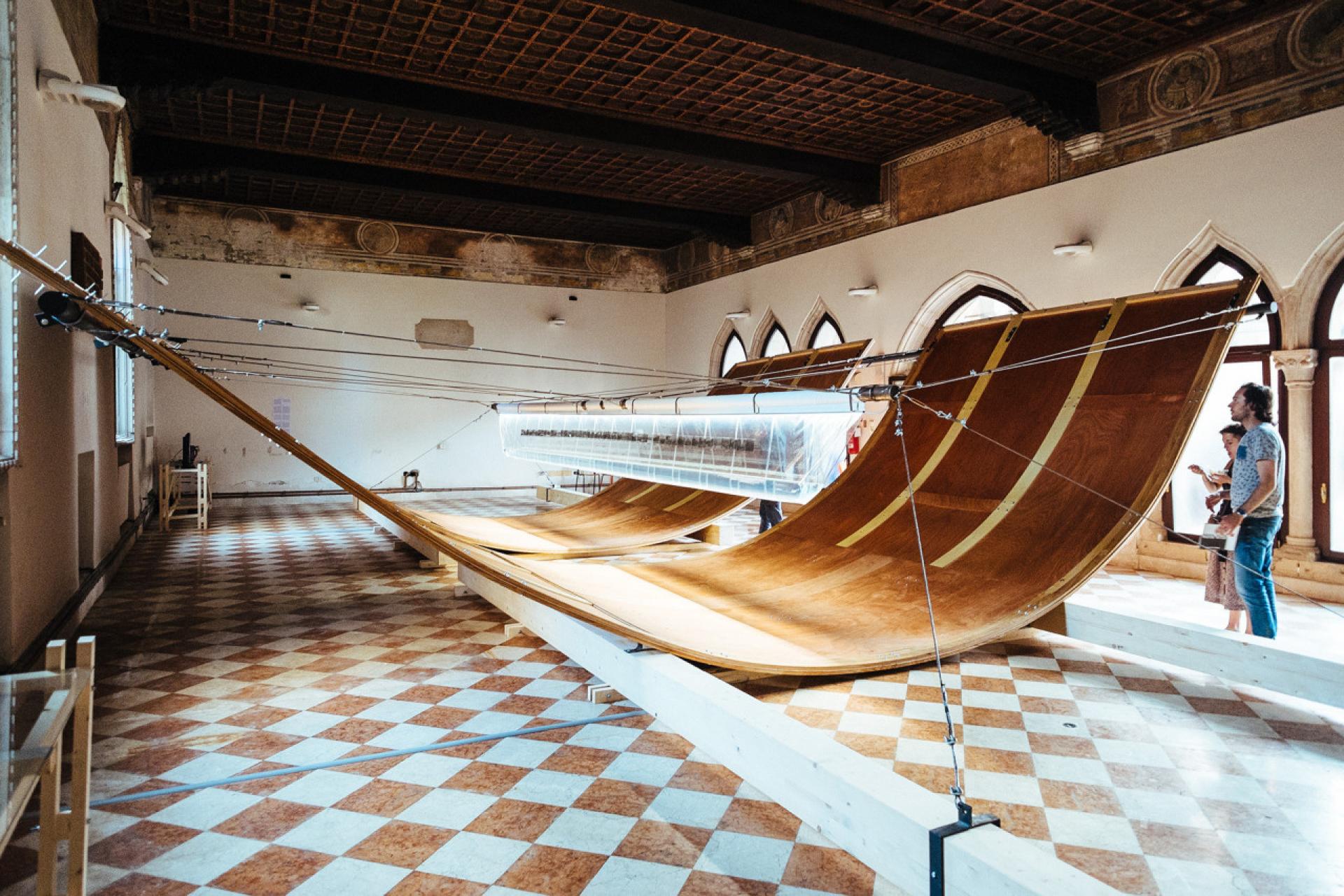 Through the remainder of the weekend, we decide not to visit the primary Biennale sites and instead explore the events around the city, being easier to attend and usually not requiring a formal invite. Partly accidentally and party planned, we venture out into the building hosting the Paraguayan pavilion, a country where I spent most of my childhood. The opening ceremony is on and the atmosphere cheerfully busy. We start chatting to other students and architects who are each of them giving us an interpretation of this year's project Aqua Alta, curated by Sergio Ruggeri and designed by architect Javier Corvalan and the Colectivo Aqua Alta, with the participation of students. While gathering around a large-scale wooden shell structure, we hear the exhibition message is to emphasise the importance of water in Paraguay and of the 'less is more' philosophy. This seems to fit perfectly with the main Biennale theme.
It is a pleasant surprise when you step into these less publicised locations, somehow out of the main Biennale itinerary, and generally requiring an intentional diversion. While we assisted at a few pavilion openings within the principal sites during our stay, very few gave us that level of intimacy experienced at these smaller events, where we were able to get a thorough understanding of the concept behind each project. Often less busy, these out-of-boundary ceremonies present an opportunity for meaningful conversations and encounters. Attending the Paraguayan exhibition launch, did we feel less of an observer and more part of a group? Possibly. And we even got to try some chipa guazu, a national dish made of corn that I had not eaten for over 10 years!