Elderly Homes
We can't imagine how life will be when we will turn 80. Can we find elderly home, which can offer us a good quality of life and independence?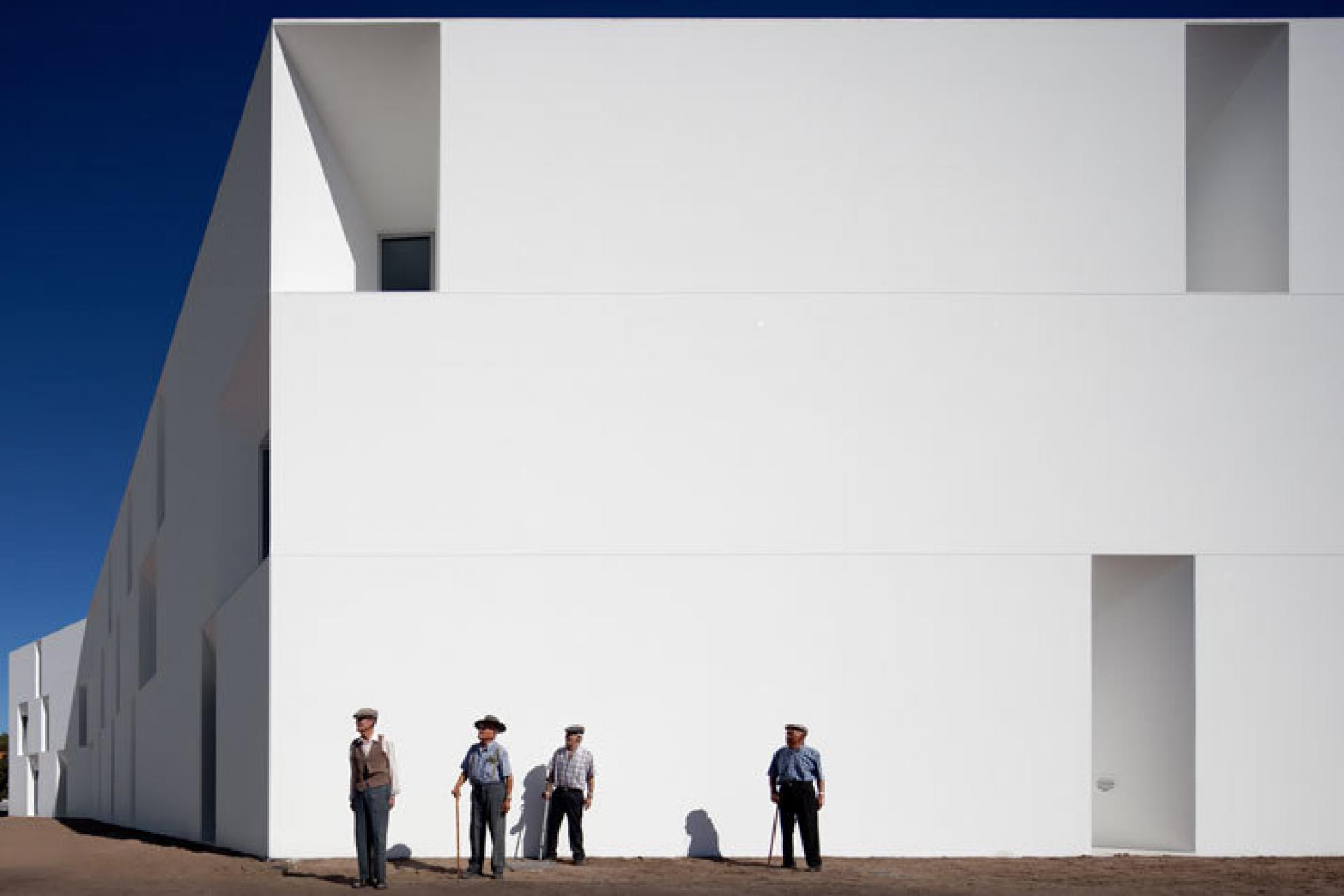 he architecture of elderly homes tends toward a human scale and evokes a sense of community. Some designs are pure white, which evokes a kind of purification and clarity. Space to think, help to reach a state of calm. There are others more connected to nature. With natural materials and allowing natural light to come in. In lot of cases with a great view to outside. Some of them are designed for independent living, others are more social, with a lot of meeting points.
An interesting example where architects made an upgrade for the nursing home content is in Alcácer do Sal in Spain. Content in between a hotel and a hospital seeks to comprehend and reinterpret the combination of social/private, answering to the needs of a social life and at the same time of solitude. Independents units of the building aggregate into a unique body with a clear design.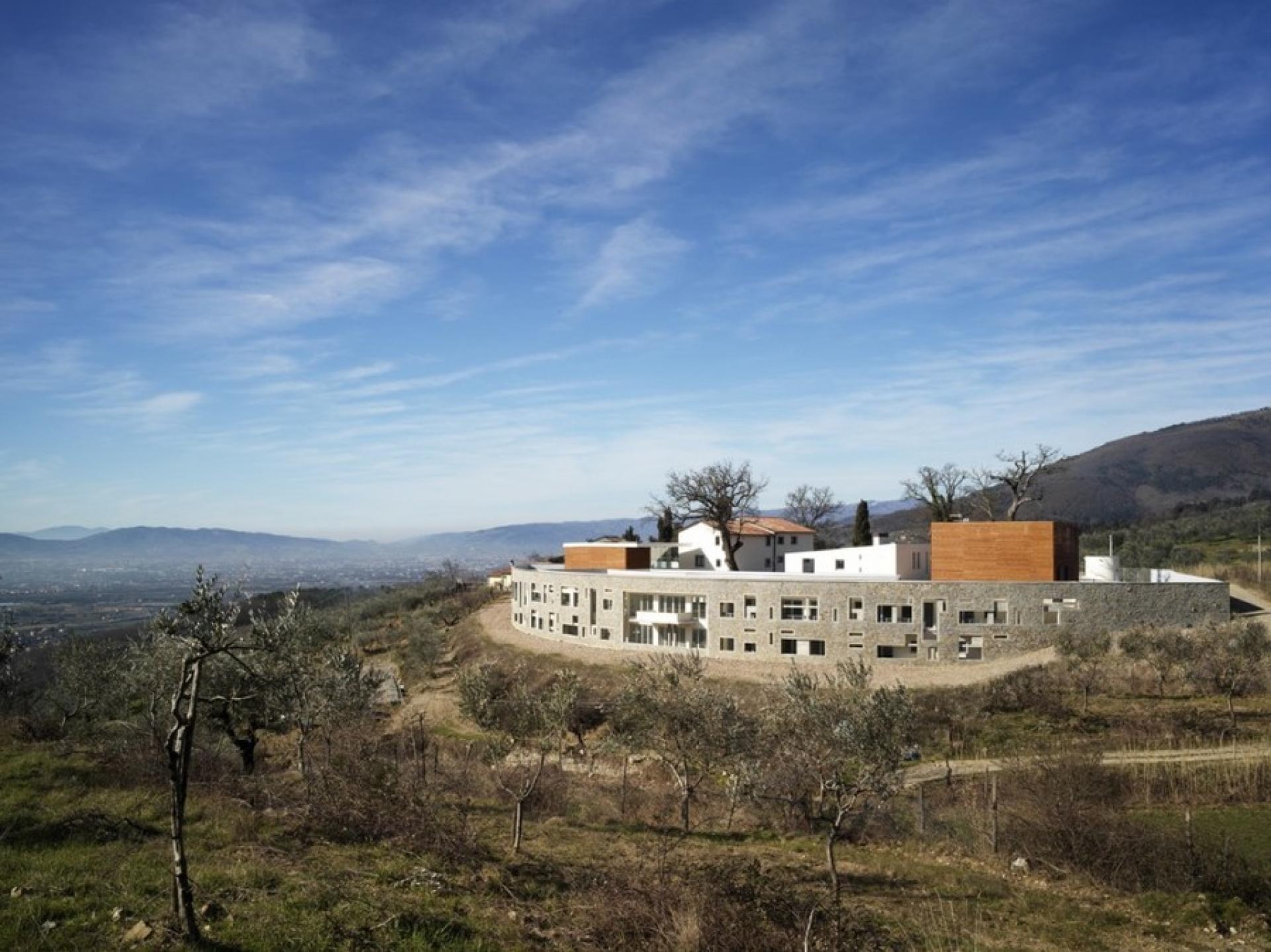 A picturesque location of the Health Centre Montemurlo in Italy is characterized by the presence of terraces built with dry stonewalls. Integration of the new content into the existing nature provides a perfect symbiosis for elderly living there and offers possibilities of interaction with nature.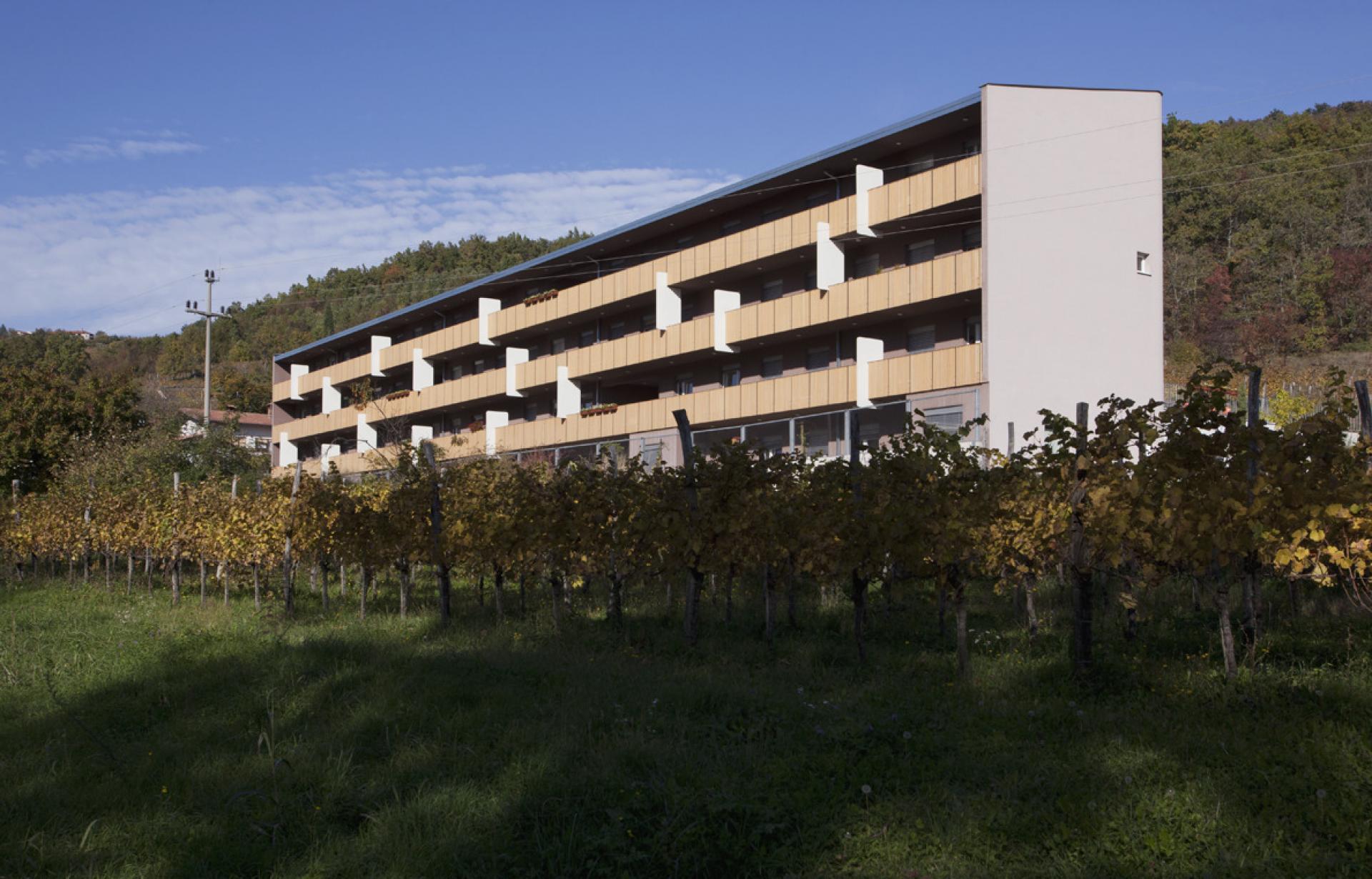 In between vineyards in Slovenia's Goriška Brda we find the Elderly Home Brda. The placement between the main road and the slope of the vineyard did not allow a lot of options but architects opened the main facade with the balconies in the entire length of the building to the south. The building makes possible of daily enjoyment in nature.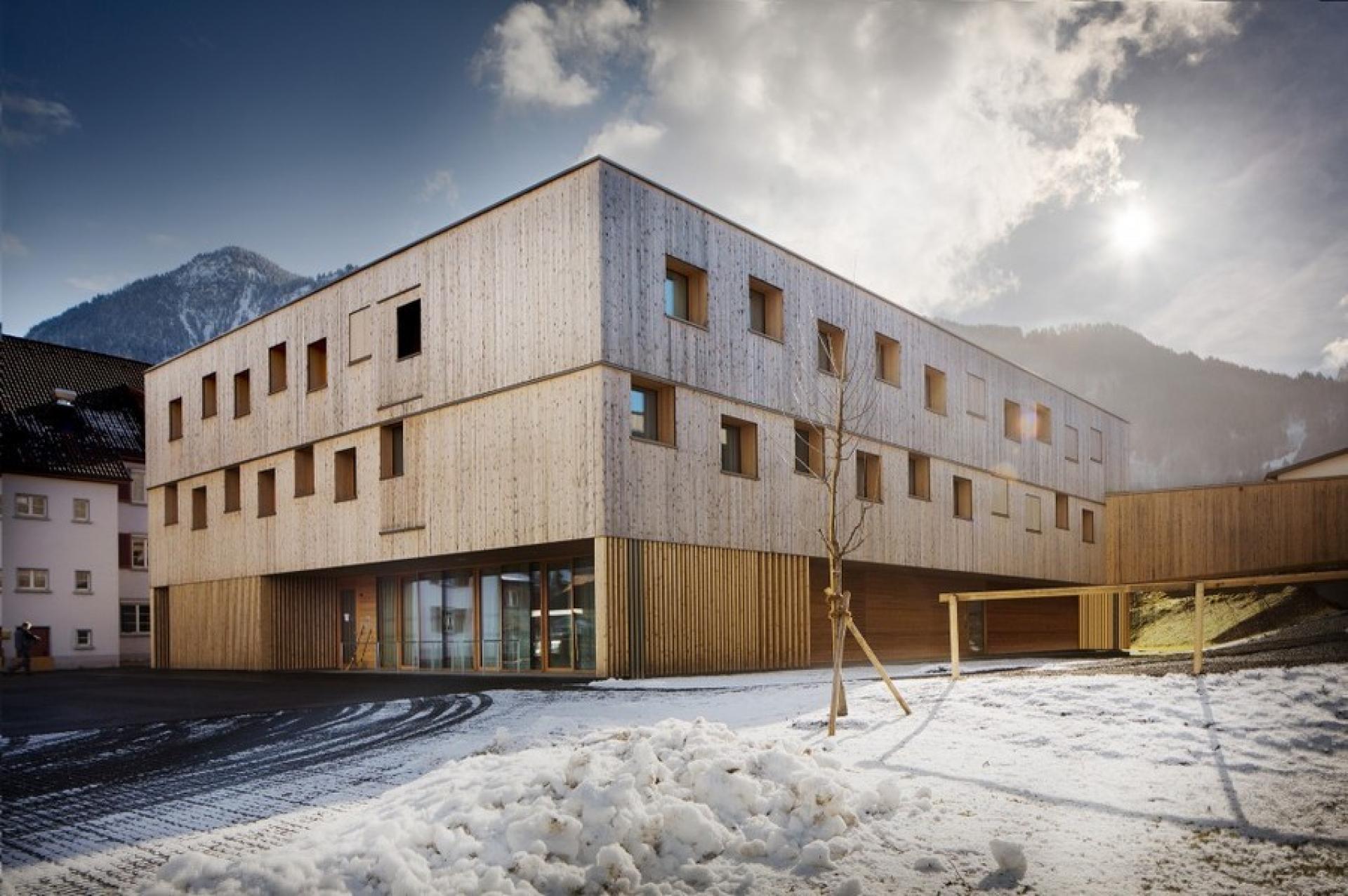 The ambitious design of the Retirement Home in Nenzing, Austria creates a calm and stable background of living. Behind the flexible layout lies a highly functional construction with passive house standards and current technologies. This is a good representation of a pleasant interface between content and architecture.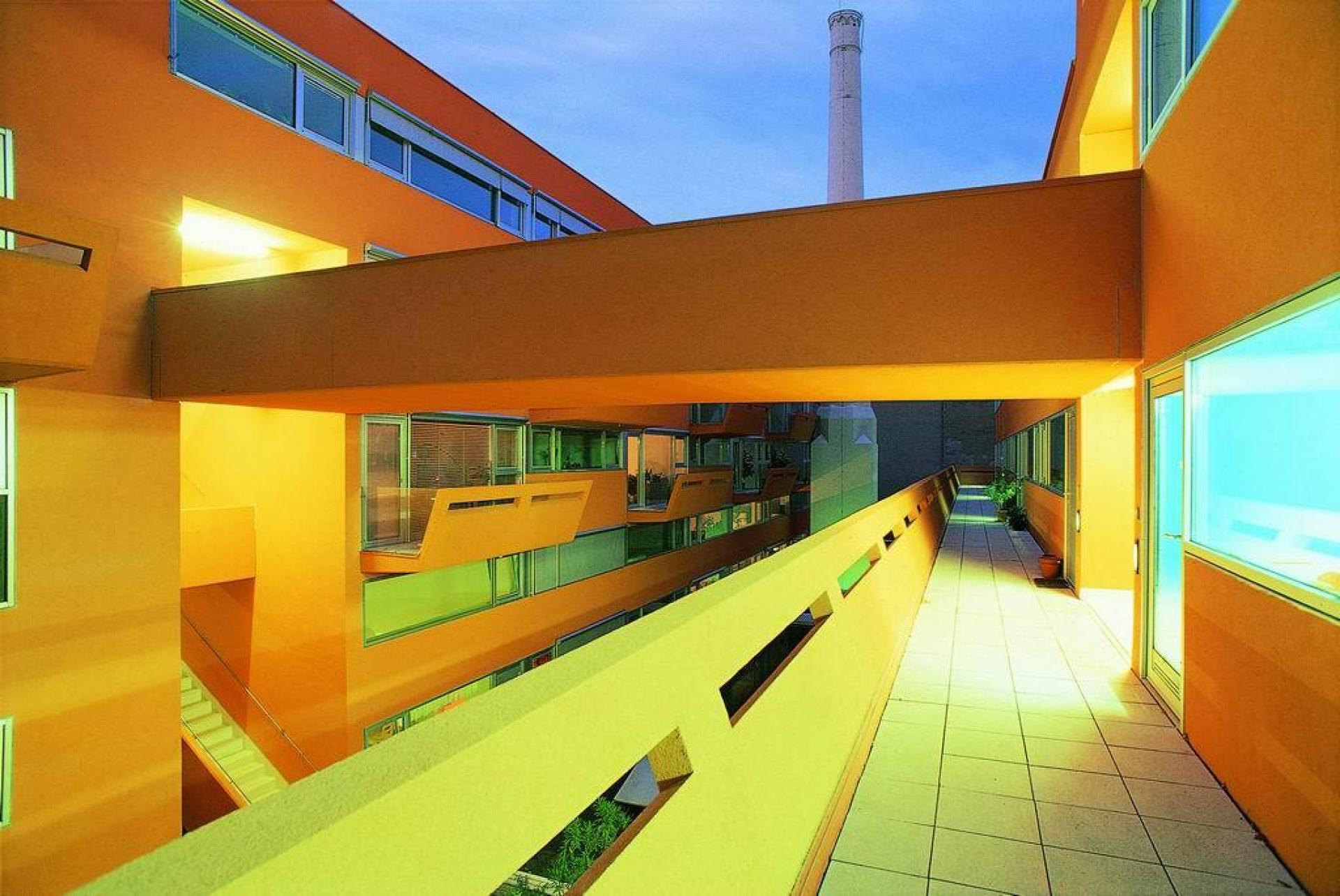 And we can also find cases where housing units create a community, which includes as well taking care for elderly members living in the house. Like in the case of Sargfabrik in Vienna. Along with the luxurious roof garden, a range of common areas we can find as well a cultural house, restaurant, kindergarten, and twenty-four-hour accessible bathhouse.
Plenty of possibilities for comfortable architecture for elderly. Enough to doubt which example to choose.