Centrifugal Tendencies
Paper architects are no paper tigers. This is true, but not the main conclusion of an excellent exhibition currently held at the Museum of Architectural Drawing in Berlin. Therefore this phrase cannot be the title of the aforementioned exhibition and even less so the title of this post. On the other hand, Centrifugal Tendencies hits the nail on its head. This is therefore one of the rare instances where an exhibition title seems to be also a perfect title for the post which reviews the exhibition.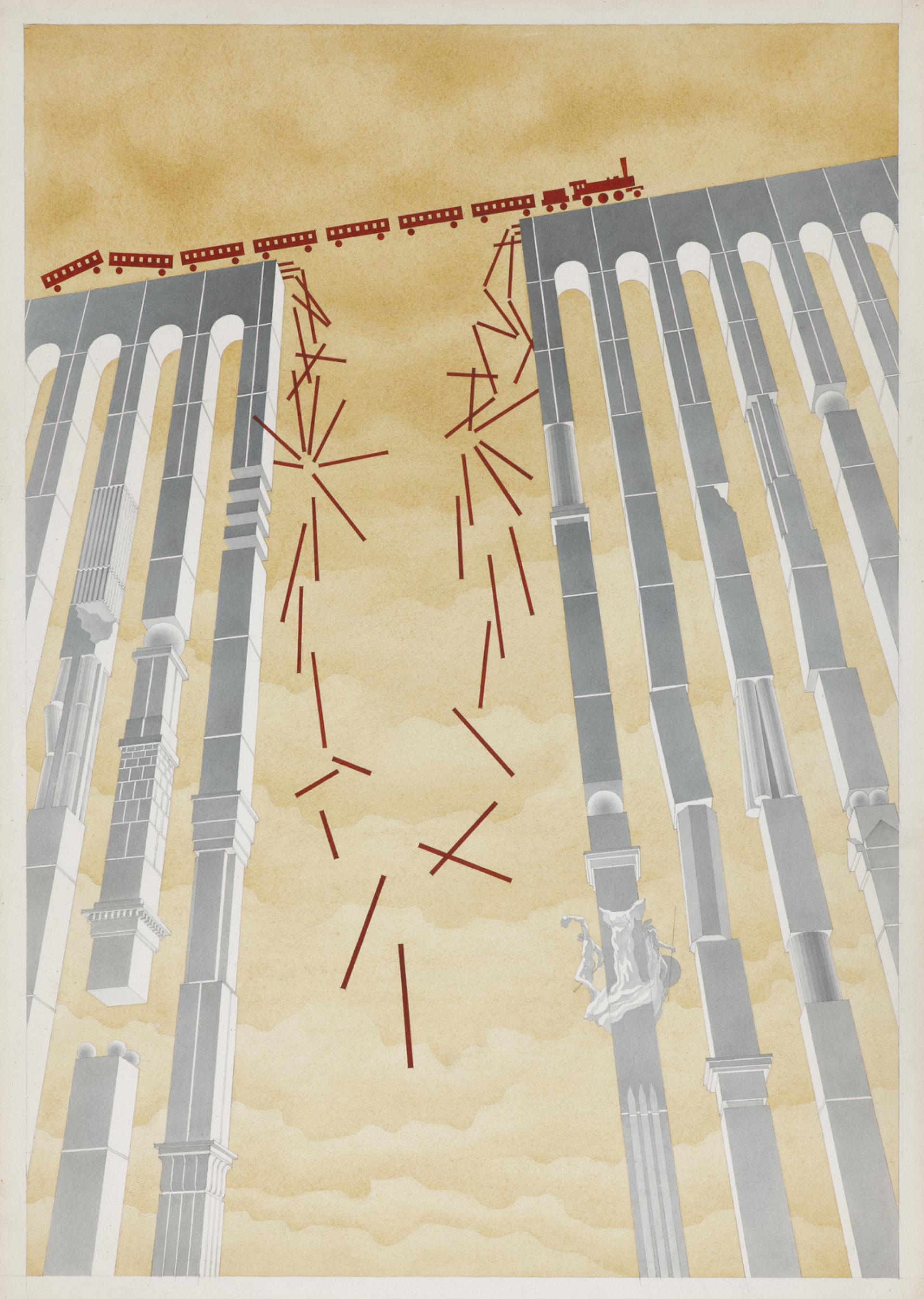 Notwithstanding – you might have guessed it already – there is a connection with paper architecture. The works shown in Berlin stem from a group of architects around Yuri Avvakumov who coined the term paper architecture in the Soviet Union in the 1980s. Centrifugal Tendencies recalls a time when the unofficial architectural world of the Soviet Union started to expand. The iron curtain became permeable. Ideas began to spread.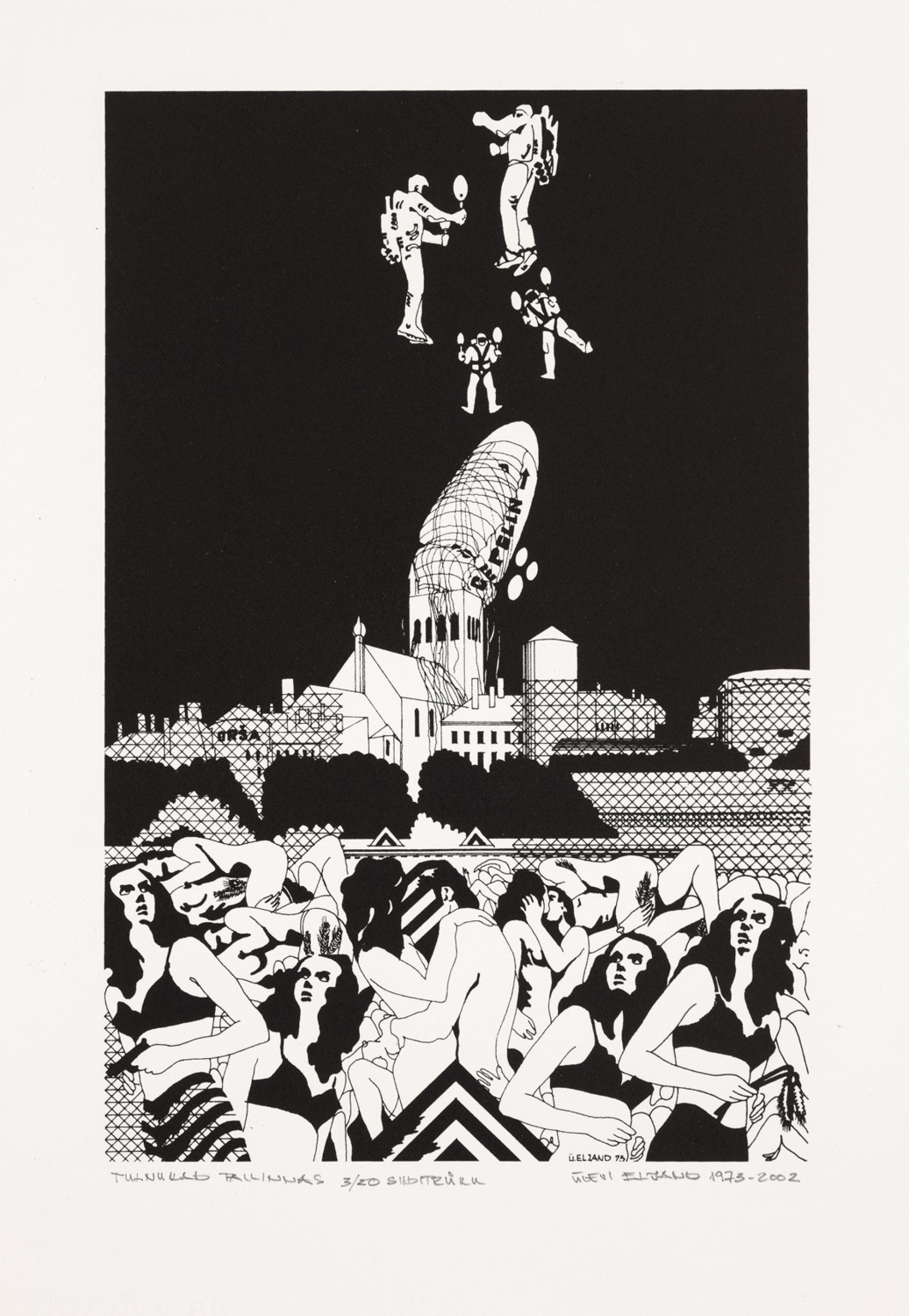 The exhibition tells the story of architects in three cities, Novosibirsk, Tallinn and Moscow who all wanted to be somewhere else. The architects of Novosibirsk wanted to be in Moscow, the architects from Tallinn wanted to be as far away from Moscow as possible and the architects from Moscow wanted to be everywhere but in the Soviet capital. They all found themselves at the fringes of the status quo. In the 1980s their ideas had no place in the Soviet architecture establishment. They were however allowed to participate in international competitions and many of the drawings presented are former competition entries for ideas competitions called in cities like Tokyo, New York or Los Angeles.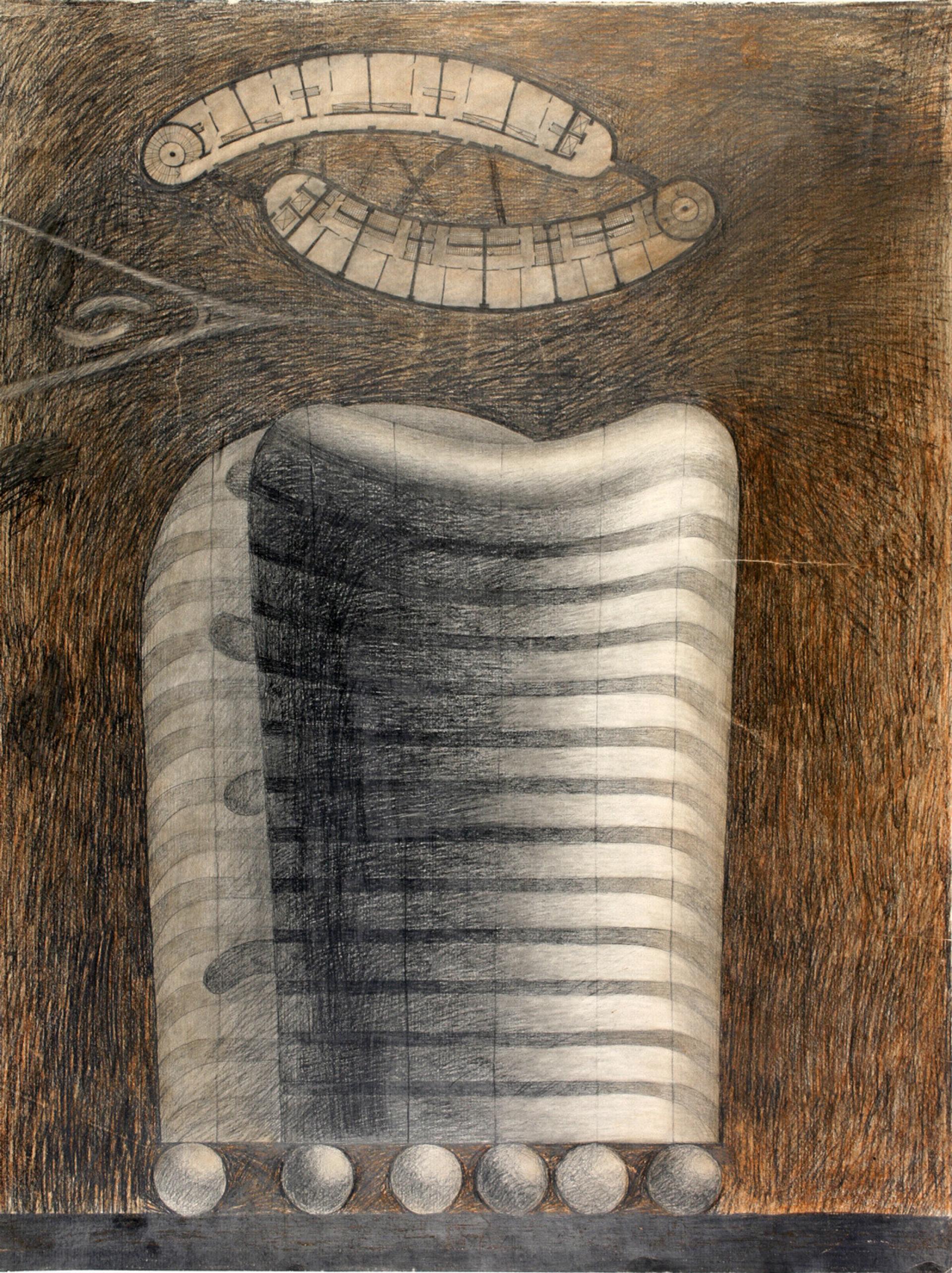 This exhibition shows eloquently that paper architecture is more than conveying an architectural idea on a piece of paper. Many of the architects whose drawings are exhibited in Berlin were not only great draughtsmen, they also became prolific builders at a later stage of their careers. Notwithstanding this not a question of building or not building. It is a statement that a discourse on the built environment must have many facets. Yes, it can be aesthetic.Yes, it can be political. Yes, it can be programmatic. But all this is nothing if we can't display our emotions. They are sometimes uplifting, sometimes sad, at best inspiring, even funny or just crazy. They always attest to the human condition. The emotional aspect of building, an even rarer trait today than forty years ago, is something which we must be careful not to lose when centrifugal tendencies start to take their toll.
Centrifugal Tendencies: Tallinn - Moscow - Novosibirsk; Curators: Yuri Avvakumov, Andres Kurg, October 7, 2017 to February 18, 2018; Tchoban Foundation. Museum for Architectural Drawing, Christinenstraße 18a, 10119 Berlin, Germany