What Can We Learn From
Jože Plečnik? One of Architectuul's goals since the early beginnings was to create a collaborative exchange about architecture. Thanks to our community the Architectuul open text catalogue has surfaced an enormous number of inspiring architecture and architects.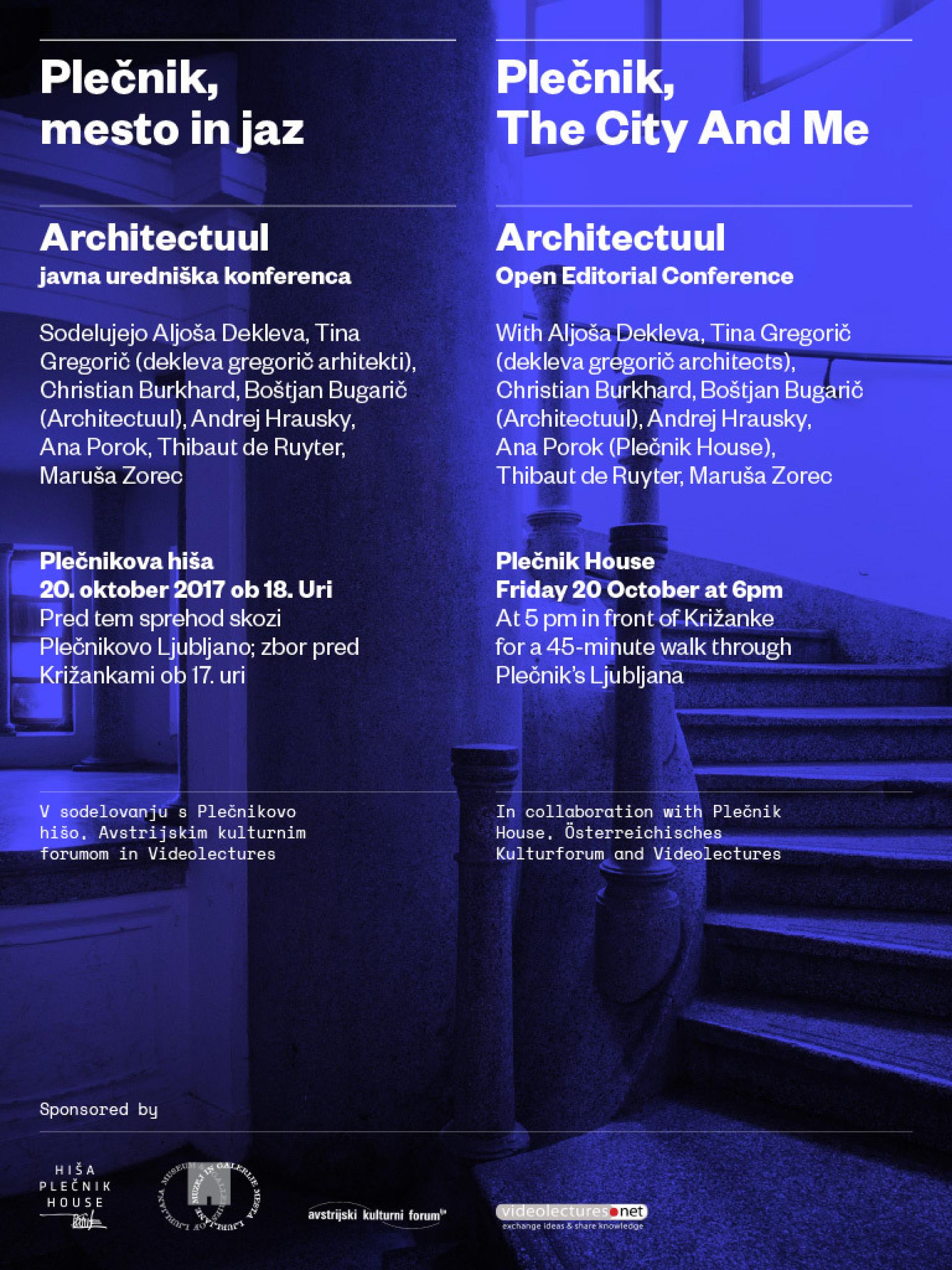 Now in a second step we will tie together our projects from the catalogue to discuss their underpinning concepts and intentions. To do this we will overhaul our site which we will launch next year and create a new format, the Dossier.
There is probably nobody better suited to inaugurate this idea than the Slovene architect Jože Plečnik. We believe what Plečnik has done when he reimagined the city of Ljubljana and how he went about to change his native city remains extremely relevant today.
To flesh this out, we are proposing an open editorial conference in Ljubljana. Together with our main contributors the Slovenian architects Aljoša Dekleva, Tina Gregorič, the French architect/writer Thibaut de Ruyter and several expert guests we will kick-off the conversation. We are excited!
Plečnik, the City And Me at the Plečnik House, Ljubljana, Friday 20 October 2017 at 6 pm. We will meet ahead of the event at 5 pm in front of Križanke for a 45-minute walk through Plečnik's Ljubljana. The event will be held in English, the entrance is free. Please confirm your attendance in advance: [email protected] or 01 24 12 506.