Connecting Present Ideas: Future Architecture Platform
Architecture is constantly changing by nature. It embraces a process of adaptation to an era's ideological, economic, social, and aesthetical references, in the form of different movements – each one calling in question the conventions and standards of the previous. Today, architecture is yet again standing at a shifting point, ideals of efficiency and modernity being progressively replaced by those of social and ecological stability. But this shift in the nature of the field is also accompanied by a global redefinition of its profession. Architects must now trade their elitist vertical relation to the people for a more holistic and horizontal one. This statement is best illustrated by the selection in early 2016 of participants to the Future Architecture Platform, with a vast majority of members standing up for a more committed and socially oriented practice in architecture.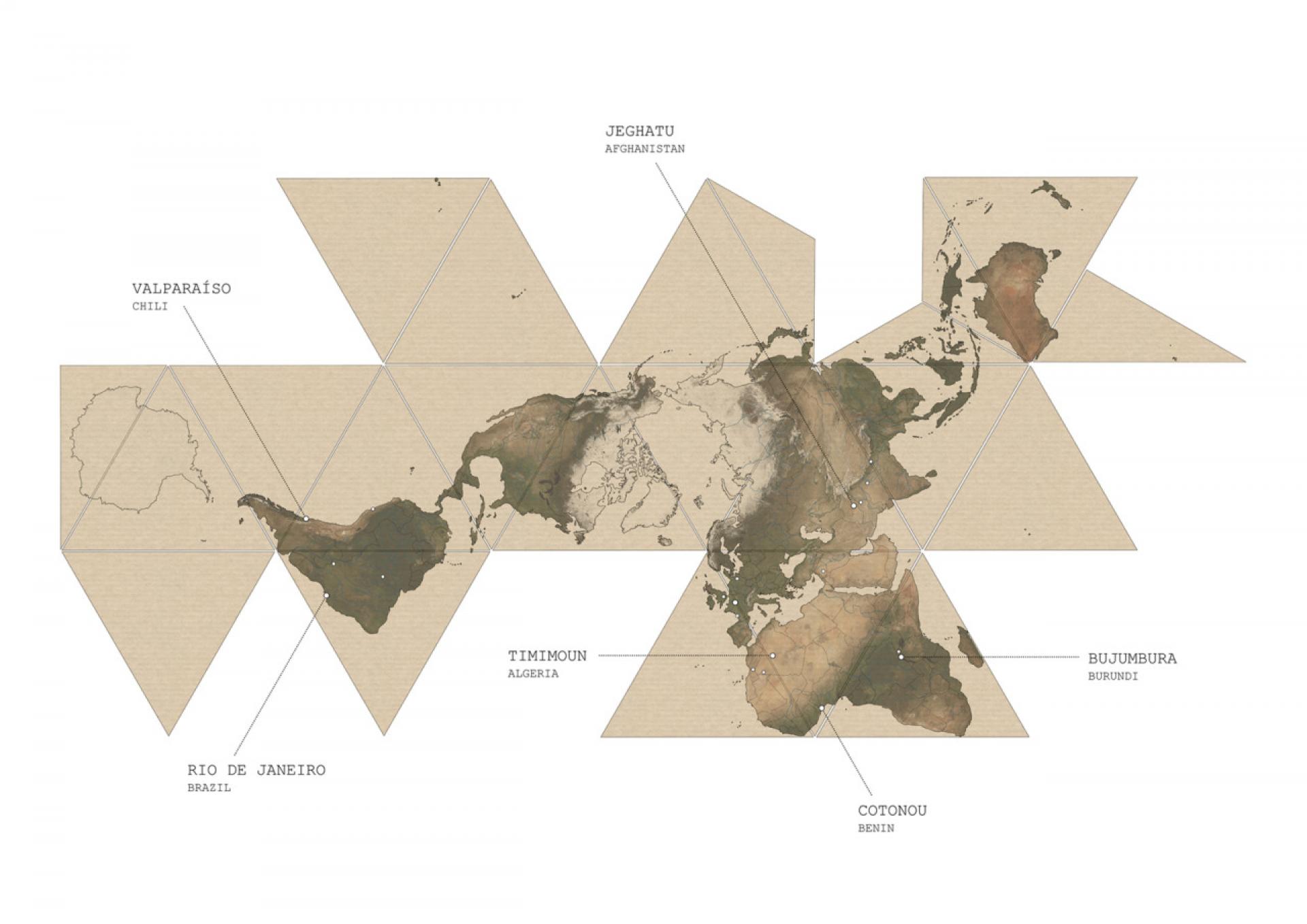 This pan-European platform of museums, curators and festivals was initiated by the Museum of Architecture and Design (MAO) in Ljubljana, collecting almost 300 different proposals and shortlisting 25 participants to present their vision of architecture during a two-days matchmaking conference. Its broader objective was to gather a panel of ideas concerning the future of architecture and cities, spreading them to the wider public and promoting at the same time emerging professionals in the field. From theoretical reflexions, new technologies applications, innovative participatory practices or scale 1 constructive systems, the range of selected presentation was featuring versatility and creativity, opening up promising possibilities for the future of our built environments.
Aman Iwan was conceived as an open, trans-disciplinary collective, focusing on social issues about territories and their populations. It aims to share knowledge and research about these territories, in order to build a network on different scales. This process allows the elaboration of various projects involving the local communities, from built architecture to workshops and exhibitions, taking in consideration local contexts and vernacular traditions.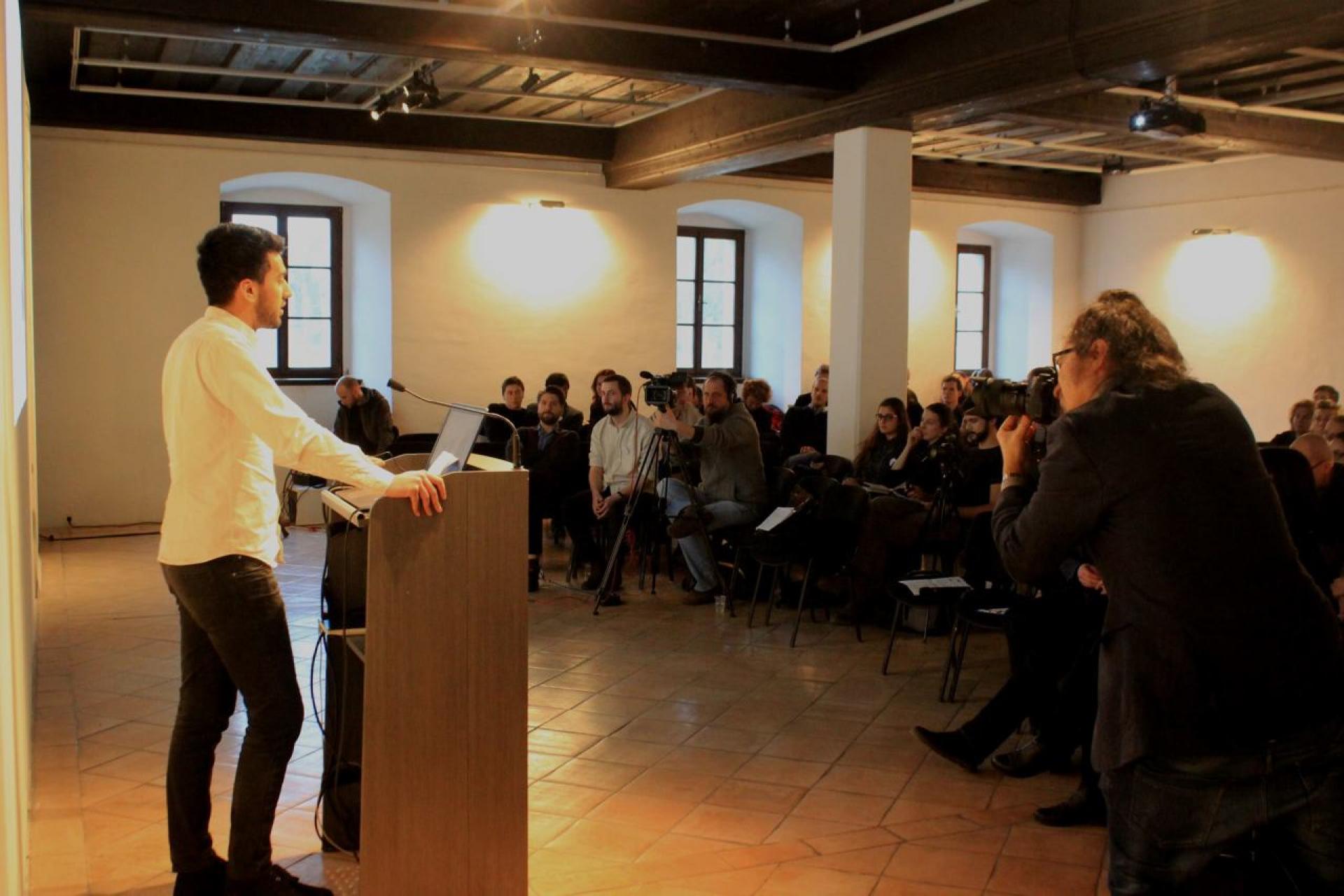 As part of the Future Architecture Platform event, the collective presented its opinion about architecture, being homogenising itself into a trend of unquestioned thoughts and actions – where the relationship with the traditional and vernacular knowledge of the people are being progressively forgotten for the sake of 'progress'. Returning to fundamental principles such as sharing knowledge and focus on a local scale seemed essential. Therefore, we saw the necessity for architects to rethink of their roles in society, shifting towards a role of mediator, linking the different parties and scales of the project – giving voice and value to local interests and preserving vernacular traditions while providing the expertise and support of actors working on bigger territorial scales. One tool of this approach presented by the collective during the event was Aman Iwan's periodical publication. This publication establishes a platform aiming at bringing the different territories and actors into association – potentially becoming, on a long-term basis, a leverage tool to achieve built projects.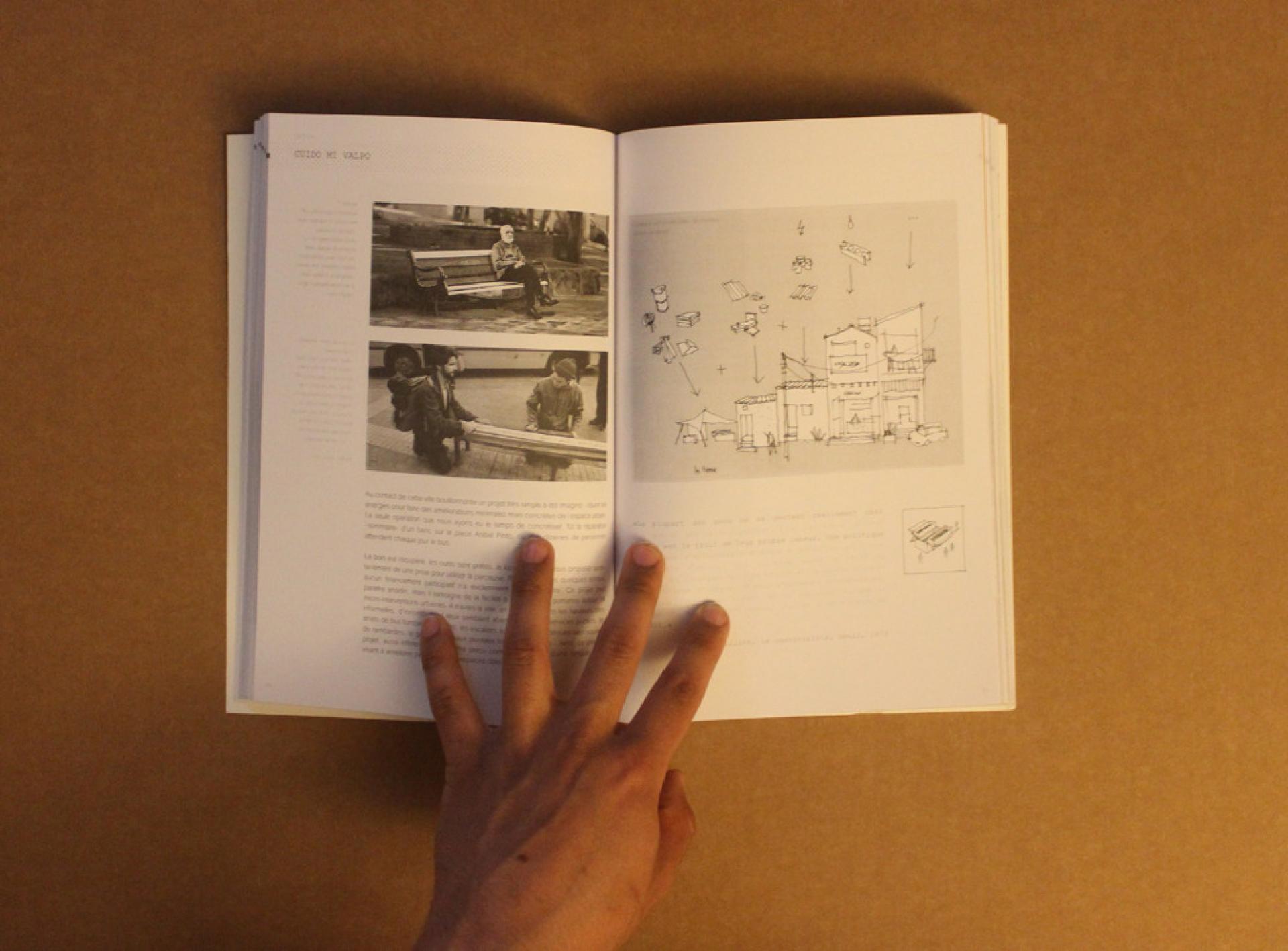 The collective ultimately aims to create a global network through the association of local microcosms, illustrating the idea of a diktyotopia – the utopia of the network. Therefore, we naturally fully identified to the approach of Future Architecture Platform, which enabled the weaving of a complex and fascinating fabric of connected singular ideas from the different participants – generating an international and dynamic network and setting the basis of future collaborations.
Events such as Future Architecture Platform's are of great importance in the personal and collective development of emerging professionals, even beyond the field of architecture. More than the opportunity to belong to a strong network, it also values committed work and ideas that sometimes struggle to find their place in a rigid architectural environment influenced by developers and corporate interests. For the last decade, many young architects across Europe tried to interrogate and rethink our profession in response to contemporary issues of crises and their consequences, leading to alternative practices generally in a collective way to share and mutualise competences – Aman Iwan was initiated that way, thinking of itself as trans-disciplinary, collaborative and participative entity. Future Architecture Platform also being of a collaborative and interactive nature, the different experiences and professional backgrounds from members of the platform and participants provided crucial advices and information on the topic.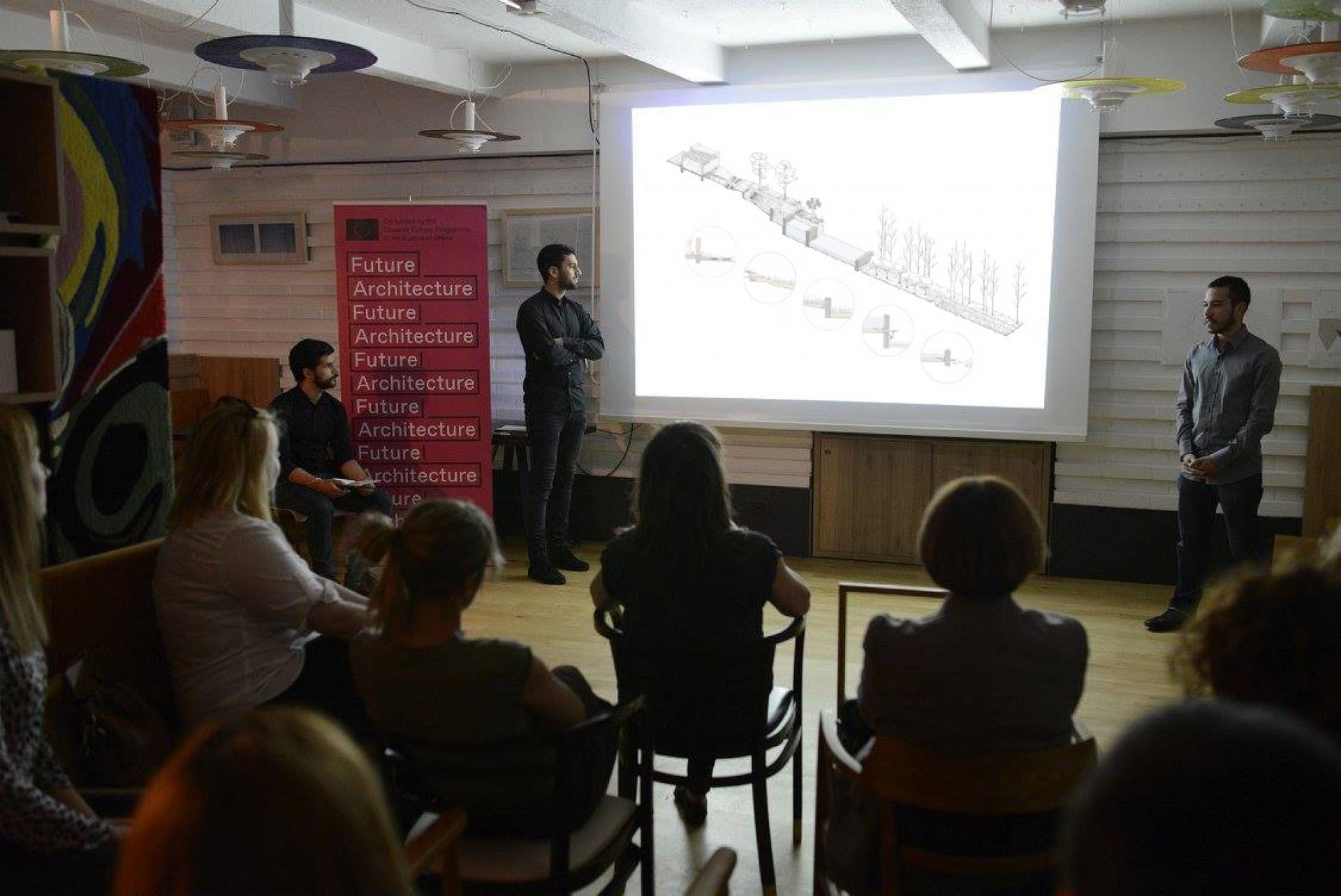 By promoting young professionals and encouraging innovation and commitment on an international scale, the Future Architecture Platform and its members have already become actors of change in the field, before the end of its first edition. In anticipation of new cycles to be organized in the years to come, there is no doubt that their influence will continue to grow on a long-term basis, enriching a network of contributors and widening the range of possibilities for future projects – but also nourishing the never-ending and engaging debate on the future of architecture.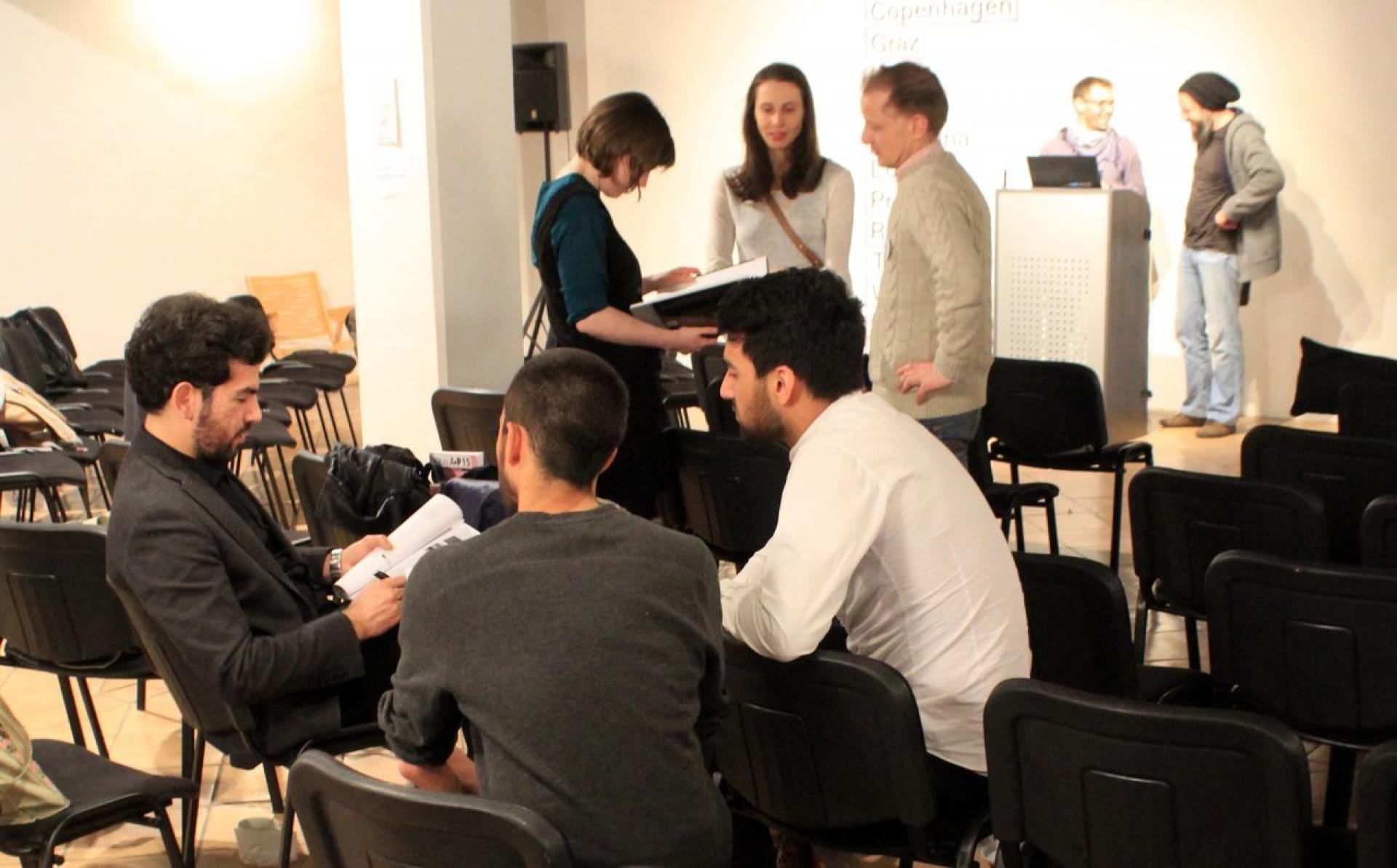 by Collective Aman Iwa