California Case Study Houses
In January 1945 John Entenza, the editor and publisher of Arts & Architecture magazine, announced the Case Study Houses Program (CSHP), which was envisioned as a creative response to the impending building boom expected to follow the housing shortages of the Great Depression and World War II.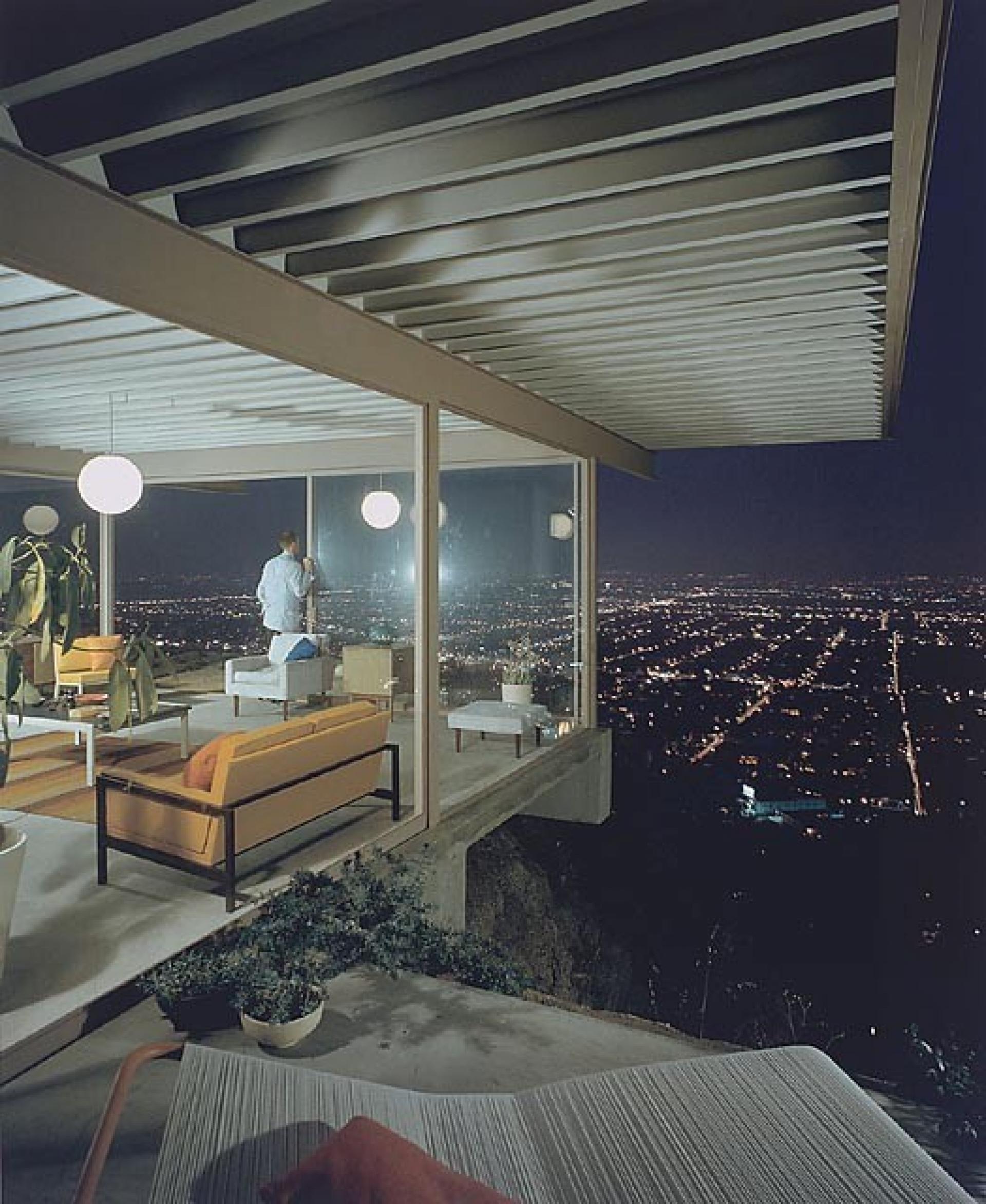 Entenza encouraged participating architects to use donated materials from industry and manufacturers to create low-cost, modern housing prototypes that might foster a dialogue between architectural professionals and laymen. The Case Study Houses were built between 1945-1966 mostly in LA by Richard Neutra, Raphael Soriano, Craig Ellwood, Charles and Ray Eames, Pierre Koenig and Eero Saarinen.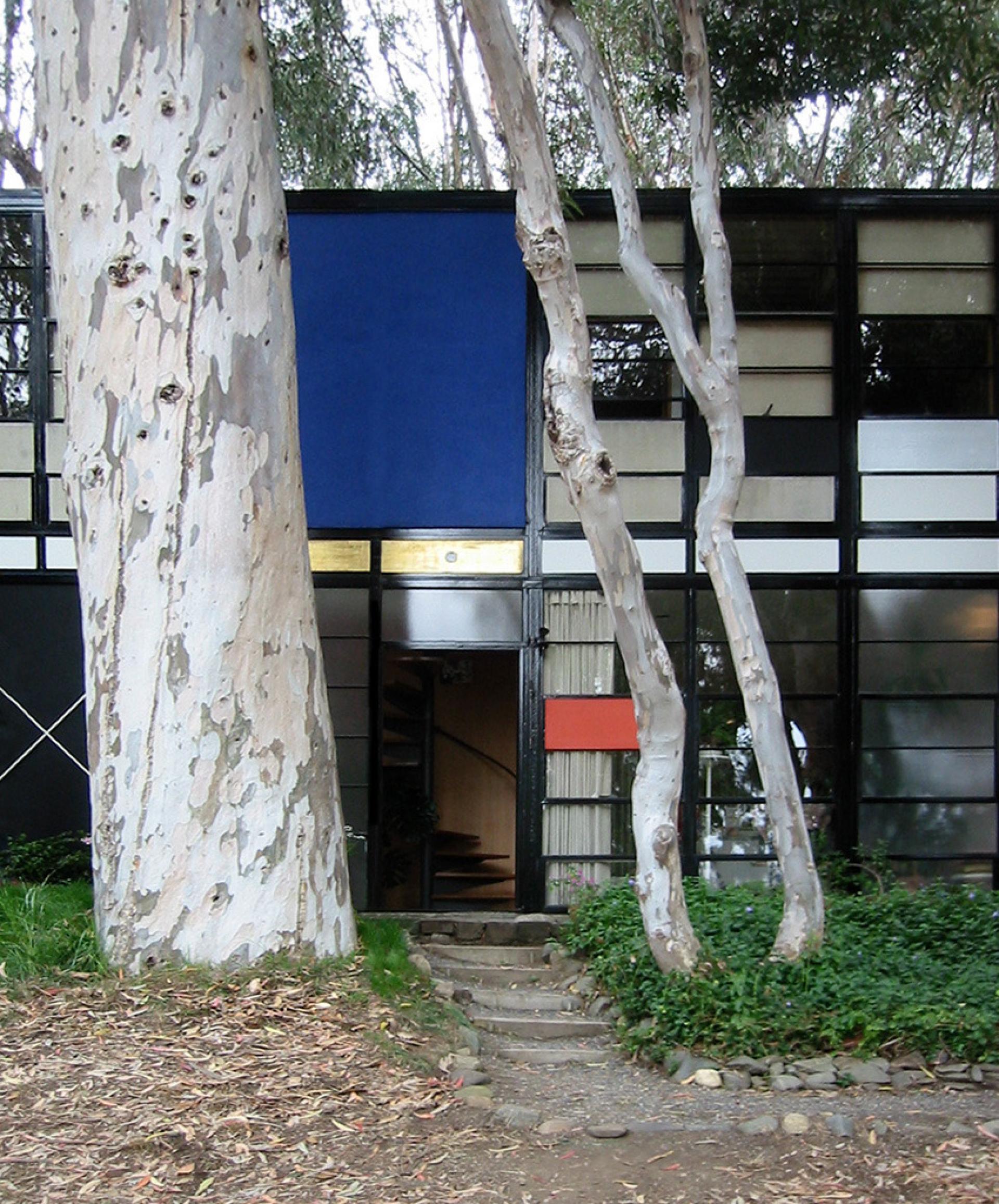 The Eames House is a landmark of mid-20th century modern Architecture and was constructed in 1949 by Charles & Ray Eames to serve as their home and studio.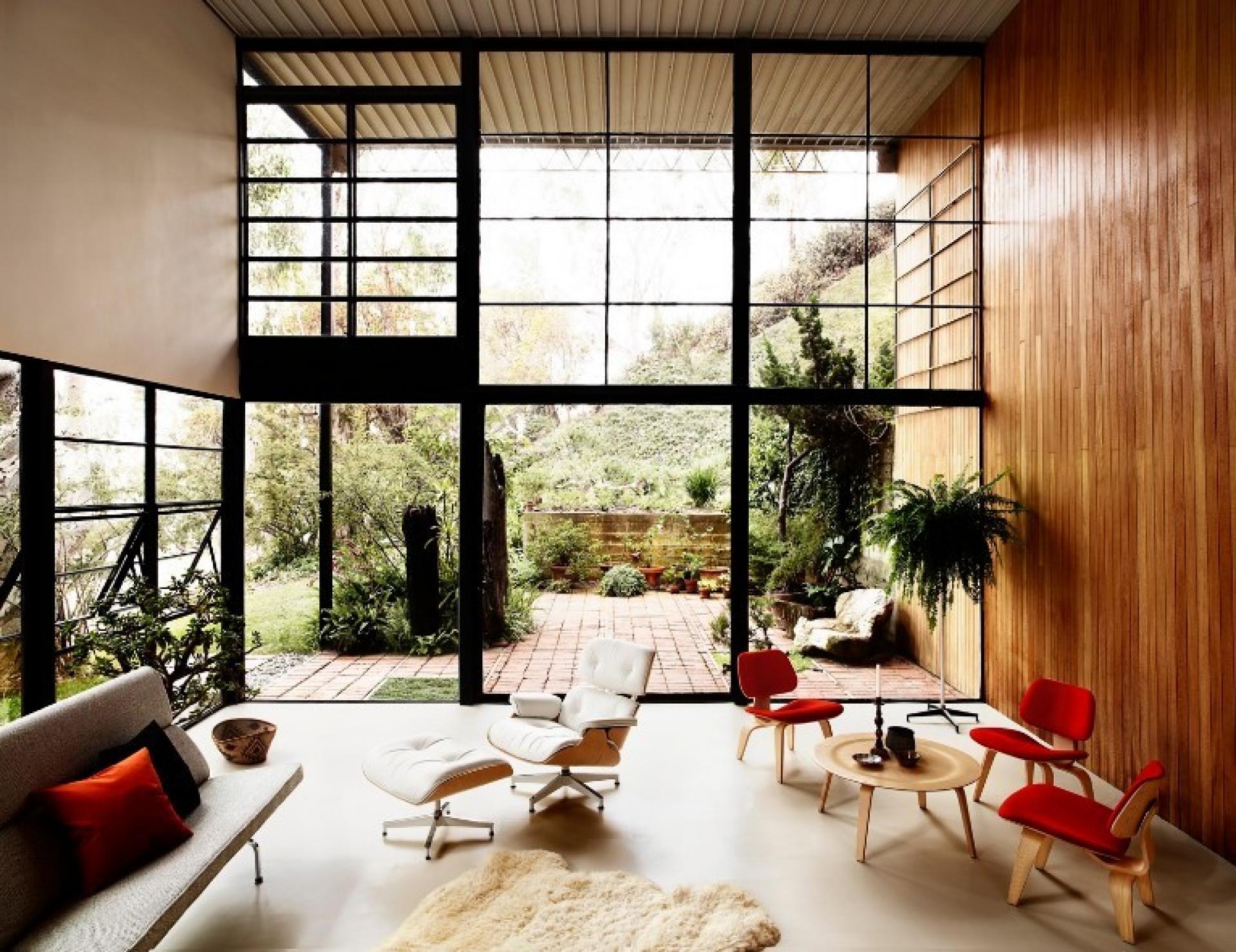 The design was first sketched out by Charles Eames with Eero Saarinen in 1945 as a raised steel and glass box projecting out of the slope and spanning the entrance drive before cantilevering dramatically over the front yard.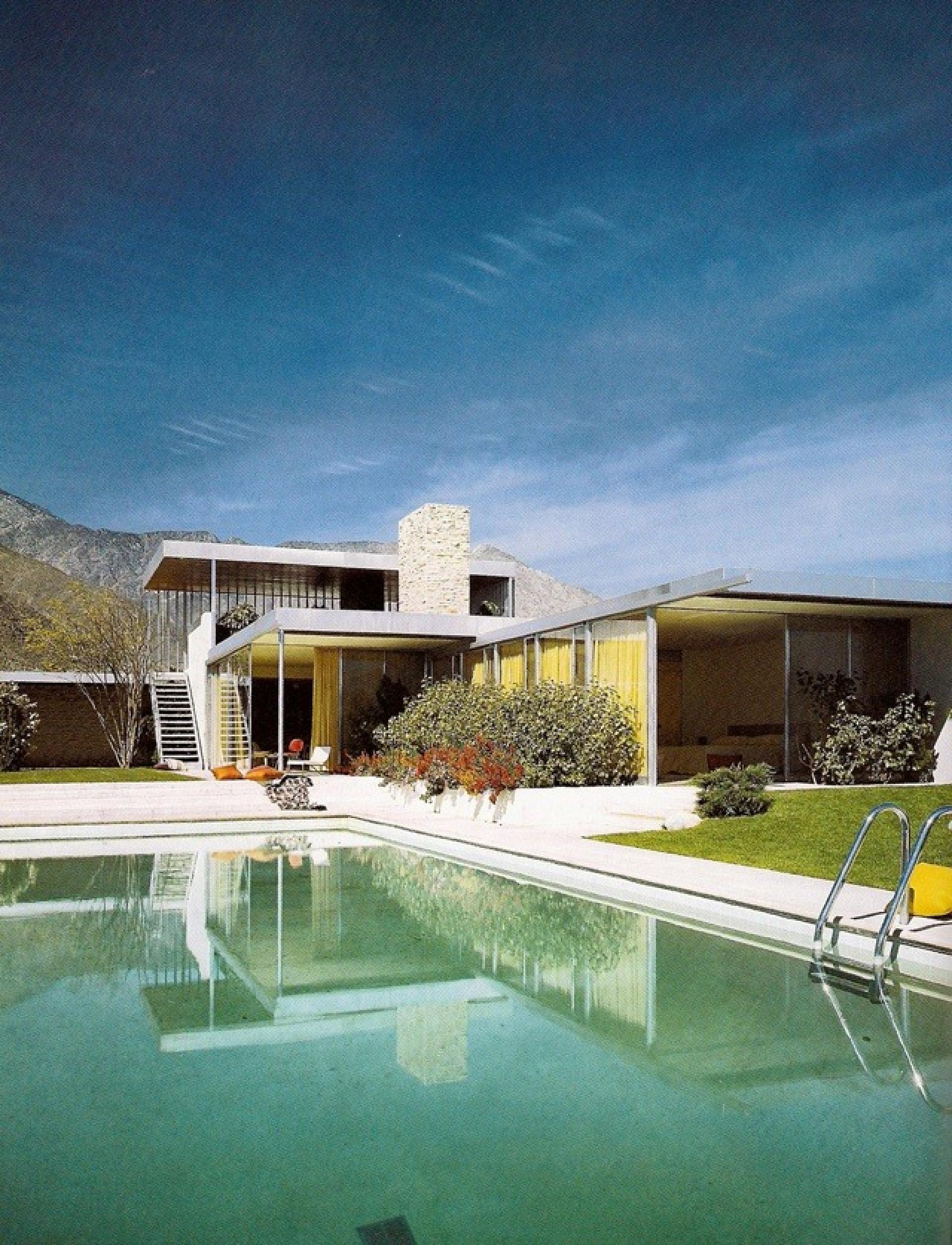 The Kaufmann Desert House in Palm Springs was designed by Richard Neutra in 1946. It is one of the most important examples of International Style architecture in the United States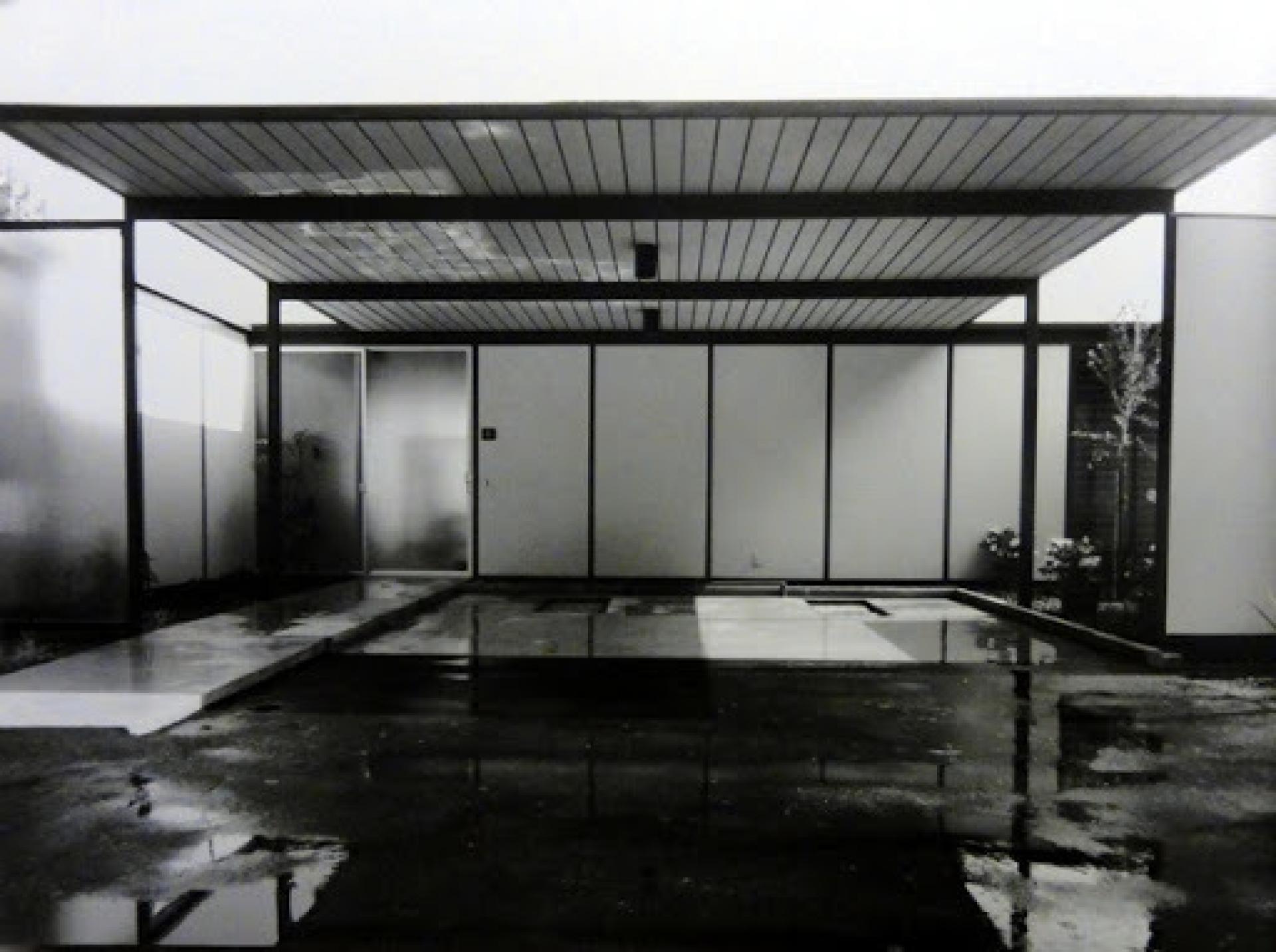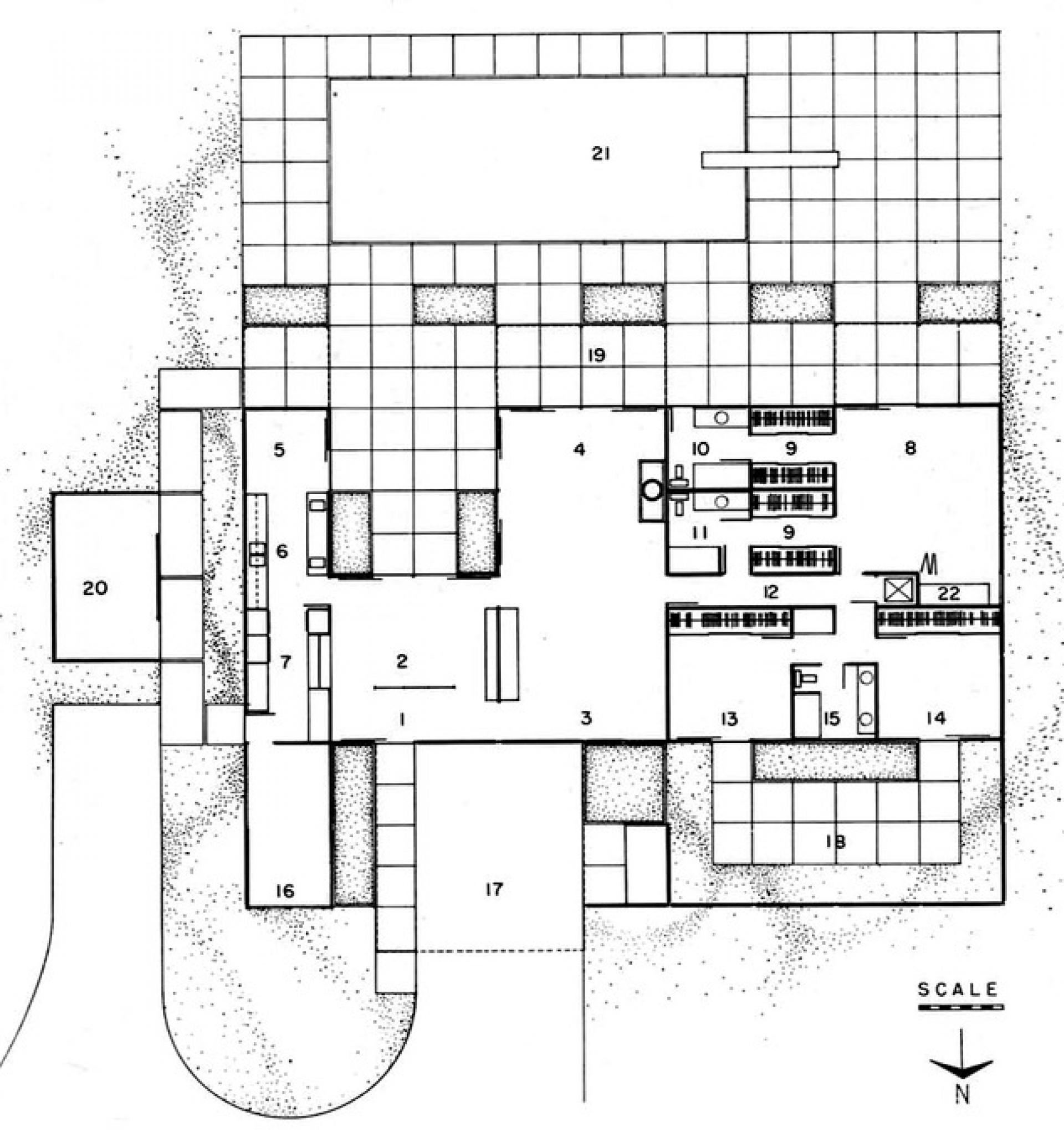 The Case Study House #18b was the more successful in the series of Craig Ellwood. One of the most significant improvements was the preconstruction factory structure and combining this with other pre-built elements such as walls, floors. Another standard feature was the sliding doors in the living spaces of the house that overlooked the terrace and a pool for entertaining guests or family.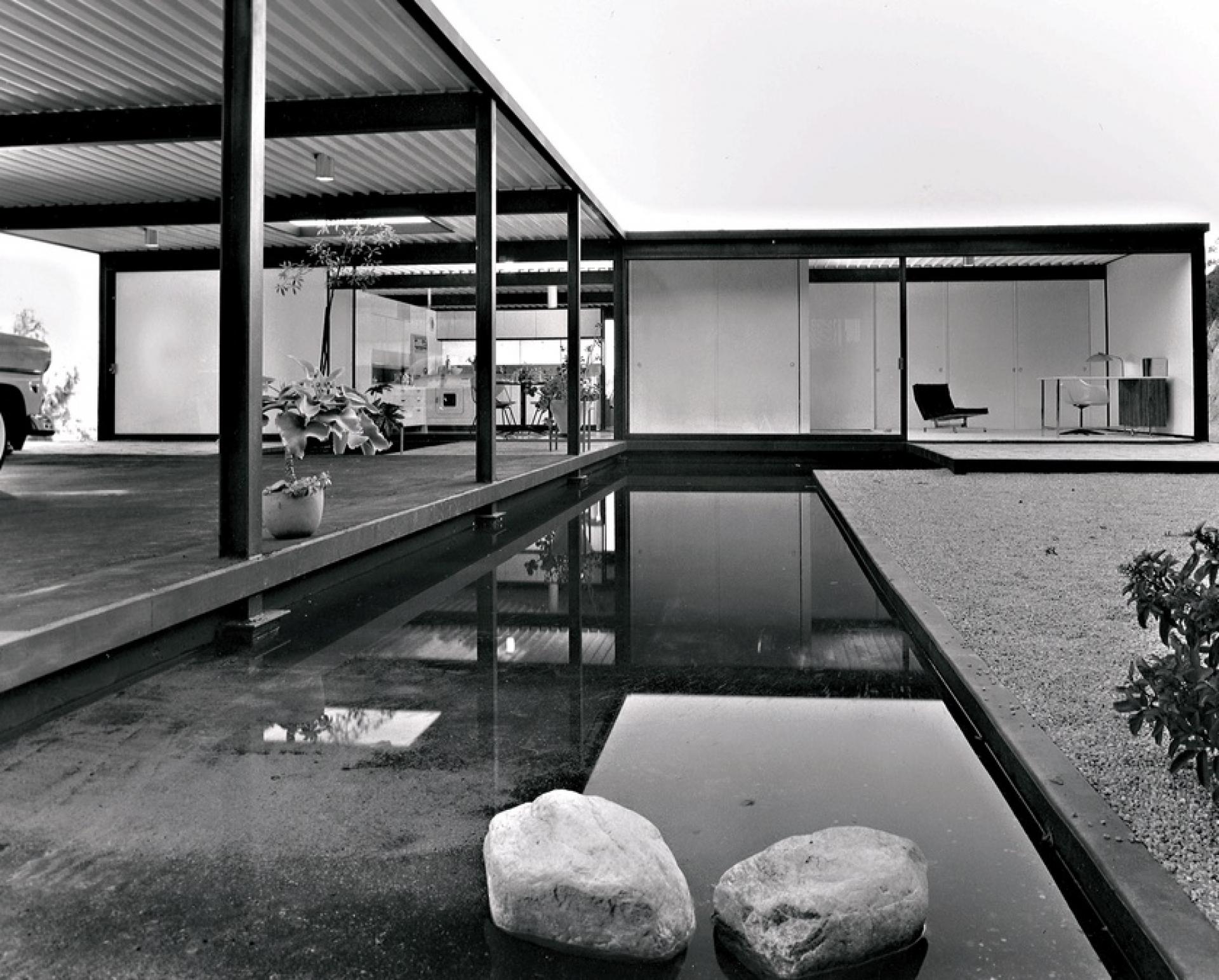 In the Case Study House #21, an early-career exploration, Pierre Koenig used a constrained set of industrial materials—primarily steel and glass—to execute a pure expression of his design approach. His philosophy of functionality and honesty in aesthetics manifests in a structure that appears simple but contains complexity in plan and organization.
Case Study House #22 in the Hollywood Hills was designed by Pierre Koenig. The house is considered an iconic representation of modern architecture in Los Angeles during the 20th century.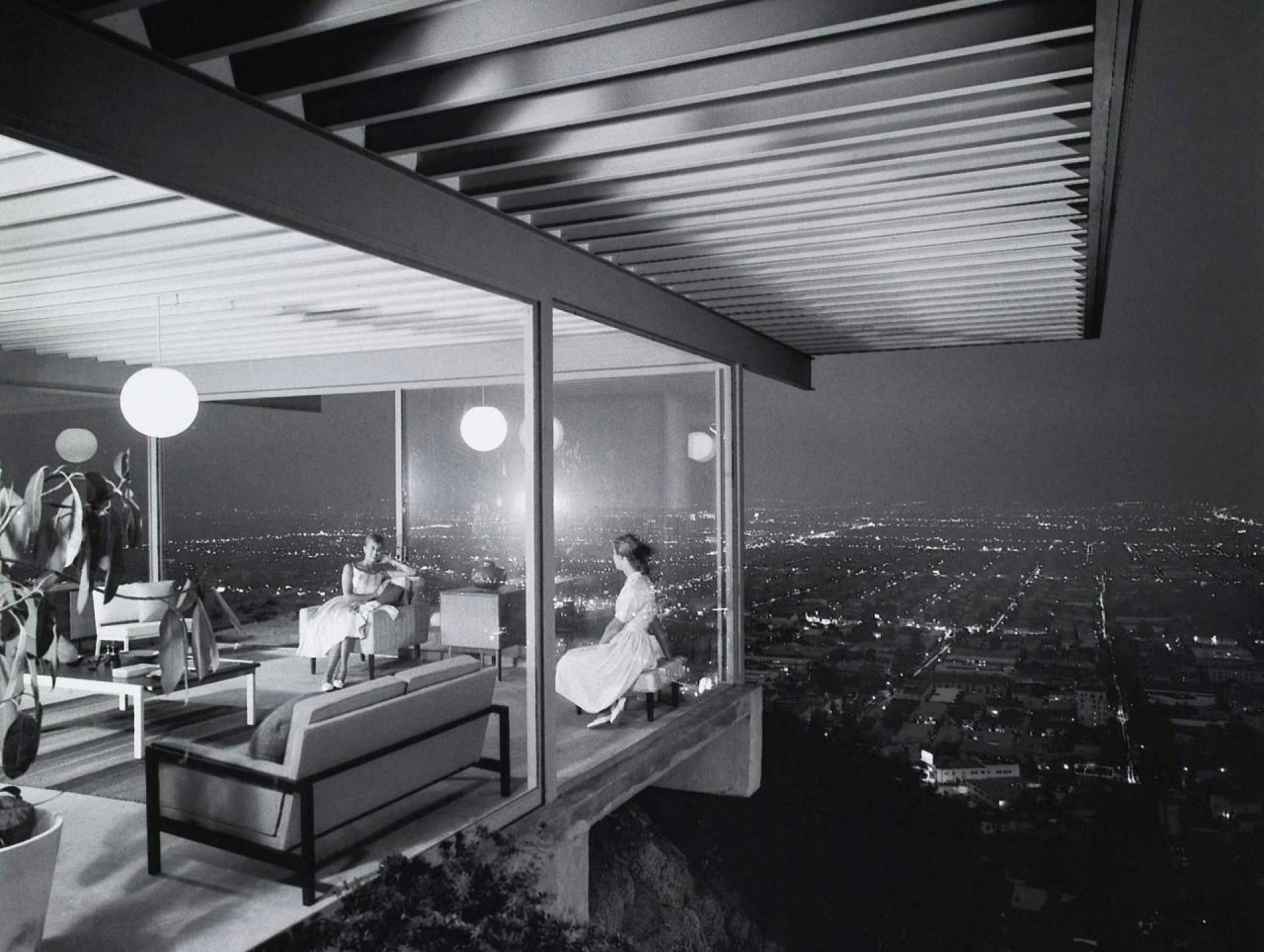 The highly publicized program ran from 1945 to 1964, spanning thirty-six individual designs, many of which were never constructed. The initial program announcement stated that "each house must be capable of duplication and in no sense be an individual performance" and that "the overall program will be general enough to be of practical assistance to the average American in search of a home in which he can afford to live."