Building Of The Month III
The Giudecca Residencies are located on the Giudecca island in Venice, just behind the former Stucky Mill.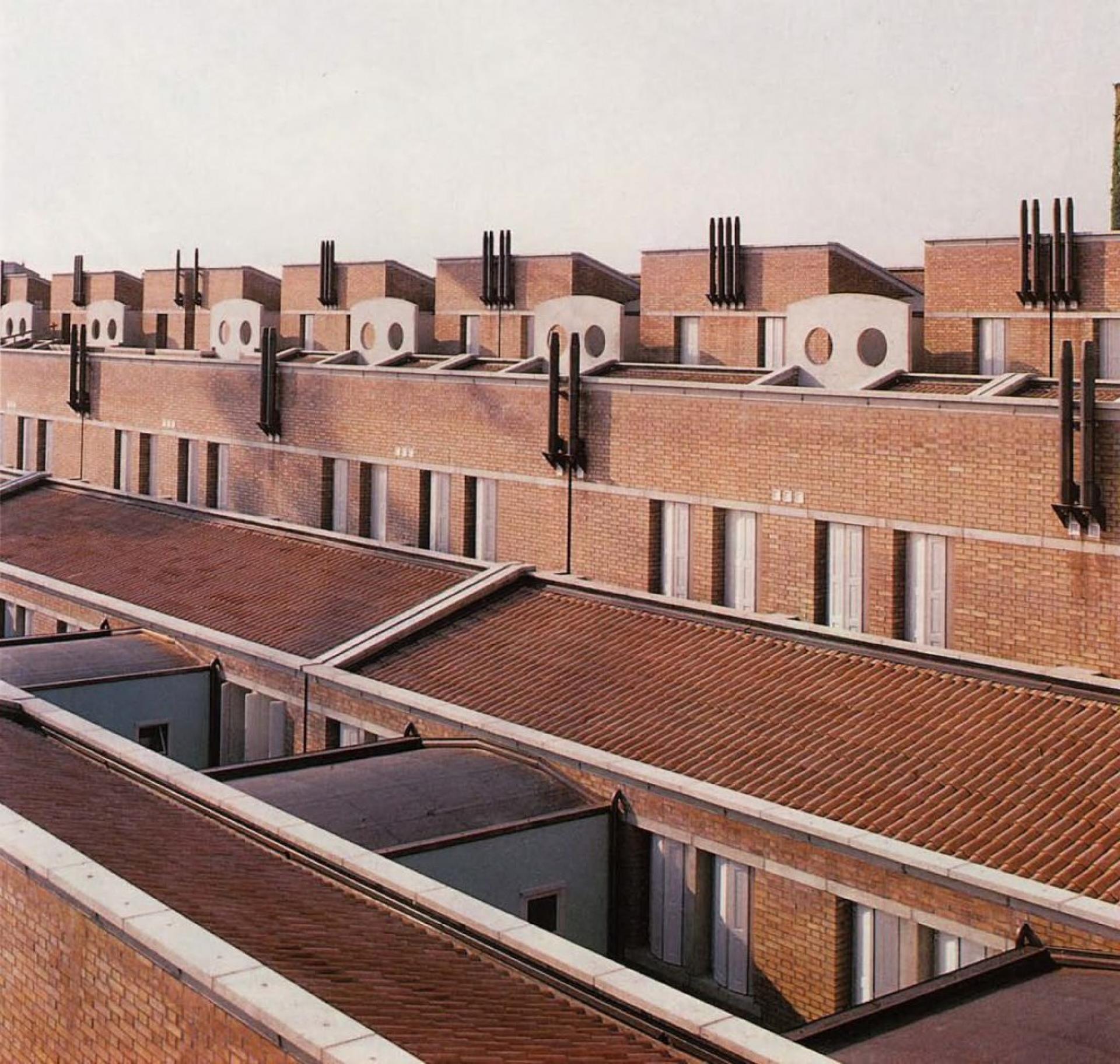 With an aggregative principle of a decreasing number of floors from north to the south, the architect guarantees every apartment a view of the lagoon, sunlight in dwellings and the open spaces between the houses.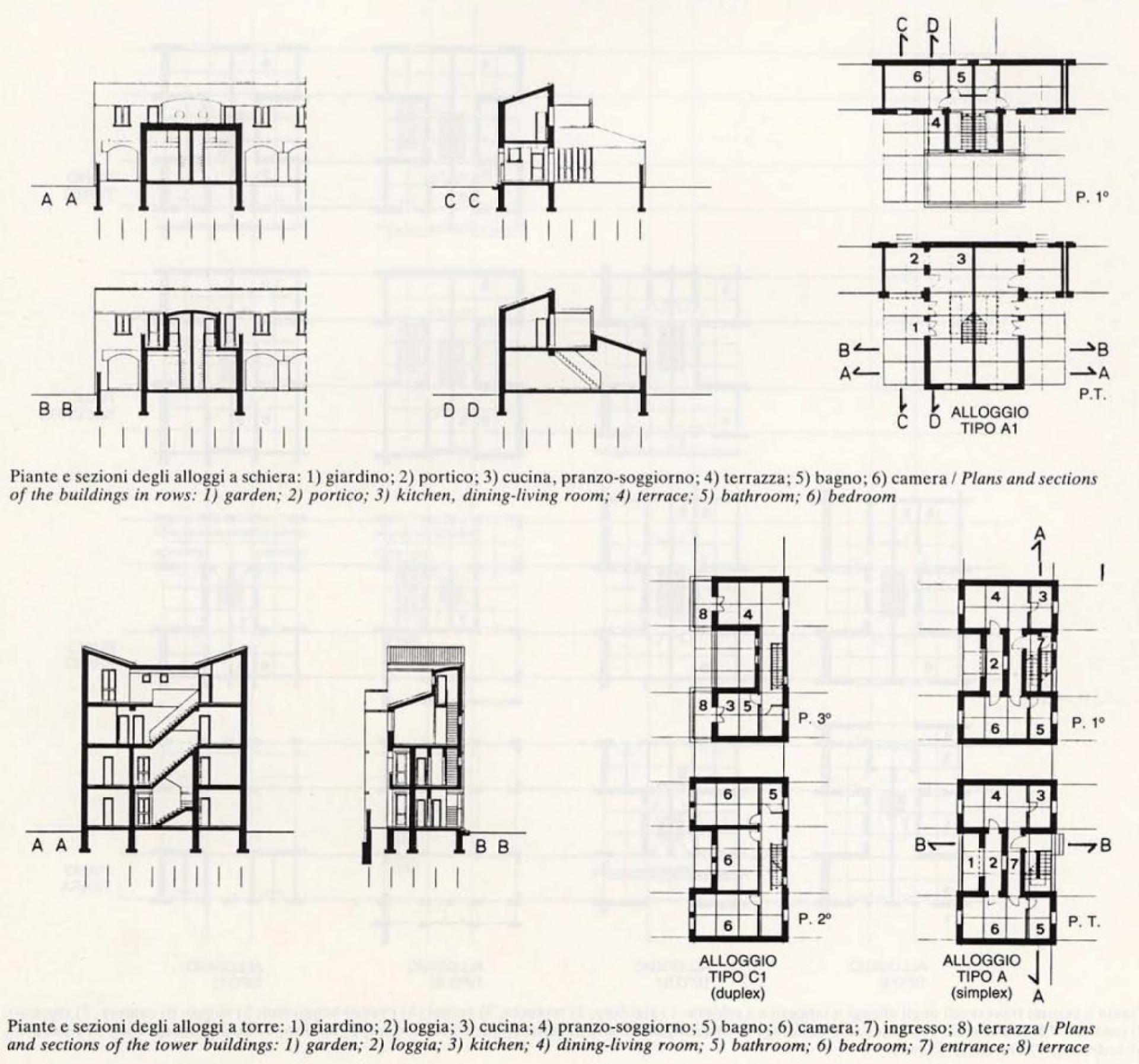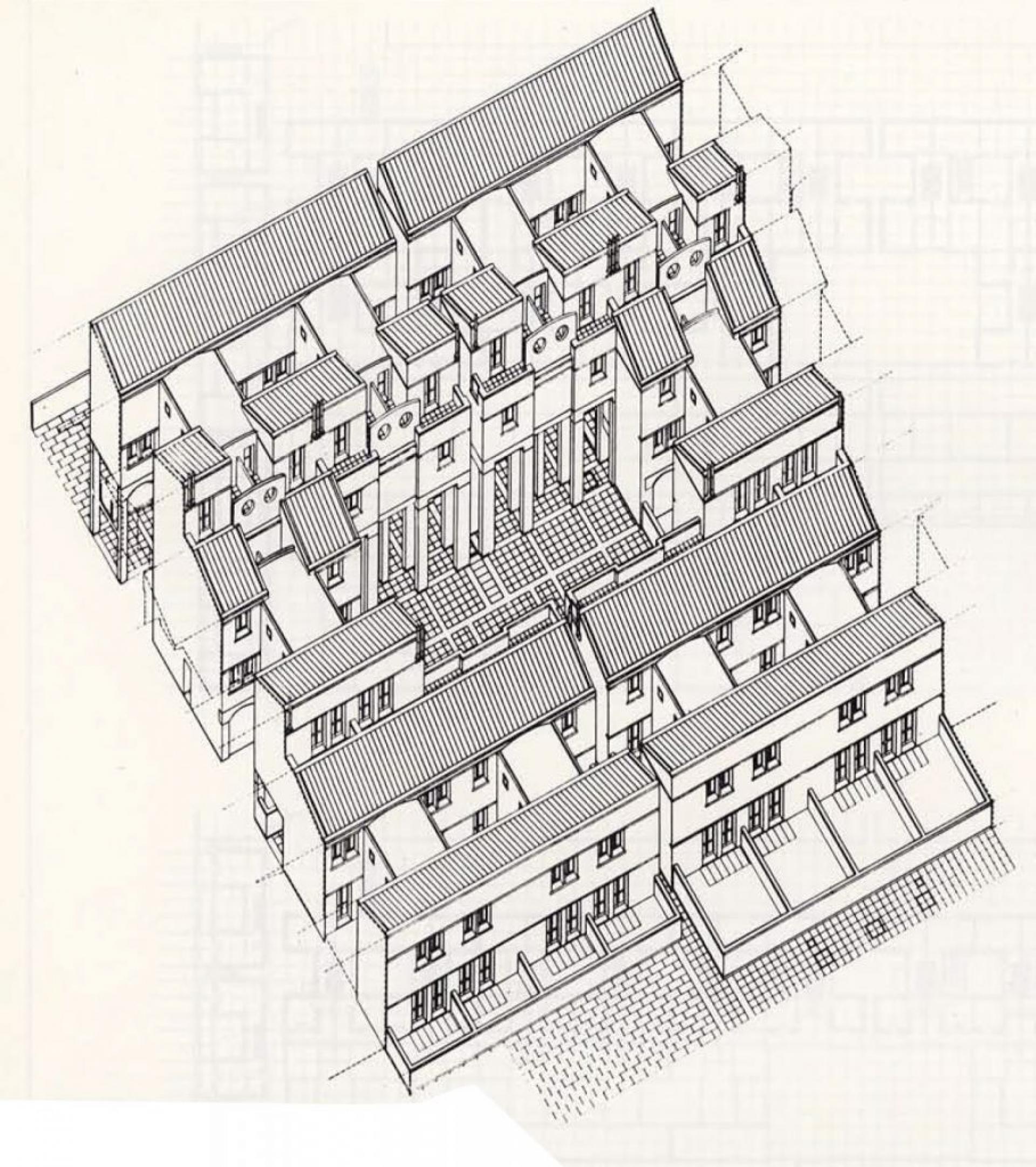 Materials and colors of the building are establishing a dialogue with the lagoon environment: soft pink bricks for the cladding and the structure, reinforced concrete on the face for some structural framing elements, beams, slabs and arched bases in the manner of Khan, colored plaster coating for staircase blocks, and roof tile for pitched roofs.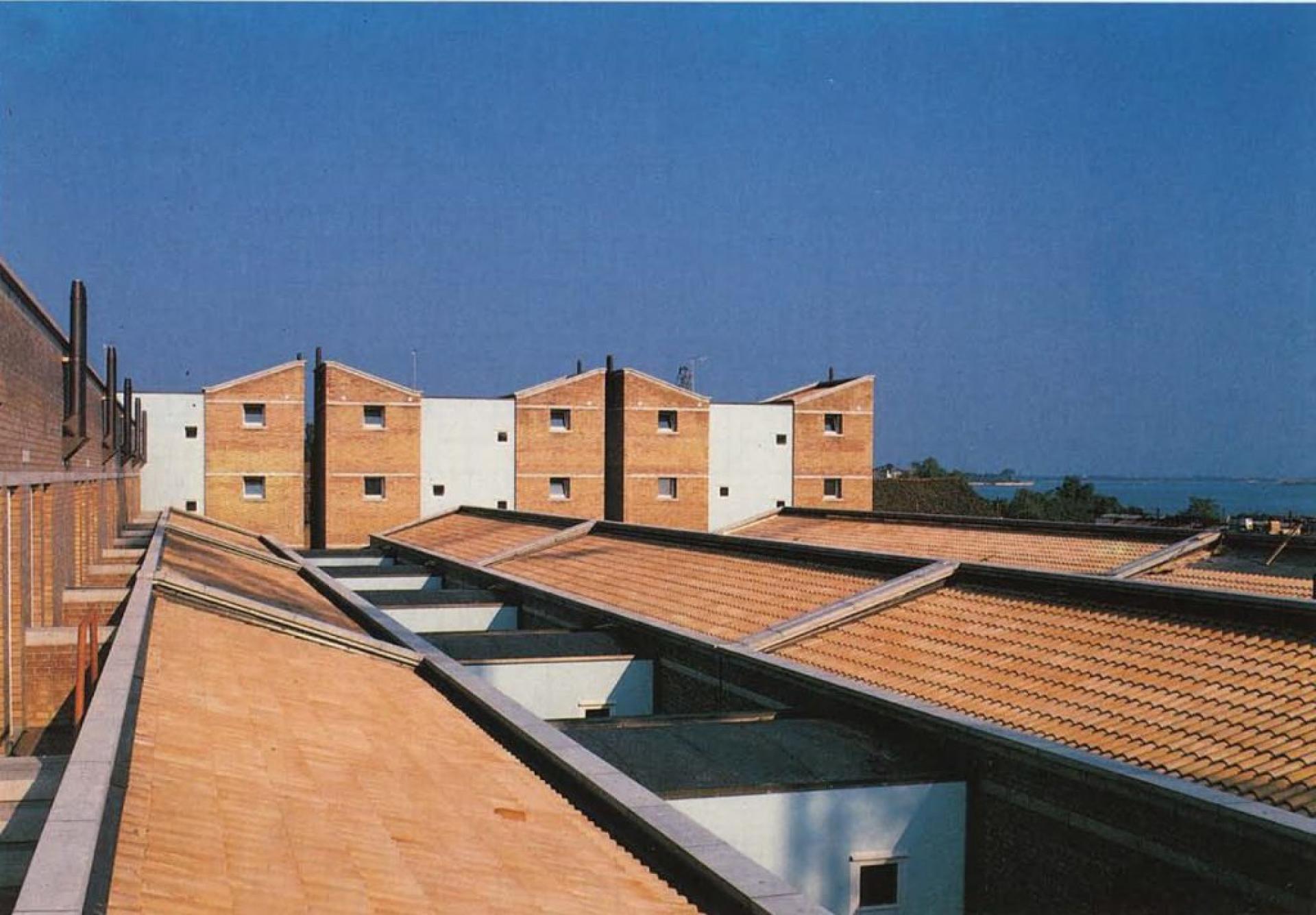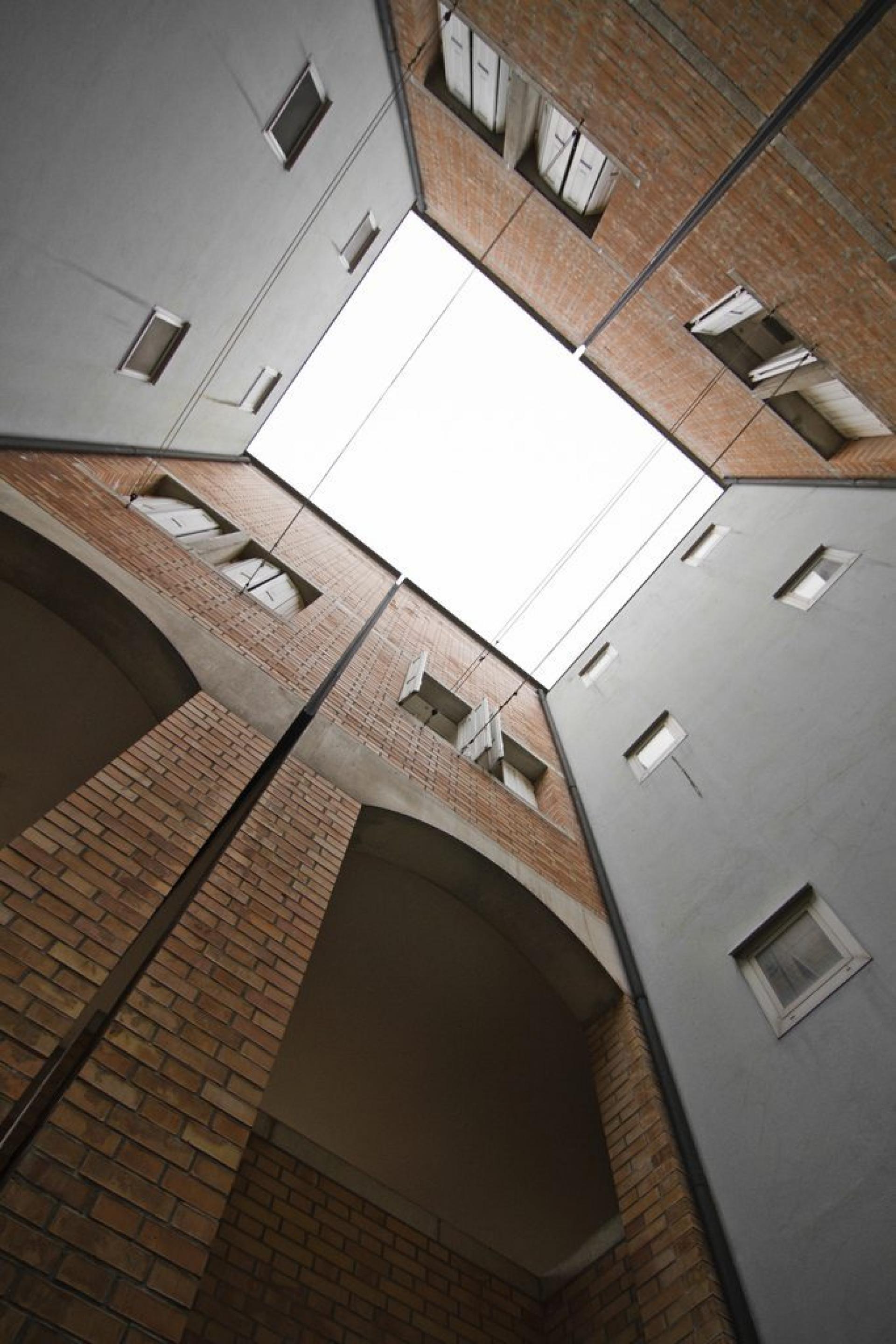 Gino Valle demonstrates a great sensitivity for the place and the relationship between design and construction, creating a compact but flexible fabric that considers the traces of the old demolished industrial building. At the same time he pays tribute to Venice's urban character with its dense settlement and its clear hierarchies of open spaces or porticoes.